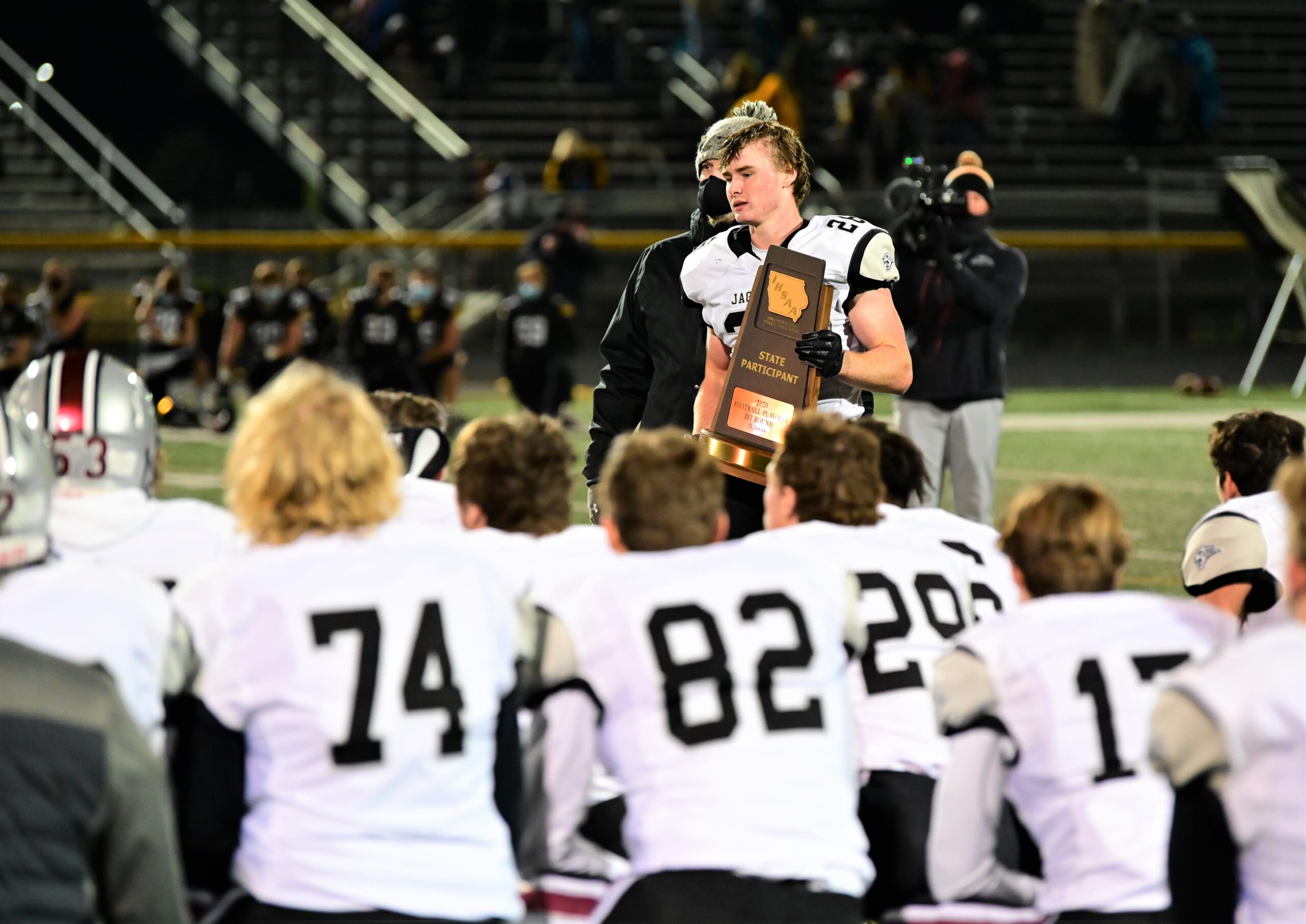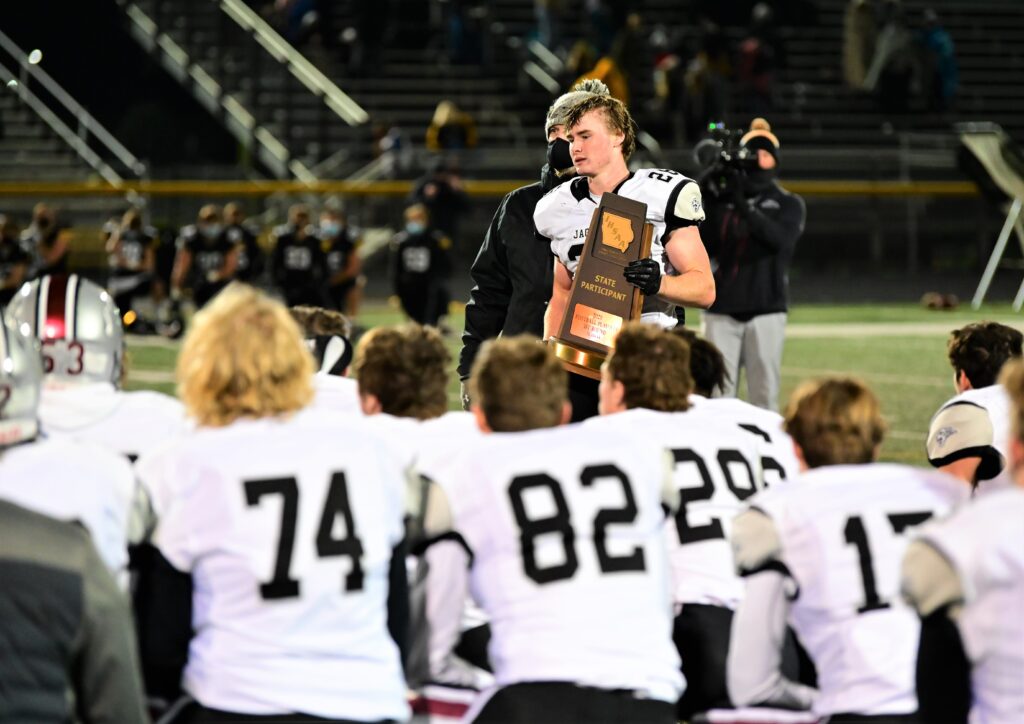 The Ankeny Centennial football team has made a lot of progress since the Jaguars lost at Southeast Polk, 29-0, on Sept. 4.
But not enough to pull off an upset against the top-ranked Rams.
Southeast Polk (8-0) remained unbeaten with a 41-7 victory over visiting Centennial in the third round of the Class 4A playoffs on Friday. The Jaguars finished the season with a 2-6 record.
"The first drive of the game we had a chance to get some points on the board, and we turned the ball over inside the 20," said Centennial co-head coach Ryan Pezzetti. "We had some other opportunities and some penalties and some drive-killers, and against Southeast Polk–they're just so talented and so deep that you can't make mistakes like that and think that you can be in the game."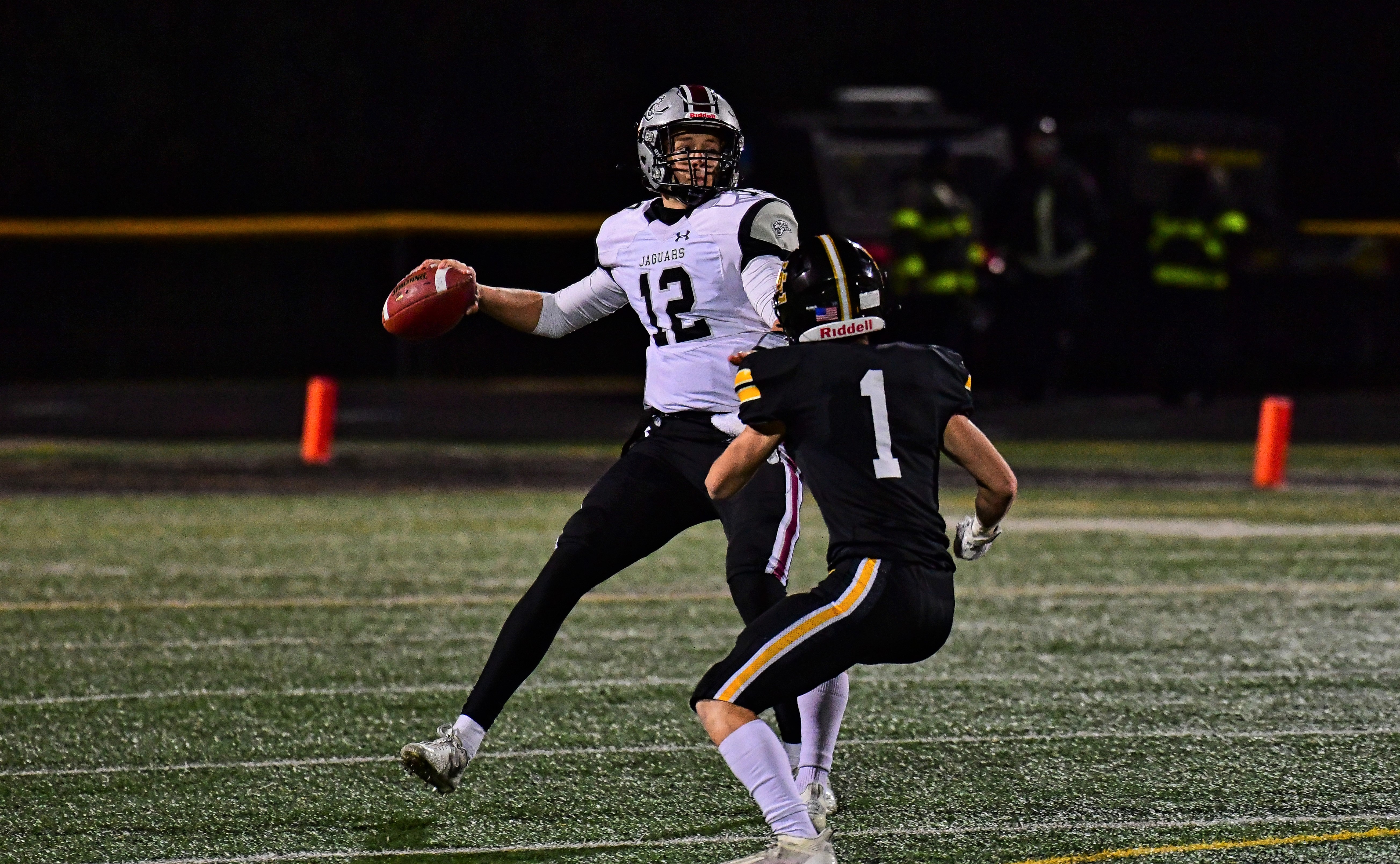 Centennial quarterback JJ Kohl was picked off near the goal line early in the game. The sophomore completed 6-of-18 passes for 83 yards and was intercepted twice.
Southeast Polk took the lead when Jaxon Dailey fired a 63-yard touchdown pass to Isaiah Emanuel with 3 minutes 50 seconds left in the first quarter. Dailey later dashed 77 yards to the end zone on a keeper to give the Rams a 13-0 advantage.
Another Centennial drive ended with an interception in the second quarter, when Xavier Nwankpa picked off a pass from Kohl and returned it into Jaguars' territory. That set up a scoring pass from Dailey to Boone Bain that gave Southeast Polk a 20-0 lead at halftime.
"The credit goes to our kids," Southeast Polk coach Brad Zelenovich told Dome Dynasty. "When we had to make plays and our backs were against the wall, our kids made plays and got some stops on defense. (There were) many years where we had to play (Centennial) twice. We're lucky to beat a good team tonight."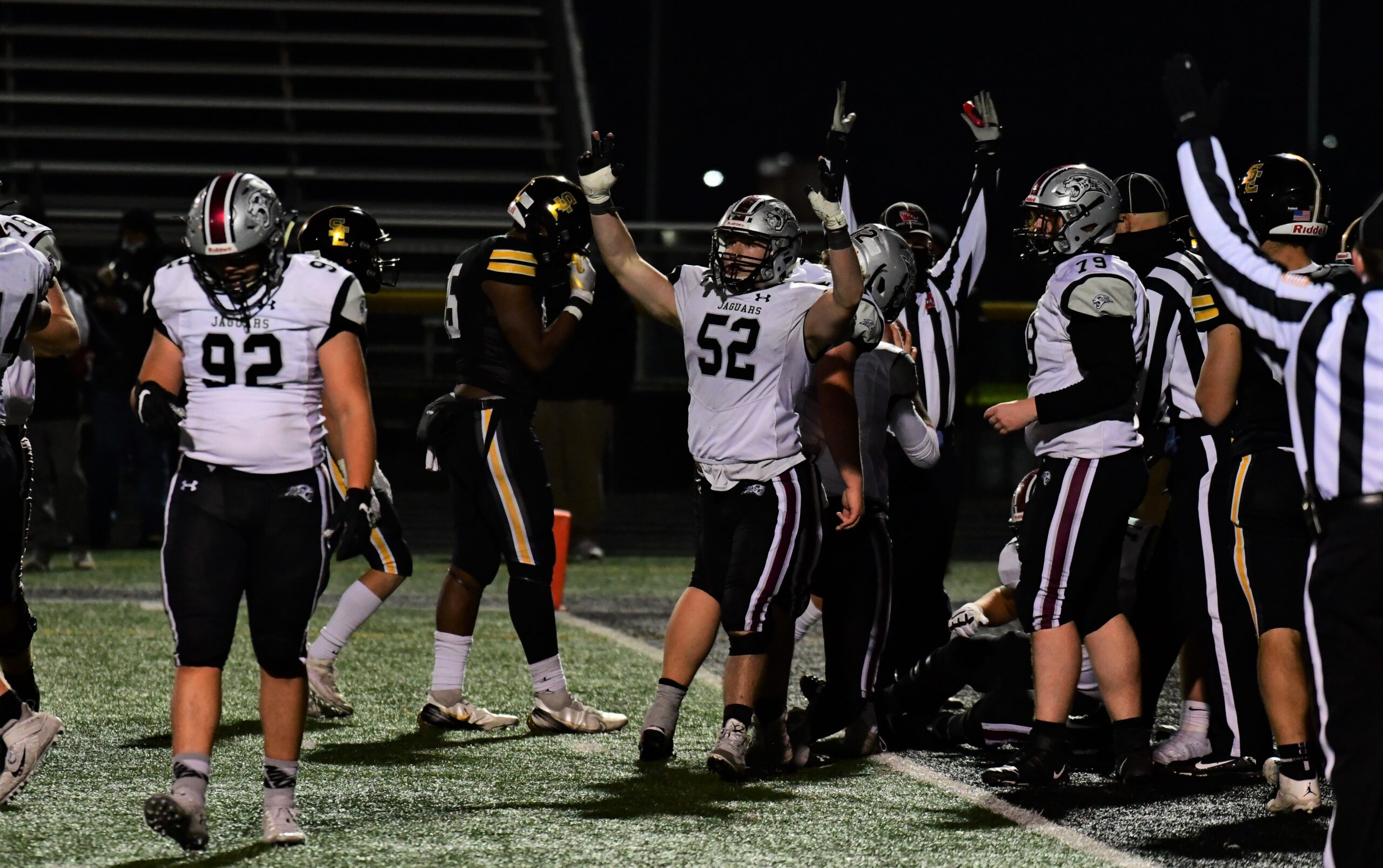 Kohl scored on a sneak in the third quarter to pull Centennial within 20-7, but the Rams then put the game away with three more touchdowns, two of them on runs by Titus Christiansen.
Southeast Polk also scored on a trick play when Emanuel took a handoff from Dailey and threw a strike to Bain.
"It was 20-7 into the third quarter and then boom, boom, boom and the game's over," Pezzetti said. "Hats off to Southeast Polk–they're very well-coached and very talented. They are everything and more that we thought they'd be."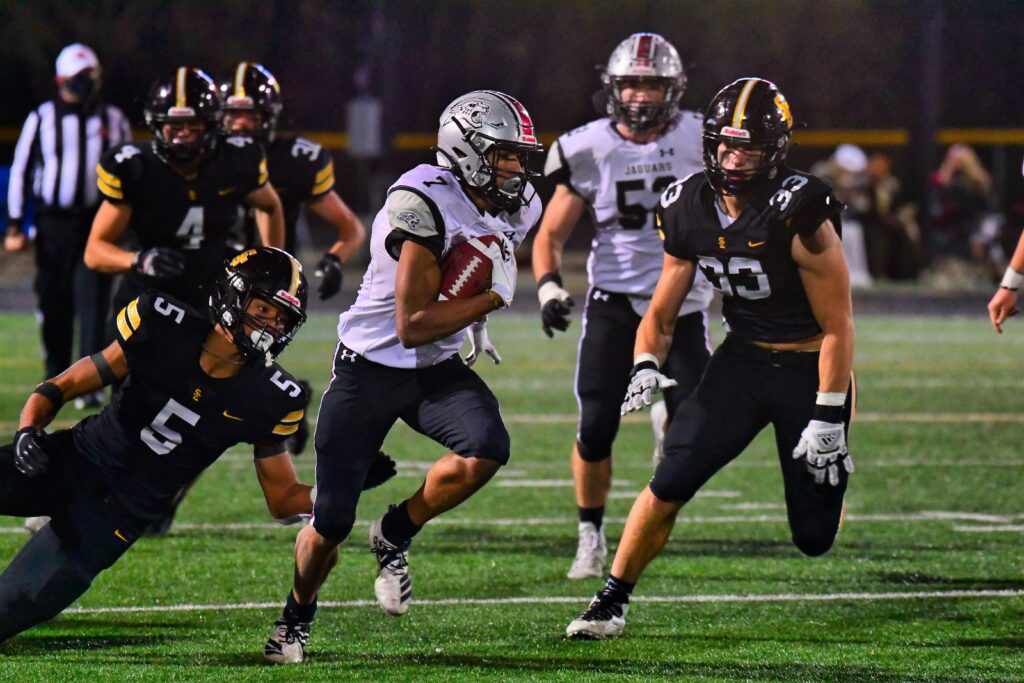 Trey Porter rushed for 69 yards on 14 carries in the loss. Peyton Goode had four catches for 67 yards.
Zach English led Centennial's defense with 8.5 tackles. Jackie Wells added seven stops.
The Rams will host Cedar Rapids Kennedy (4-3) in the quarterfinals on Friday.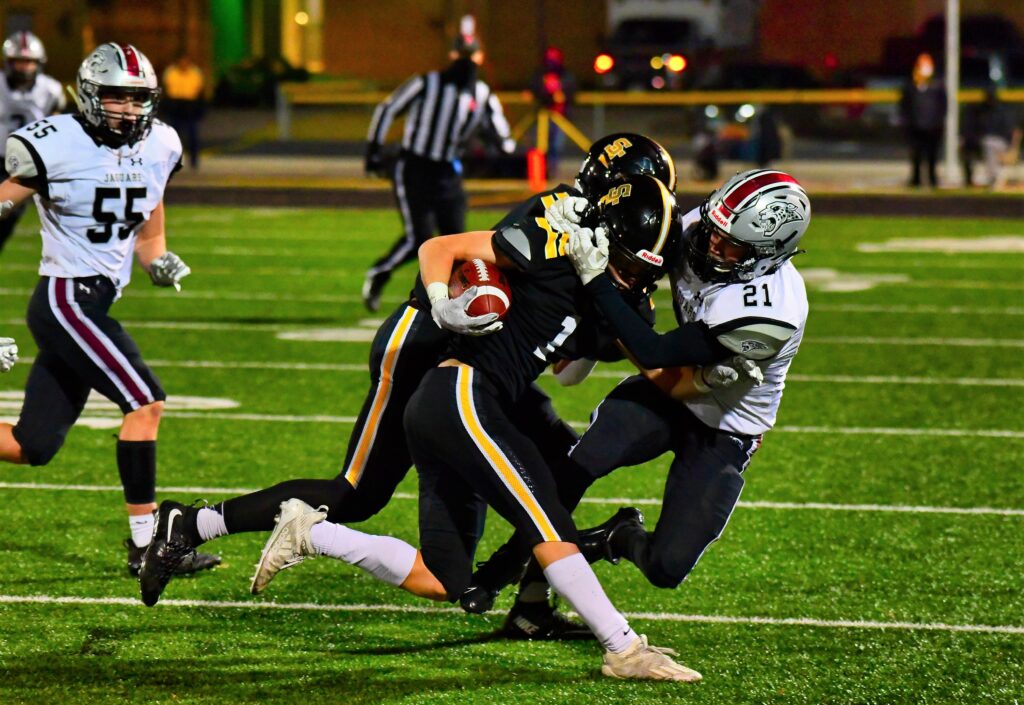 "Our defense played pretty well, but we had some breakdowns on some big plays," Pezzetti said. "And I thought our offense moved the ball well at times–we were running the ball and completing some passes–but we were inconsistent."
Wells, the team's second-leading tackler, is among the seniors who will have to be replaced next year.
"You look at our team Week 1 against Ankeny and how far we've come with some inexperienced seniors, juniors and sophomores," Pezzetti said. "The future is bright for us. Our seniors were great leaders for us and they did some good things on the field, and you hate to see them leave. But it's also good to know that you'll have some kids coming back."