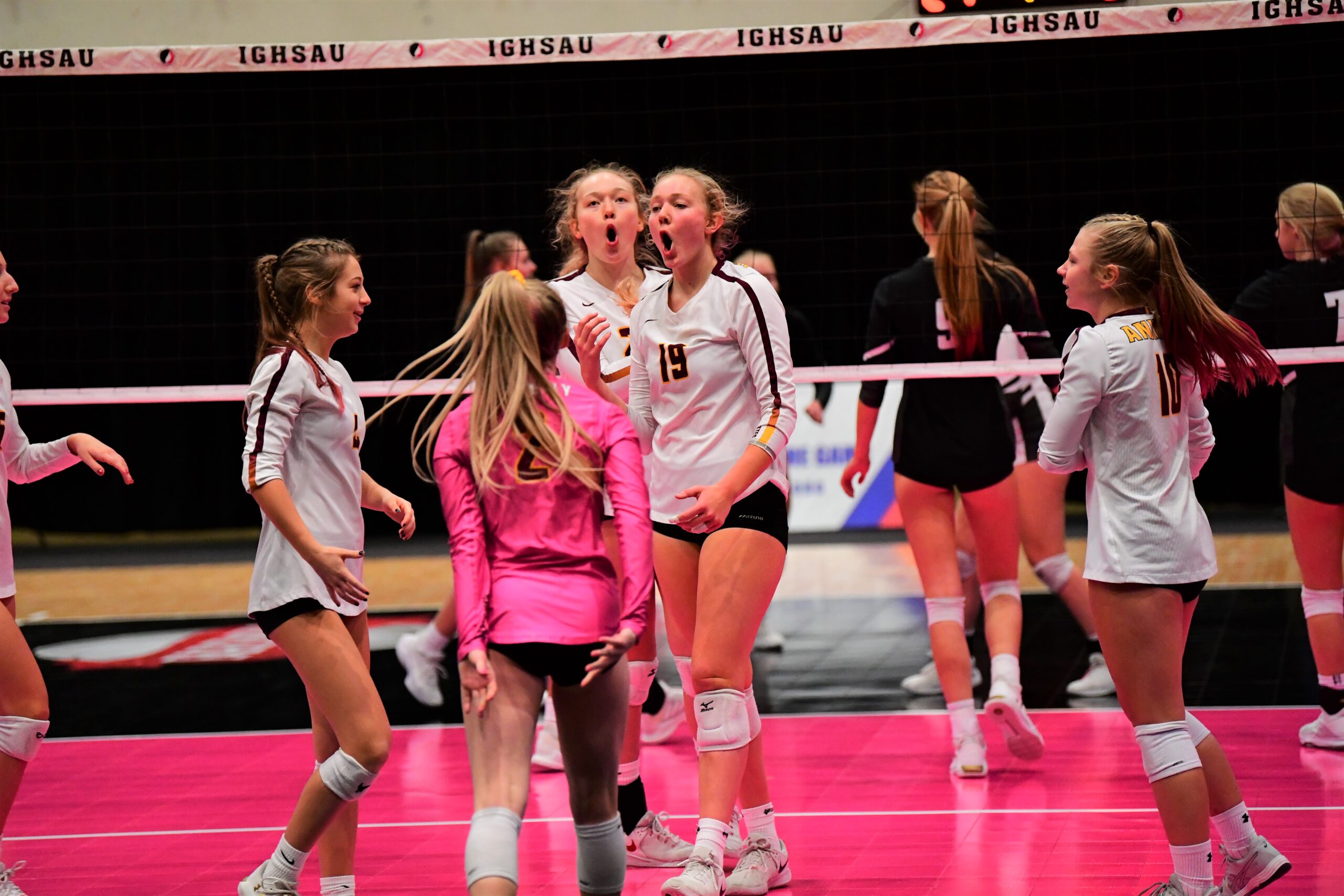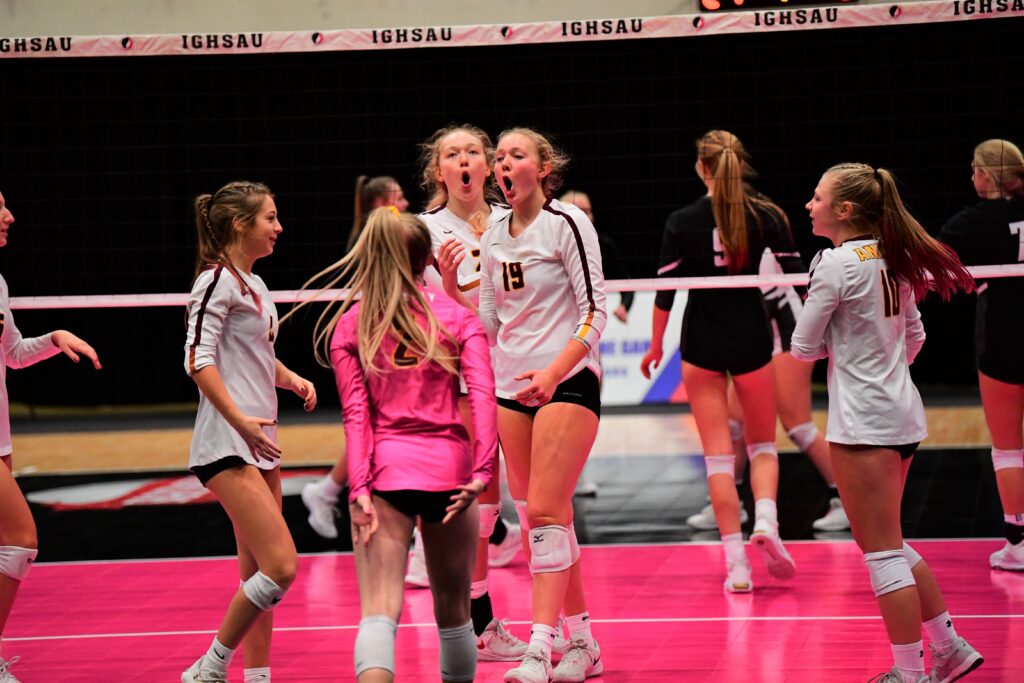 For awhile on Monday morning, the Ankeny Centennial volleyball team threatened to pull off the first upset of the Class 5A state tournament.
The seventh-ranked Jaguars won the opening set against crosstown rival Ankeny and then jumped out to a 5-1 lead in the second set of a quarterfinal match at the Alliant Energy Power House in Cedar Rapids.
"I think early on we were just super excited to be here, and we were just ready to go out and play our hearts out," said Centennial junior Olivia Anderson.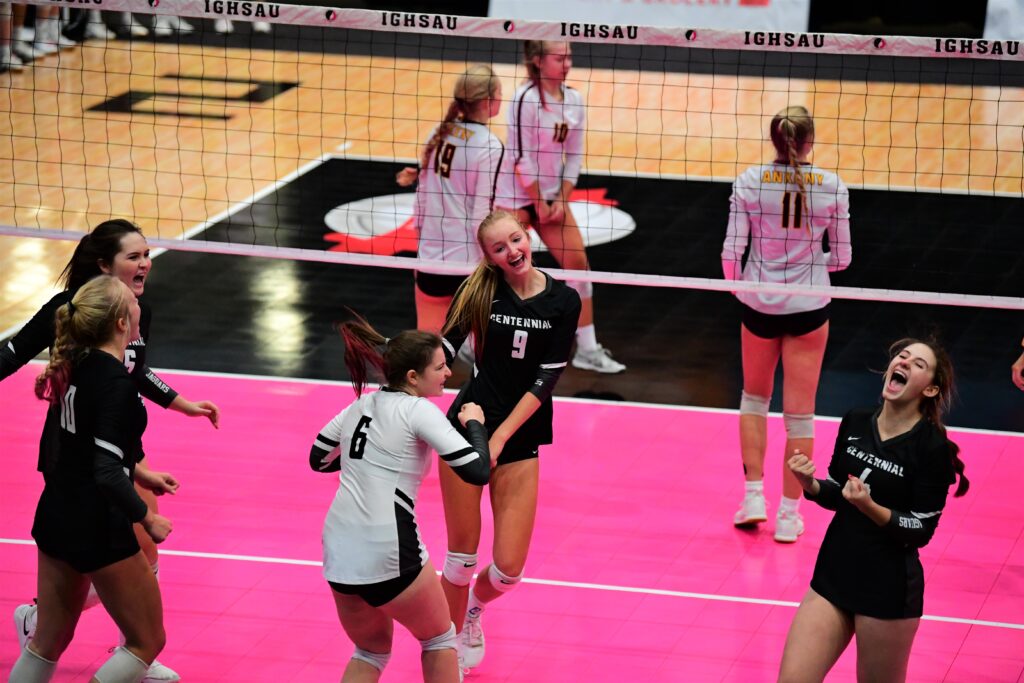 The No. 2 Hawkettes responded, though, with a 19-4 run that turned the match around. They grabbed the momentum and held on to it, eventually posting a 22-25, 25-12, 25-18, 25-17 victory that extended their winning streak to 17 matches.
"It's very exciting," said Ankeny setter Phyona Schrader. "I think it's even more exciting since it's our rival, and we had a lot of energy into the game."
Schrader racked up 12 kills, 38 assists and three aces as Ankeny (20-2) advanced to the semifinals for the second straight year. The Hawkettes will play No. 3 Pleasant Valley (21-1) on Wednesday at 10 a.m.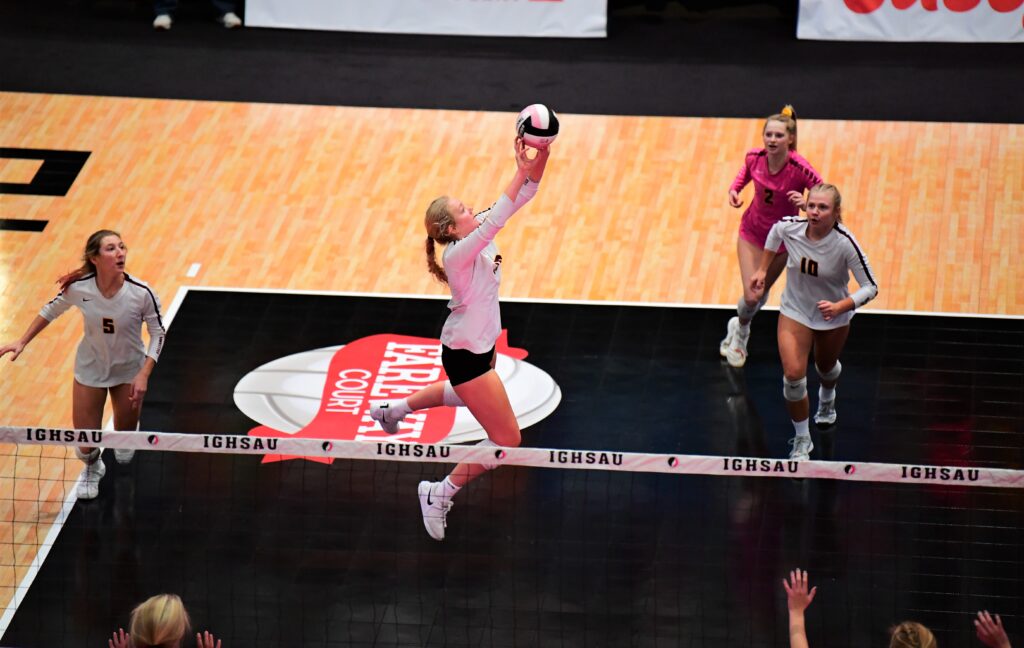 Centennial ends the season with a 16-10 record.
"It was a fun match to be in," said Centennial coach Jessica Rinehart. "Obviously, we didn't like the outcome. I liked our first game. I thought we executed really well the first game and then we just kind of broke down."
There were eight ties and four lead changes in the first set before the Jaguars scored the final three points to break a 22-22 tie. Monica Mirembe closed out the set with a kill.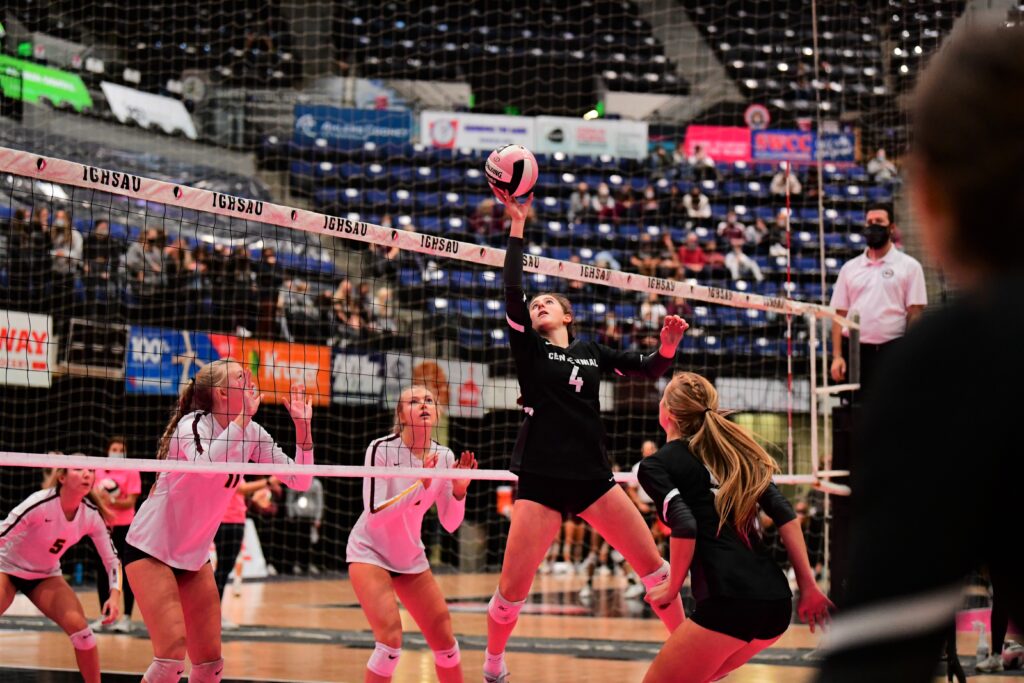 Anderson had six of her team-high eight kills in the opening set for Centennial, which also lost to the Hawkettes in four sets on Sept. 29.
"The last match we played against them we took a set off them and it was super close the rest of the game, so we were excited to get after it," Anderson said.
Peyton Mitchell then sparked Centennial's fast start in the second set. She followed a kill with back-to-back aces as the Jaguars scored five of the first six points.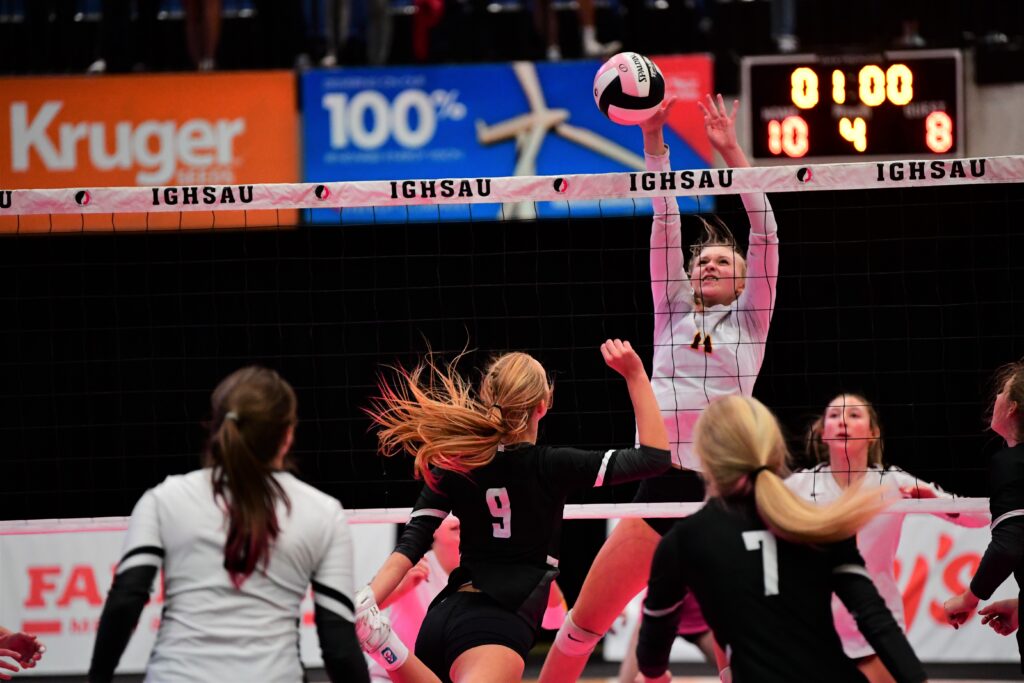 However, a kill by McKenna Scheib ignited Ankeny's rally.
"I think we just focused on the things that we had practiced, and we got our jitters out in the first (set)," Scheib said. "We were able to just capitalize on some things that we didn't in the first match because we've been practicing and we were prepared and I knew that we could be better than we were in the first set. By pushing each other and being active and communicating I think everyone did a really good job, especially the serve receive picked up their game a lot."
Marianna Blanco provided a huge lift for Ankeny. She followed Scheib's kill with a block, then had three kills of her own as the Hawkettes took a 6-5 lead.
Schrader later pounded four kills in an 8-0 run that pushed the advantage to 20-9.
"We had to figure out what they were going to do on offense and how they were attacking our defense," said Ankeny coach Dave Whims. "Once we figured that out, then we made some adjustments. We moved some people a little deeper, made some people realize it was their responsibility to pick this up and to look for this, and our offense started to generate a lot for us in that second game and we got our serves in."
After Ankeny evened the match at one set apiece, Centennial again jumped out to a 5-1 lead in the third set. But the Jaguars were unable to pull away.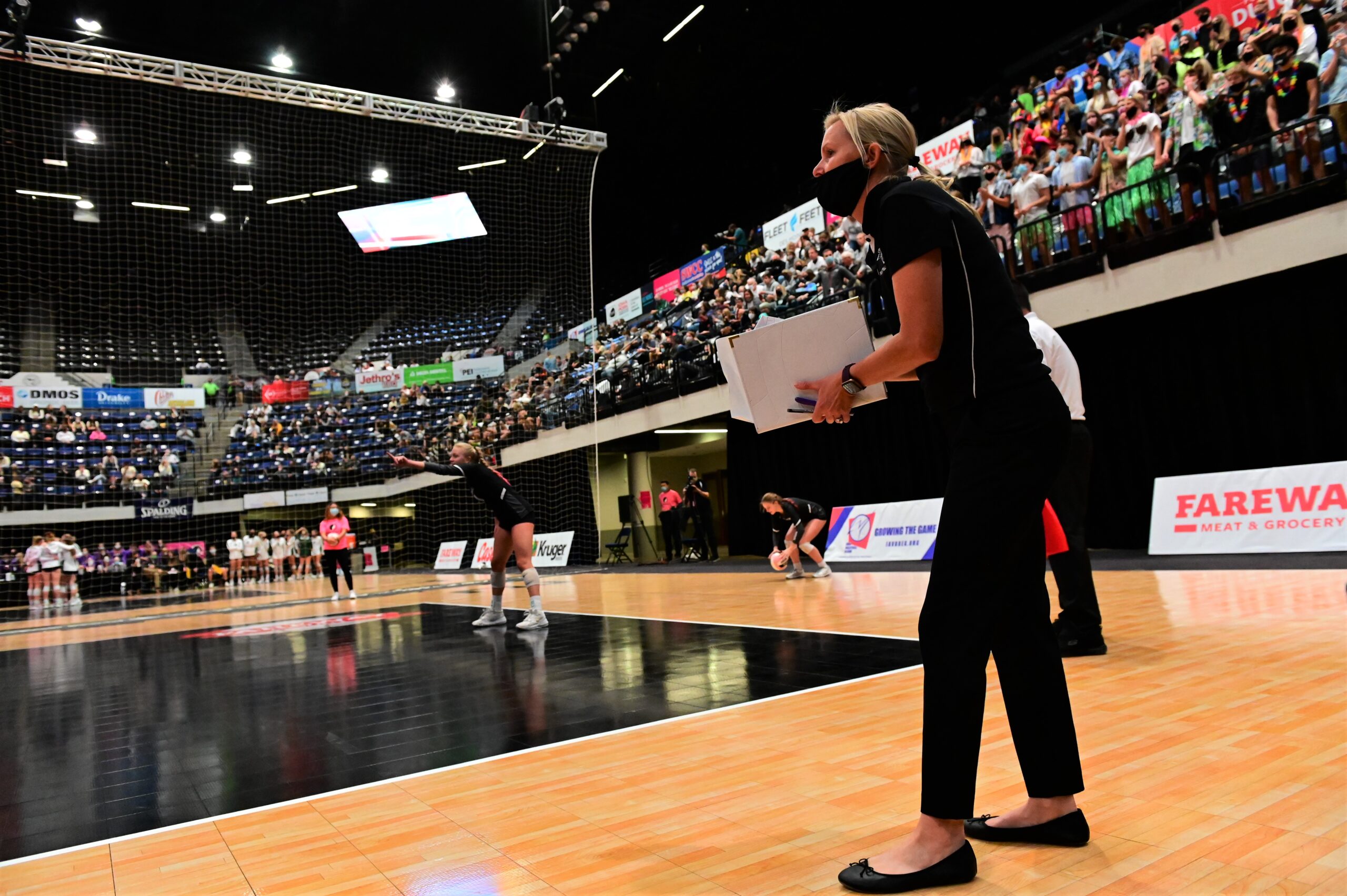 There were six ties in the set before the Hawkettes scored 10 of the last 13 points and closed out the set on a kill by Hannah Baier.
"I was pretty confident in our team," Scheib said. "I was a little nervous for the younger players because they haven't been on the court at state, but I think we did really well and adjusted really well."
In the fourth set, Baier had another kill to tie the score at 8-8. She then served the next eight points as Ankeny built a commanding 16-8 lead.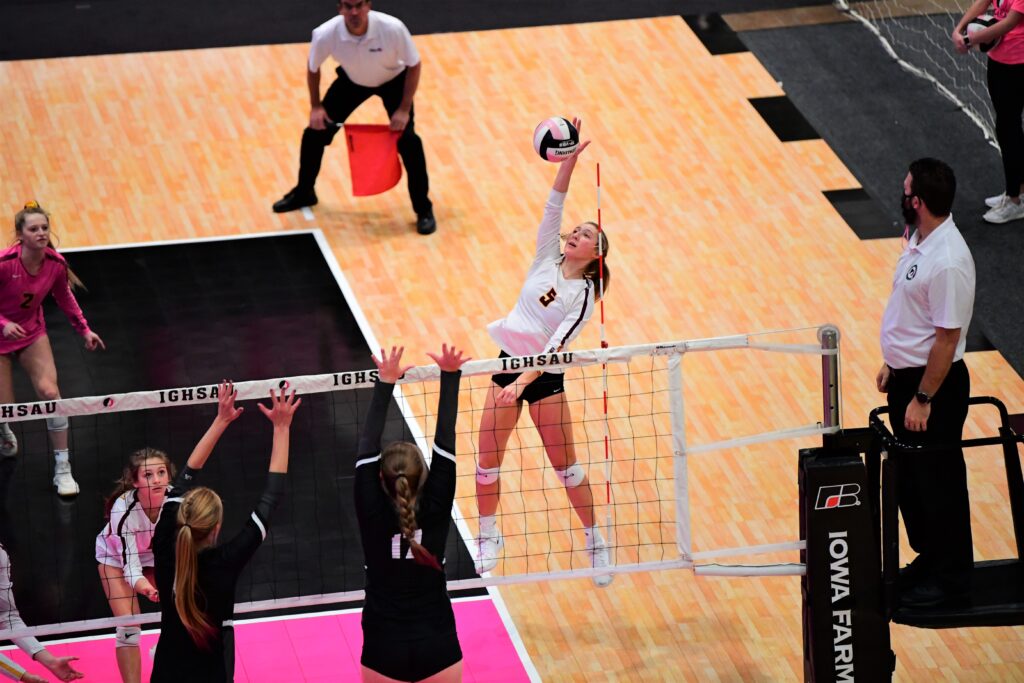 Scheib later smashed a kill to close out the match.
"In that first set we were serving kind of soft, so we needed to step up our serves and put a little more pace on it and I think serving was the big difference in that match right there," Whims said. "And then Phyona took over, setting the ball to everybody and getting a few hits herself. That was really huge."
Schrader hit .478 for the match as Ankeny outhit the Jaguars by a .258 to .122 margin. She had only one hitting error in 23 total attacks.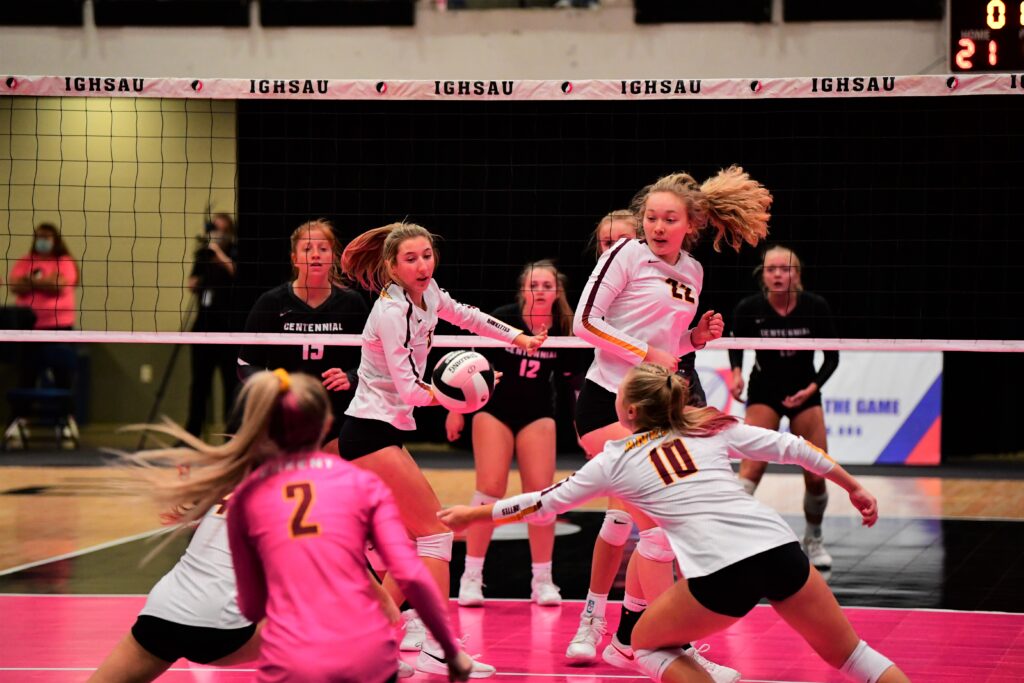 "My main spot was that 5 shot," Schrader said. "I've been working on that really hard so I'm glad I got to (use it) in this game."
The Hawkettes had 12 aces in the win. Scheib matched Schrader with 12 kills and three aces and also had three blocks.
"I don't know if that was the plan (to go to Schrader as much as we did), but that's her job being the person that she is and as good as she is," Whims said. "We do ride on her and McKenna's shoulders to get the job done and get us sideouts. She did a great job for us today."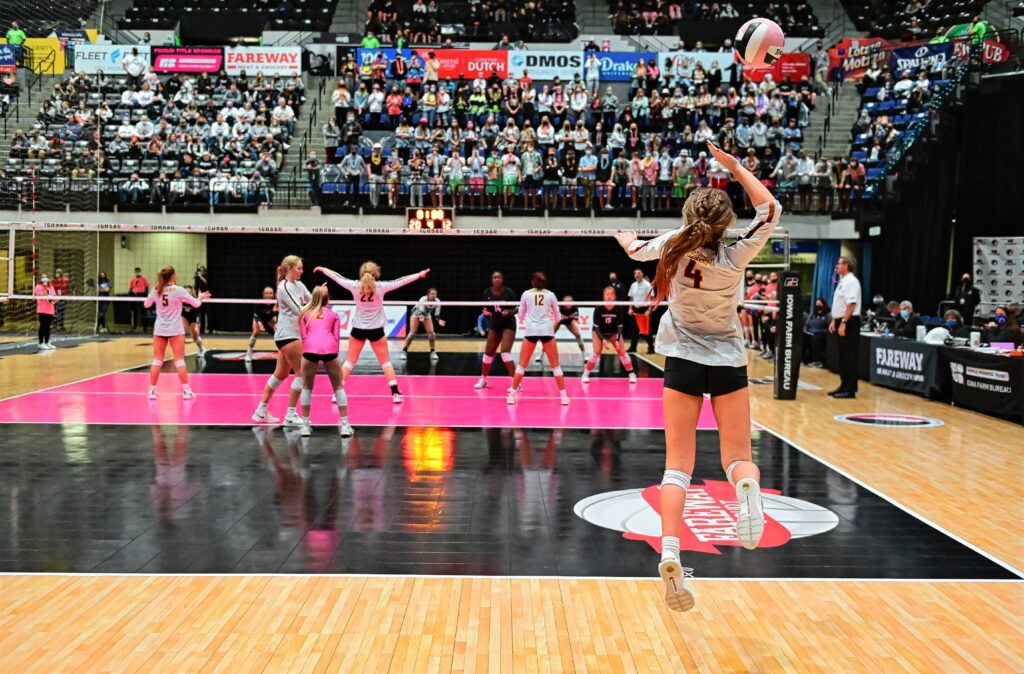 Ava Reynolds had 11 kills for the Hawkettes, Baier chipped in eight, and Aowyn Schrader added seven. Halle Ouellette had three aces, and Lexi Stephens contributed 17 digs.
"They continued to pass well and serve well, and that helped Phyona take over a little bit," Rinehart said. "She scored a lot in that second game, and that kind of gave them some momentum."
Mitchell, Marissa Meyer and Delainey Winkel each had seven kills for Centennial. Mitchell also had three aces.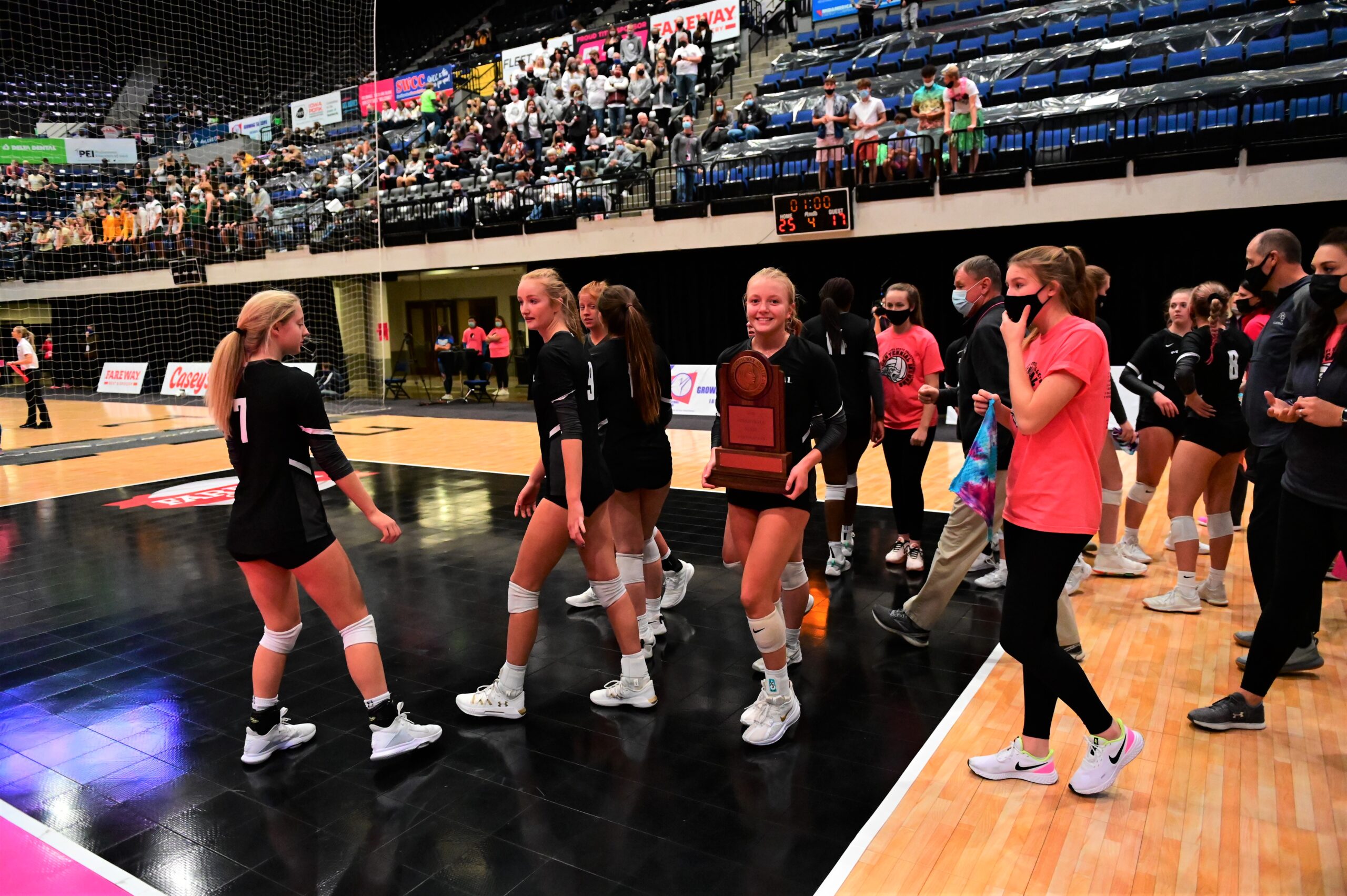 Morgan DenBeste and Reagan Angus each dished out 16 assists. Ella Becker had 14 digs.
The Jaguars will graduate only three seniors.
"We have most of our team back next year," Anderson said. "I think this offseason we're all playing club so we'll be able to get better, and we'll have a stronger team next year."