It took 11 years, but the Ankeny volleyball team is back on top.
The second-ranked Hawkettes captured their first state championship in more than a decade by defeating No. 5 Iowa City Liberty in four sets in the Class 5A final on Thursday at the Alliant Energy Power House in Cedar Rapids. They won the match by scores of 25-21, 25-17, 21-25, 25-19.
"It feels great," said Ankeny outside hitter Ava Reynolds. "It feels so good."
Reynolds pounded 17 kills as Ankeny (22-2) closed out the season on a 19-match winning streak. She was named to the all-tournament team along with teammates Phyona and Aowyn Schrader.
Phyona racked up nine kills, 40 assists, 23 digs, five blocks and three aces in the win. She was selected captain of the all-tournament team.
Her sister, a freshman, blasted 11 kills.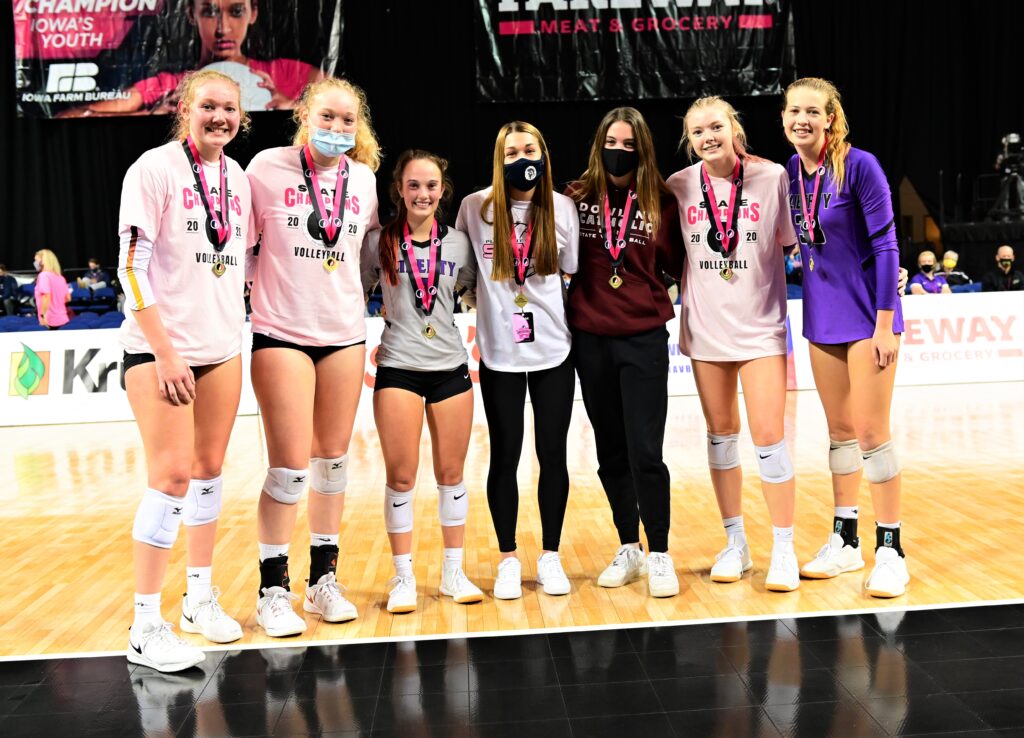 "This was the year that I've been looking forward to–to play with my sister," said Phyona. "It's the best season I've ever had in my life."
The Hawkettes won their fifth state title under coach Dave Whims. They previously won crowns in 2004, 2005, 2008 and 2009.
Whims retired after the 2014 season, but then returned to coach the team last year. Now, he's a state champion once again.
"I thought it would take a couple of years," Whims said. "I told the girls as a whole group–freshmen through (seniors)–I said in the next four or five years there will be a state championship in this school, just looking at the talent that we have right now."
Check back later for complete coverage of the tournament.