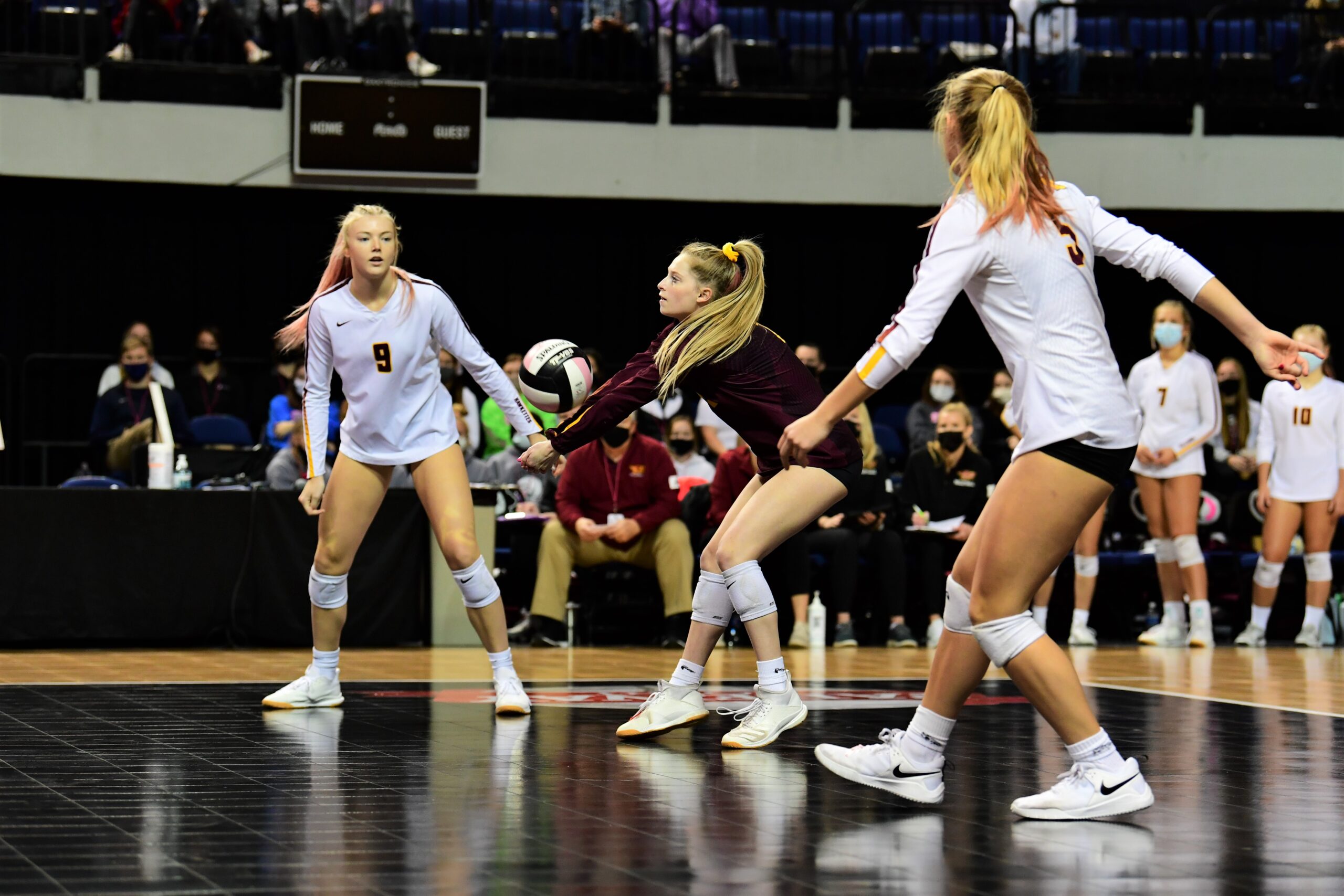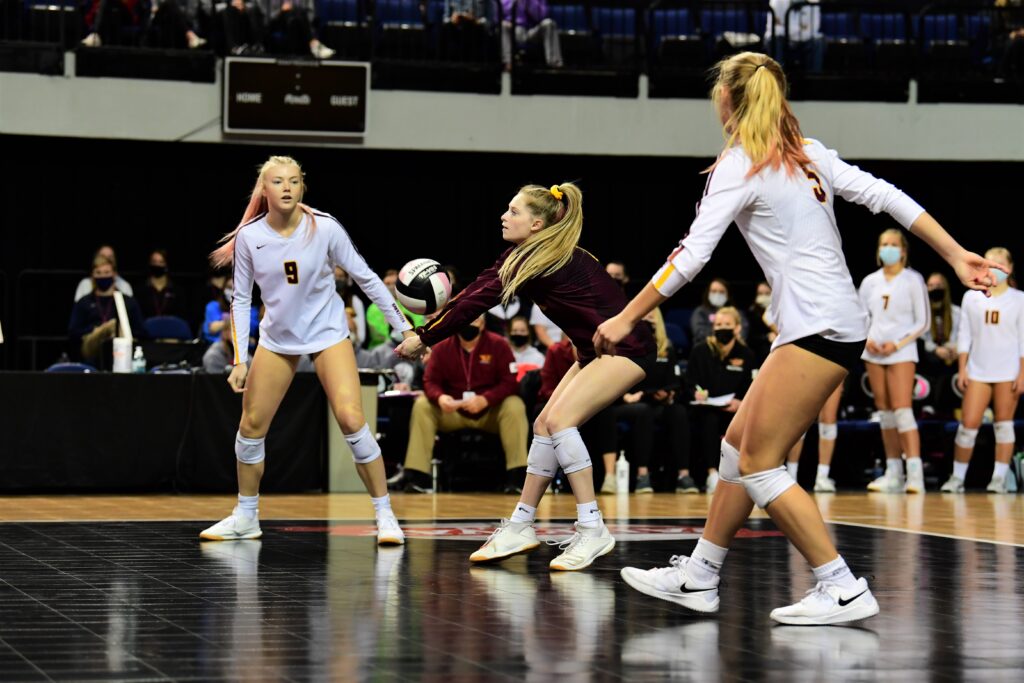 Junior libero Lexi Stephens helped the Ankeny volleyball team capture the fifth state championship in school history last week in Cedar Rapids. She racked up a team-high 272 digs as the Hawkettes posted a 22-2 record and finished the season with a 19-match winning streak.
Stephens also had 69 assists. She was named to the CIML Iowa Conference second team.
Here is some inside info on Stephens:
Congratulations on winning the Class 5A title. How does it feel to be a state champion?
Thank you. It feels unreal to be a state champion. All the work that we put in since July finally paid off, and I am so proud of every single one of my teammates.
Did you do anything special to celebrate afterwards?
I personally didn't do anything special, but when we got back to Ankeny there was a coming home celebration at Northview.
Your team played a five-set match against Pleasant Valley in the semifinals on Wednesday, then came back 24 hours later to beat Iowa City Liberty in four sets for the title. Were you running a little low on energy on Thursday morning, and was it difficult to get your body moving?
When we first got up I could tell that our whole team was fatigued and tired, but when it got closer to the match everyone's adrenaline started going and from there the energy sky-rocketed. Once we got on to the court, all the tiredness and fatigue was gone and everyone was excited to play.
What was the key to beating Liberty?
The key was to play as a team and have fun. In our previous matches we started out slow in the first set, but we knew we had to come out with a bang so we could set the tone of the match. Sometimes we get so into the mistakes that we make that we forget to relax and have fun, but during the championship everyone had a smile on their face and had fun throughout the whole match which was a key factor in us winning. Also, our blocking played a huge role. They set up on the hitter and pressed over the net and got some huge blocks all throughout the games, which really helped get the momentum on our side.
Three of your teammates were named to the all-tournament team, including setter Phyona Schrader, who was selected captain of the squad. What has it been like to play with Phyona this season? Does she amaze you sometimes with the plays that she makes?
To be able to play with Phyona is one of the greatest opportunities I have had. She is an amazing athlete and makes me want to push myself every day in practice to become the best player I can be. Her hustle and determination to get the ball really brings out the best athlete in me and my teammates, so it doesn't surprise me when she gets amazing digs or saves the ball from going into the net.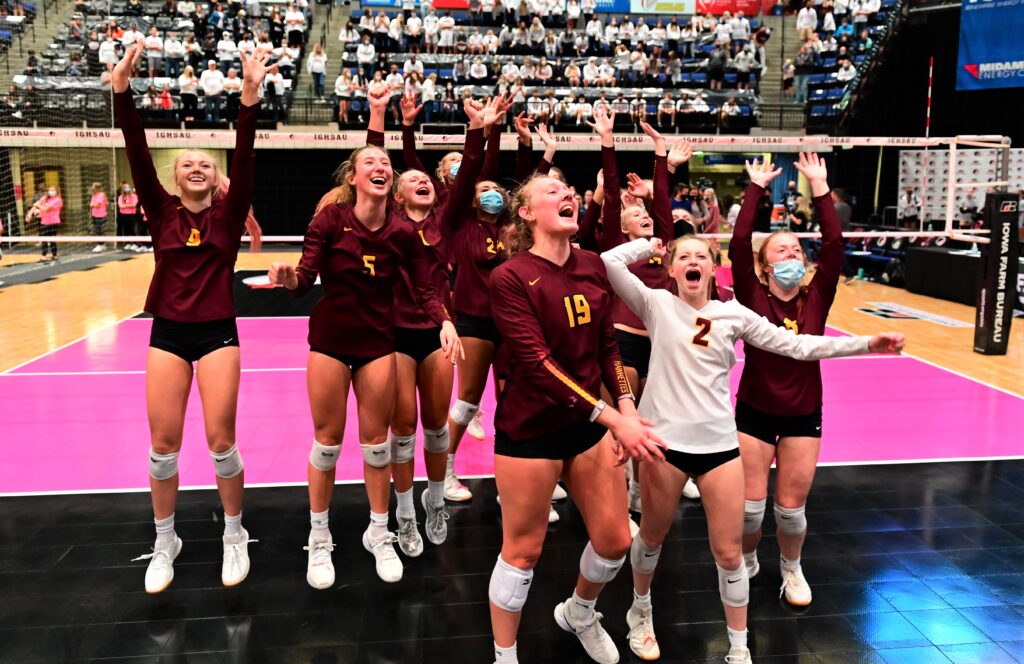 Ava Reynolds and Aowyn Schrader were also named to the all-tournament team. Aowyn joined the varsity team this year as a freshman–did you have any idea how good she was?
We all knew that Aowyn was going to be a monster at the net. She has so much ball control and is able to run some fast tempo sets because of her height and volleyball experience. Aowyn went beyond my expectations for her because of her skill level; she doesn't play like a freshman at all.
You had 63 digs in the three matches at the tournament, and I thought maybe you deserved to be on the all-tournament team as well. Did you think you might make it?
Thank you. I thought it was a possibility for me to make the all-tournament team, but I am so proud of Aowyn, Ava and Phyona for making the team. All three of them played great every single day, and they deserved to be on that team.
This was the fifth state title for coach Dave Whims, who came out of retirement a year ago to coach the Hawkettes once again. What did he bring to the program?
Coach brought a lot of wisdom to the team. He has so much experience and knowledge about the game that really helped our team to boost its volleyball IQ, and he helped us become smarter and stronger volleyball players overall.
Your team will now have to replace four seniors, including Phyona and McKenna Scheib. Are you confident that you'll be able to replace them?
It will be hard. Those two stepped up as leaders this year. Kenna and Phy brought so much to the team with their experience and skill-wise, and they also brought height to the team which is a key factor in volleyball. But there are amazing girls coming up through the Hawkette program so we will see what happens.
With the returning talent that you have, do you think you'll be able to contend for another crown?
We will have a good shot at getting another title next year. We have so many talented girls returning to the team that I think our chances are very high.
Are you planning to play in college? If so, have you looked at any schools?
I would love to play at the collegiate level. I have looked into a few programs here in the Midwest, but don't have anything set in stone. I'm keeping my options open, but during this club season I am going to try and narrow down the schools I would like to play at.