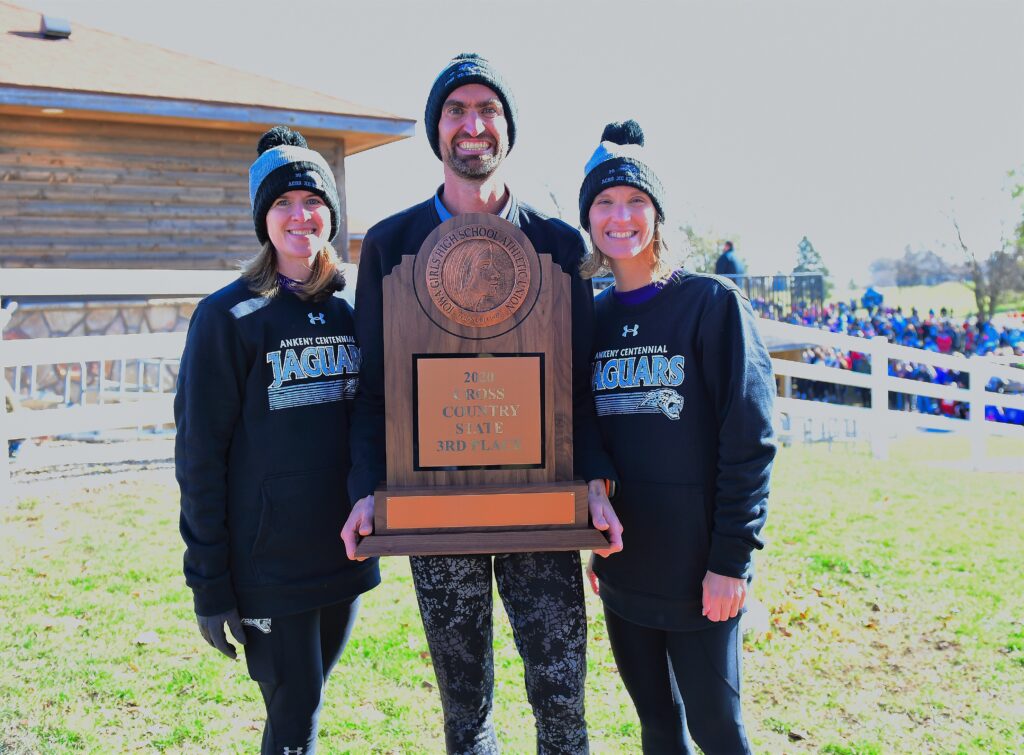 The Ankeny Centennial girls' cross country team enjoyed the best season in school history.
Now, the Jaguars' coaches have been honored for leading their team to a third-place finish in the Class 4A state meet on Oct. 30.
Head coach Eric Cogdill has been named the Class 4A Coach of the Year by the Iowa Association of Track Coaches.
"This doesn't happen without the girls who come out, who recruit their friends, who do all the work in season and especially out of season, who push each other, who support each other, and who place trust in our training and race plans," said Cogdill. "This doesn't happen without parents who support at home and on the course, and this doesn't happen without two of the absolute best assistant coaches in Iowa. I am humbled by and appreciative of this honor, and I recognize that it belongs to our entire program."
One of Cogdill's assistants, Gail VanderWilt, was also honored. She was selected the state of Iowa's assistant coach of the year.
"This is a huge honor as only one such award is given out each year, and there are roughly 400 assistant coaches across the state," Cogdill said. "Vandy has been coaching cross country in Ankeny for 18 years and has helped take 15 teams to the state meet. Aside from that success, most of our girls will recognize her for being their support at the hardest part of the course, being the fun/goofy coach that connects with athletes, being an amazing role model balancing her career and family, running all workouts with them–even the hardest ones on the track–and many other qualities.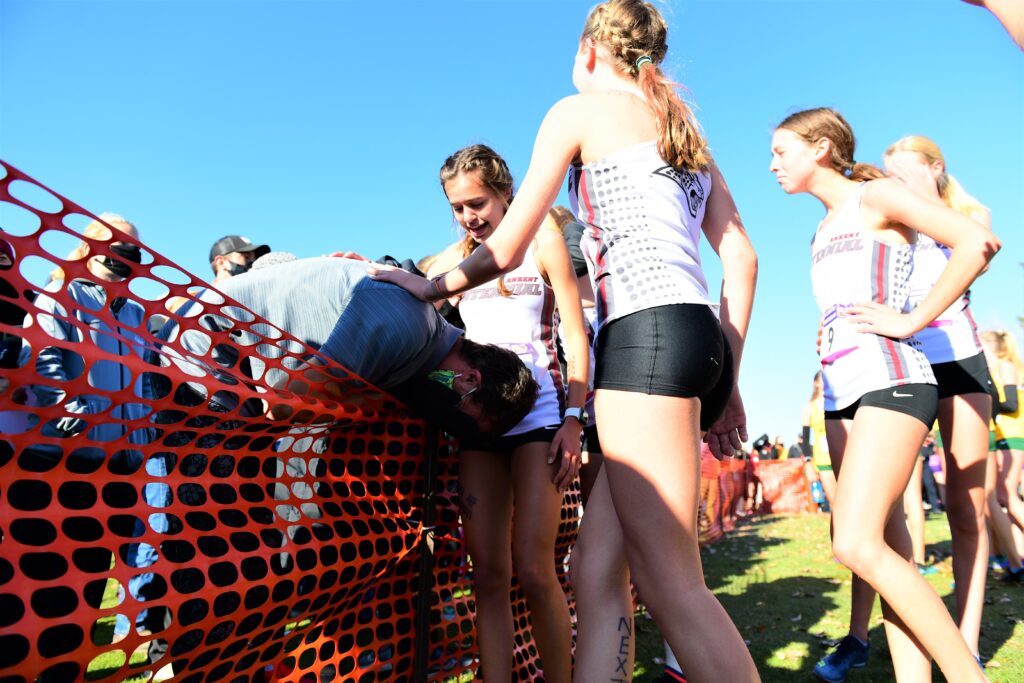 "For me personally, Vandy was the link during the split (into two high schools) that supported girls through the transition. She encouraged them to trust an outsider with my changes, and she always helps me find my calm when I need it," he added.
The IATC also recognized some of Cogdill's runners. Sophomore Rondi Quass earned first-team all-state honors after placing 14th at the state meet.
Three Centennial seniors were named to the academic all-state team. They are Katie Jensen, Kathryn Vortherms and Alayna Wallace.
Those three were also among seven Jaguars who were named Senior All-Stars. The others were Jennifer Jordan, Macie Langstraat, Grace Meador and Allison Su.
Also, the Jaguars were recently recognized by the Iowa Girls' High School Athletic Union for Distinguished Academic Achievement.
"Our team GPA was 3.93, our highest ever, and far surpassing the requirement of 3.25," Cogdill said. "I truly am surrounded by the best of the best who walk our hallways and am grateful to be able to call them my team."