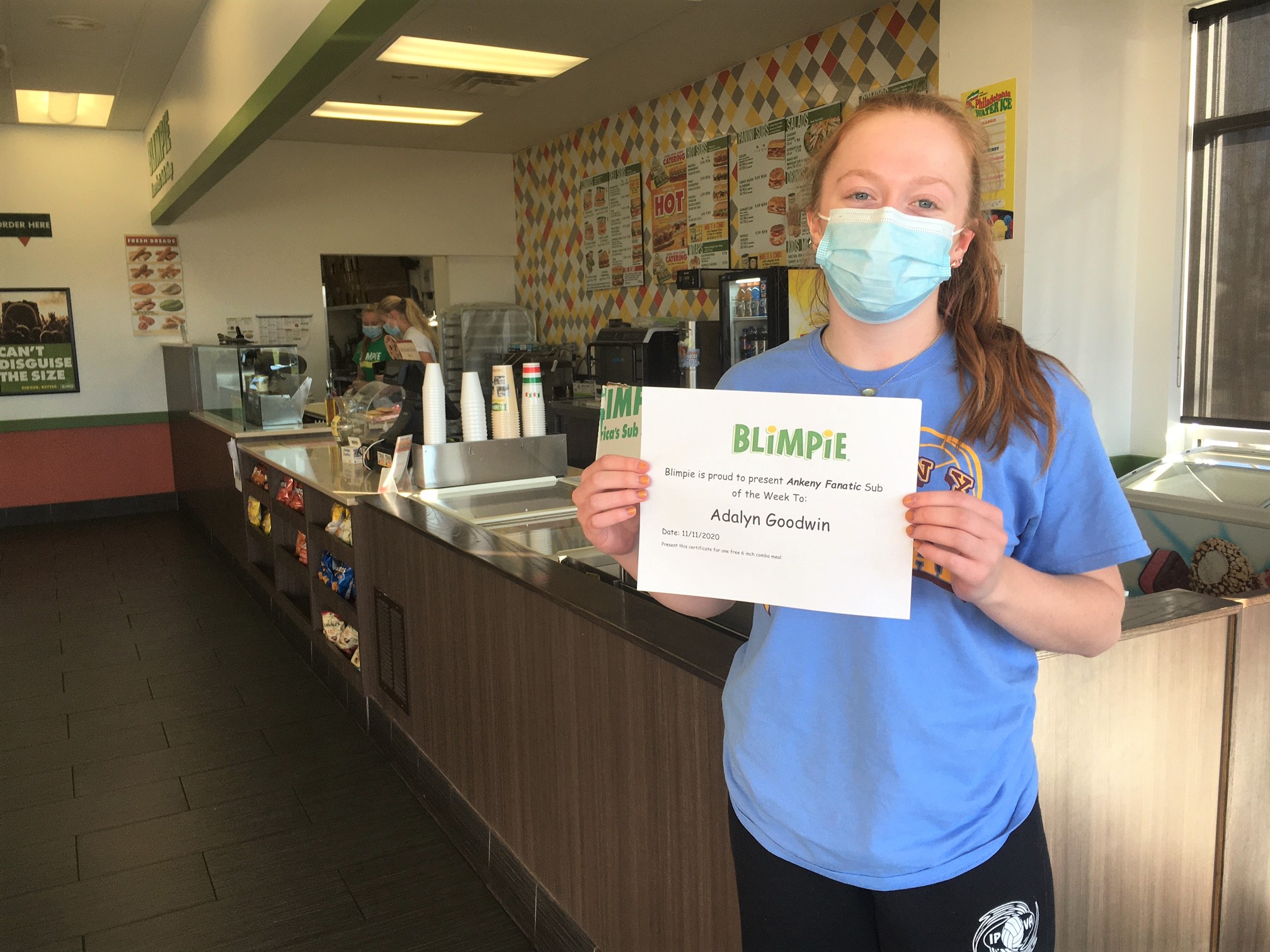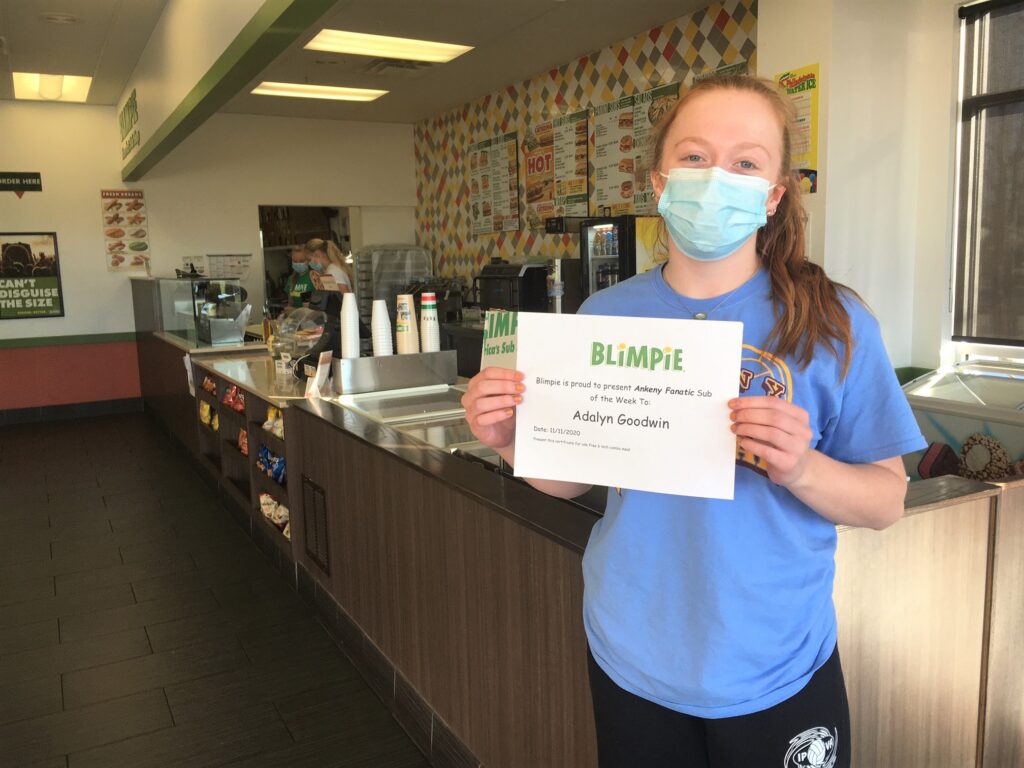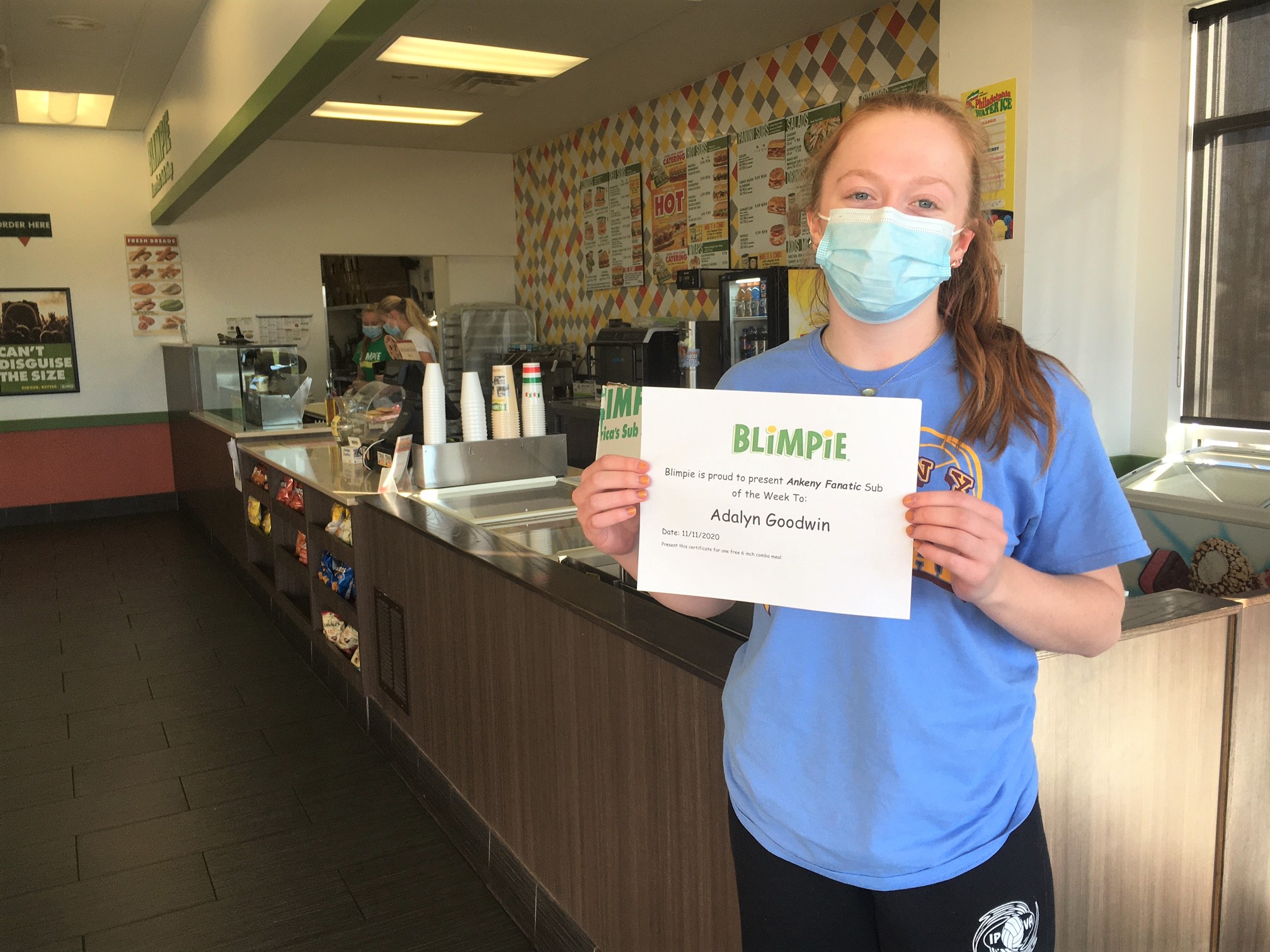 Junior setter Adalyn Goodwin helped the Ankeny volleyball team to the Class 5A state championship last week in Cedar Rapids. She had five assists in the Hawkettes' semifinal win over Pleasant Valley on Nov. 4.
Goodwin racked up 102 assists, 17 digs and 10 aces on the season. She helped the Hawkettes to a 22-2 record.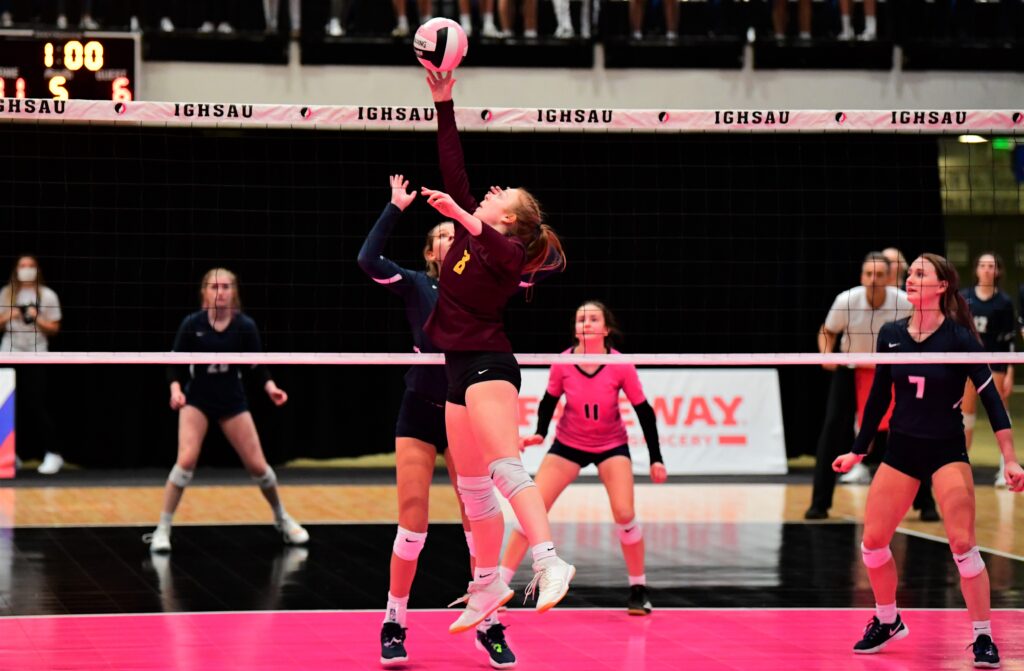 "She played a true sub this year because of COVID-19," said Ankeny coach Dave Whims. "She didn't get in that much, and we couldn't move her up and down on junior varsity and varsity. But she was a great team player.
"She will fill Phyona (Schrader)'s job next year. She is a competitor, and she'll be fine. She just has to wait her turn," he added.