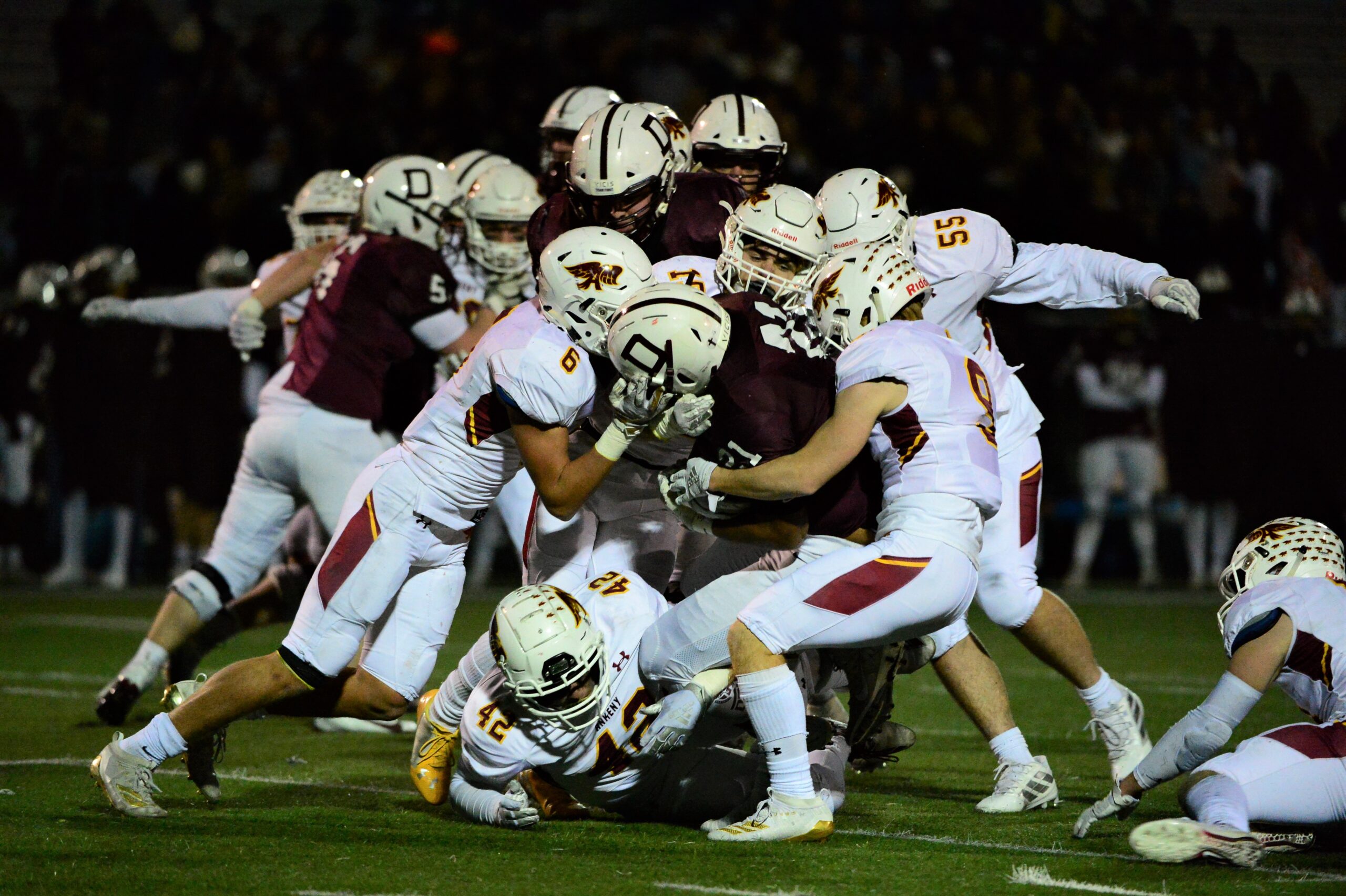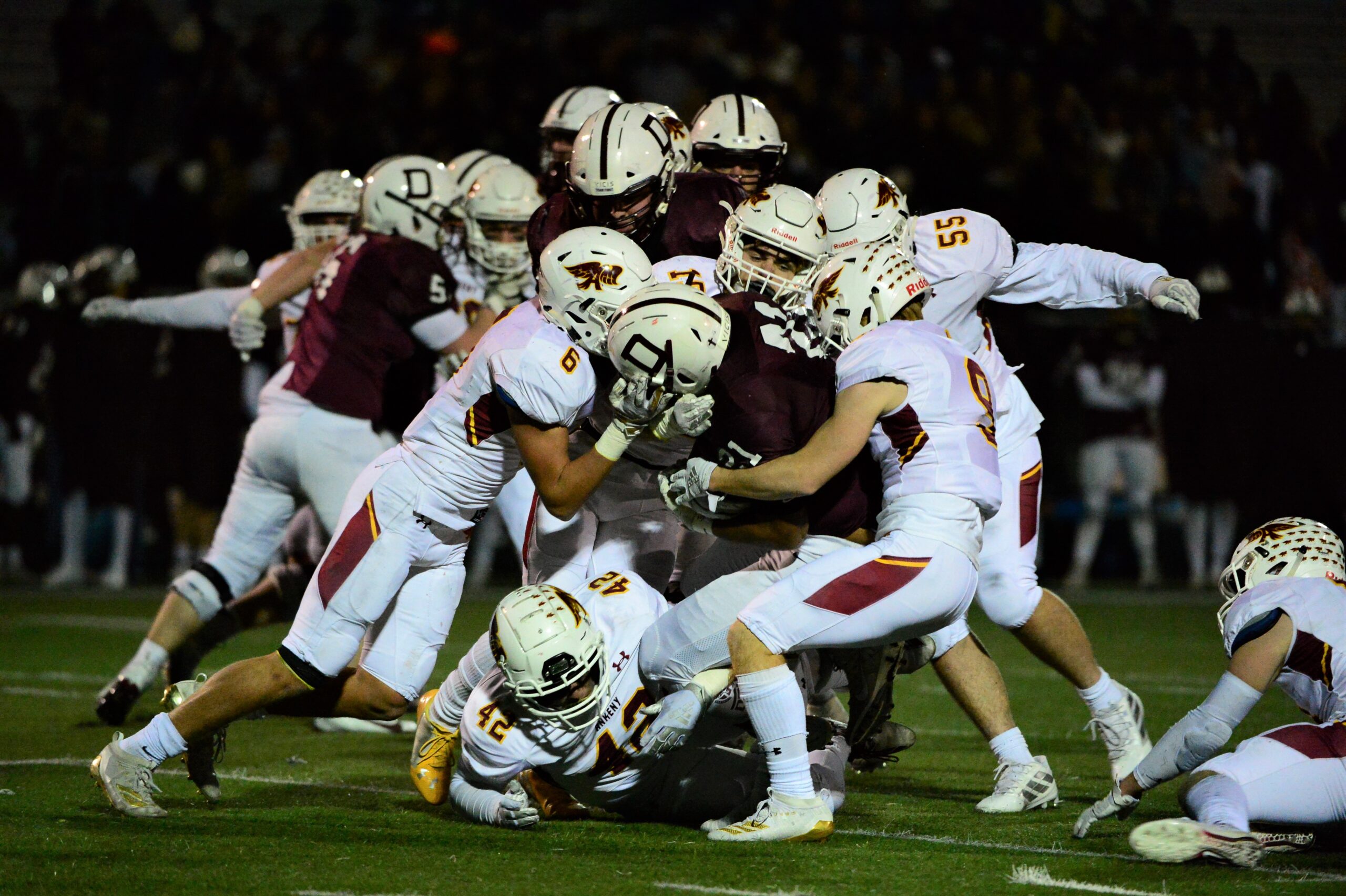 Let's get it on.
The Class 4A semifinals get under way at the UNI-Dome in less than 24 hours. Three of the four remaining teams are from the Central Iowa Metropolitan League, setting up the (very likely) possibility of an all-CIML final next Friday.
Can Pleasant Valley pull off an upset against top-ranked Southeast Polk?
Will Dowling Catholic continue its run toward an eighth consecutive state championship?
You've got questions. We've got answers.
Here are Ankeny Fanatic's predictions for the semifinal games:
Southeast Polk (9-0) vs. Pleasant Valley (10-0): The first game features a battle of undefeated teams, but they have played drastically different schedules. The Rams own convincing wins over Waukee and Valley–two teams that are still listed in the top 10 of the latest BC Moore rankings. Pleasant Valley's best wins came against No. 12 Bettendorf until the Spartans knocked off No. 3 Iowa City West, 38-24, in the quarterfinals. Southeast Polk has not even been tested since the Rams rallied from a 10-7 halftime deficit to beat Waukee, 21-10, in their season opener. Coach Brad Zelenovich's squad has outscored its three playoff opponents by a combined margin of 137-7. The Rams are by far the No. 1 team in the BC Moore rankings, boasting the second-best offensive and defensive units. They have Division I talent all over the field, led by junior defensive back Xavier Nwankpa, one of the nation's top players in the Class of 2022. Pleasant Valley relies heavily on its third-ranked defense, but the Spartans will have trouble slowing down Southeast Polk quarterback Jaxon Dailey and his plethora of offensive weapons. Prediction: Southeast Polk 35, Pleasant Valley 14.
Ankeny (9-1) vs. Dowling Catholic (8-1): On paper, Ankeny might be the only team with individual talent that rivals Southeast Polk's. Receiver Brody Brecht and running back/receiver Arland Bruce IV are both headed to Iowa, while quarterback Jase Bauer holds a PWO offer from the Hawkeyes. The Hawks are second in the BC Moore rankings, boasting the No. 1 offense and the No. 4 defense. Dowling, meanwhile, is No. 5 overall with the No. 5 offense and the No. 5 defense. The Maroons suffered their only loss on Sept. 11, dropping an 18-15 decision to a Johnston team that lost to Ankeny, 49-0, three weeks later. There are no Ryan Boyles, John Waggoners or Jake Hummels on this Dowling team. Maroons assistant coach Andy Pollock said on the Ankeny Fanatic weekly podcast Wednesday night that there are no players on the current roster with a Division I offer. However, Dowling hasn't won seven straight state titles on talent alone. The Maroons have rarely gone unbeaten over the last seven seasons; Dowling coach Tom Wilson knows how to rebound from a regular-season loss and get his team ready for the playoffs–he has done it over and over again. The Maroons' championship run is going to end sometime, but it's going to take a special team to dethrone them…a team like Ankeny. The Hawks have already avenged their only loss with a quarterfinal win at Waukee, and now they get a chance to end Dowling's dynasty. It won't be easy, but my crystal ball says that some big plays from the Killer B's–Bauer, Brecht and Bruce–will be just enough. Prediction: Ankeny 28, Dowling 21.