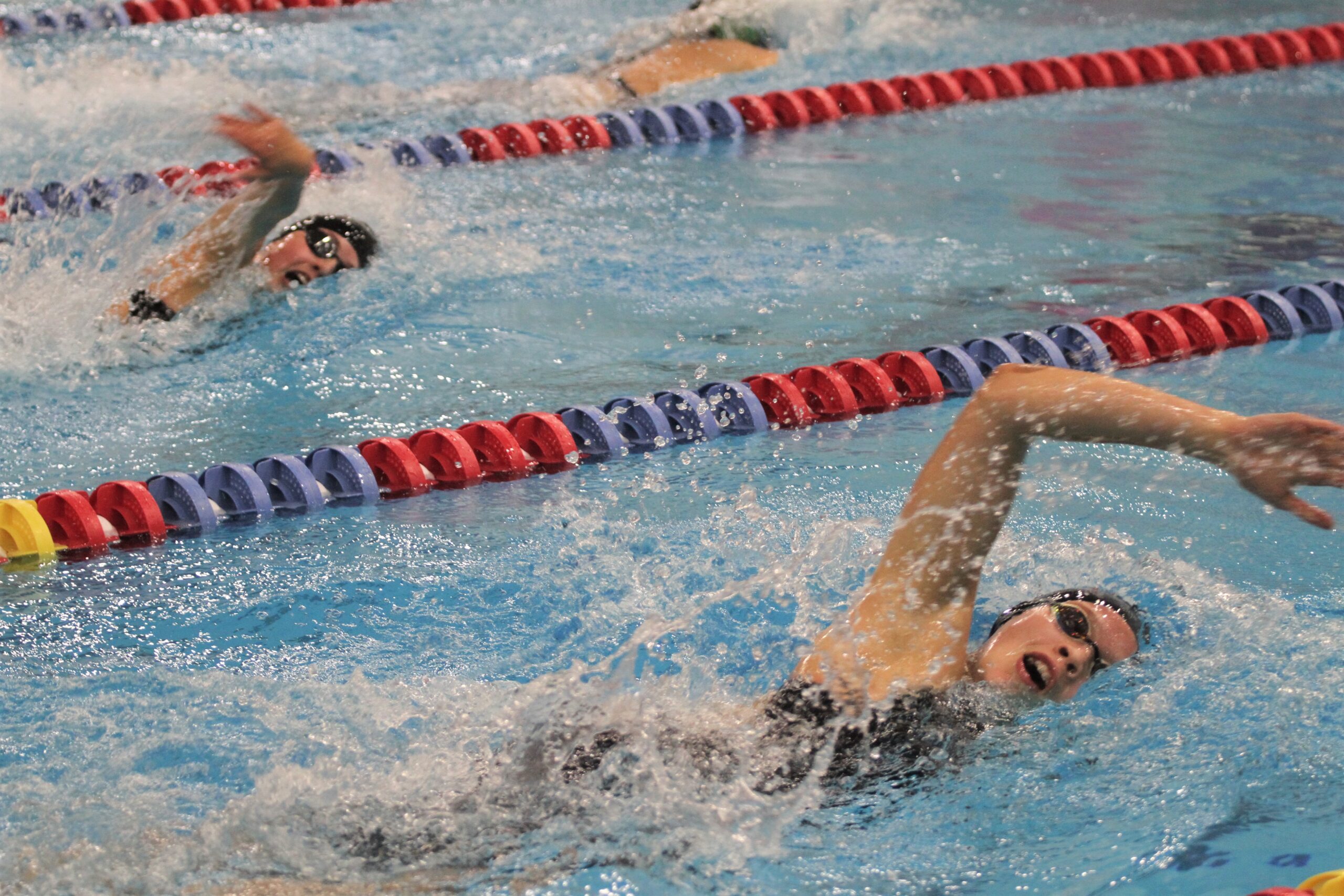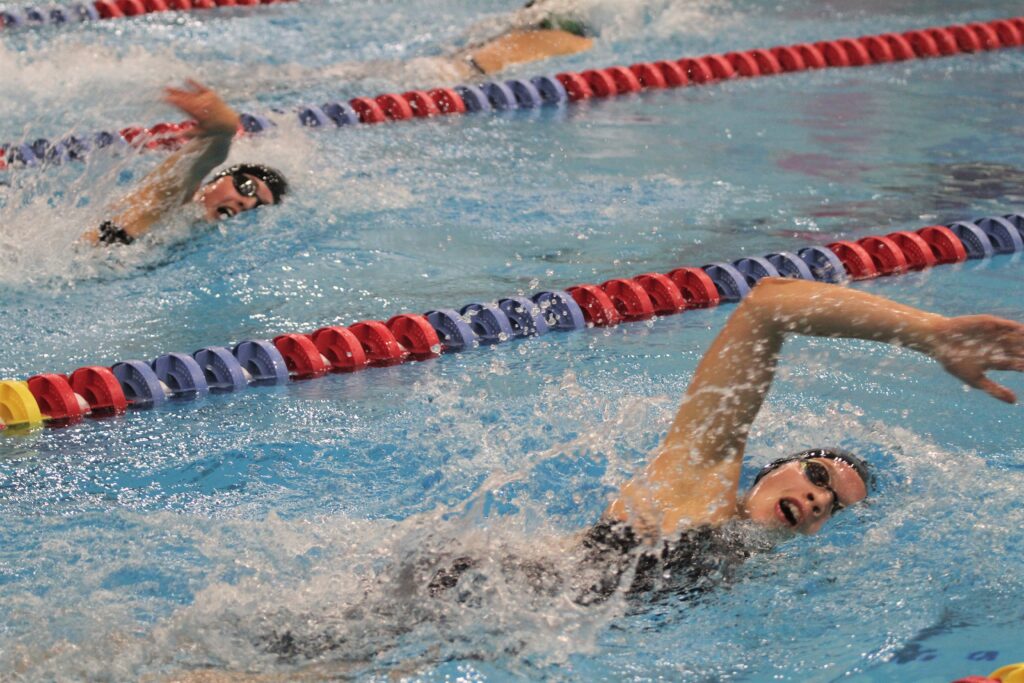 Ankeny swimmer Alexis Henning was hoping to break the school record in the 100 backstroke during the girls' state meet this weekend at Marshalltown.
She didn't wait until Saturday's finals to do it.
Henning broke the mark with a time of 57.68 seconds during the preliminaries on Friday night. She qualified for Saturday's "A" final with the sixth-fastest time in the event.
"Alexis had a great race," said Ankeny coach Michelle Stout.
Teammates Anja Peck and Maddie Carleton also qualified for Saturday's finals in two other individual events. Peck posted the seventh-fastest time in the 100 breaststroke (1:07.34) and will compete in the "A" final, while Carleton had the 13th-fastest time in the 500 freestyle (5:16.28) and will swim in the "B" final.
"We have those three girls plus all three relays swimming in the finals," Stout said.
Henning just missed qualifying for the final in the 50 freestyle. She tied for 17th place in 24.66 seconds, just one-hundredth of a second below the cutoff mark.
Carleton placed 17th in the 200 freestyle in 1:58.16, while Rachel Rolow took 17th in the 200 individual medley in 2:14.26. Carleton was just .46 seconds below the cutoff mark.
Here are Ankeny's other finishes: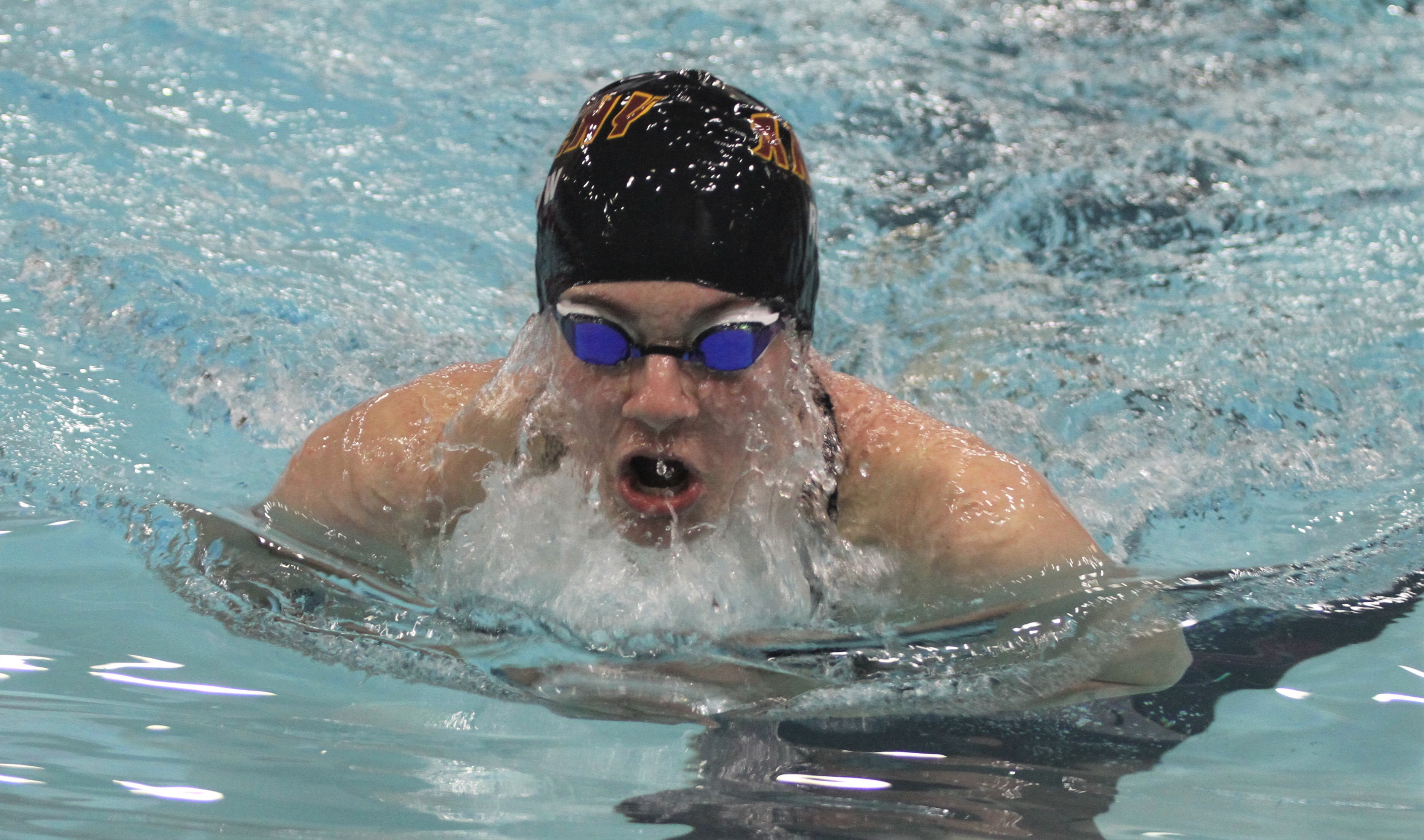 200 freestyle–Josie Parton, 1:58.95 (20th).
50 freestyle–Caroline Walker, 25.28 (28th).
100 butterfly–Walker, 1:00.65 (23rd).
100 freestyle–Parton, 54.99 (19th); Mia Pearson, 55.15 (22nd).
500 freestyle–Abbi Brown, 5:35.32 (32nd).
100 backstroke–Rolow, 1:00.89 (26th); A. Brown, 1:01.70 (28th).
100 breaststroke–Katie Brown, 1:10.74 (25th).
"I was impressed with how tough the girls performed, and a majority of them moved up from their seeding following last week's regional meet," Stout said.
The finals begin at noon.