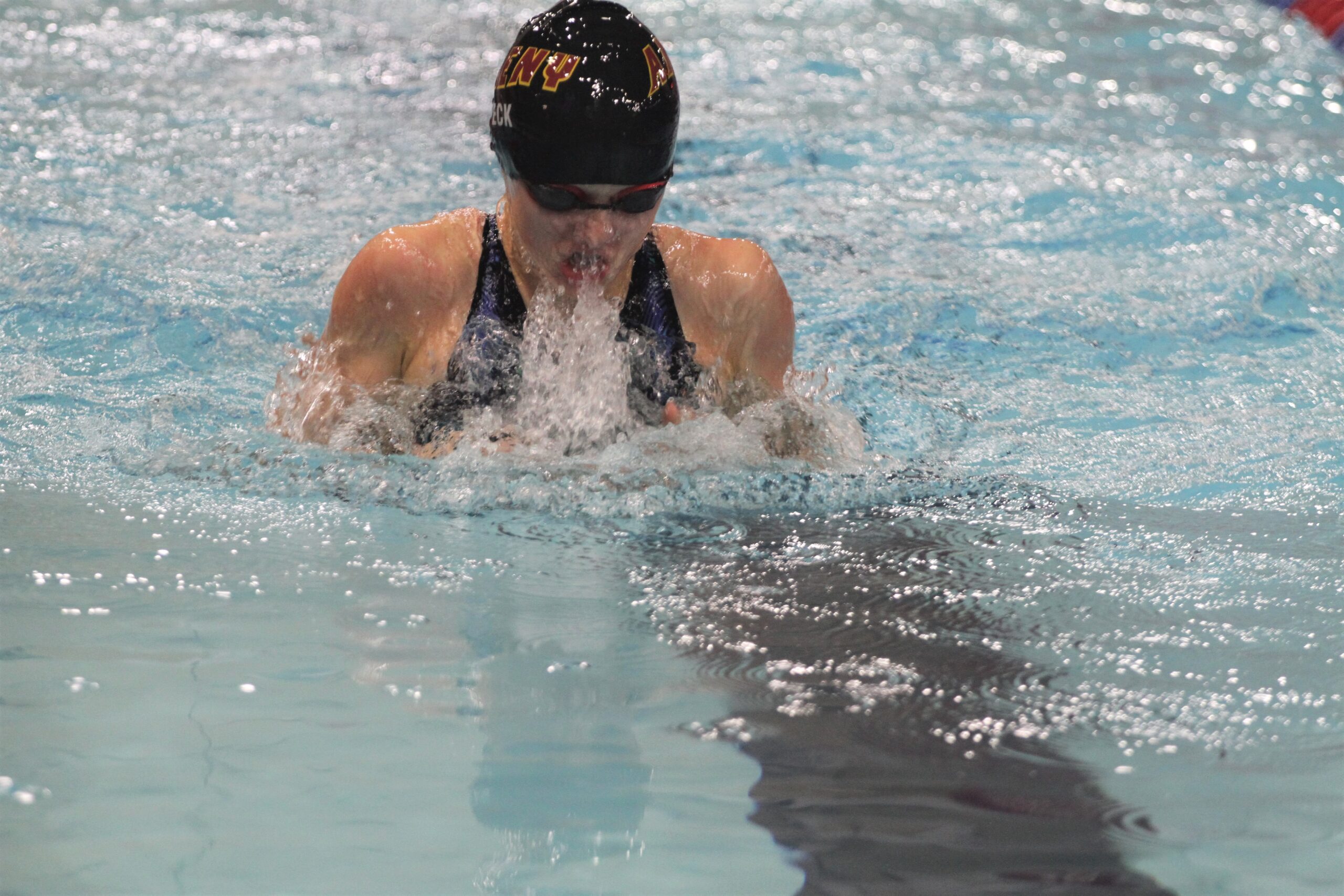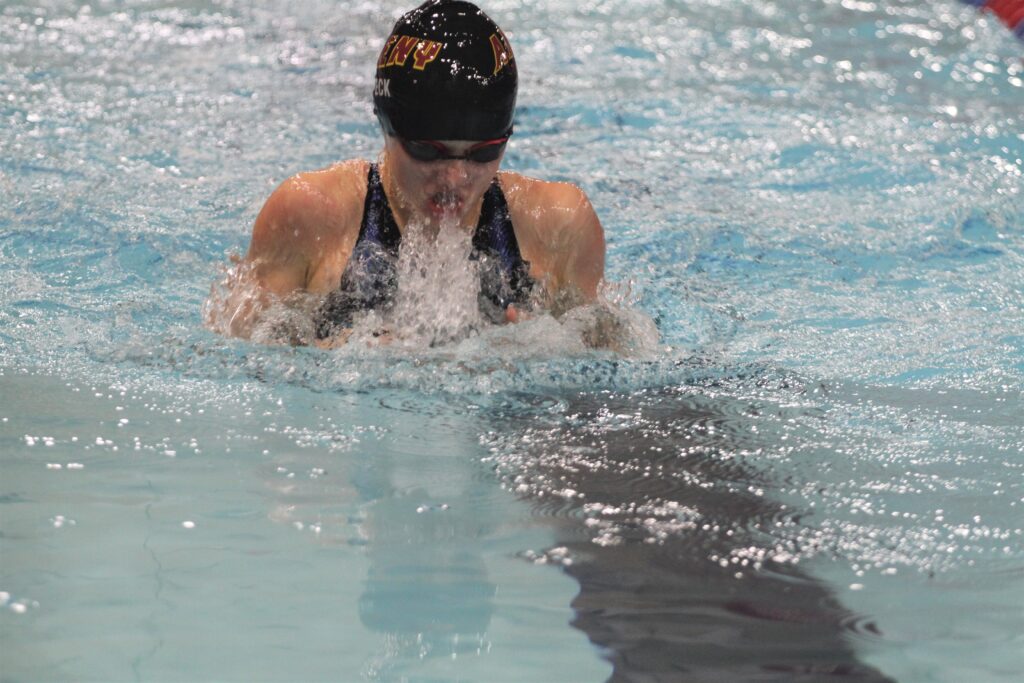 A freshman who didn't even focus on swimming full-time this fall helped the Ankeny girls' swimming team to a seventh-place finish in the state meet on Saturday at Marshalltown.
Anja Peck, who was also one of the top runners on the Ankeny Centennial girls' cross country squad, placed seventh in the 100 breaststroke in her state-meet debut. She posted a time of 1:07.65.
"I was very happy with my race," said Peck. "That was just my goal to get into the final–to control what I could and let everything else fall into place."
Peck swam a time of 1:07.66 at last week's regional meet. She then went 1:07.34 in Friday's preliminaries.
"We all had a really good meet at regionals," Peck said. "We all wanted to try our best, but we also knew that we dropped a ton of time at regionals. We just went in with a positive mindset, tried our hardest and wanted to get as many into the finals as we could."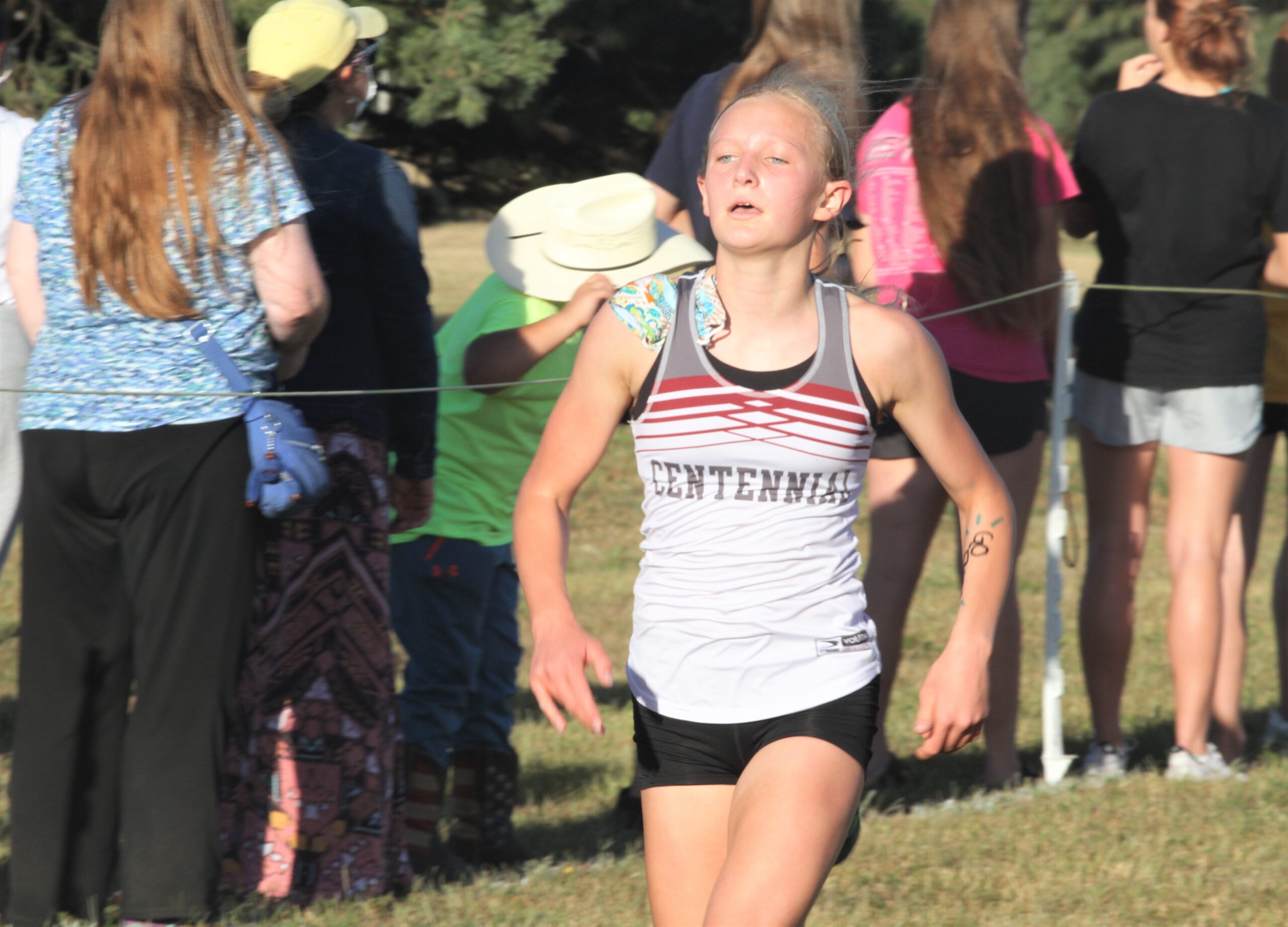 Peck ran in the state cross country meet on Oct. 30, placing 42nd in Class 4A in a time of 19 minutes 49 seconds. She helped the Jaguars to a third-place finish, the best performance in school history.
"I really didn't think it was that big of a challenge (to do both sports)," Peck said. "(Centennial) coach (Eric) Cogdill really helped a lot with setting up the schedule for me, and (Ankeny girls' swimming coach) Michelle (Stout) let me do both. So they were both really helpful with the schedule.
"Cross country really helped with my endurance for swimming, so I was actually really happy that I did both," she added.
According to Stout, Peck brought an infectious personality to the girls' swimming roster.
"Anja has been a great addition to our team," Stout said. "She has a lot of spunk and energy that's contagious."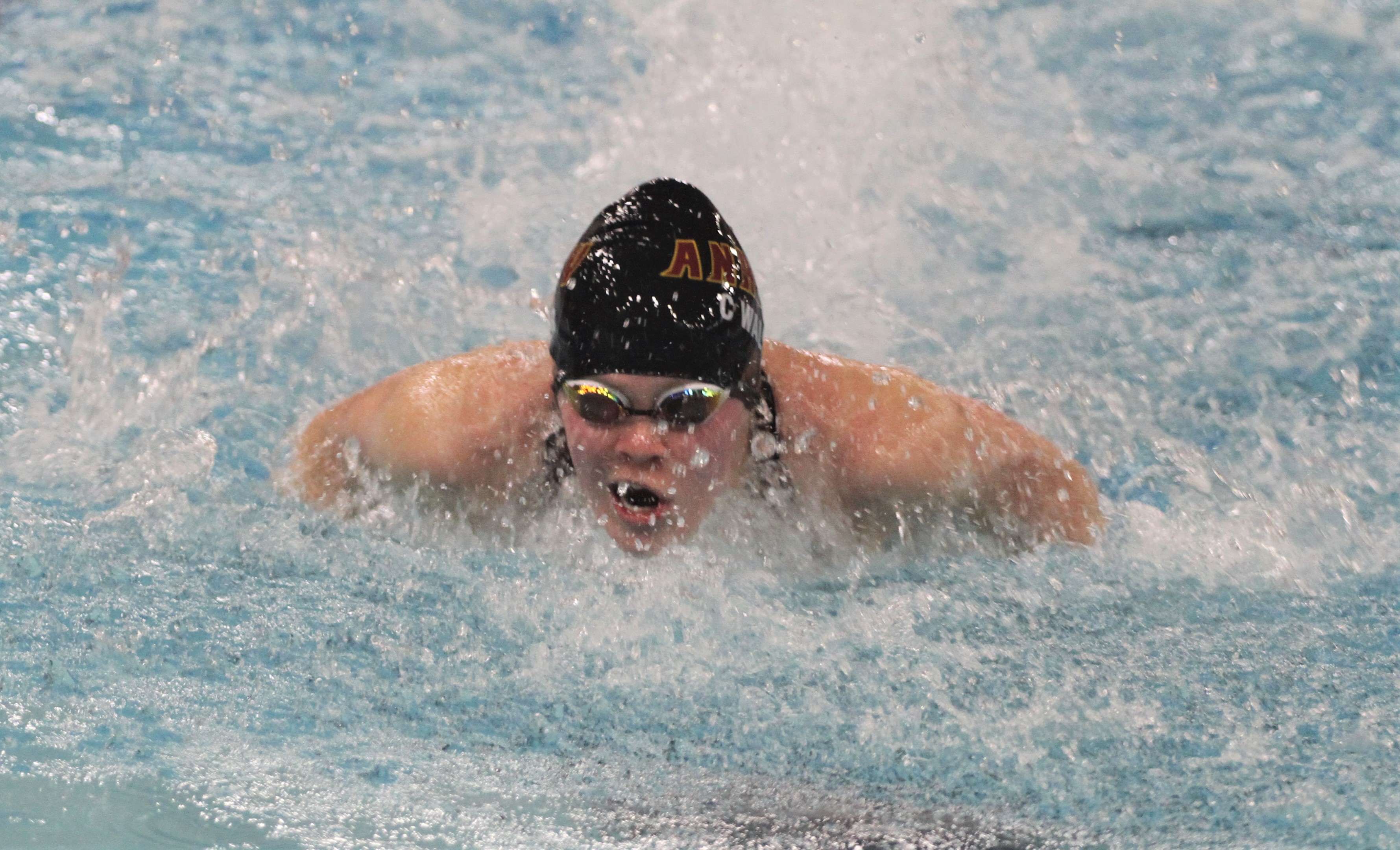 On Saturday, Peck also helped Ankeny to a fifth-place finish in the 200 medley relay. She teamed up with Alexis Henning, Caroline Walker and Mia Pearson to post a time of 1:48.35.
"All of us had really good splits," Peck said.
Peck swam the breaststroke leg in 30.12 seconds.
"Our medley relay met its goal of finishing in the top six with a season-best time," Stout said. "Anja was responsible for a good portion of the the time improvement from regionals with an outstanding swim on her leg. She also finished strong in the 100 breaststroke, and I predict she will continue to improve."
Henning swam the backstroke leg in 27.18 seconds. Walker swam the butterfly leg in 26.46, and Pearson swam the freestyle anchor leg in 24.59.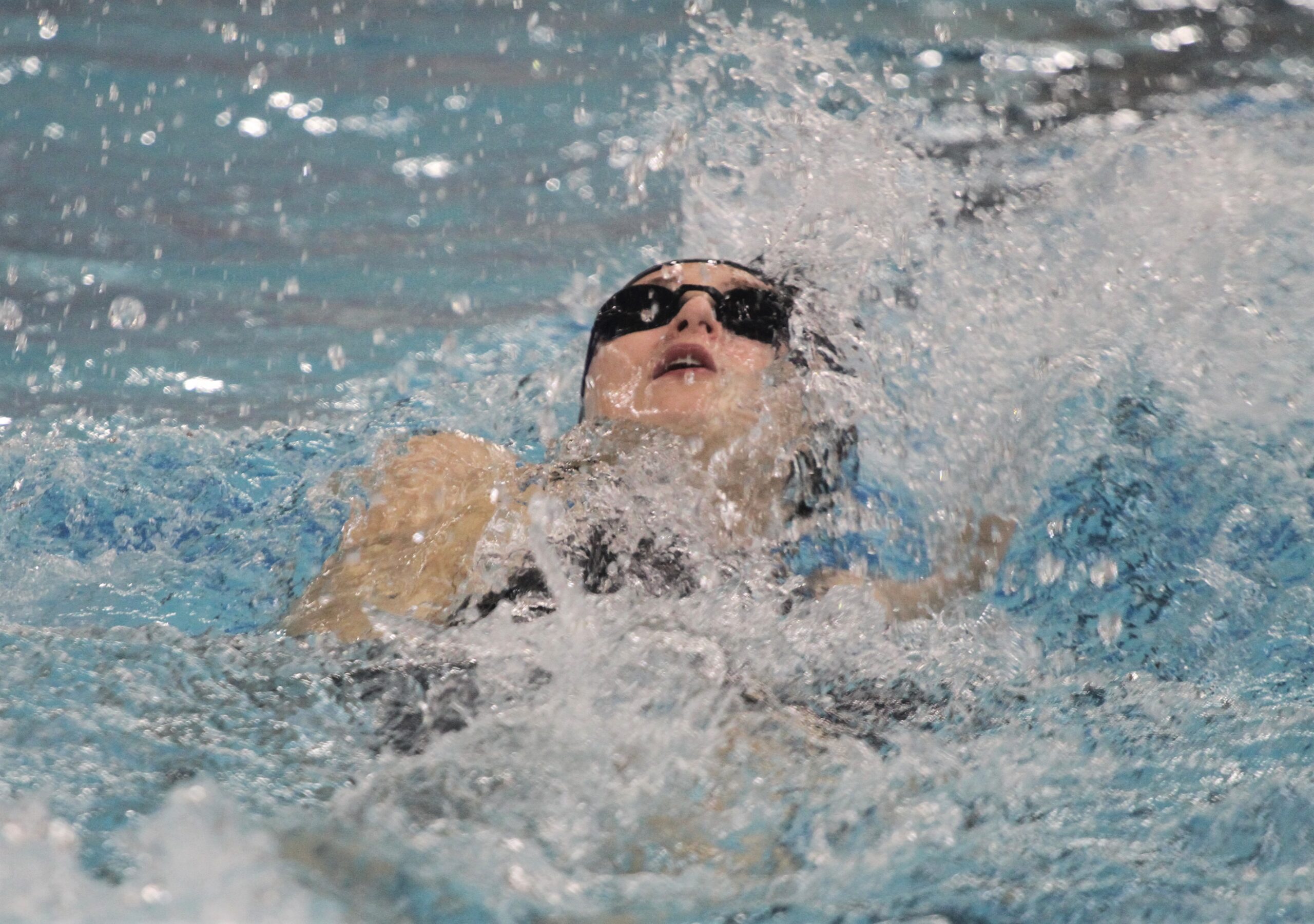 "All four of us were very happy with our relay swim," Henning said. "It was a season-best so that was really good. We were really happy to place in the top six and get on the podium."
Henning later placed eighth in the 100 backstroke in 58.93. She set a school record in the event with a time of 57.68 in Friday's preliminaries.
"She's been on a mission to claim that record so it was exciting to see her achieve that goal," Stout said.
Henning wasn't disappointed with her slower time in the finals.
"I felt pretty good about my race," she said. "It wasn't my best, but it was still pretty good. The last two years I have managed to swim my prelims seed time or better in the finals, and I had hoped to do that today. But on my last 25 I started to feel kind of sick, which affected my race. It is my third-fastest time this season so I am happy about that."
The Hawkettes also got a 10th-place finish from Maddie Carleton in the 500 freestyle. She was clocked in 5:15.26.
"Maddie was able to move up from being seeded fifth in her heat to finishing second with a solid swim," Stout said. "It's the longest race and very difficult to swim back-to-back, but she did a nice job."
Carleton also swam on both of Ankeny's freestyle relays. She teamed up with Pearson, Rachel Rolow and Josie Parton for a 12th-place finish in the 200 freestyle relay in 1:40.85.
The Hawkettes later closed out the meet with a 10th-place finish in the 400 freestyle relay. The quartet of Parton, Rolow, Carleton and Henning was clocked in 3:40.07.
"Both of our freestyle relays were able to improve their best times of the season," Stout said. "They had significant time drops last week and worked hard this past week to find as much speed as possible."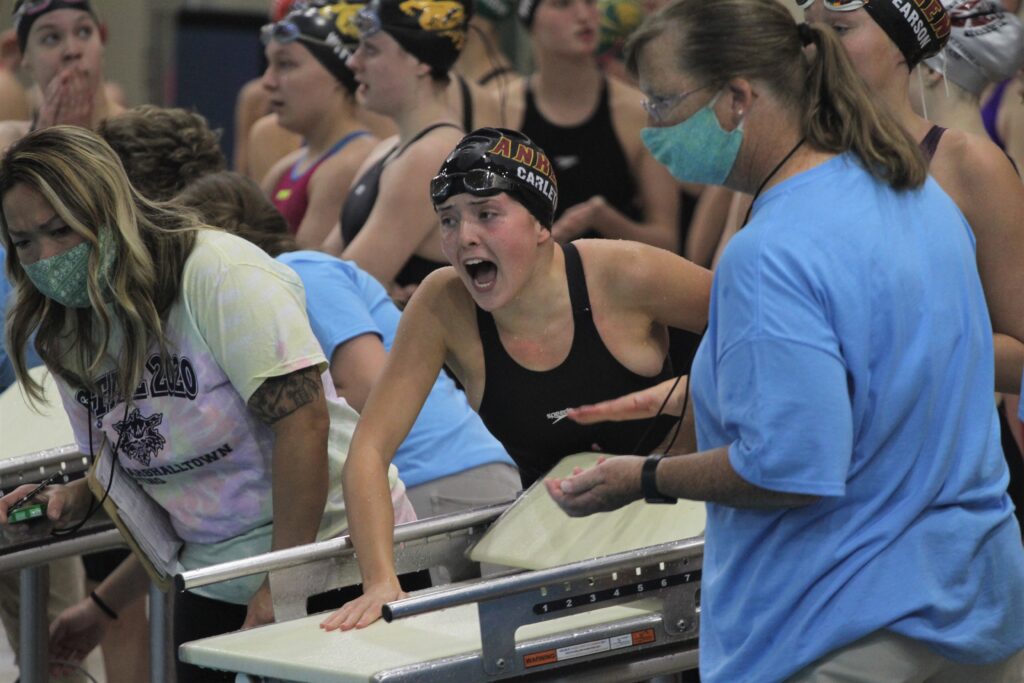 Fourth-ranked Ankeny finished with 105 points. The Hawkettes placed in the top 10 for the seventh straight year.
"Back in August, at the beginning of the season, we weren't sure we would have the opportunity to compete in a state meet in November," Stout said. "But we made it, and it's been a memorable season with many great races."
No. 3 Ames claimed the state title with 303 points. The Little Cyclones won their ninth crown in 11 years, but it's their first without longtime coach Dan Flannery–who died of a brain aneurysm last summer.
No. 2 Iowa City West placed second, followed by No. 6 Dowling Catholic, No. 1 Waukee and No. 5 Johnston.
"The CIML schools all did really well," Peck said. "We saw a lot of records broken by them."