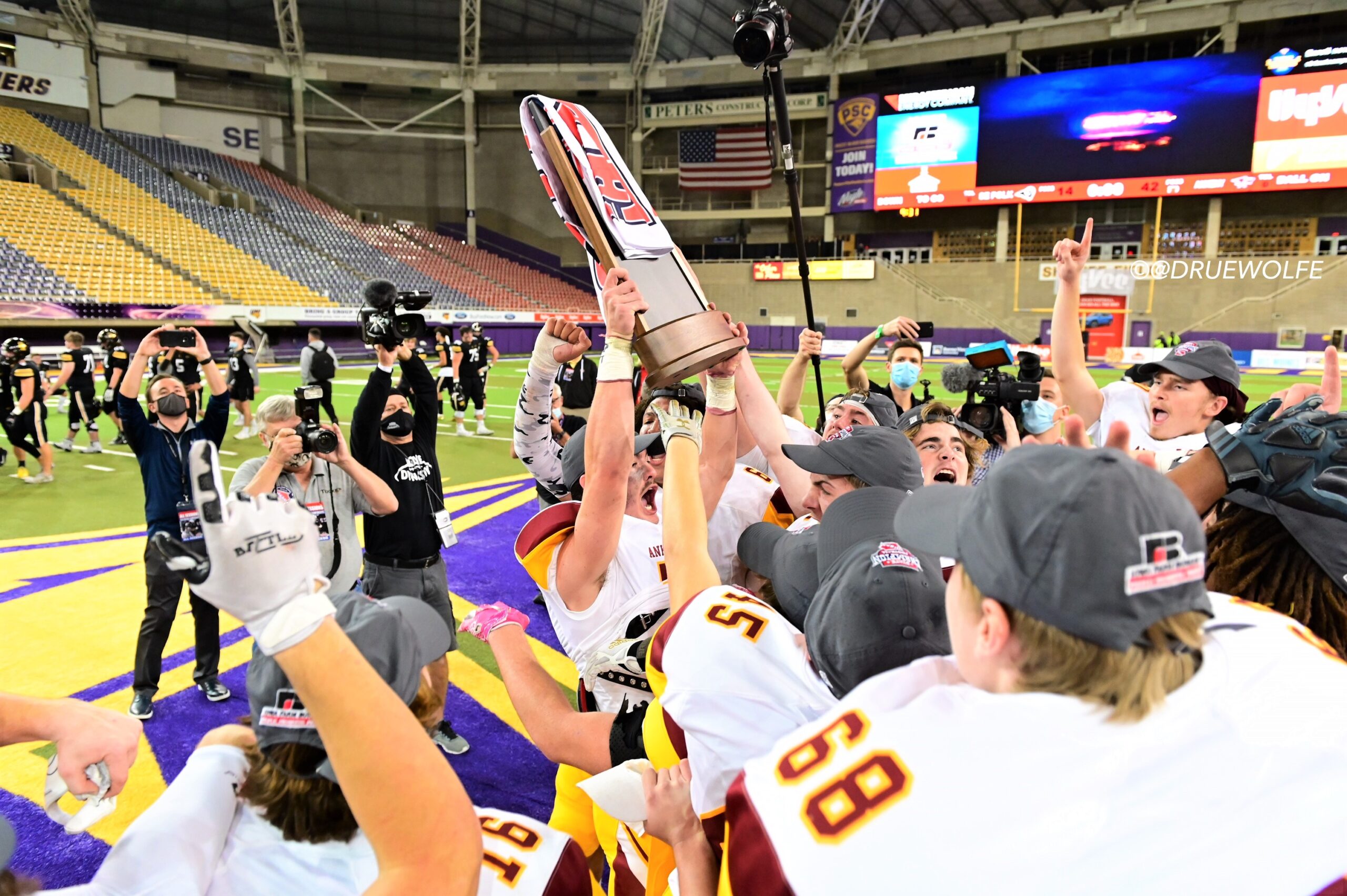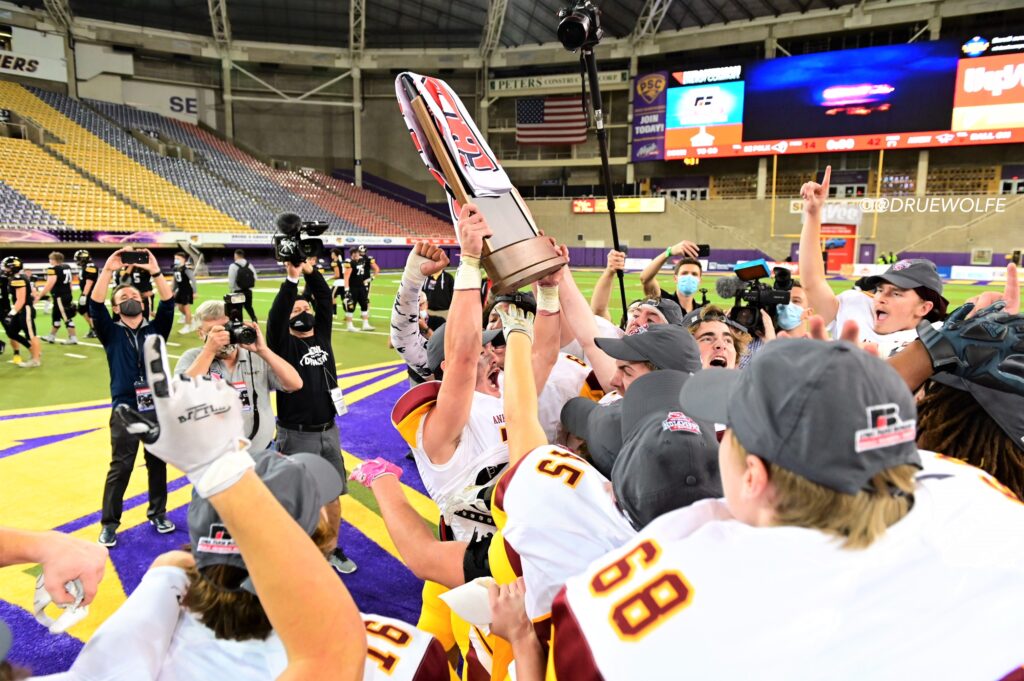 The trophy case at Ankeny High School might be getting a little crowded.
For the third time since March, Ankeny came away with a state championship trophy on Friday night–this time courtesy of the football team.
The second-ranked Hawks rolled to a 42-14 victory over No. 1 Southeast Polk in the Class 4A title game at the UNI-Dome in Cedar Falls. It's the third state championship in school history.
Ankeny won a boys' basketball title last winter and also captured a volleyball crown earlier this month. The Hawks also placed second in the state baseball tournament in 2020.
"I knew coming into this I didn't want to feel that way again," said Ankeny quarterback Jase Bauer, who ran for two touchdowns and passed for another. "I knew me and the guys that were on the baseball team didn't want to feel that way again. This is just such a different feeling. Everything you've worked for–it just pays off. I couldn't be more happy with that group in there."
Ankeny linebacker Brecken Manus was part of a defensive unit that forced four turnovers in the win. He also played on the state championship basketball team.
"It feels great," said Manus. "We came in really confident. We knew we could put up points, and we knew we had a really good defensive plan going in. But we would never expect this."
Check back later throughout the weekend for more coverage of the game.