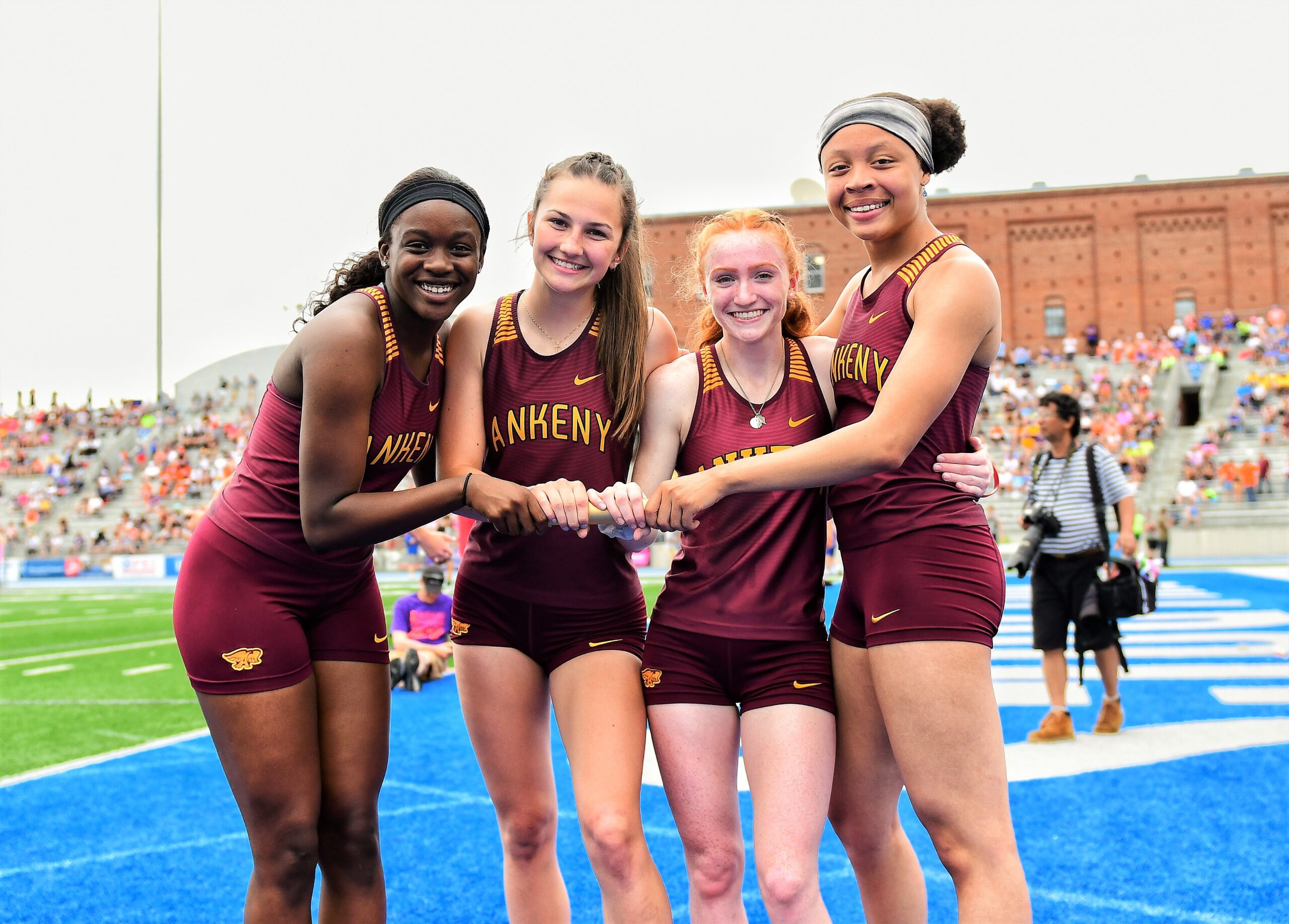 Ankeny sprinters Mytika Mayberry and Eva van de Mortel are both headed to Division I track and field programs in Iowa.
They could have remained teammates on the collegiate level, but van de Mortel decided to pursue a different path.
While Mayberry has committed to run for Iowa, van de Mortel also considered the Hawkeyes before choosing Northern Iowa.
"I was back and forth between Iowa and UNI for a while and my main reason for that was academics," van de Mortel said. "I am thinking about doing physical therapy or nursing or occupational therapy–the plan right now is physical therapy–and the best school for that would be Iowa, but as my mom and I were looking into what would best prepare me for grad school, we saw that undergraduate university doesn't play a super huge factor in getting into grad schools. At the end of the day it came down to the environment and as much as I would love being at Iowa, Cedar Falls definitely felt more like home and I felt I could be more successful there."
Mayberry was equally enthusiastic about her decision to go to Iowa.
"It wasn't a tough decision because that was the best school that reached out to me," she said. "I looked at quite a few schools, many of which were (historically black colleges and universities). I liked how Iowa was close to home but not too close, and their academics are great and they have everything I need major-wise. Their track program is great, too, and they're an inclusive school in an overall great location."
Mayberry becomes the second Ankeny track athlete to commit to Iowa's program. Standout distance runner Lauren McMahon will also compete for the Hawkeyes.
In 2019, Mayberry and van de Mortel both ran on the Hawkettes' state champion 4×100 relay team, combining with Mikala Sidney and Eva Fulk to post a time of 48.29 seconds. The same foursome also won a Drake Relays title in the event.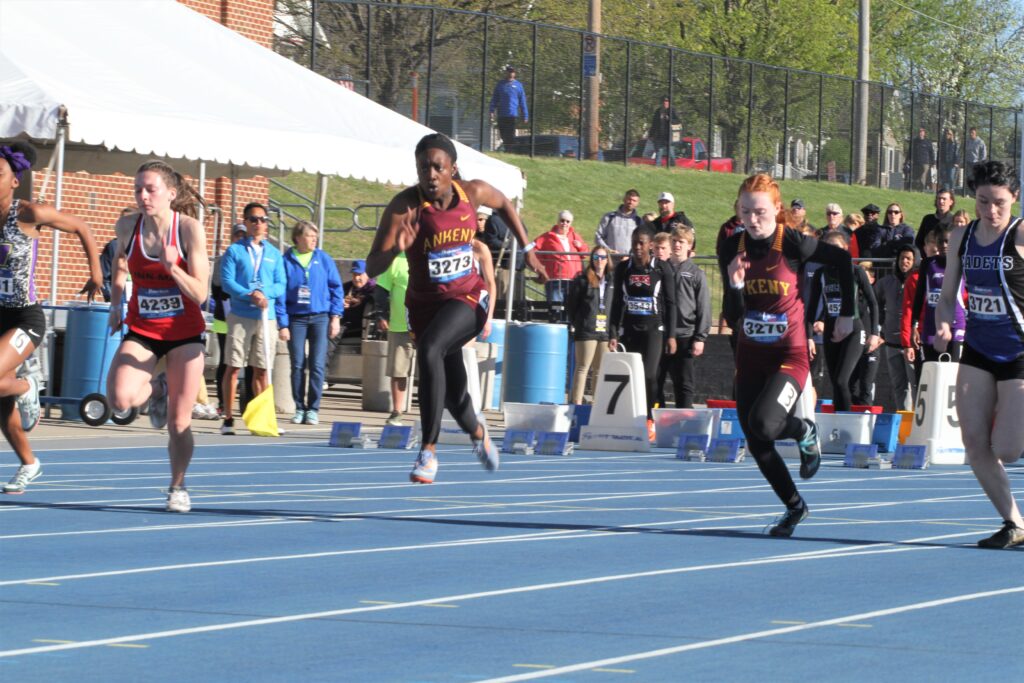 Mayberry also placed fifth in the 100 at the state meet in 12.72 seconds, while van de Mortel ran on Ankeny's eighth-place 4×200 relay. They helped the Hawkettes to a 12th-place tie in Class 4A, their highest finish since 2013.
As freshmen, Mayberry and van de Mortel ran on Ankeny's third-place 4×100 relay at the 2018 state meet. The Hawkettes posted a time of 48.01 in the preliminaries, which set a school record and ranked No. 10 all-time in Iowa.
The cancellation of the 2020 season due to the COVID-19 pandemic had an impact on both girls' recruiting. Still, van de Mortel had interest from several schools.
"I'm not sure if you consider receiving pamphlets, letters, and emails as recruiting but I got quite a few of those," she said. "Minnesota and Illinois State reached out a couple times, I spoke with the coach at West Point a couple of times and then there was Iowa and UNI, which were the ones I ultimately narrowed it down to. I ended up choosing UNI over Iowa because I felt much more prioritized and welcomed there, I had a strong connection with coach Smith and that was something I thought was important considering how much time I would be spending with them. UNI was also better for me financially because I was offered a scholarship whereas at Iowa there is a matrix for runners and I wasn't quite fast enough, but then again I was looking at my times for sophomore and freshmen years and I think if the pandemic hadn't taken our season, it might have been a different story."
Mayberry said the pandemic affected her ultimate decision.
"I was unable to do visits to Division I institutions, and it made it to where my choices were skimmed due to me not having a junior season," she said. "My recruitments were slowed because of the pandemic."
Mayberry's teammate took the loss of the track season in stride.
"I wasn't expecting a ton of schools to line up and ask me to run for them so I'm not sure if or how the pandemic affected the amount of attention I was going to get," van de Mortel said. "Also, since that would have been my recruiting year and I don't get another, I don't know what a normal year would have been like. Going into my junior season I was 100 percent in the best shape I had been going into a track season so I'm kind of bummed that my season was taken from me and so as far as recruiting goes, maybe I would have gotten a little more attention but it is what it is."