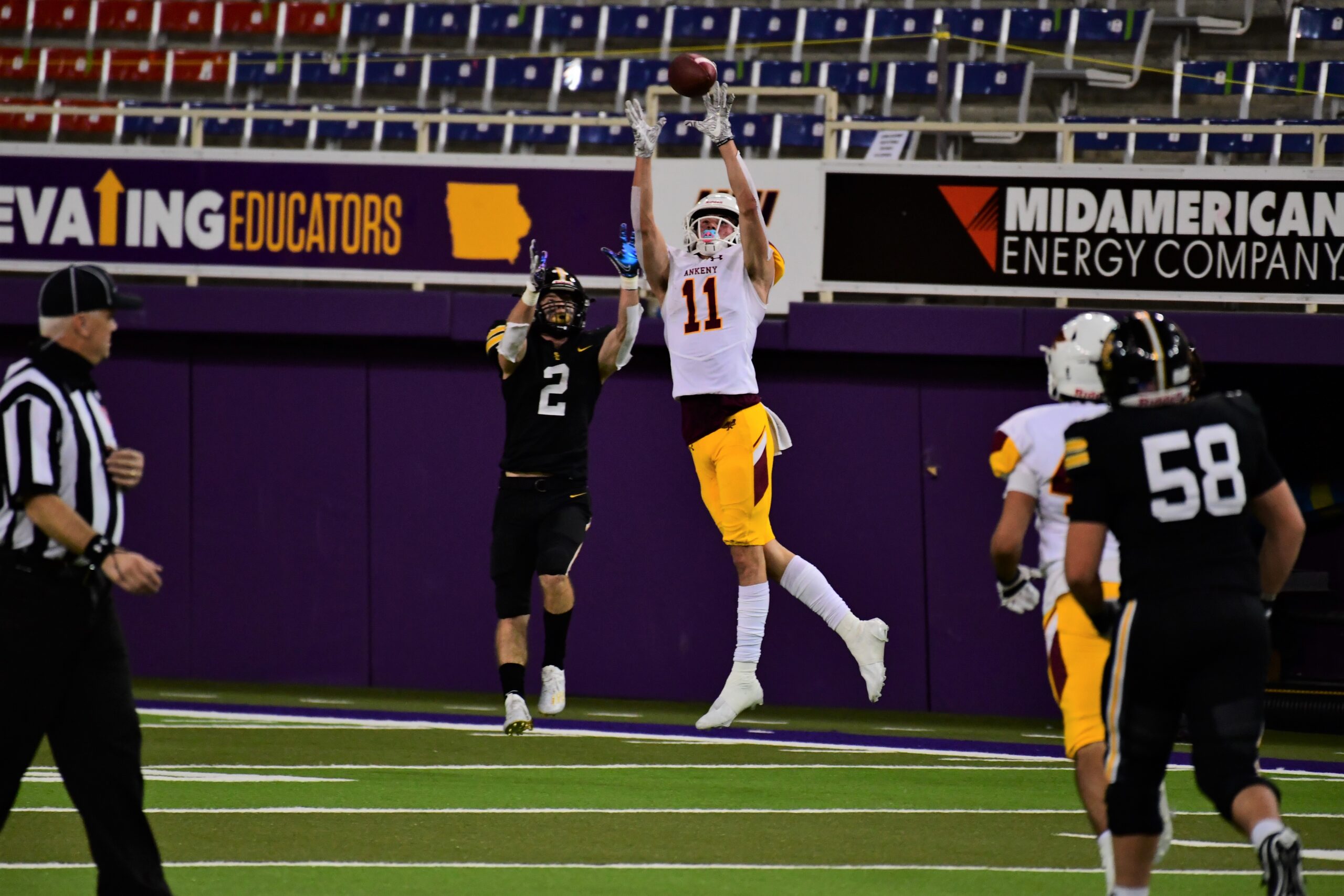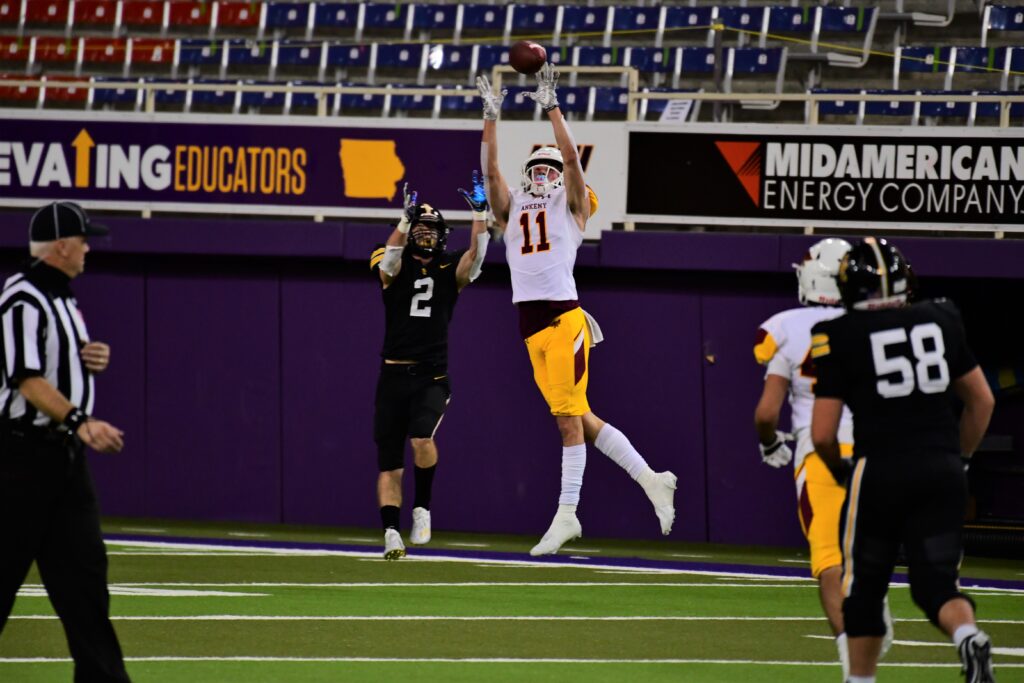 The state champion Ankeny football team placed seven players on the all-district first team and eight more on the second team.
Ankeny Centennial, meanwhile, had three first-team and three second-team selections.
The all-district teams were selected by the coaches from the following teams: Ankeny, Centennial, Ames, Fort Dodge, Marshalltown, Indianola and Ottumwa.
Senior quarterback Jase Bauer was among the Ankeny players named to the first team. He was joined on the squad by senior receivers Brody Brecht and Kade Somers, junior running back Colin Kadolph, senior linebacker Brecken Manus, and junior linebackers Jackson Penningroth and Tamden Webb-Tate.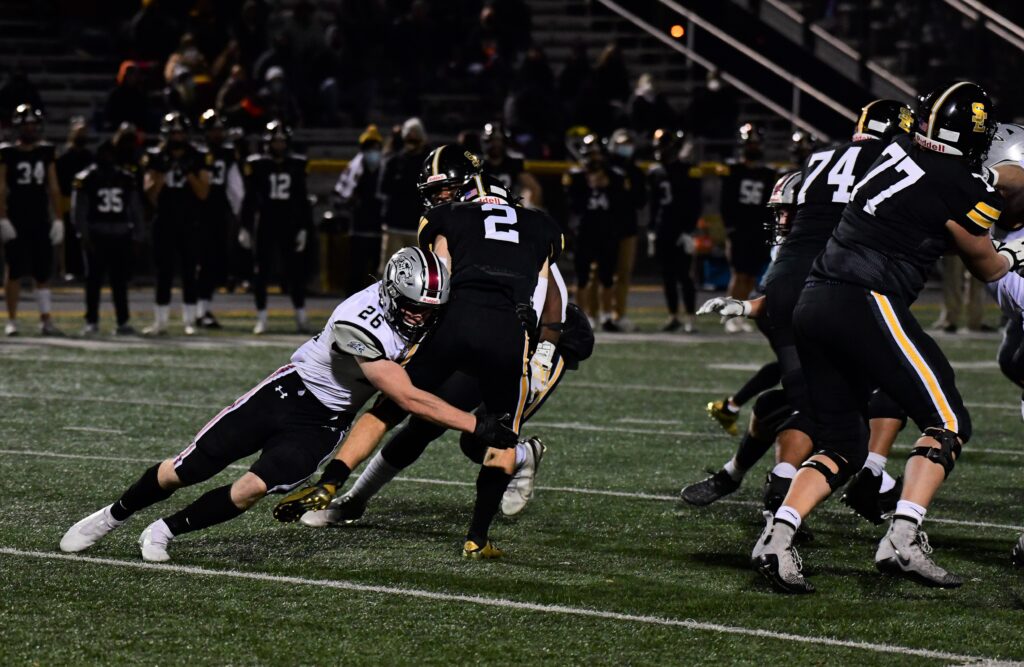 Centennial placed two seniors, linebacker Tyler Johnson and lineman Griffin Neal, on the first team, They were joined on the squad by junior running back Trey Porter.
Senior tight end Weston Fulk was among the Ankeny players selected to the second team. He was joined on the squad by senior offensive linemen Logan Curtis and Justice Miller, junior offensive lineman Antonio Espino, junior defensive lineman Braden Simonsen, senior linebacker Brice Peterson, senior defensive back Caleb Rathjen and junior defensive back Ryan Crandall.
Centennial's second-team picks were senior offensive lineman Logan Stewart, senior defensive lineman Jackie Wells and junior defensive back Carter Cahill.
Twelve other Jaguars received all-district honorable mention. They are sophomore quarterback JJ Kohl, junior wide receivers Peyton Goode and Isaiah Sterns, junior offensive lineman Nick Eaton, sophomore offensive lineman Drew Monsivais, senior kicker Scott Talmadge, senior defensive lineman Nathan Wilde, sophomore defensive lineman Brody Targgart, senior linebacker Owen Vernon, sophomore linebacker Zach English, senior defensive back Trey Hansen and junior defensive back Keegan Andriano.