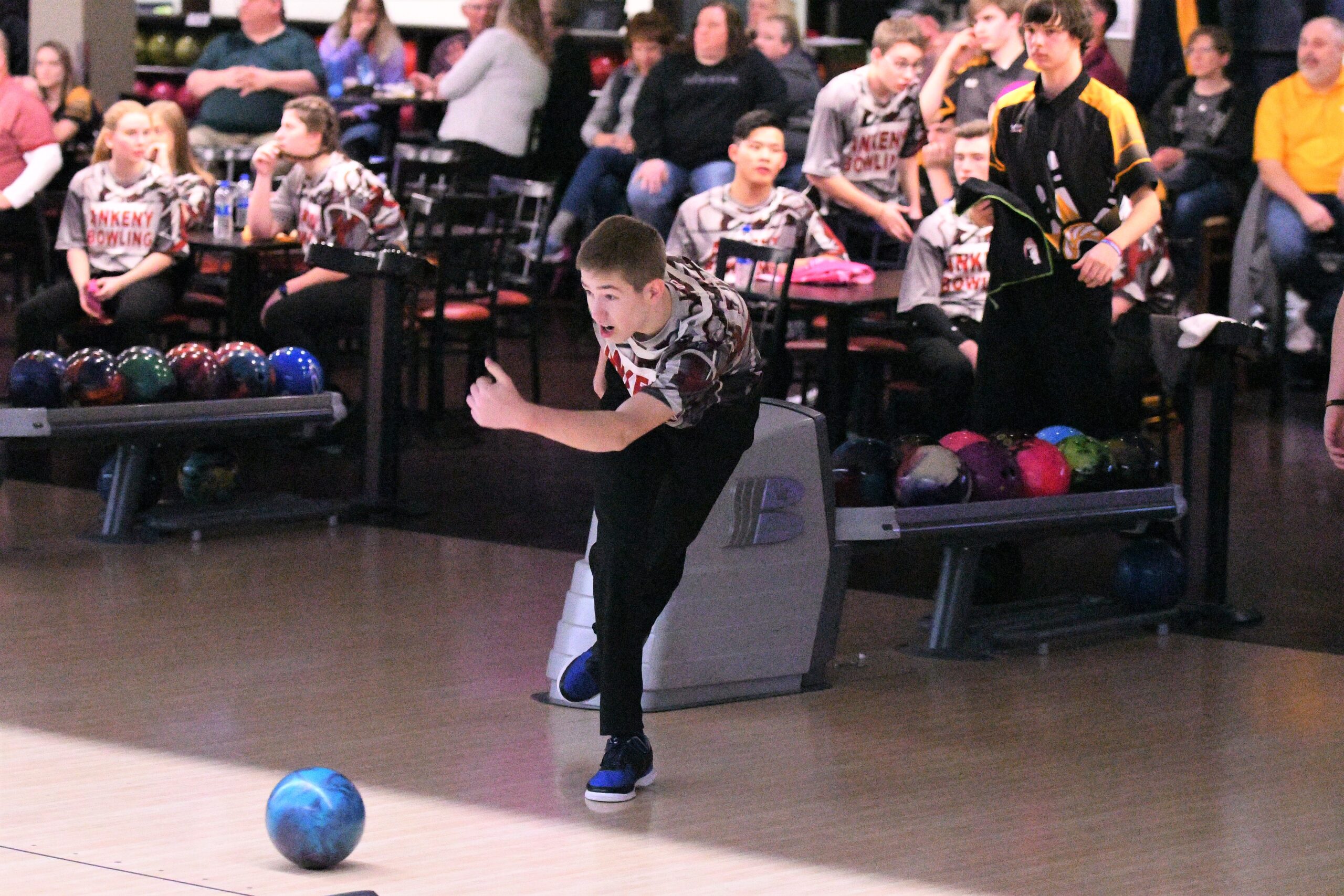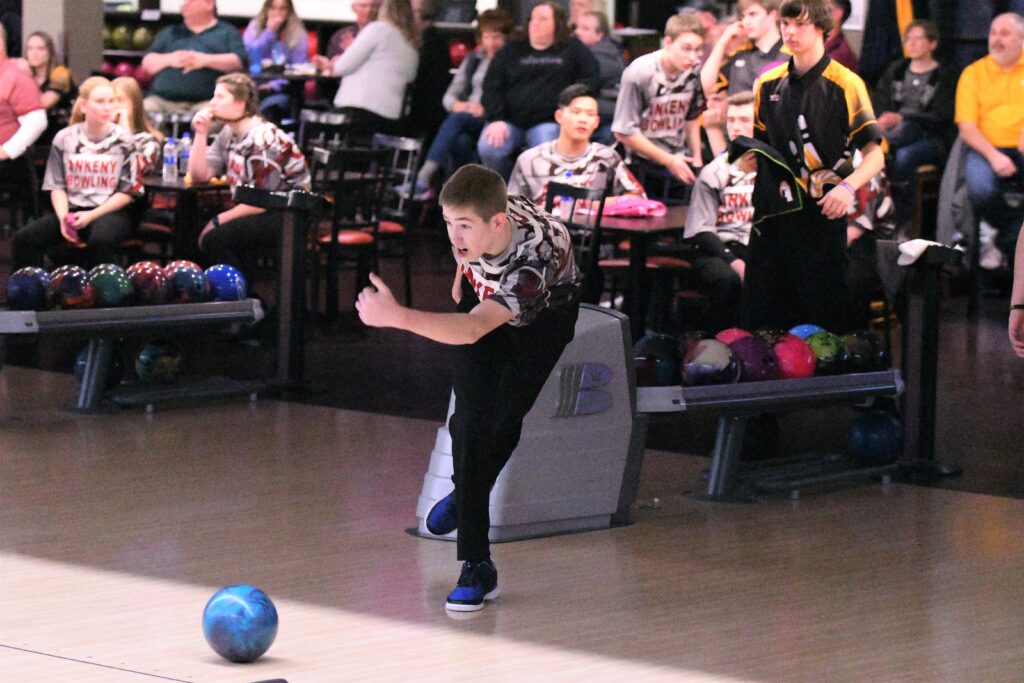 For the first time in several years, the members of the Ankeny bowling teams won't have to get acquainted with a new coach.
Lane Richtsmeier is back for his second season after taking over the program last year. He is Ankeny's seventh different head coach since the 2014-15 season, but is the first one of that group to return for a second campaign.
"So far we've only been able to have two practice days and then we went 100 percent virtual," said Richtsmeier. "But I think that since the kids know that there isn't a new coach this year, they can loosen up and have a little fun because they trust me–compared to starting over with a new coach and new way of doing things. This year has enough challenges with COVID and all the rule changes going with that. They don't need to have to adapt to a new coach as well."
Both Ankeny teams return some key bowlers from a year ago. The Ankeny boys' team posted a 6-5 record, while the girls' squad went 4-7.
The Hawks peaked at the end of the season, placing second in a district meet to qualify for state for the third time in school history. They went on to finish fifth in Class 3A with a score of 3,067.
It was the highest finish ever for the Ankeny boys' team. The Hawks placed seventh in 3A in 2015 and finished eighth in 2A in 2013.
"We have all the potential to reach any goal we set our minds to. We just have to work for it!" Richtsmeier said. "Last year the boys set the bar pretty high, so I set the bar even higher this year and told the kids I wanted to take both the boys' and girls' teams to state."
Senior Gage Payton is among the Hawks' returnees. He placed 15th in last year's state meet with a 438 total, which included a 258 in his second game.
Juniors Aiden Doruska and Blake Schumacher are also back. Doruska bowled a 511 series in a meet against Ottumwa at Champion Bowl.
There are 17 boys on the team, including senior Alex Gates. Gates also gained some varsity experience a year ago.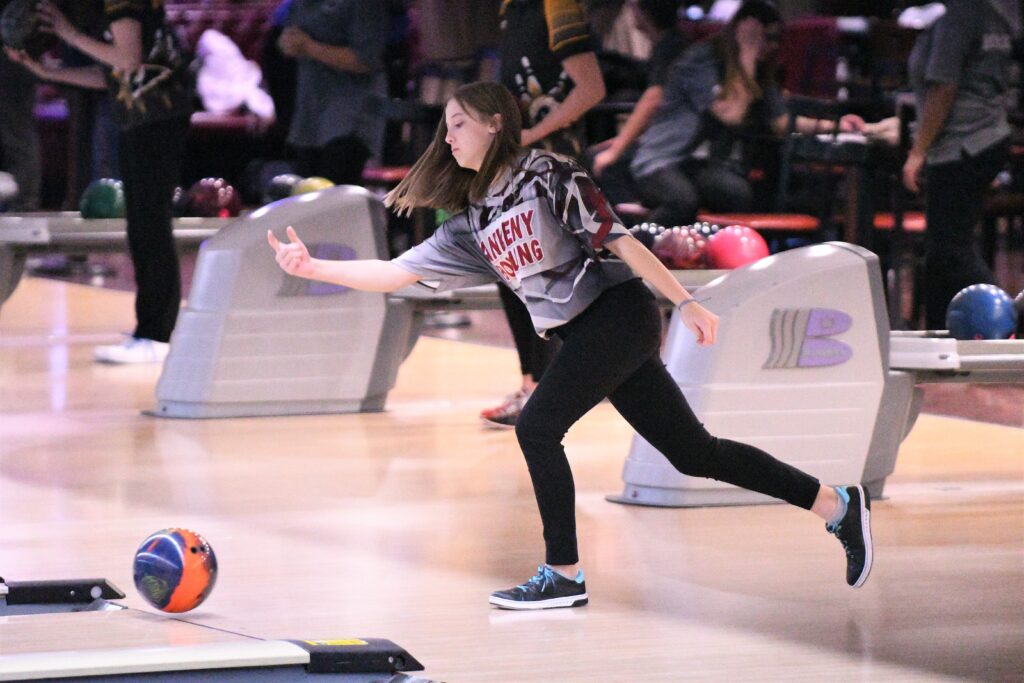 The girls' squad consists of 11 bowlers. Seniors Cynthia Angran, Emma Harris and Isabel Tetmeyer are all returning varsity regulars along with sophomore Alexa Bowers.
Tetmeyer has been the team's top bowler since her freshman season. She bowled a 389 total at last year's regional meet to lead the Hawkettes to a sixth-place finish.
Angran was the runner-up at the CIML Central Conference meet with a 357 total. She led Ankeny to a second-place finish.
The Hawkettes have never qualified for state as a team, but Richtsmeier is hoping to change that.
"We just have to take it one day at a time," he said. "I would rather set the bar high and work toward it and not reach it than set the bar low and always obtain it."