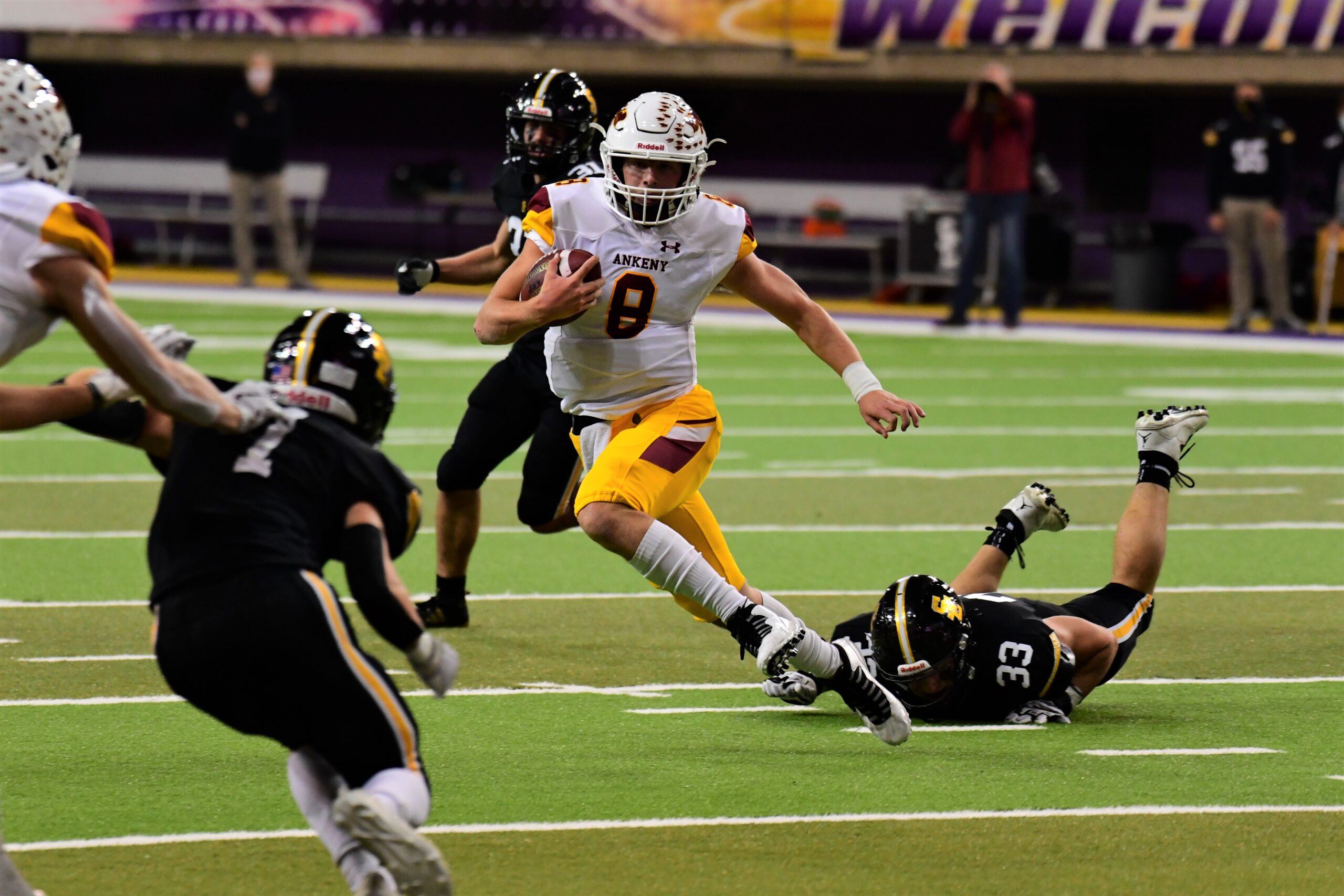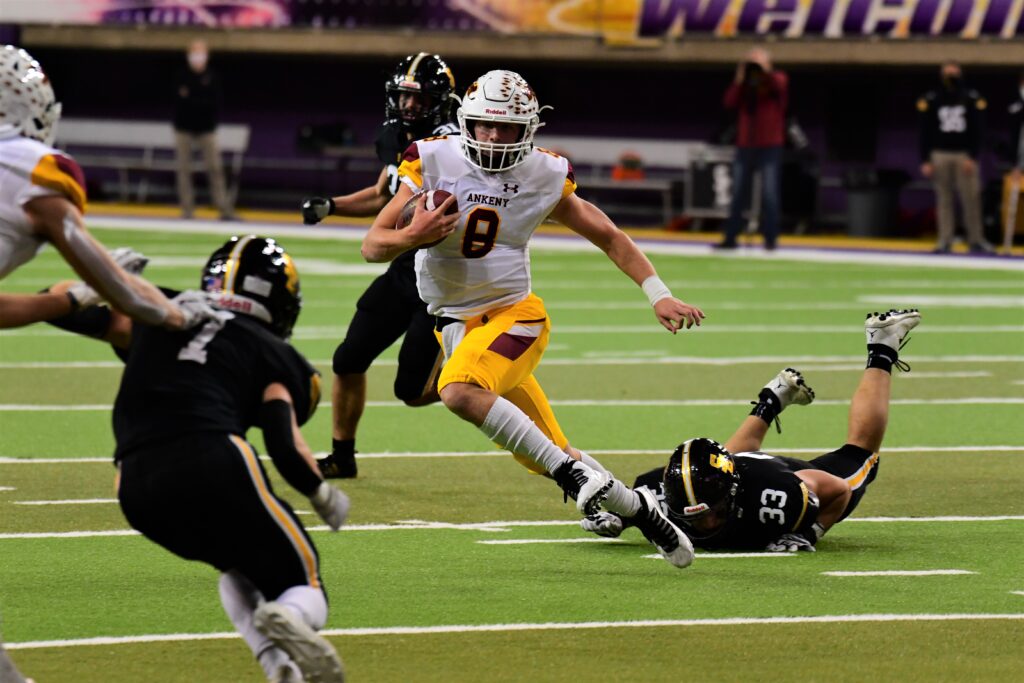 Ankeny quarterback Jase Bauer is no longer flying under the radar.
His performances throughout the Class 4A playoffs changed all that.
Bauer has been named the captain of the Class 4A all-state team by the Iowa Print Sports Writers Association, which selected the teams in conjunction with the Iowa Football Coaches Association. He was among 10 Ankeny players to be honored.
Bauer passed for 2,041 yards and 28 touchdowns while leading the Hawks to the Class 4A crown. The senior also rushed for 852 yards and 10 scores.
Bauer was joined on the first team by three of his Ankeny teammates. Senior receiver Brody Brecht, senior running back Arland Bruce IV and senior linebacker Brecken Manus were also first-team picks.
Brecht caught 42 passes for 599 yards and 12 touchdowns, while Bruce rushed for 660 yards and eight scores on 81 carries. Manus led the Hawks with 77.5 tackles.
Four Ankeny players were selected to the all-state second team. They are senior offensive lineman Justice Miller, junior defensive lineman Tamden Webb-Tate, senior defensive back Caleb Rathjen and junior defensive back Ryan Crandall.
Two other Hawks, junior defensive lineman Braden Simonsen and junior linebacker Jackson Penningroth, were named to the third team. They were joined on the squad by junior running back Trey Porter of Ankeny Centennial.