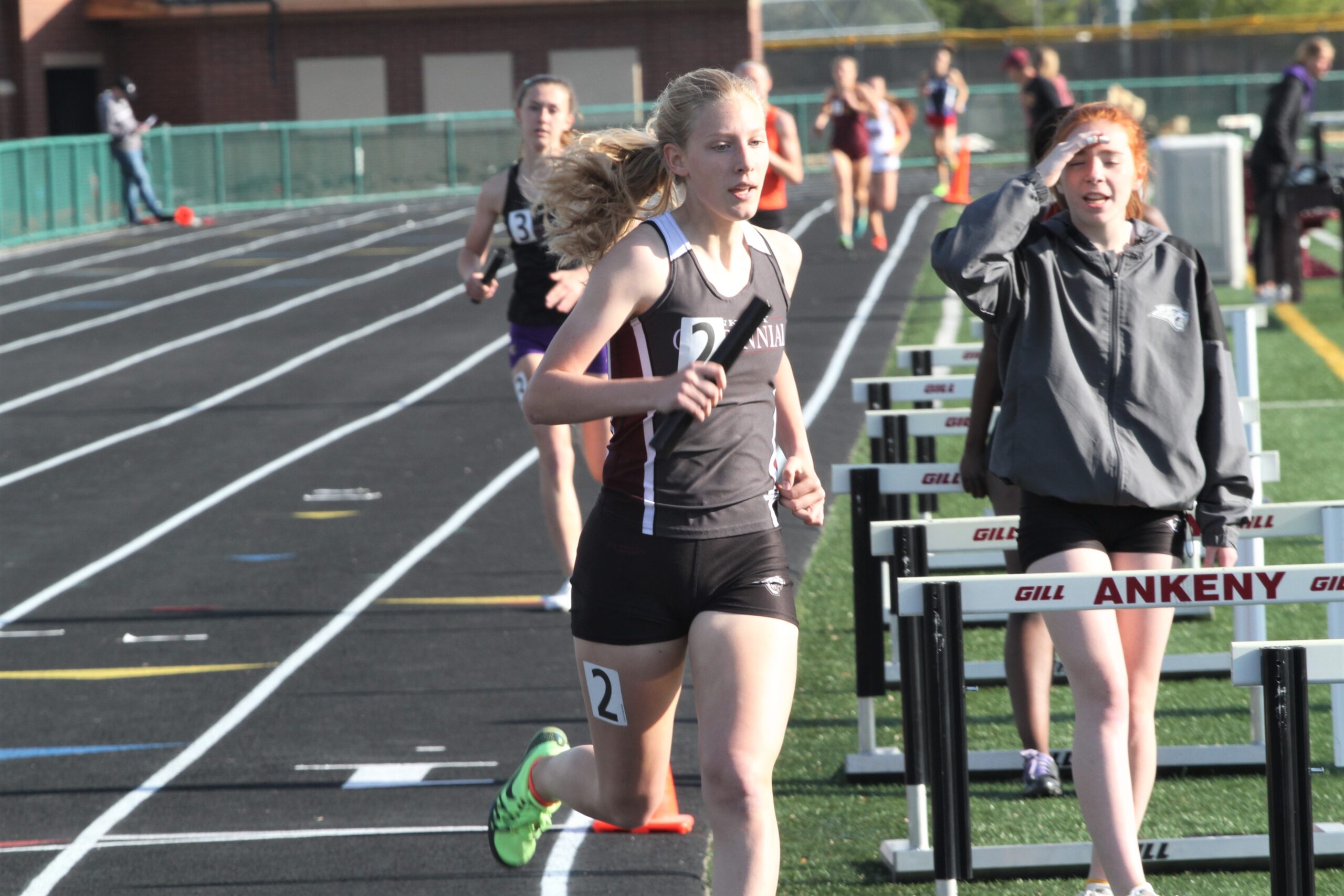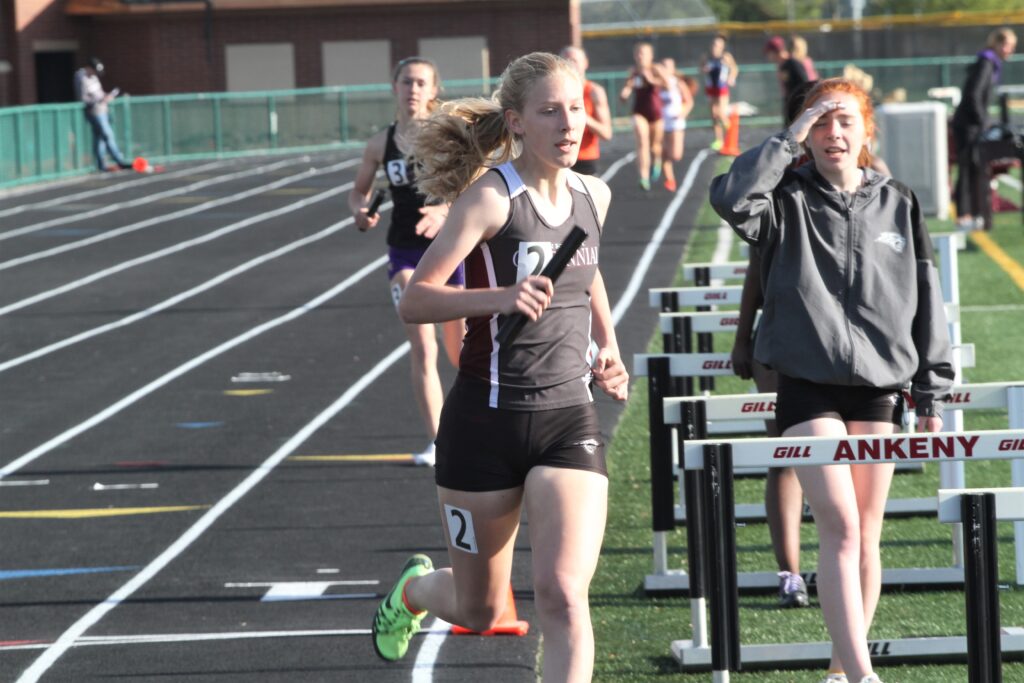 Kathryn Vortherms considers her teammates on the Ankeny Centennial girls' track squad part of her family.
She was hoping to find a similar environment on the collegiate level, and she found it in Iowa City.
Vortherms has committed to join the Iowa women's track and field program next year. She will be reunited with former Centennial teammates Emma Gordon and Katie Petersen, who are both current members of the Hawkeyes' squad.
"My Centennial team is like my family, and I want that to continue in college," Vortherms said. "When I talked to the Iowa girls they all told me about how close their group was and how they looked out for each other and how much (assistant) coach (Jason) Wakenight cared. They have a good environment and I really liked that. One of the other things I looked for was a church life on campus, and it turns out that a lot of the girls on the track team at Iowa go to church together, so I was really excited about that, too."
Vortherms is a four-time state placewinner. As a sophomore, she helped Centennial to a tie for 12th place in the Class 4A state meet, the school's highest finish ever.
Vortherms anchored the sixth-place distance medley relay and the fifth-place sprint medley relay that set a school record with a time of 1:49.46. Petersen also ran on both of those relays and is now a freshman hurdler for the Hawkeyes.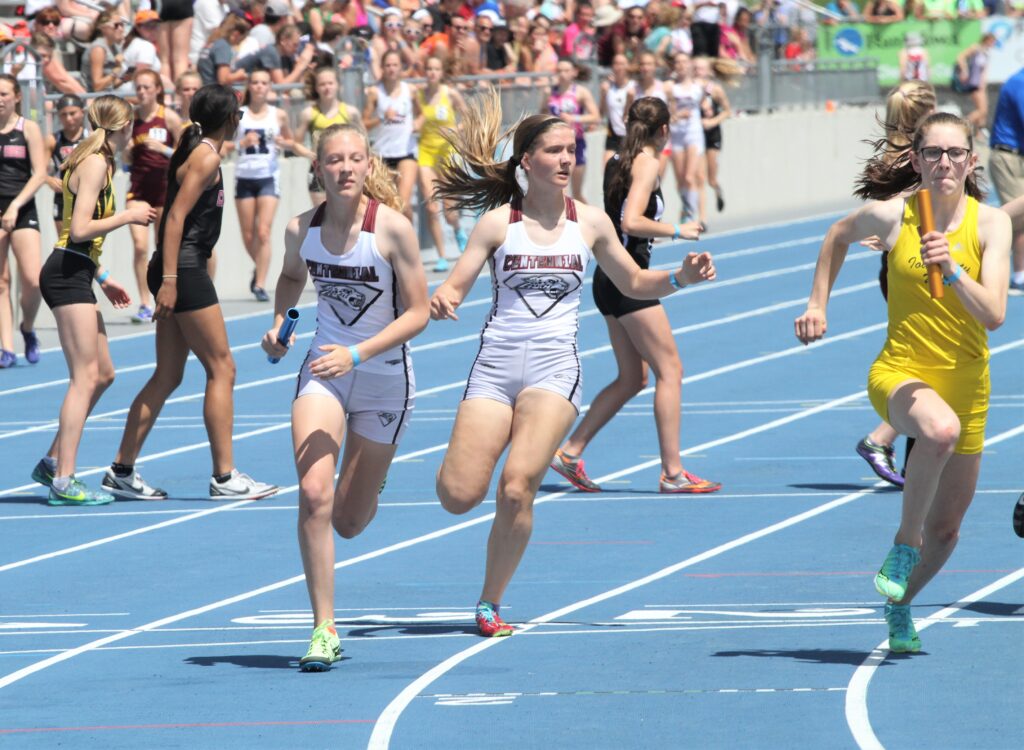 In 2018, Vortherms ran on the sixth-place distance medley relay and the seventh-place 4×800 relay that set a school record with a time of 9:38.64. Gordon also ran on both of those teams and is now a junior distance runner for the Hawkeyes.
Vortherms, whose junior season was cancelled due to COVID-19, is planning to focus on the 800 and 1,500 events in college.
"I'll probably do the 400 too, but not as much," she said. "I need to improve my times for the 400 before I can compete at the collegiate level."
Vortherms, who helped the Centennial girls' cross country team to a third-place finish in the Class 4A state meet last month, said she picked the Hawkeyes over Wisconsin-Milwaukee. She also considered St. Louis University and South Dakota.
"It got narrowed down to USD, UWM and Iowa pretty quickly, and then Iowa and UWM," Vortherms said. "The main thing I looked for was a good biomedical engineering program, because that's the major I want to study. Another one of the things I was huge on was a track team that would push me to get better. I could probably have gone to a lot of schools where I would already be one of the faster people there, but I wanted a program that was going to challenge me and make me better. That's one of the things about running that I love, the improvement and pushing myself, so I looked for a program that could do that for me. I also looked for a team that is really close and is basically a family."
Former NCAA champion Joey Woody is the director of Iowa's track and field programs. Wakenight's primary responsibilities include the women's long sprints and middle distances.
"I was able to talk to the girls, and it's clear that they are really close," Vortherms said. "The middle distance group is smaller and they're basically like family, which I really liked. Coach Wakenight is also amazing! When I talked to the girls they said that he is the most supportive coach they've ever had and he really cares about his girls. That was really clear when I talked to him, too. He asked me what my goals are and we talked about how I can reach them. He gave me some big goals for this track season, but he has complete faith that I can reach them, which is really cool."