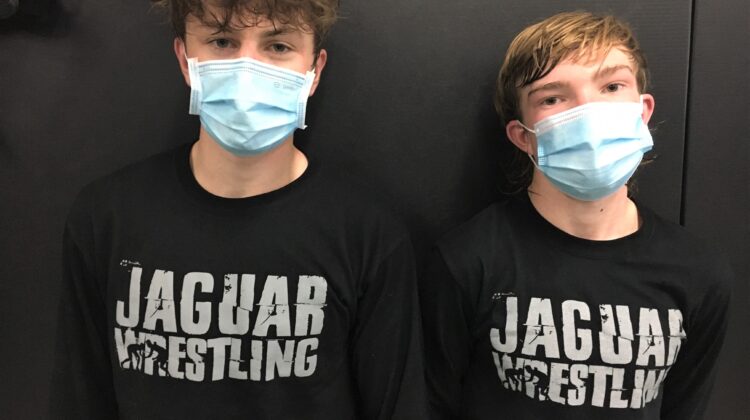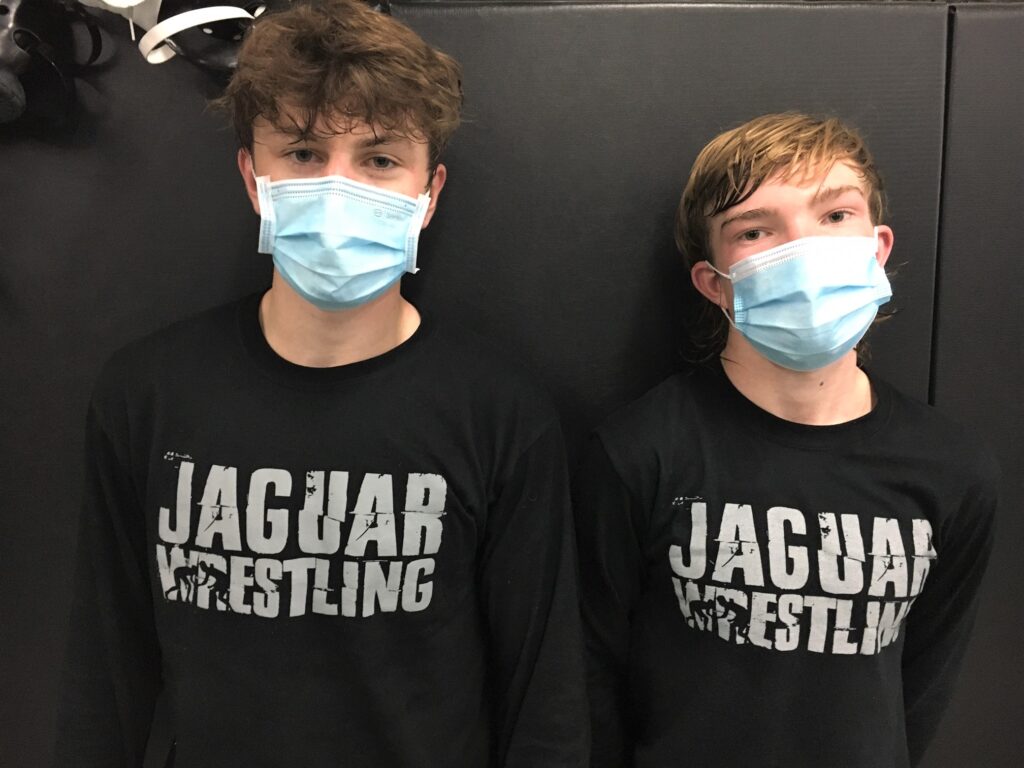 Jay Groth isn't worried about whether his Ankeny Centennial wrestlers will be in shape once the Ankeny school district returns to in-person classes.
"I've told them, 'When we get back–whenever that is–we're going to be ready to compete,'" Groth said. "And we'll know if you haven't been doing what you need to do to be able to compete, because you'll run out of gas in the first minute. We're really pushing them to hold each other accountable, especially with the cardio part."
The Jaguars held one week of practices before the school district switched to virtual classes on Monday. Groth is hoping to get his team back onto the mat on Dec. 7.
Centennial placed 19th in last year's Class 3A state tournament with 30 points after finishing fourth in 2019. Two state qualifiers are back from that team.
"I like what I've seen," Groth said on the team's media day on Nov. 21. "We're split into two groups–our varsity and top-level JV kids in the morning and then the less experienced kids in the afternoons. It's been going well. We're getting after it. The less experienced kids are scrappy, and they're wanting to learn. The coaches are doing a good job. This (veteran) group we've got to sort out a few things at the upper weights, but I've been pleased with the work they're doing knowing that we (were going to shut) down Monday.
"We are doing required virtual lifting three days a week and cardio two days a week. They know they've got expectations and I have all the faith that they'll do what they need to do to stay fit and be ready," he added.
Centennial posted a 17-5 dual record last season. The Jaguars placed second in the CIML Invitational, their highest finish ever.
Cael Wiener at 106, Jackson Helmkamp at 126 and Carter Cahill at 160 each contributed third-place finishes. Jackie Wells took fourth at 220.
Those four wrestlers are all back this season.
"Our whole team is working hard," Wiener said. "We're definitely going to be ready for this season."
Helmkamp, a junior, went on to place eighth in Class 3A. He posted a 32-14 record.
"I just want to go as far as I can, not come up short again," Helmkamp said. "Everyone's working hard, trying to get better and get ready for the season."
Wiener, a sophomore, was also a state qualifier. He finished with a 24-16 mark.
Wells, a senior, posted a 29-10 record. Cahill, a junior, went 30-11.
"The past two years I've missed going to state by a match, so I definitely want to make a run at state and place in the top five, for sure," Cahill said.
Seniors Kyle Janssen and Owen Vernon are among the team's other returnees. Janssen went 19-14 at 113 last season, while Vernon went 2-6 at 152.
"We're working hard on being hammers on top and looking for falls," Groth said. "For us to win dual meets and to continue to advance, we've got to be pinners. We're spending a lot of time on breaking down, working our turns and getting those pins. That's going to be big for us."
Freshman Lucas Bruhl could become a consistent hammer for the Jaguars. He joins the varsity lineup with a lot of tournament experience.
"It's going to be tough, but I'm going to have a lot of fun wrestling with these guys," said Bruhl, who will likely compete at 113. "I've been here before. I know them all, and they know me. They're going to push me, and we're going to get better."
Groth said he's anxious to see what Bruhl can do.
"Lucas is one of the top three freshmen coming in in the state of Iowa, and we've got some other kids who have seen some varsity action but now will probably move into a full-time role," he said. "We've got to sort some things out because we have a little bit of a logjam at 132, 138 and 145. We've got some real talented kids, and we just need to figure out where to put everybody."
Cahill said the Jaguars are also looking to qualify for state as a team. After finishing third in the state duals tournament in 2019, Centennial lost in a regional final to Valley on a criteria decision last season.
"We just missed state by a little bit, so we want to make state and make a run there," Cahill said. "I feel like our guys are pretty accountable, so we'll work out by ourselves for these two weeks and we'll be ready to go."