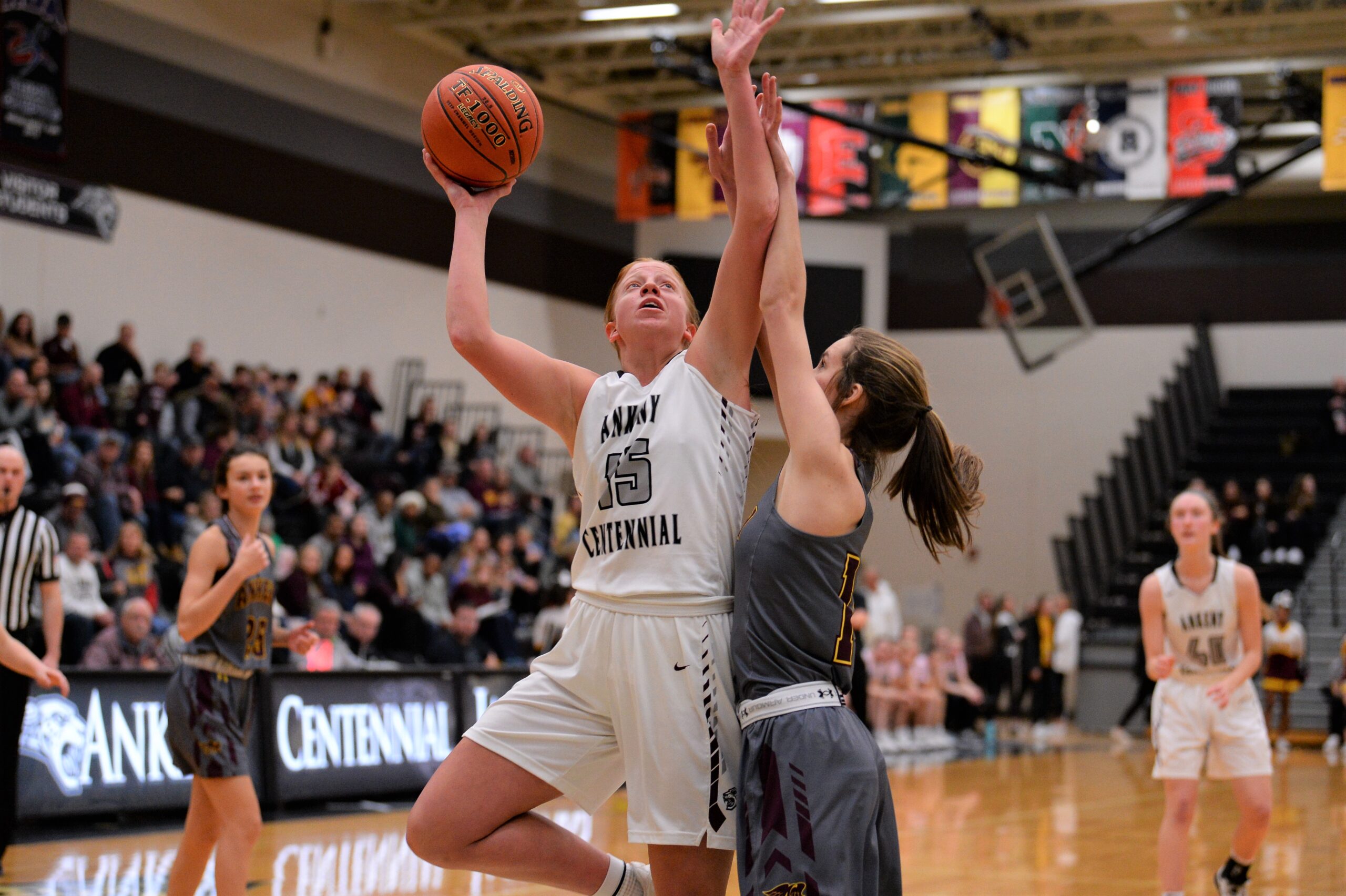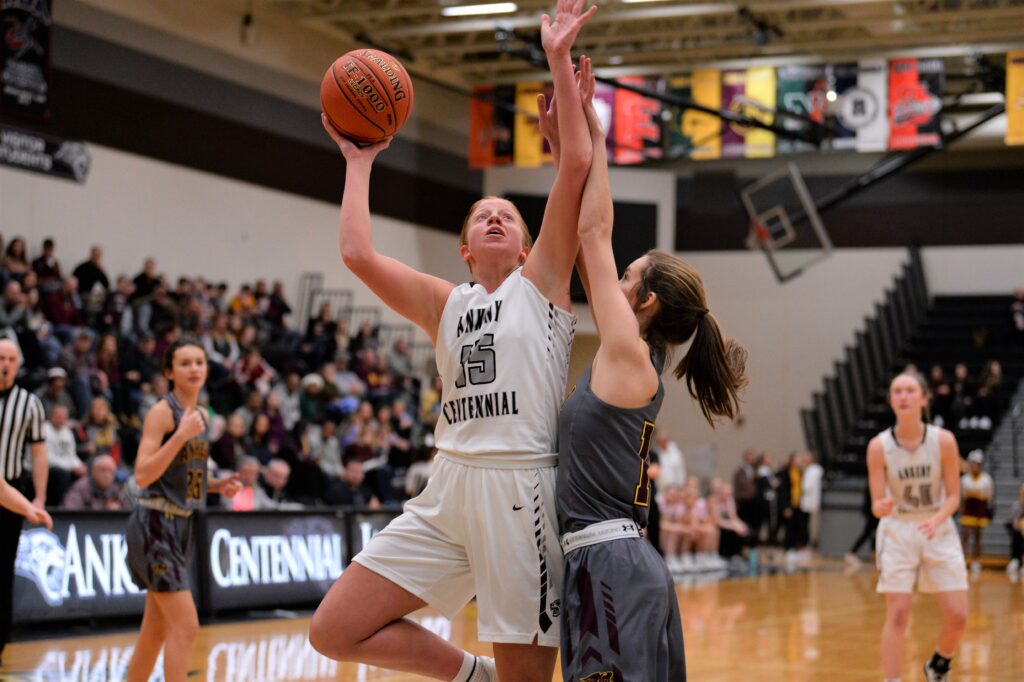 All the ingredients for a winning basketball team appear to be on the Ankeny Centennial girls' roster.
Head coach Scott DeJong just has to put all the pieces together.
"We made a lot of progress since the first day of practice," said DeJong, whose team is seventh in the Class 5A preseason rankings. "There is much more team building to do with the loss of the summer and having a much harder time getting the team together. We have so many new parts, so with each practice we build more chemistry and cohesion. It was exciting the see the progress we made the week before Thanksgiving. Players were settling into roles and becoming more comfortable with the offense and defense."
The Jaguars are currently unable to practice while the Ankeny school district has moved to virtual classes. The season could resume on Dec. 7 if the Ankeny School Board switches to in-person classes or a hybrid model.
Centennial returns two starters from last year's team that posted a 13-10 record. They are senior forward Jackie Pippett and junior guard Cleao Murray, who both received all-conference honorable mention a year ago.
Pippett averaged 8.4 points and 4.6 rebounds. She connected on 58.5 percent of her shots from the field.
Murray averaged 9.5 points and 3.8 rebounds while leading the Jaguars with 72 assists and 38 steals. She made 25 3-point goals.
However, Murray is still recovering from knee surgery last summer. She tore her left ACL and part of her meniscus while practicing with the All Iowa Attack in Ames on May 11.
"I'm hoping to be back in January so I can be there for the second half of the season," Murray said at the time.
DeJong said he won't rush Murray back onto the court.
"Cleao has done everything possible to get back to 100 percent, so we take it day by day," he said. "It would be great to have her back (in January), but we need to see how it plays out. We want to make sure she's close to 100 percent ready and not do anything to jeopardize her in the long term."
Several other returnees could help pick up the slack until Murray rejoins the lineup. Seniors Bella Robben and Lizzie Strom are also back along with juniors Olivia Anderson and Elle Street and sophomores Makenna Clark and Averi Porter.
Robben, a forward, started eight times and played in all 23 games. She averaged 3.7 points and 4.9 rebounds.
Strom, a forward, averaged 3.4 points and 3.5 rebounds. Street, a guard, averaged 2.2 points.
The Jaguars have also been strengthened by the addition of some talented newcomers, led by senior guard Maggie Phipps. The all-stater has transferred to Centennial after leading North Polk to a 21-6 record and a runner-up finish in the Class 3A state tournament last season.
Phipps averaged 16.1 points and 4.4 rebounds while shooting 36.6 percent from 3-point range (67-of-183). The Drake recruit has been named to The Des Moines Register's Iowa Eight–a list of the state's top eight players.
"We certainly have a much different look than last year as far as personnel goes because of graduation and injuries, and Maggie is part of that," DeJong said. "Maggie brings a lot to the table, is an extremely hard worker and it really seems as if she's been part of the program for a long time. The team has really rallied around each other knowing we have a chance to have a really exciting season."
Sophomore guard Nyla Seay and freshman guard Aliyah Al-Hameed could also make an impact. They have both been promoted to the varsity.
"We have many kids on the team that have high upsides but lack experience," DeJong said. "It's been a tough year to build that experience and cohesion needed to be successful in our league, but they have all made great strides and we are excited to see them on the court."
It could take awhile for the Jaguars to mesh as a unit, depending on Murray's recovery and the COVID-19 outlook.
"Practice and team building are really big in our program," DeJong said. "Being on the sidelines obviously hurts that, but most of the teams are in the same boat. Successfully managing the changing environment of today, staying vigilant and ready to adapt is going to be most important, along with the discipline to follow all the mitigation strategies to stay healthy.
"At the end of the day, our team just wants a chance to play and will be super excited to get back on the court!" he added.