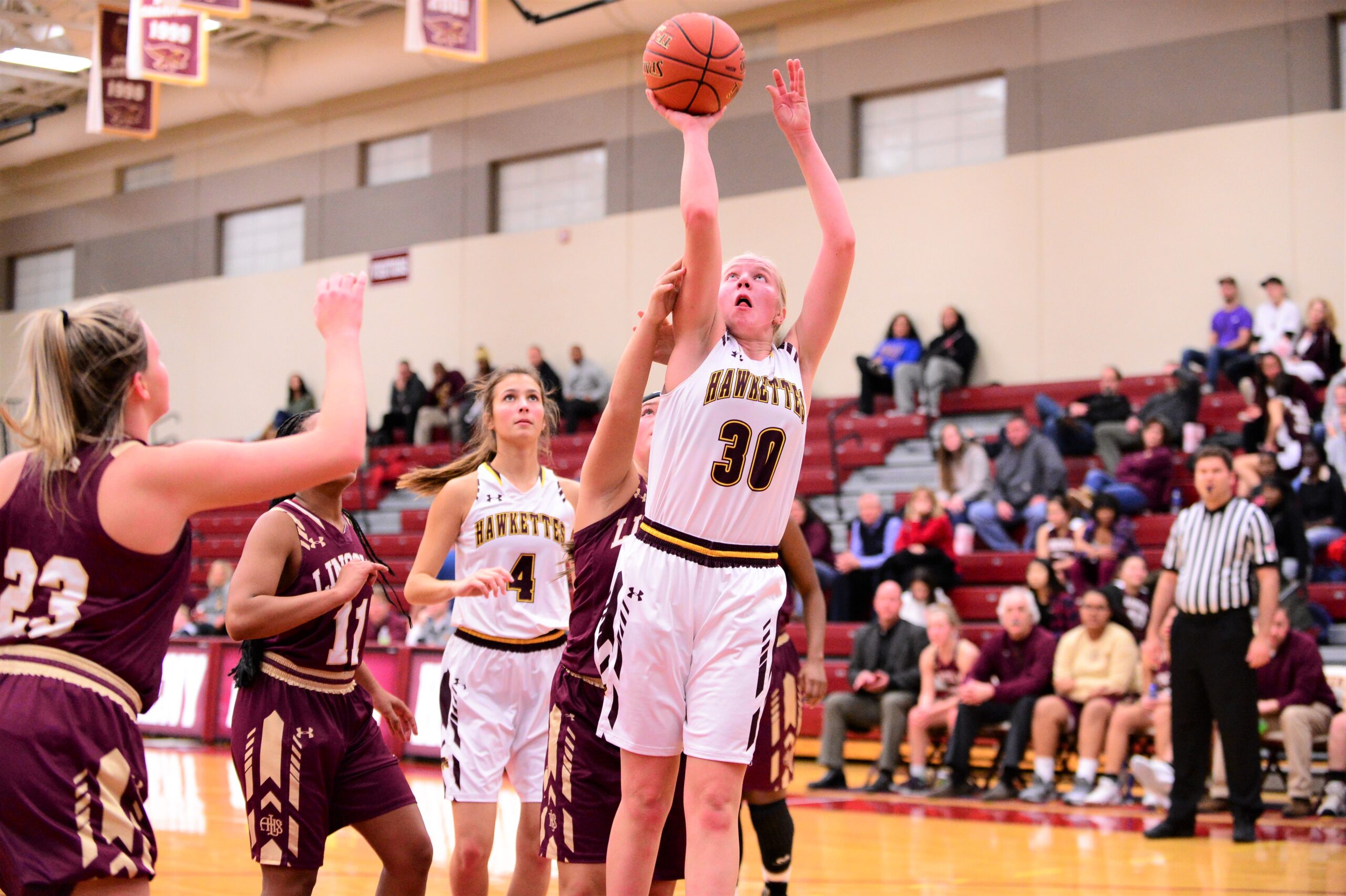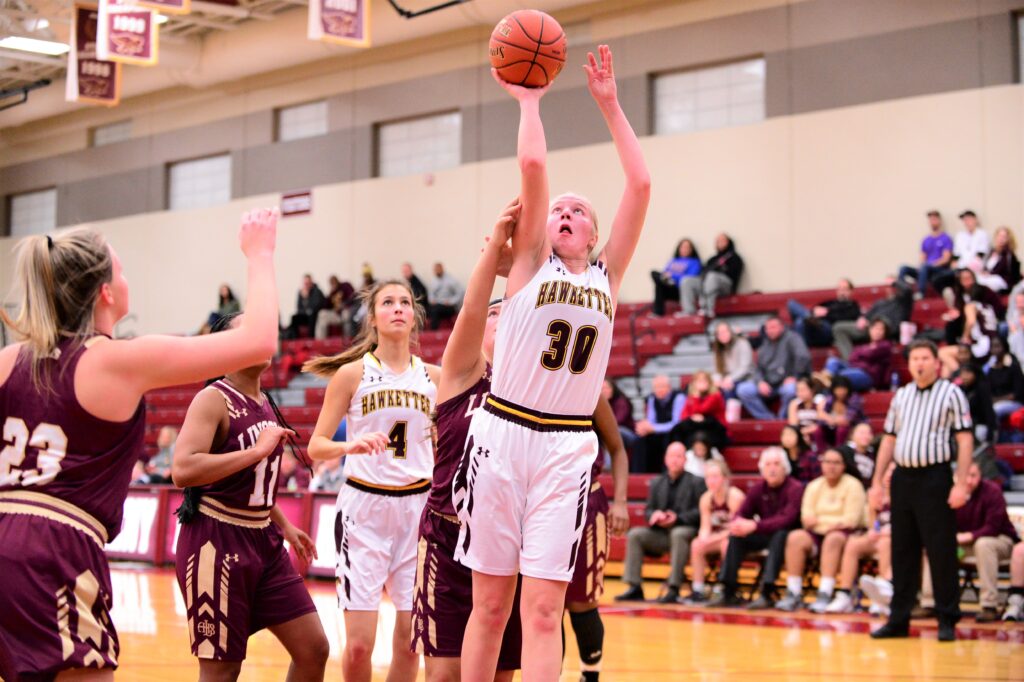 Ankeny senior Abby Johnson has been waiting nearly two years to get back on the basketball court.
Now, she'll have to wait a little longer.
Johnson, who missed her entire junior season due to a knee injury, is now fully healthy. But she and her teammates are currently unable to practice while the Ankeny school district has moved to virtual classes.
"One of our daily practice quotes during week one was: 'Control what you can control,'" said Ankeny coach Dru McAnelly. "When we get back on the floor we will strictly focus on us and let the chips fall where they may with COVID-19 because at the end of the day we can't control that. We can control our effort, attitude and work ethic!"
The return of Johnson, along with three starters from last year's team, gives McAnelly plenty of reasons for optimism. The Hawkettes posted a 10-13 record last year, but were hit hard by injuries.
"I almost don't even want to say this, but we are healthy right now," McAnelly said. "The last two years have been tough, but it also helped more girls get experience that could be really helpful for us this year."
Johnson, a wing player, received all-conference honorable mention as a sophomore, when she averaged 10.8 points and 3.3 rebounds per game. She made 15-of-36 attempts from 3-point range, shooting 41.7 percent from behind the arc.
Johnson, who helped the Hawkettes to a 9-12 record that season, has verbally committed to play for Northern State.
"Abby looks really good right now," McAnelly said. "She has worked extremely hard to get back to her old self. She is more than ready to have a huge role for us and no doubt in my mind she will be a great leader for us."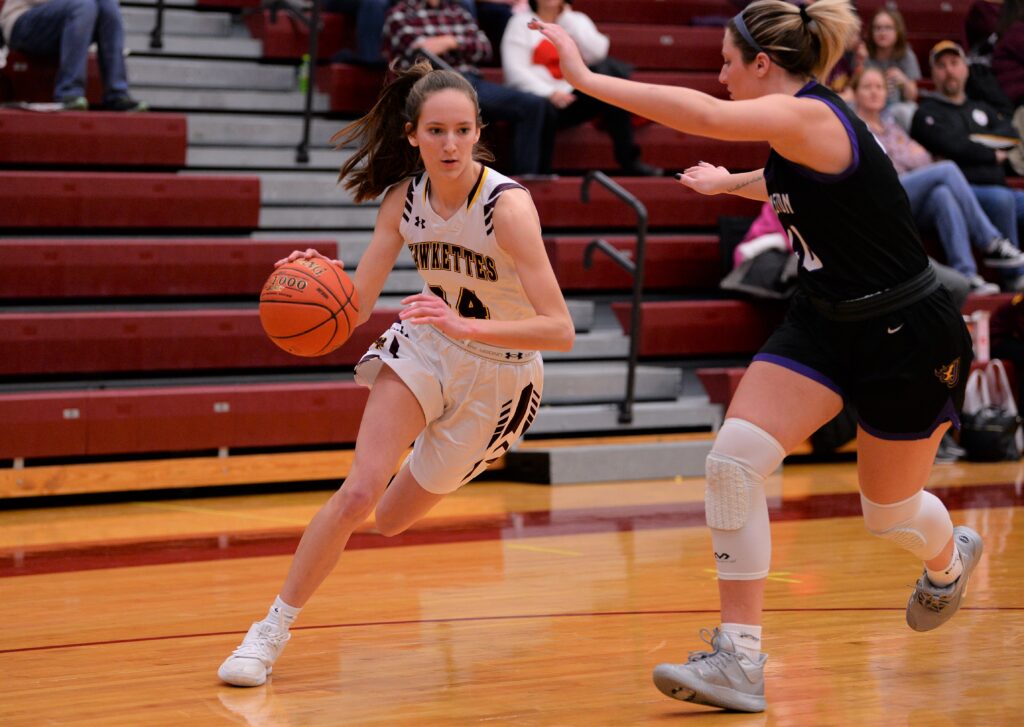 McAnelly will also count heavily on the returning trio of senior forward Calyssa Wright, senior guard Ellie Maschoff and sophomore guard Jenna Pitz. Pitz and Wright started all 23 games last year, while Maschoff started all but one game.
Maschoff averaged 5.5 points and 3.3 rebounds. She earned all-conference honorable mention for the second straight year.
Wright averaged 6.5 points and 5.0 rebounds. She also received all-conference honorable mention along with Pitz.
Pitz averaged 8.0 points and 3.1 rebounds while making 22 3-pointers. She led the team with 87 assists and also had 35 steals.
Senior guard Rachael Christmann is another key returnee. She averaged 3.7 points in 19 games a year ago, when she shot 43.5 percent from 3-point range (20-of-46).
"The practices were going extremely well before we shut down," McAnelly said. "In fact, we had some of the best early-in-the-year practices I have seen in my five years as head coach at AHS. The girls were on a very high level with effort and energy!"
According to McAnelly, the keys to a successful season are pretty simple.
"We need to continue with our really positive and hard-working approach we had the first two weeks," he said. "We also need to really defend and push the ball in transition."