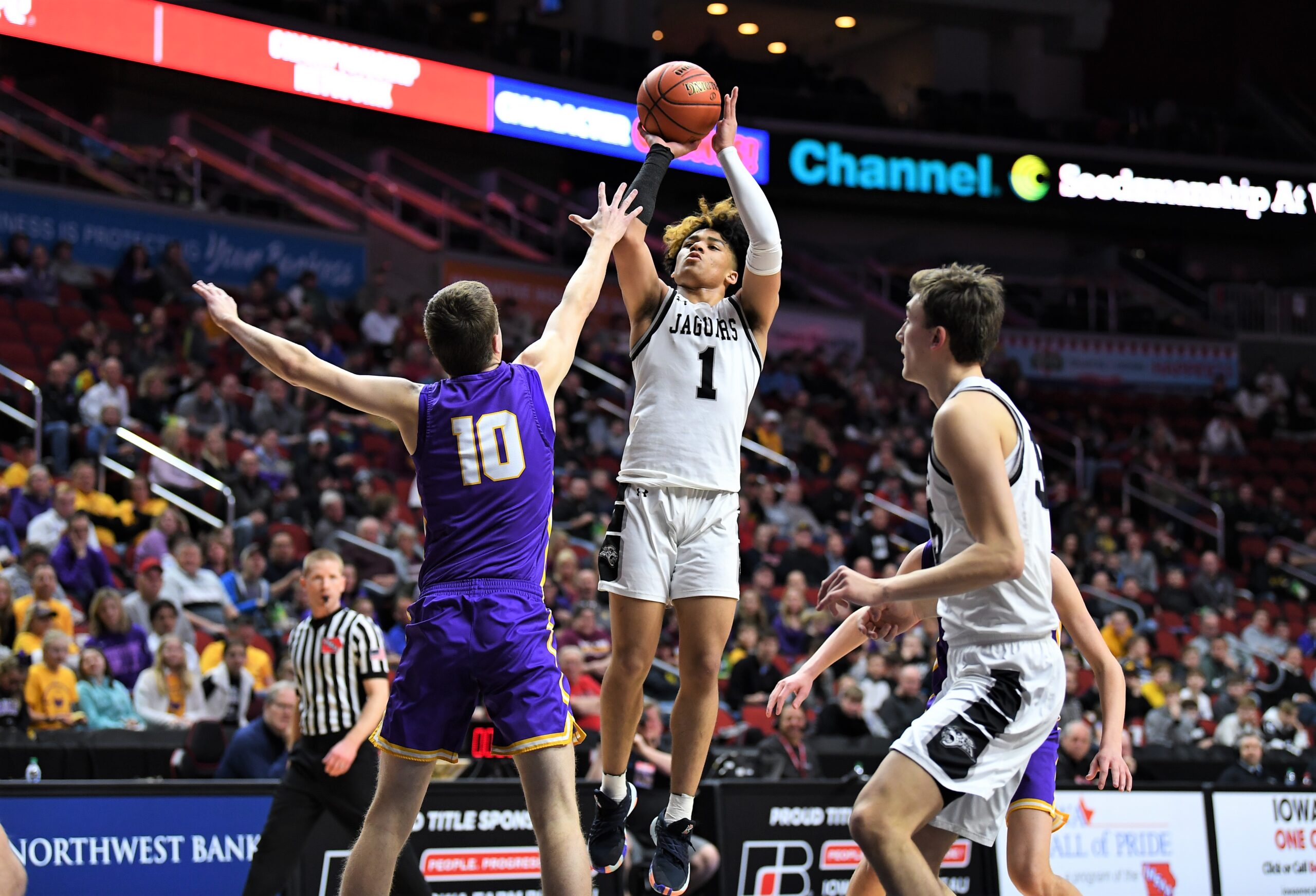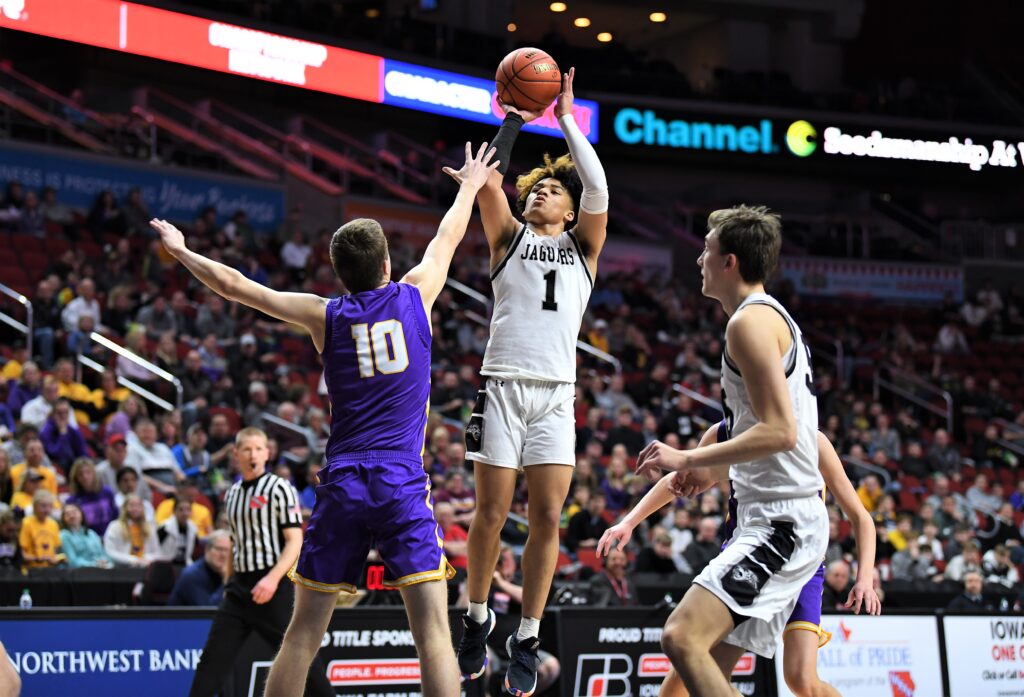 Following the most successful season in school history, the Ankeny Centennial boys' basketball team faces a major rebuilding task.
The Jaguars return only two starters from a team that posted a 24-3 record and placed fourth in the Class 4A state tournament.
"Our kids understand we will have to be a hard-nosed team with great chemistry that plays hard and pays attention to detail," said Centennial coach Bob Fontana. "We need to understand it is a process and you must take one day at a time and one game at a time, and work for continuous improvement every day. Our current seniors had great mentors on last year's team. But, now it's time for them to 'Paint Their Own Picture.'"
Centennial will rebuild around the senior duo of Jaron Crews and Colin McAleer. They helped the Jaguars to the CIML Central Conference title last year–their first league crown since 2015.
Crews, a point guard, averaged 13.4 points per game in his first year in the program after transferring from Ankeny. He led the team with 55 3-point goals and 122 assists.
Crews was a second-team all-state selection by the Iowa Print Sports Writers Association. He was also a unanimous pick to the Central Conference first team.
Last year, Crews was part of a lineup that also included all-state post players Cody McCullough and Micah Johnson. But those two players have now graduated, which means Crews might have to become even more of a scorer than a distributor this season.
"Jaron is a great kid to coach, and the two of us have a great relationship," Fontana said. "We have had many conversations, and he knows he can contribute in many ways. He has bought in to anything we have done, and he is accepting of any role we need him in. He wants to do whatever it takes for us to be successful. As I told him, 'Go out and be the best version of yourself.'"
McAleer, a wing player, will also be expected to play a larger role. He earned all-conference honorable mention as a junior, when he averaged 7.3 points and shot 37.5 percent from 3-point range (48-of-128).
McAleer has committed to play for Midland University.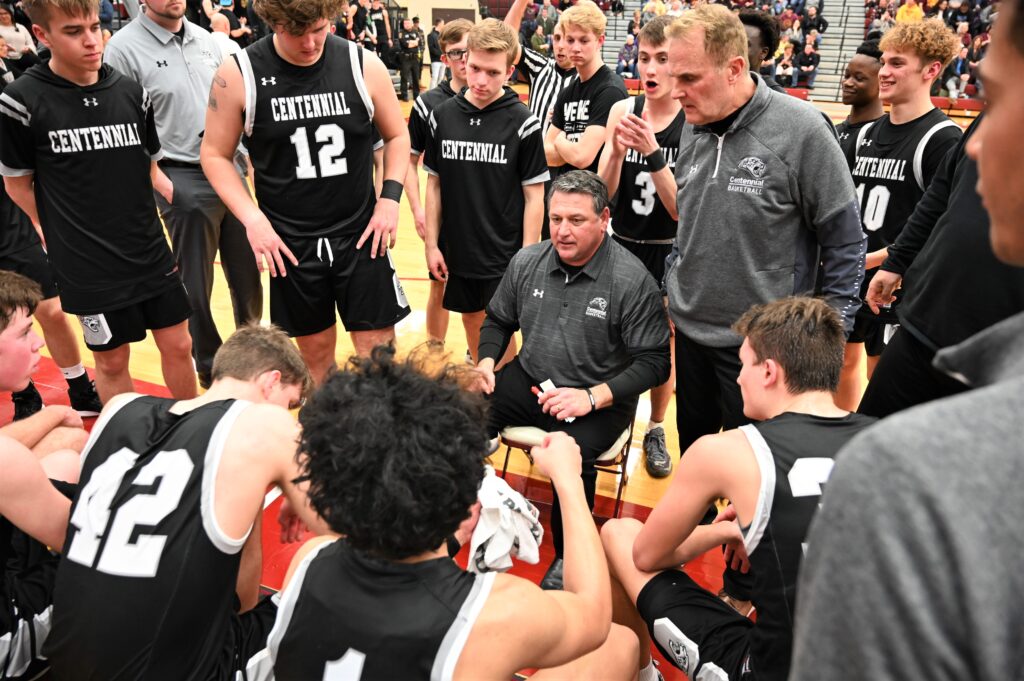 "Colin knows we expect more from him this season in terms of overall play," Fontana said. "We will expect more from him on the defensive end and in the rebounding department to begin with."
Senior guard D'Eric Smith is the team's only other returning varsity regular. He played in 15 games a year ago and averaged 1.9 points.
"We must be solid on the defensive end and rebound along with taking care of the ball and being efficient on offense," Fontana said. "The free-throw line and the special situations will be crucial for us. We will be mostly guards, so we must play to our strengths and be the best version of ourselves."
The Jaguars held only six practices before the season was suspended last week when the Ankeny school district moved to virtual classes. Still, Fontana was happy with what his team was able to accomplish.
"Our guys worked hard, and we installed what we could," he said. "We tried to find out who would be our most competitive, hard-working guys. We also were looking for the personnel groups that had the best chemistry. That isn't always easy when you only have a week to practice, but at least we got an idea. Our biggest emphasis was on understanding the culture and the work habits we expect from our players."
Fontana is excited about some of the young talent in his program. Sophomore Mason Gorsh was listed as one of the state's top 21 prospects in the Class of 2023 by The Des Moines Register.
"Mason is a point guard and will start out on our sophomore team," Fontana said. "With having an all-state point guard in Crews and point guards in Caden Kelling and D'Eric on the varsity, it would be best for the development of (Gorsh) to practice with us and still have him play for the sophomores. If we think he is ready later, we will have had the opportunity to look at him.
"We have some other young talent we are excited about in our sophomore and freshman classes. We will probably have a freshman on the varsity and another two or three freshmen on the sophomore team," he added.
Overall, there are 10-12 players battling for playing time.
"I just hope we can get back to the court soon," Fontana said. "Kids need extracurricular activities, but we also understand the need to be vigilant and to stay healthy."