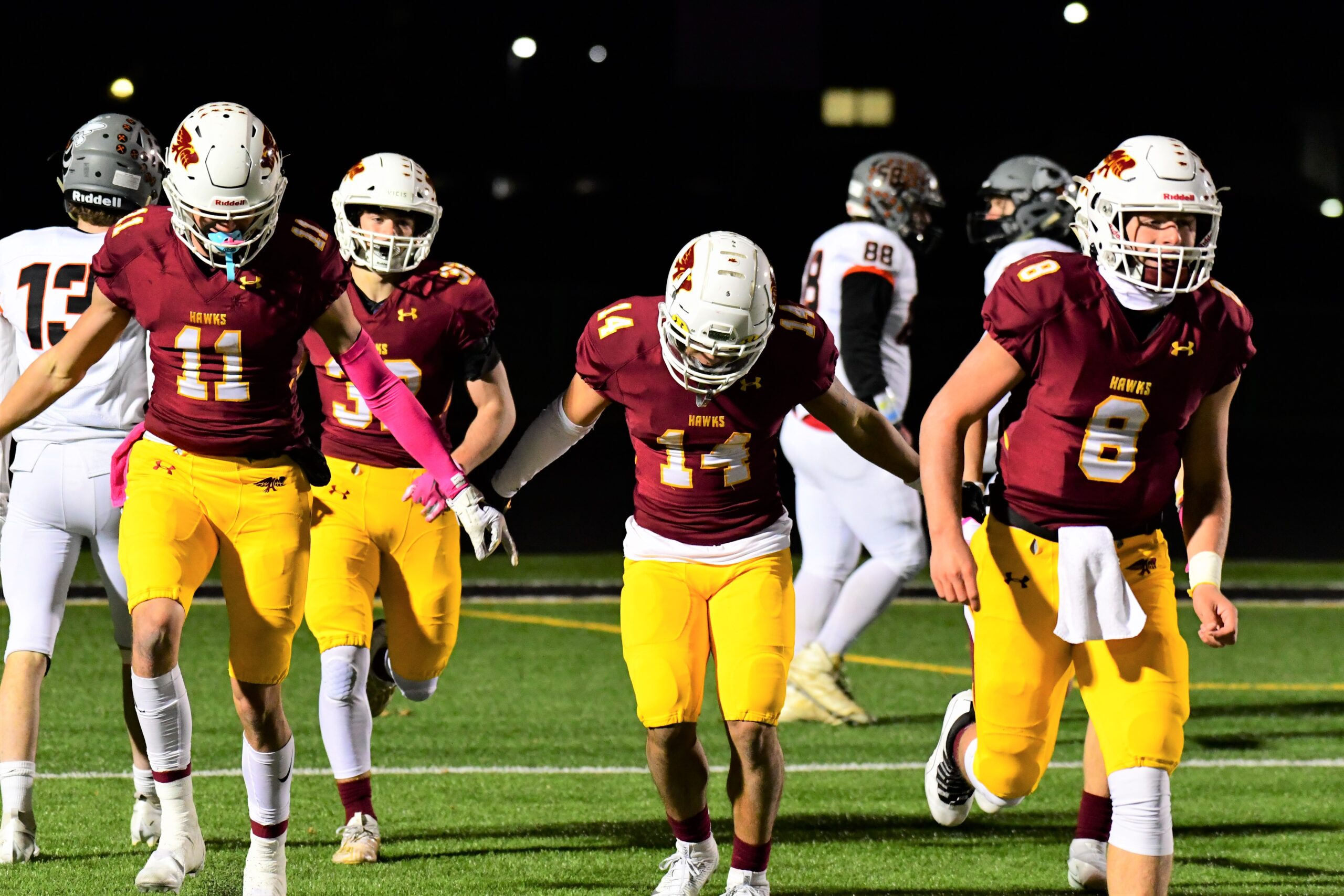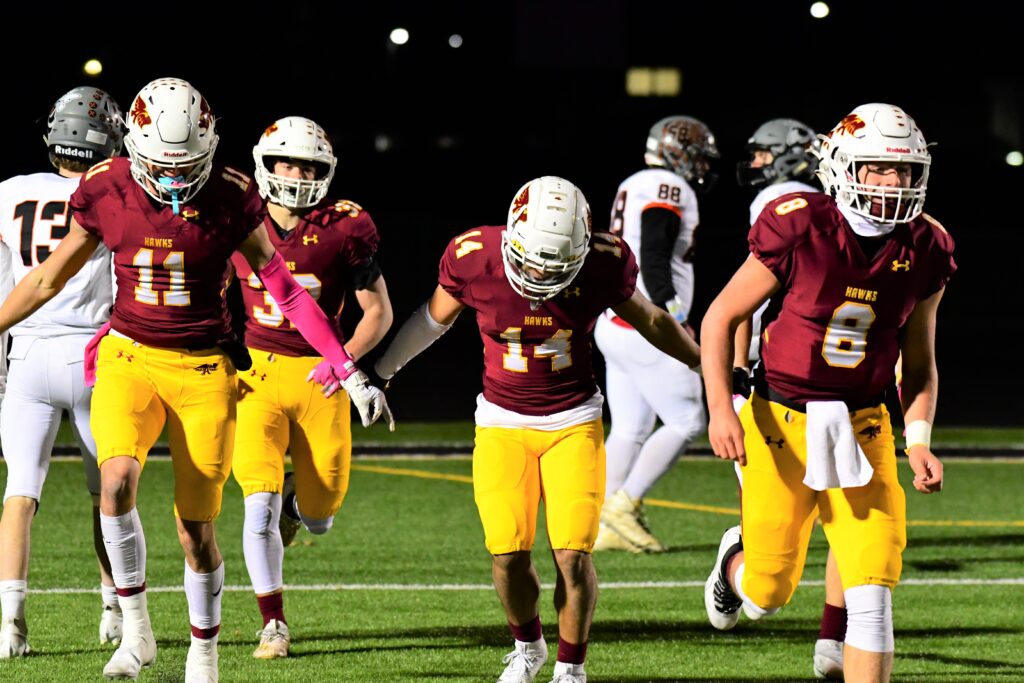 Four of the state's top 24 football players–according to The Des Moines Register–played for Class 4A state champion Ankeny.
A quartet of seniors–quarterback Jase Bauer, running back Arland Bruce IV, receiver Brody Brecht and linebacker Brecken Manus–has been named to the Register's all-Iowa elite team. They led the Hawks to an 11-1 record, capped off by a 42-14 victory over Southeast Polk in the Class 4A title game.
Brecht was a repeat elite selection. He caught 42 passes for 599 yards and 12 touchdowns.
Bauer is a two-time all-Iowa selection and a first-time elite pick. He was the Class 4A leader in passing touchdowns (28), total touchdowns (38), passing yards (2,041) and total yards (2,893).
Bruce racked up 1,111 total yards of offense and 13 touchdowns in just seven games after becoming eligible midway through the season. He is headed to Iowa along with Brecht.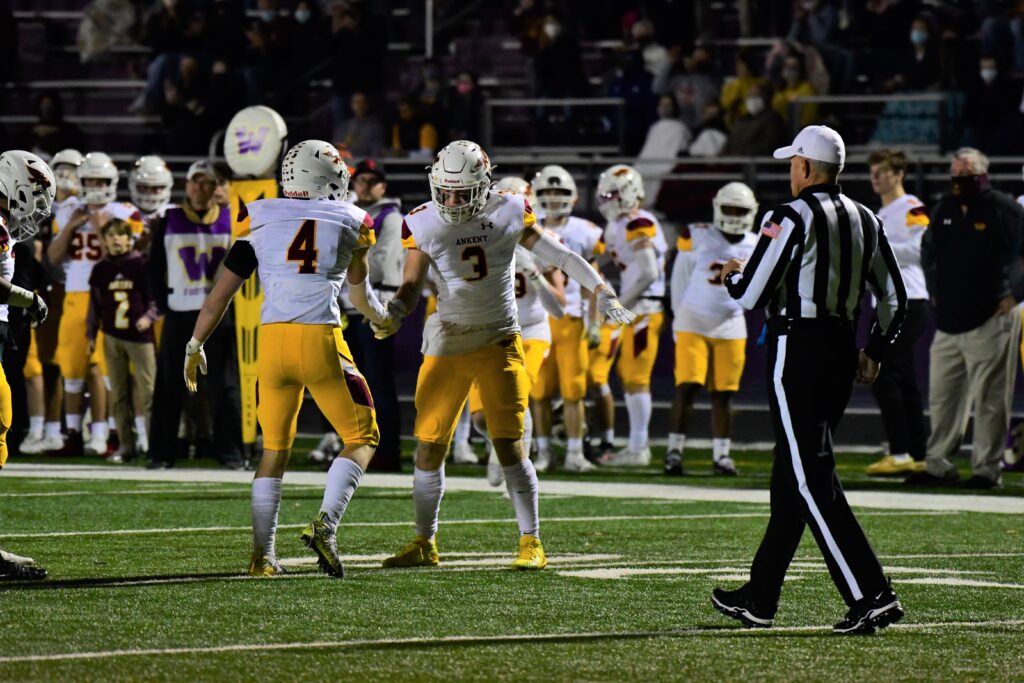 Manus led the Hawks with 77.5 tackles. He also had two fumble recoveries and an interception return for a touchdown.
Another Ankeny senior, linebacker Brice Peterson, received all-state honorable mention. He was also a key part of a defensive unit that allowed just 10.8 points per game.