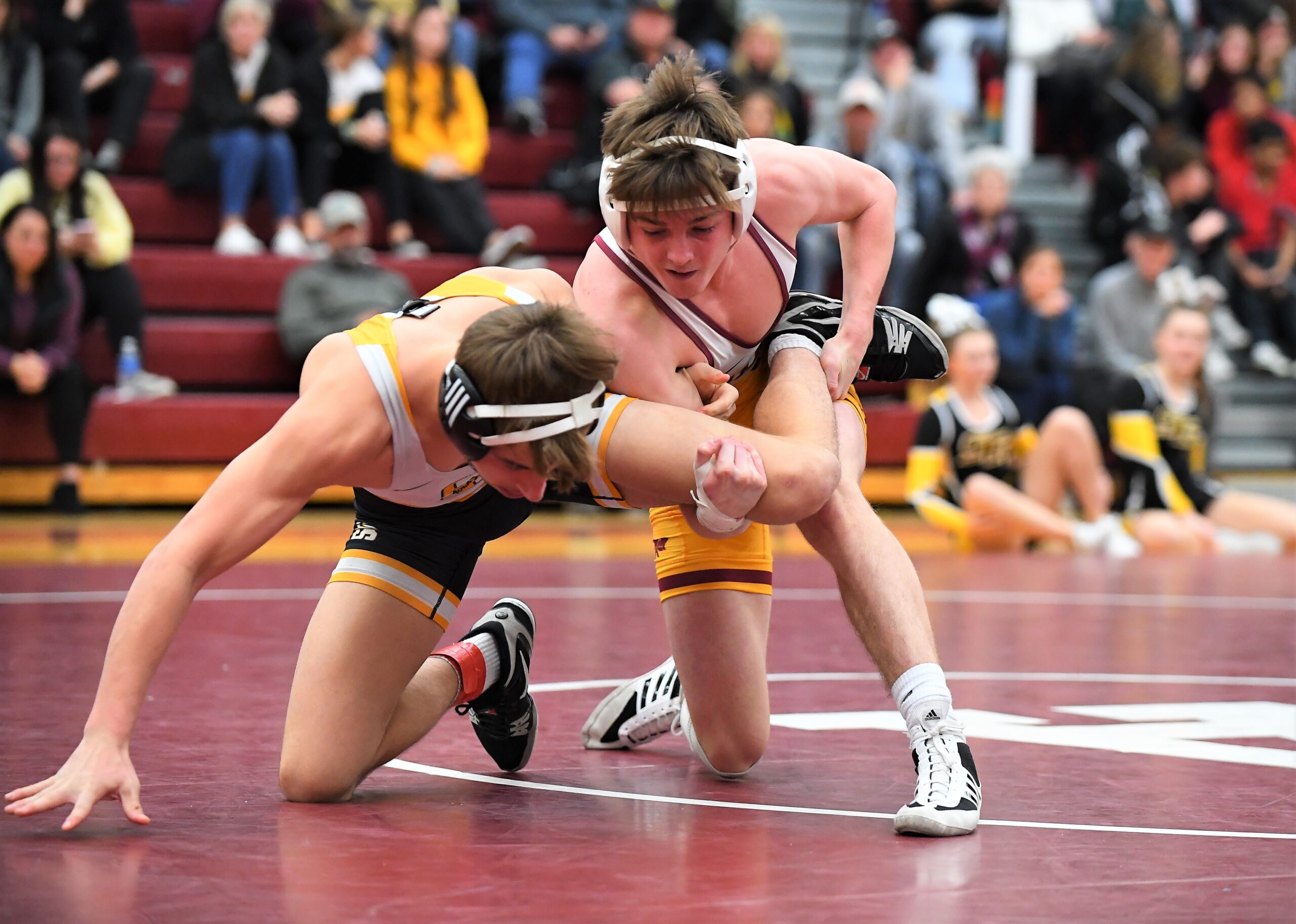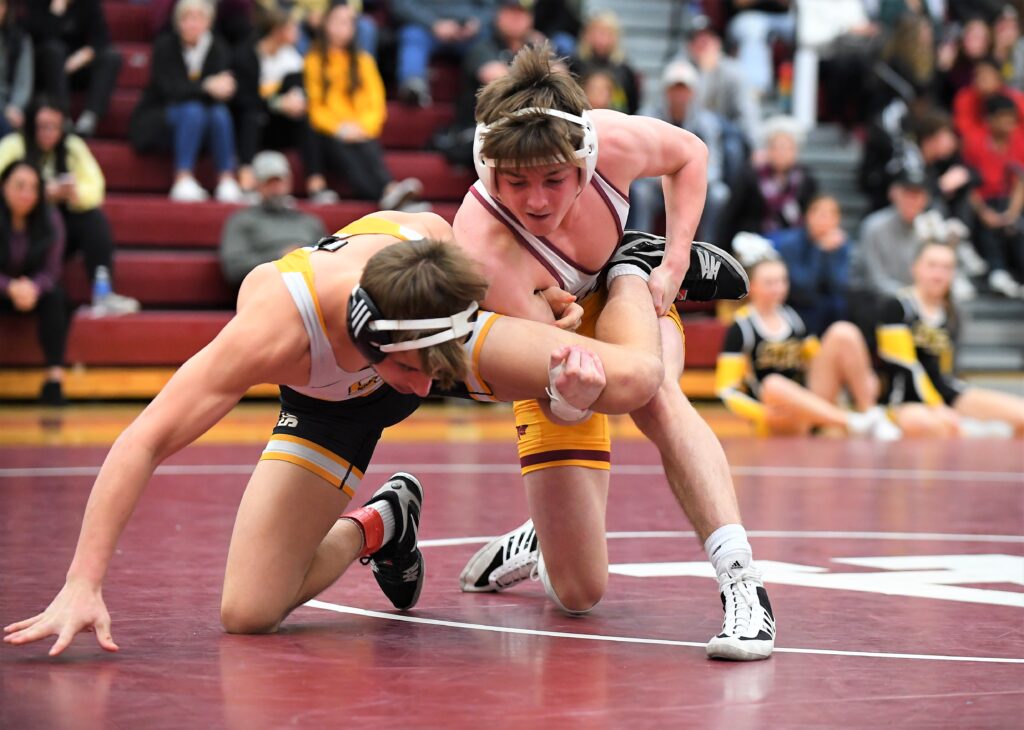 Ankeny wrestling coach Jack Wignall is anxious to get back on the mat with his team.
Wignall saw enough during the Hawks' first week of practice last month to know that this is the most talented squad he's ever had.
"We are very balanced at each weight with talent and depth. That is something we haven't always had," said Wignall. "Sometimes we have some talented weights and no depth, or we have lots of depth in one or two weights."
Ankeny placed seventh in last year's Class 3A state tournament with 78 points, its highest finish ever under Wignall. State runner-up Sam Kallem has graduated, but the Hawks' other four state qualifiers are back, led by two-time state champion Caleb Rathjen.
Rathjen won the 138-pound title after winning at 126 as a sophomore. He went 43-1 as a junior to improve his career record to 106-4.
An Iowa recruit, Rathjen is ranked seventh nationally at 152 and is considered a top-20 overall prospect in the Class of 2021. He's listed at No. 18 overall by MatScouts.
Rathjen, a three-time state finalist, has again been named to the Iowa Eight by The Des Moines Register.
"I think Caleb will be at 152, but I will let him make that call," Wignall said. "I feel he can win his third title at either (152 or 160). I like his chances either way."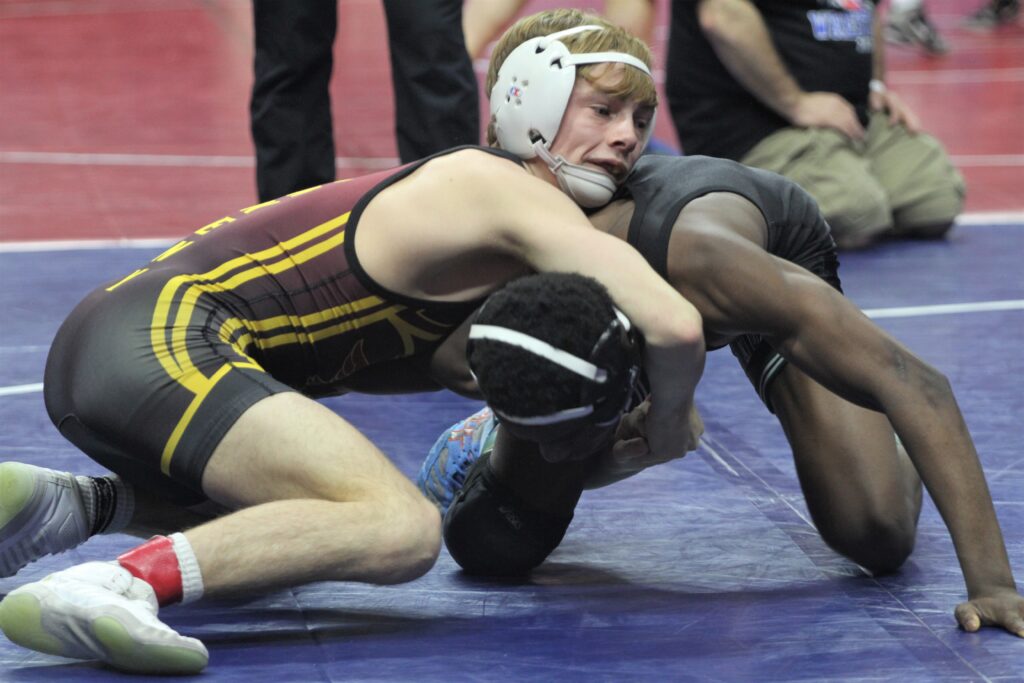 Ankeny's other returning state qualifiers are senior Cael Cox, junior Trever Anderson and sophomore Jace Anderson. They helped the Hawks to a 14-6 dual record last season.
Cox posted a 29-12 record as a junior. He placed sixth at 120.
Trever Anderson is a two-time state placewinner. He went 37-2 and placed third at 113 after winning the 106-pound title as a freshman.
"Trever is still deciding whether to wrestle at 113 or 120," Wignall said. "I think we will see him at 113, but I feel like he could win it at either weight as well. He has really worked on his strength and wrestled a lot over the summer. His focus is definitely on winning another title and getting back on top."
Jace Anderson, Trever's brother, was a state qualifier at 126. He finished with a 19-7 record after missing much of the season due to an injury.
Among Ankeny's other returnees are junior Cole Pomrenke and sophomores Cade Bennethum, Lincoln Folkers and Joe Kingston. They were all part of the Hawks' district lineup.
Pomrenke went 16-13 at 182. He'll be joined in the upper weights by Bennethum, who went 14-24 at 170, and Kingston, who went 13-23 at 285.
Folkers, meanwhile, posted a 6-7 mark at 106.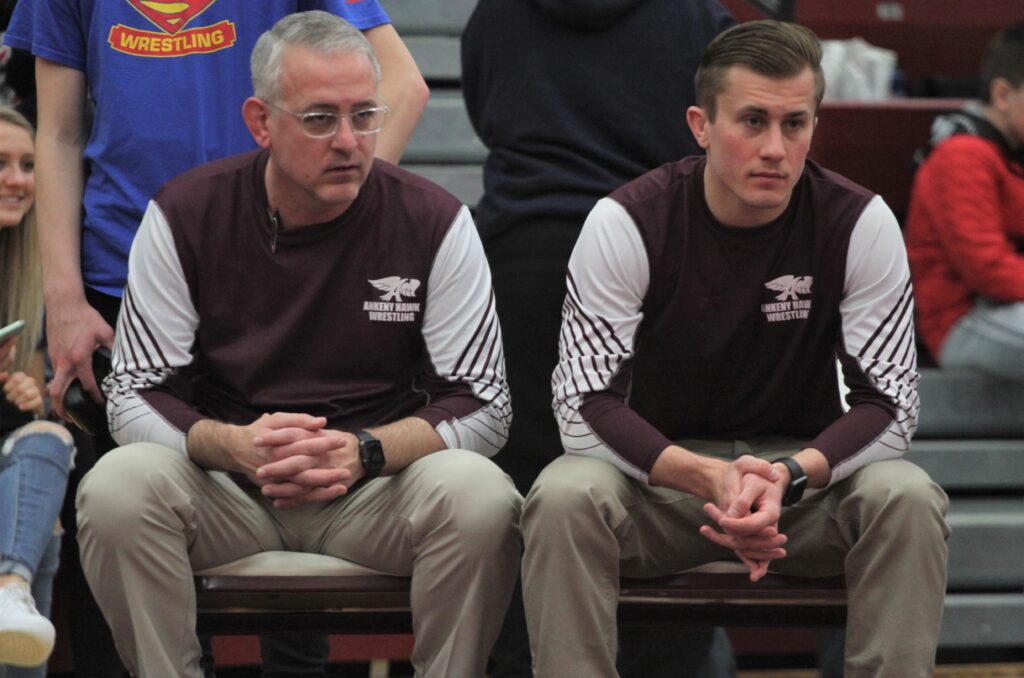 "This is the highest quality wrestling room we have had in my years as a head coach," said Wignall, whose team will open the season on Dec. 17 at Fort Dodge. "We had a really good week of practice before we had to shut down (due to COVID-19)."
Other returning wrestlers with some varsity experience are Carter Davis, Will Hinrichs, Xander Kenworthy, Cole Lansing and Alex Schwiete. Nate Nessa has also joined the program after transferring from Ballard, where he wrestled varsity for the Bombers.
Nessa also played on the Ankeny football team, helping the Hawks to the Class 4A crown last month. Rathjen was a standout in the Hawks' defensive backfield.
Ankeny has also won state championships in boys' basketball and volleyball in 2020. The school placed second in baseball last summer.
"What an incredible year for the Hawks!" Wignall said. "Coaches and athletes in our programs have seen this (success) coming. We have the right coaches in place, and the culture we have built all points to the success we are having in all sports. Most sports have had some lean years, however, building for the future and doing things the right way was always preached by our (Activities Director) Brent Buttjer and followed up when our current AD, Andy Umthun, was hired. Now we are seeing the results, and it's fun to be a part of it all."
Wignall thinks the Hawks can add some more hardware to the school's trophy case.
"We have talked about continuing the championship success and know we can," he said. "We have great families in our program and that's where it starts. The kids in our program (from parents, to coaches, to state champs, to varsity kids, to JV kids and our managers) all believe in what we are building; not just a strong wrestling program, but good students and good community members. We are very fortunate to have the support we have; it's a tribute to buy-in from everyone.
"We are really looking forward to the season and getting past this layoff," he added.