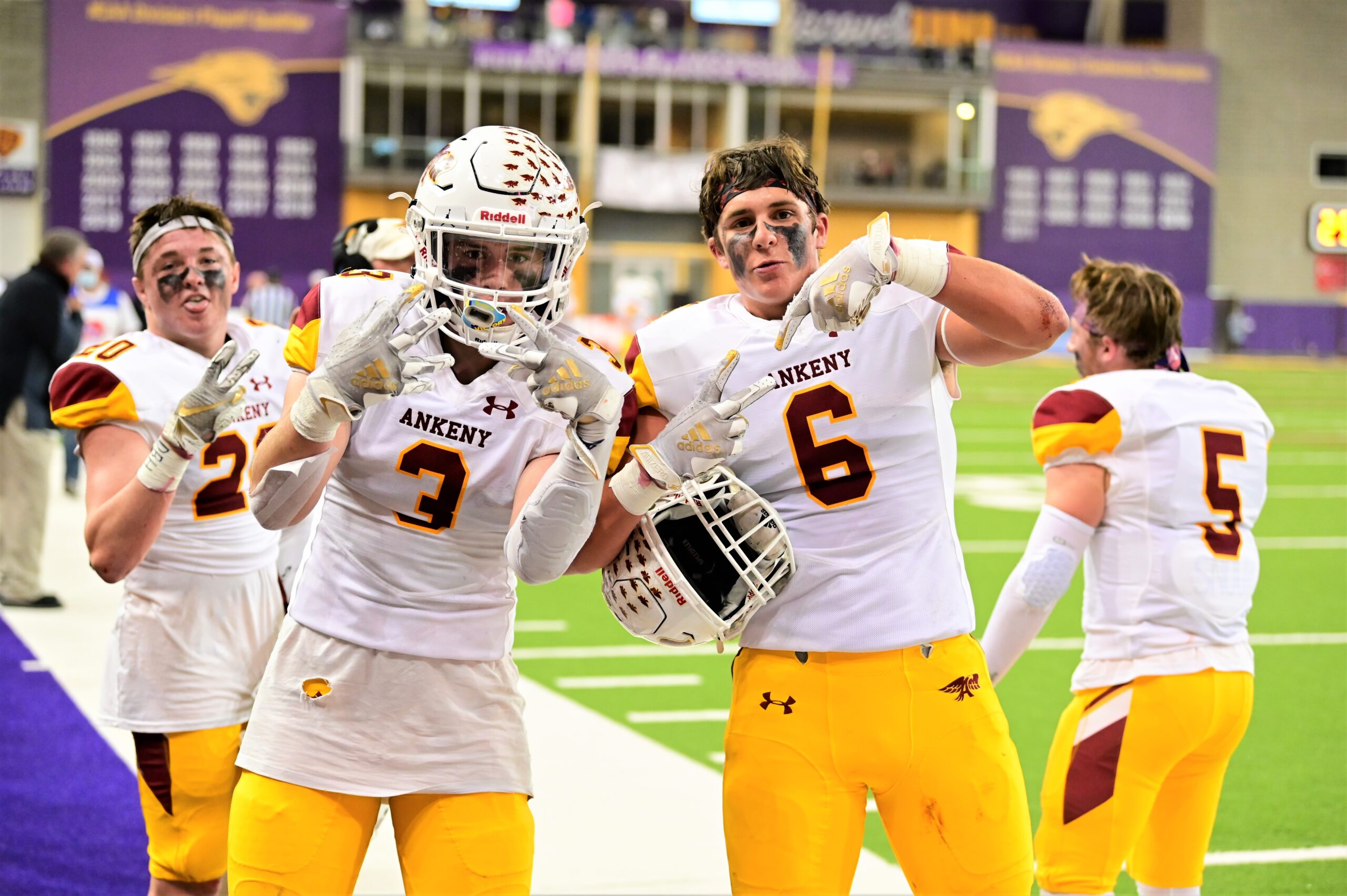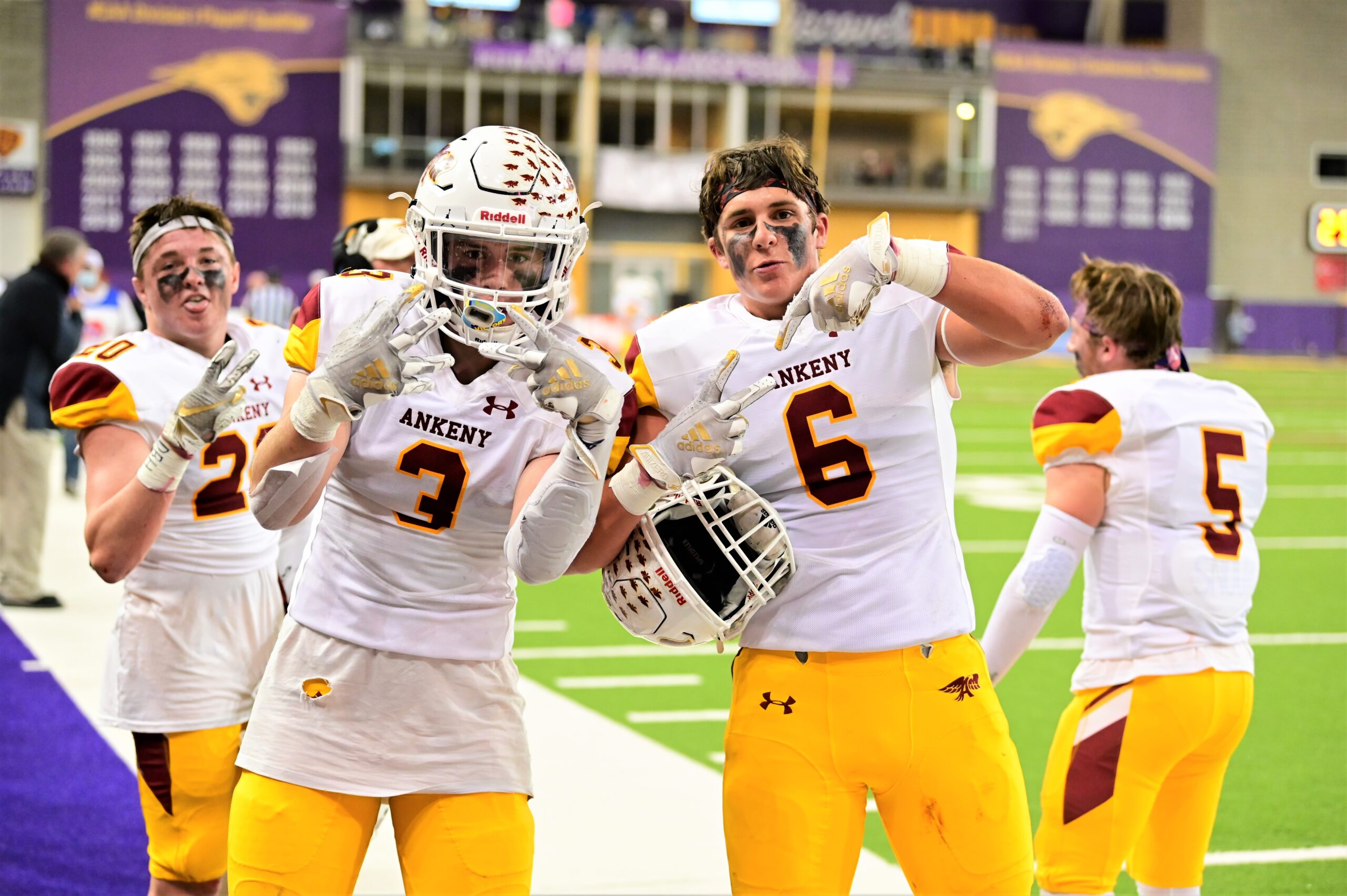 A 10-game winning streak to close out the season has vaulted the Ankeny football team into the Midwest Top 10 rankings by USA Today.
The Hawks are ninth in the latest rankings. They capped off an 11-1 season with a 42-14 victory over top-ranked Southeast Polk in the Class 4A championship game last month at the UNI-Dome in Cedar Falls.
Ankeny has racked up numerous other honors since winning its third state title. Senior quarterback Jase Bauer was named the captain of the Class 4A all-state team by the Iowa Print Sports Writers Association and was named the Class 4A player of the year by Prep Redzone Iowa.
Bauer was also one of four Ankeny players selected to The Des Moines Register's all-Iowa elite football team, which is comprised of the state's top 24 players. He was joined on the squad by senior running back Arland Bruce IV, senior receiver Brody Brecht and senior linebacker Brecken Manus.
The Midwest Top 10 rankings include three teams from Ohio and two from Indiana. Here is the complete top 10:
1. Center Grove (Ind.)
2. Cathedral (Ind.)
3. St. Xavier (Ohio)
4. Archbishop Hoban (Ohio)
5. Belleville (Mich.)
6. Lakeville South (Minn.)
7. Muskego (Wisc.)
8. Raymore-Peculiar (Mo.)
9. ANKENY (IOWA)
10. Pickerington Central (Ohio)