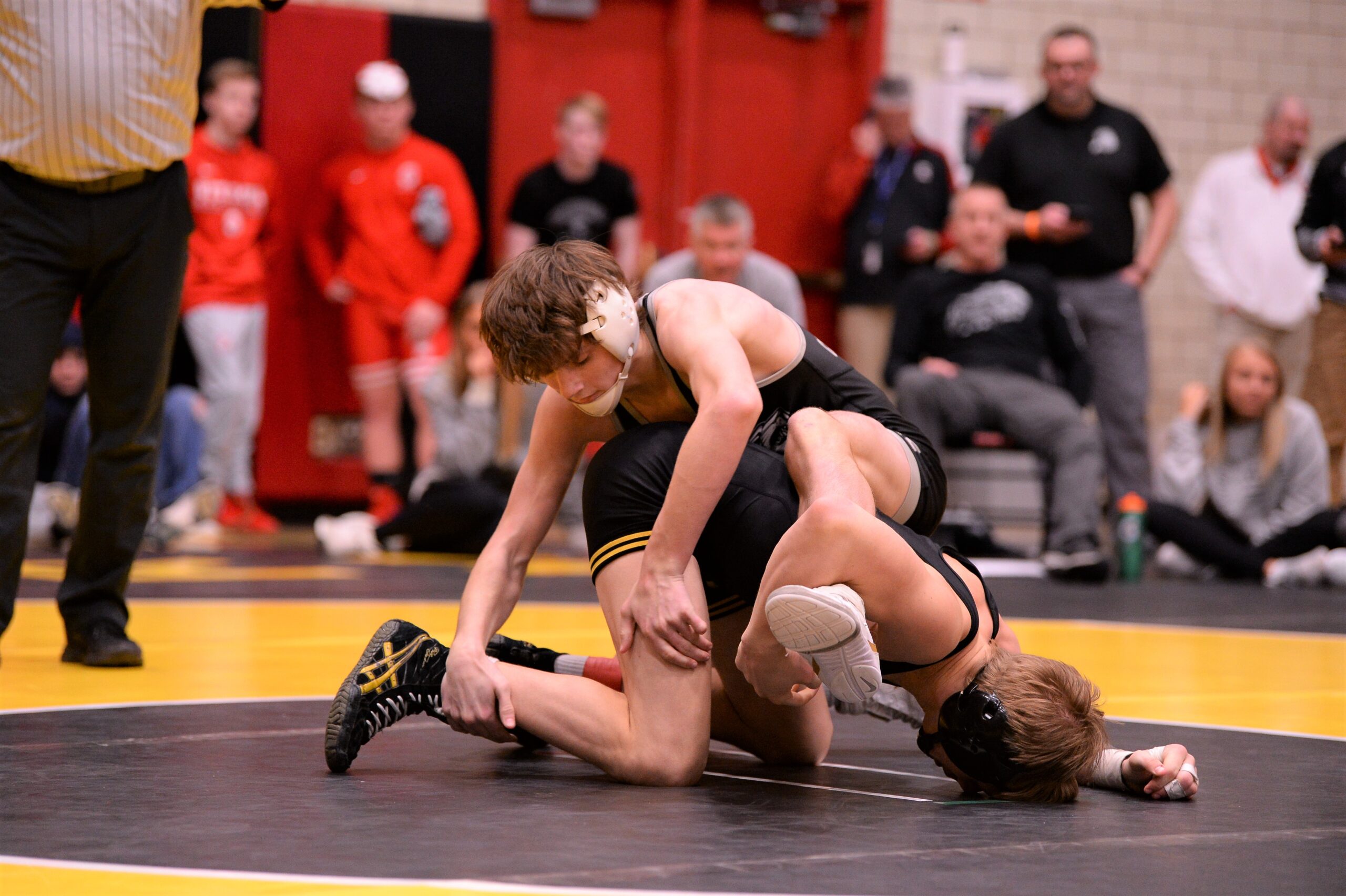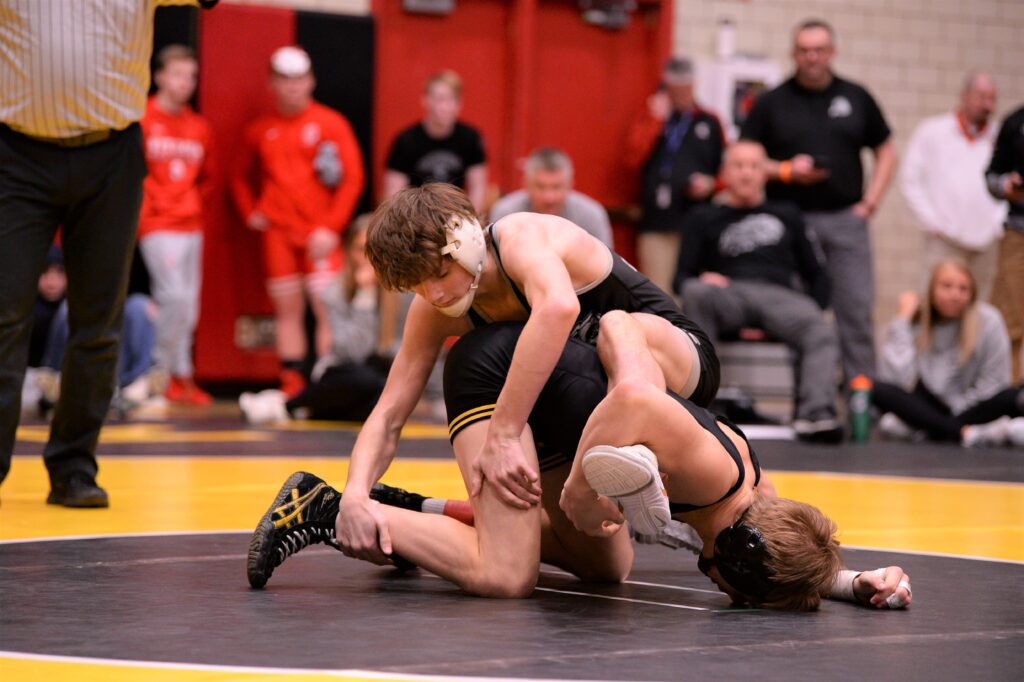 The Ankeny Centennial wrestlers made their long-awaited season debut on the mat Thursday, rolling to a 50-21 victory in a dual meet at Ottumwa.
The Jaguars racked up six pins en route to the win. They handed Ottumwa (8-1) its first loss of the season.
"First of all, it was great to be back on the mat competing," said Centennial coach Jay Groth. "Our kids were excited for the opportunity. As to be expected with just three days of practice coming back from two weeks off due to virtual classes, we were a bit out of shape and rusty."
Third-ranked Jackson Helmkamp recorded a fall in 1 minute at 138 pounds. The Jaguars also got pins from Carter Bennett at 145, seventh-ranked Carter Cahill at 160, Kaiden Kaiser at 195, seventh-ranked Jackie Wells at 220 and Garrett Madison at 285.
"We got great effort from all the kids," Groth said. "We got pins and wins from our juniors–Drew (Dunn at 132), Jackson, both Carters and Kaiden. They all looked great. And two of our seniors, Jackie and Garrett, got falls."
Seventh-ranked freshman Lucas Bruhl made an impressive debut for the Jaguars. He posted a 17-2 technical fall at 113.
"He looked great getting a tech fall over a very solid opponent," Groth said.
Ottumwa got a fall from Trevor Summers at 170 to open the meet. He is 9-0 on the season with nine pins.
"Summers has been working harder than he ever has," Bulldogs coach Jeremy Frueh told the Ottumwa Courier. "He has really increased his work ethic."
Centennial's Griffen Wisehart won by forfeit at 182, then Kaiser, Wells and Madison followed with three consecutive falls to give the Jaguars a 24-6 lead.
The Bulldogs later closed the gap to 29-15 before Centennial won the next three matches to seal the victory.
"We have a lot of work to do, but these guys are working hard and improving all the time," said Groth, whose team will host the Centennial Duals on Saturday. "We still have a little bit of sorting out to do in our lineup so I expect that it will continue to evolve and improve."
Here are the match-by-match results:
Centennial 50, Ottumwa 21
170: Summers (O) pinned Vernon, 3:40; 182: Wisehart (AC) won by forfeit; 195: Kaiser (AC) pinned McKeag, 4:32; 220: Wells (AC) pinned Hardin, 1:53; 285: Madison (AC) pinned Guerra, 3:09; 106: Luedtke (O) beat Vandermark, 2-1; 113: Bruhl (AC) won by technical fall over Grace, 17-2; 120: Goodwin (O) beat Wiener, 2-0; 126: Griffiths (O) beat Janssen, 10-9; 132: Dunn (AC) beat Doud, 8-4; 138: Helmkamp (AC) pinned Aung, 1:00; 145: Bennett (AC) pinned Cain, 2:28; 152: Shoemaker (O) pinned Watson, 1:20; 160: Cahill (AC) pinned Lord, 1:35.