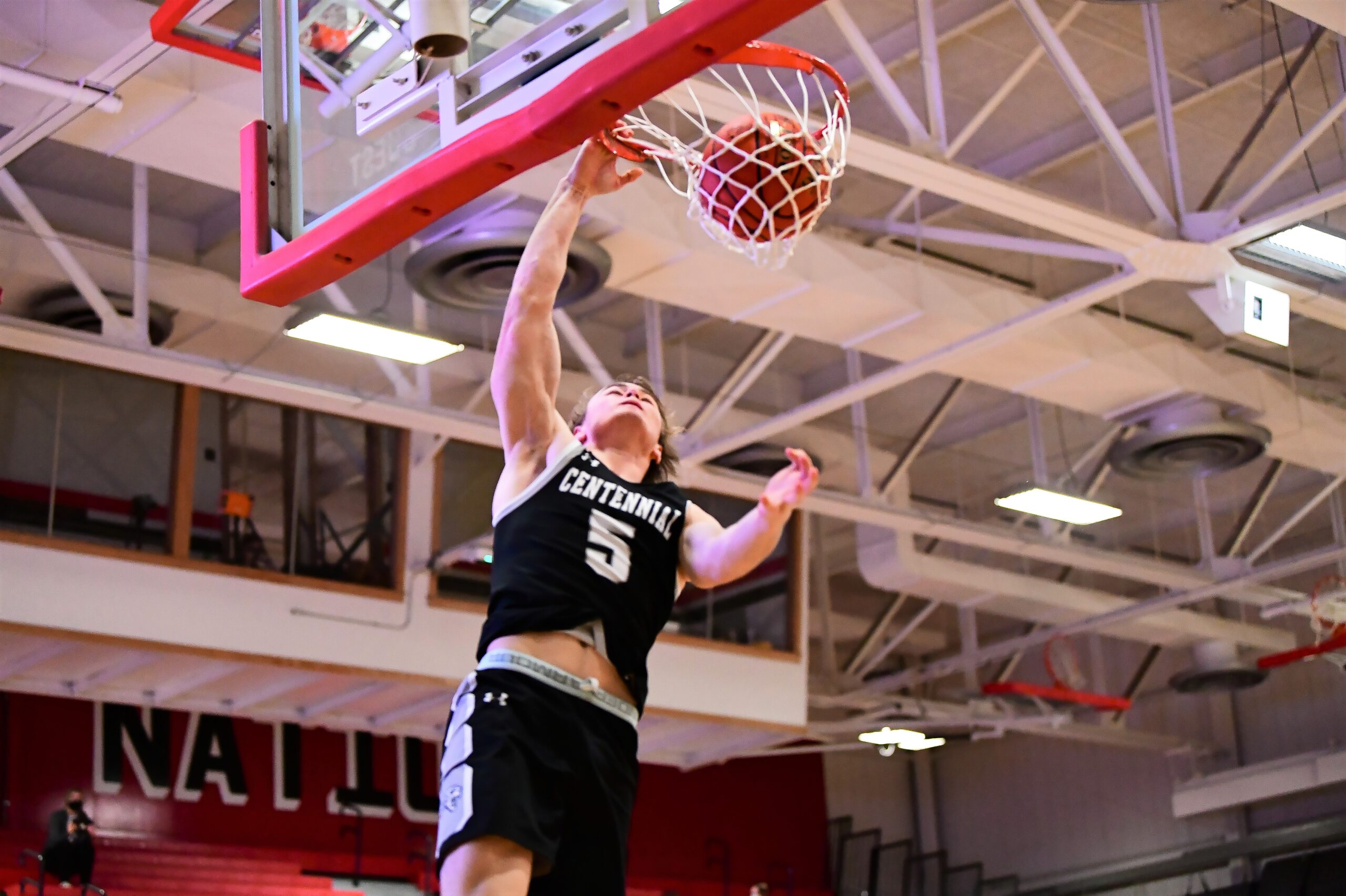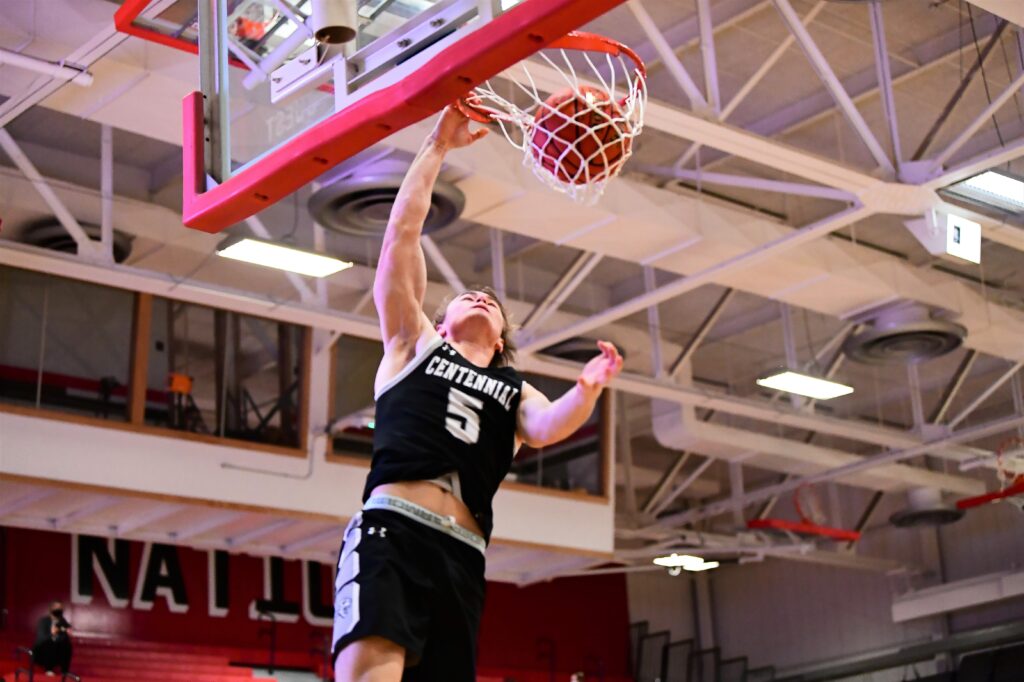 By the end of the third quarter on Friday, the Ankeny Centennial boys' basketball team had already scored its most points ever in a season-opening game.
The ninth-ranked Jaguars used a 35-point period to build a 77-38 advantage after three quarters at Fort Dodge. They went on to post a 95-40 victory over the Dodgers, just two points shy of the school record for most points in a game.
Centennial easily surpassed its previous high of 72 points in a season opener, which came in a win at Des Moines East five years ago. The 55-point margin of victory was just one point shy of the school mark, which came in an 84-28 win over Sioux City North last year.
"We didn't get off to a great start," said Centennial coach Bob Fontana. "It was 18-18 about 1 minute into second quarter, but from then on we played pretty well."
That was an understatement. The Jaguars outscored Fort Dodge, 77-22, the rest of the way.
"Our defensive intensity picked up and we had some good transition looks, we attacked the rim in the half court and got to the free-throw line a little bit," Fontana said.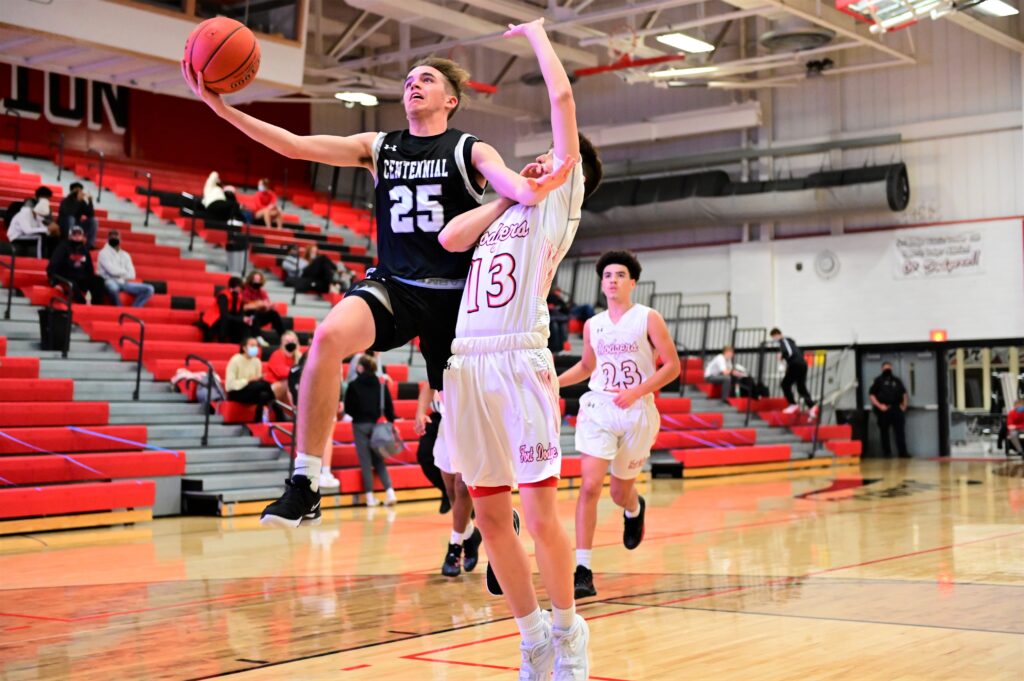 Colin McAleer tied his career-high with 20 points to lead Centennial. Jaron Crews had 17 points, and Caden Kelling added 14.
McAleer and Kelling each had a pair of 3-point goals for the Jaguars, who committed just five turnovers.
"Twelve different guys scored," Fontana said. "It was a good start for us. With some of our new guys we were able to get the jitters out."
The Jaguars shot nearly 55 percent from the field, making 34-of-62 attempts. They went 20-of-25 at the charity stripe.
"Our transition defense, and just the defense in general, obviously wasn't anywhere near where we needed it to be," Dodgers coach Tom Daniel told the Fort Dodge Messenger. "I give Centennial credit. They're a solid ballclub and just a very fundamentally sound program. But it didn't have to get out of hand the way that it did. We stopped competing in the second half. We weren't getting back, and we didn't show any kind of patience in our offense. We were just firing up the first shot we saw."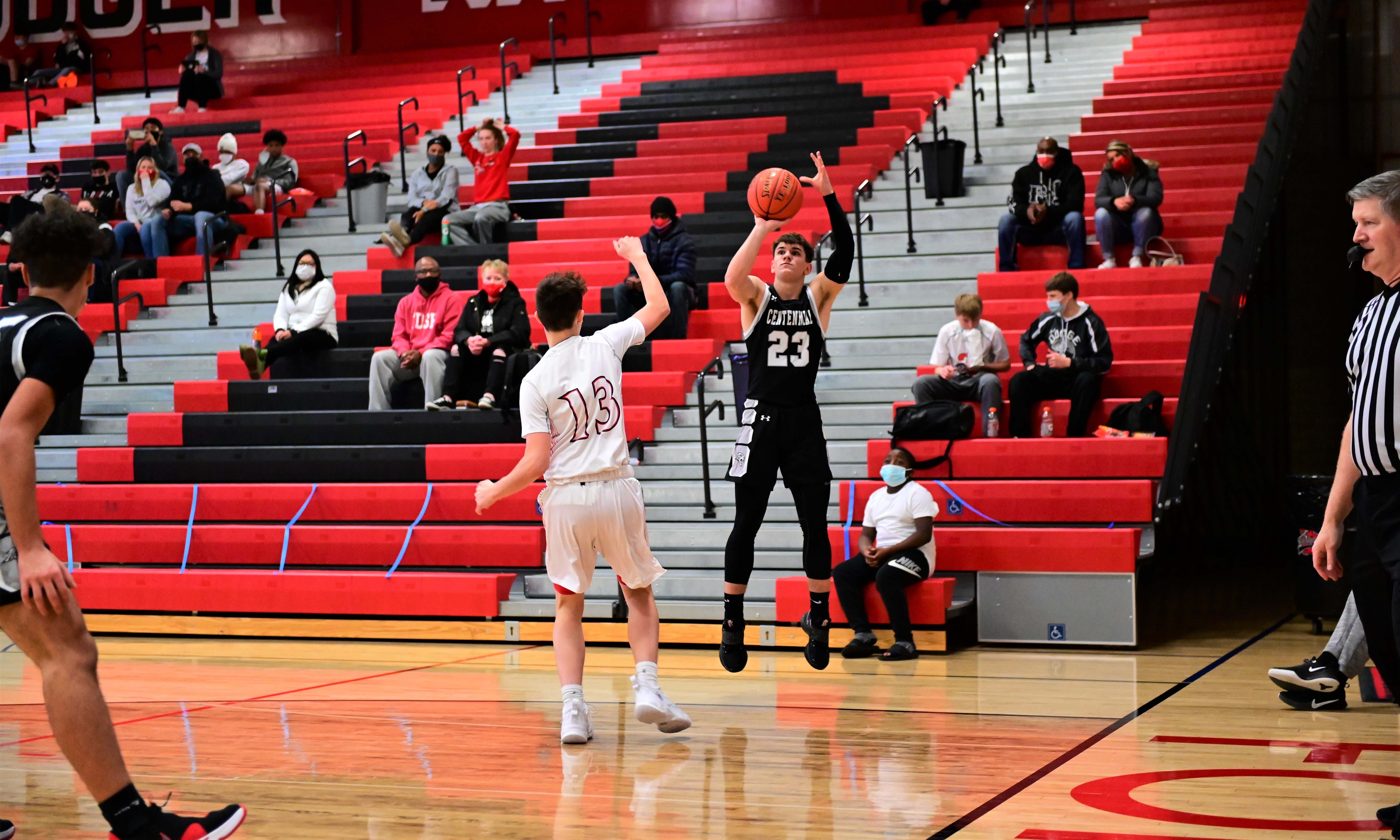 Averey Martin led Fort Dodge with 13 points. Carson Peterson, the Dodgers' top returning player, had nine after sitting out most of the second quarter due to foul trouble.
"Having it go from being down five to 15 late in the first half really deflated us," Daniel said. "And that third quarter was a nightmare."
Centennial used 10 different players in the first half. Fontana cleared his bench in the final two periods.
"We're still trying to figure out our rotation," he said. "It'll probably be a work in progress all the way through Christmas break."
The Jaguars will host Newton on Tuesday.