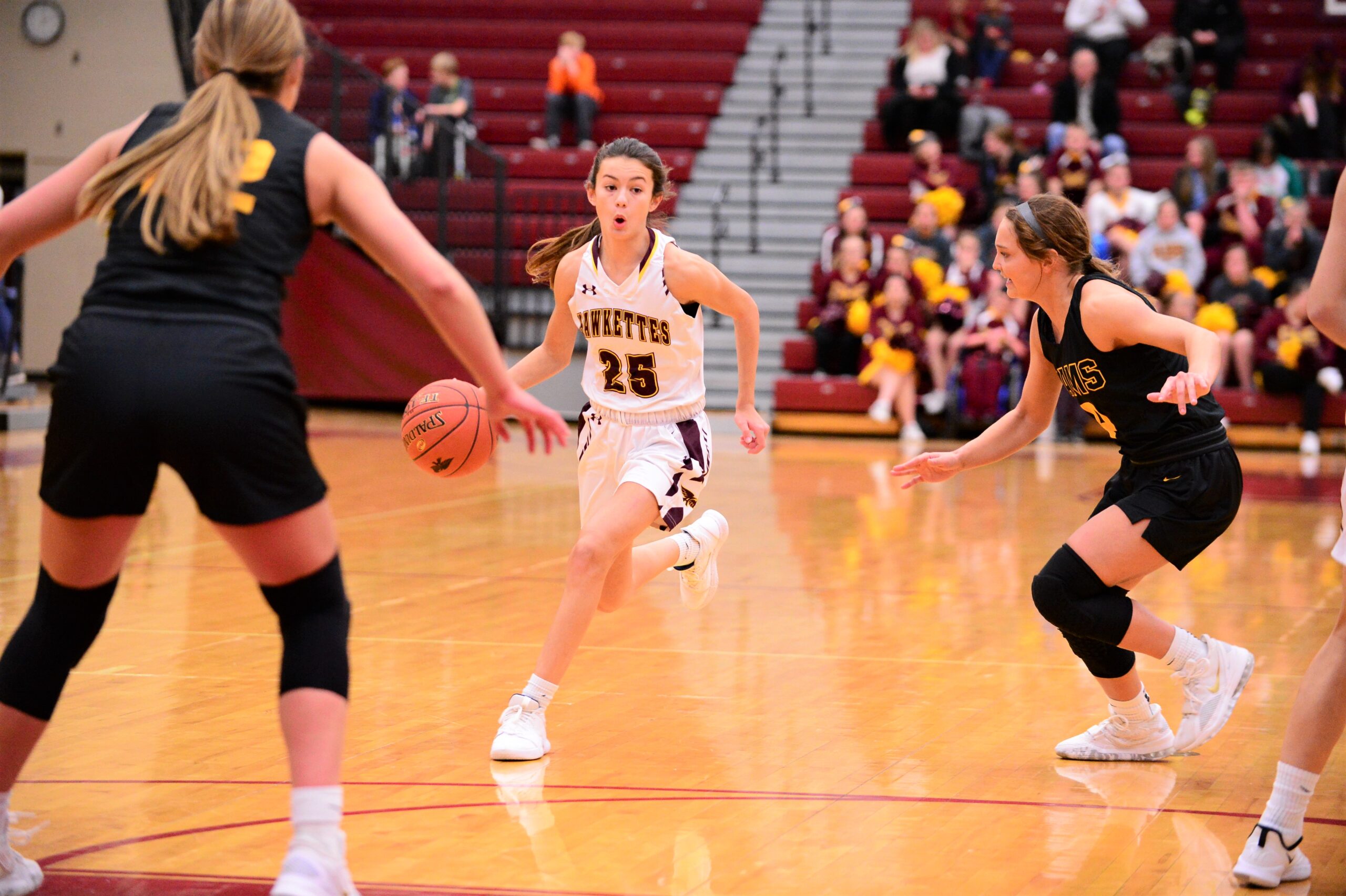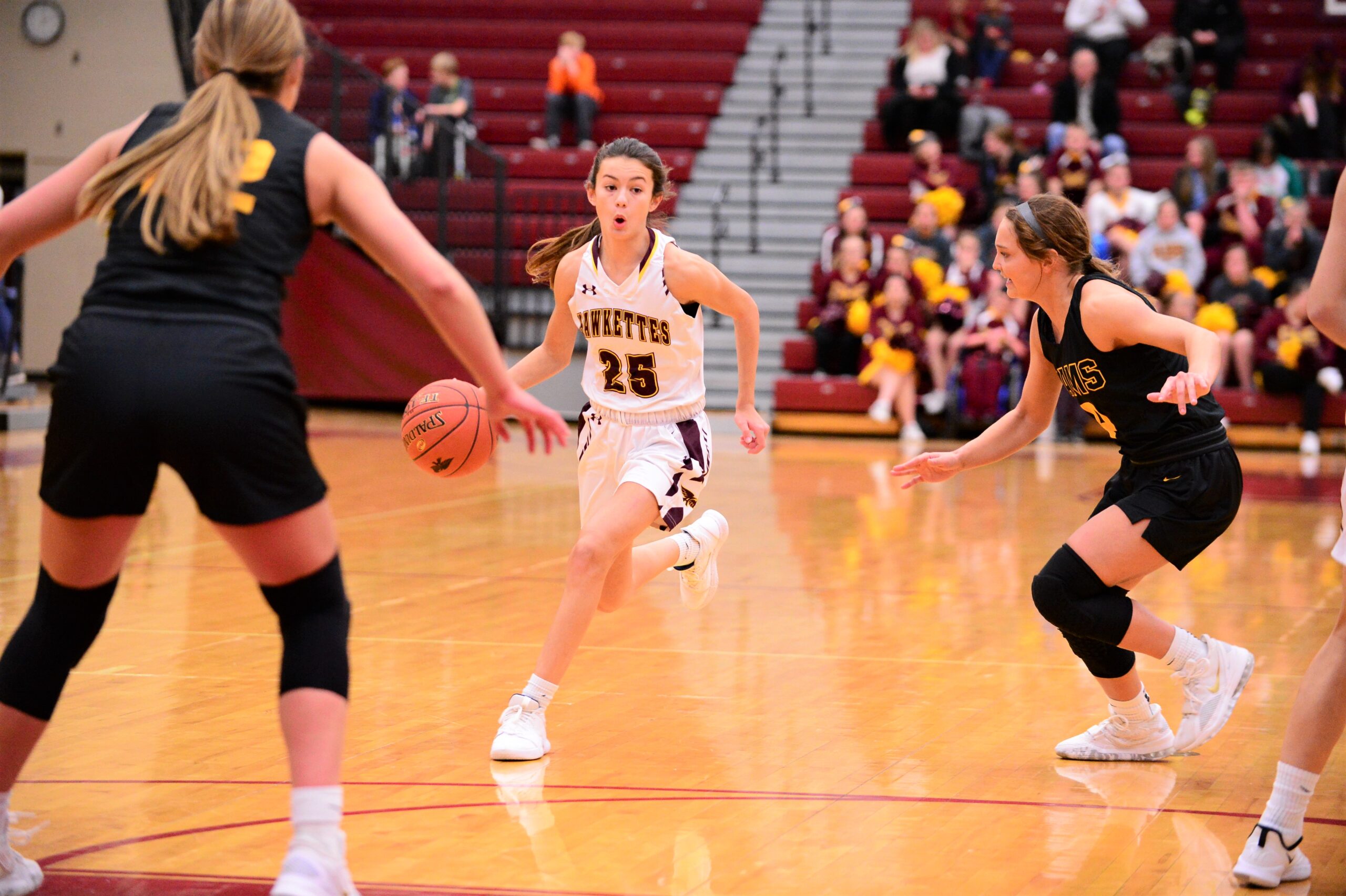 The Ankeny girls' basketball team got double-digit scoring from four different players and opened its season with a 71-47 victory at Mason City on Friday.
Ankeny coach Dru McAnelly often stresses the importance of having three players score in double figures. Four is even better.
"I think our winning percentage is definitely way higher when we have three girls in double figures," McAnelly said.
Abby Johnson scored 17 points to lead the way. Jenna Pitz had 15 points, Rachael Christmann chipped in 12 off the bench, and Ellie Maschoff added 10.
McAnelly said he didn't know what to expect from his team following a two-week layoff during which the Hawkettes were not allowed to practice while Ankeny switched to virtual classes.
"We've got some new girls, Abby hasn't played in almost two years (due to a knee injury), and then we only had four days to prepare after the break," he said. "It was a tricky situation against a team that hasn't had a layoff. I was really, really pleased with how we came out and played."
Ankeny built a 40-20 halftime lead. The Hawkettes extended the margin to 62-31 after three quarters.
Pitz, a sophomore point guard, directed the team's balanced attack.
"She's playing at a different level right now," McAnelly said. "She had a really good summer playing with Kingdom Hoops, and she's just playing with a lot of confidence."
Mason City dropped to 0-3 on the season. The Mohawks lost at second-ranked Southeast Polk by a similar margin, 74-47, on Nov. 24.
The Hawkettes, who will play at Pella on Tuesday, easily passed their first test of the season. There will likely be more challenges in the upcoming weeks both on and off the court, McAnelly said.
"This team is extremely united, and they've handled the COVID-19 stuff really well," he said. "They're just very flexible and adaptable, and it speaks volumes to their character."