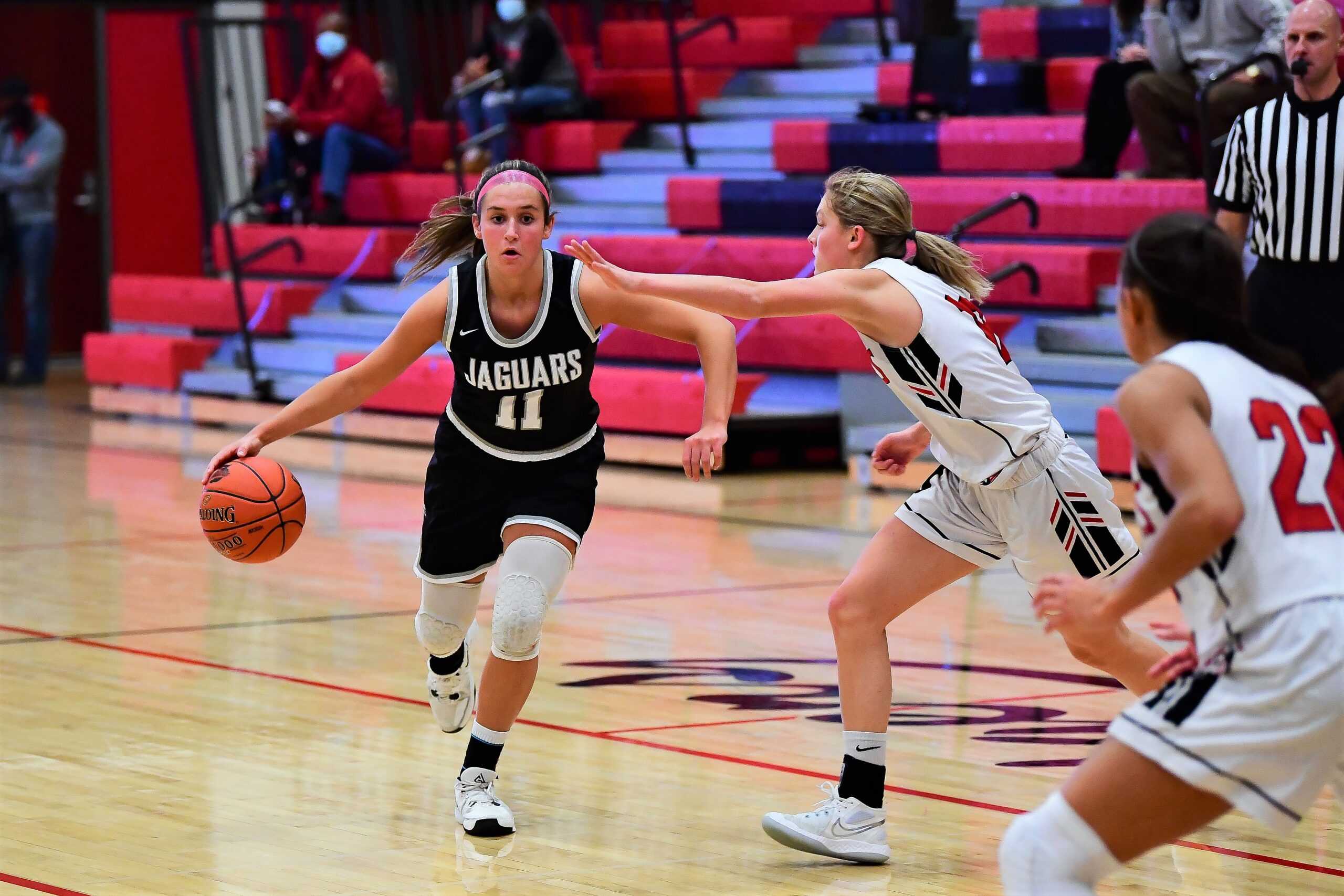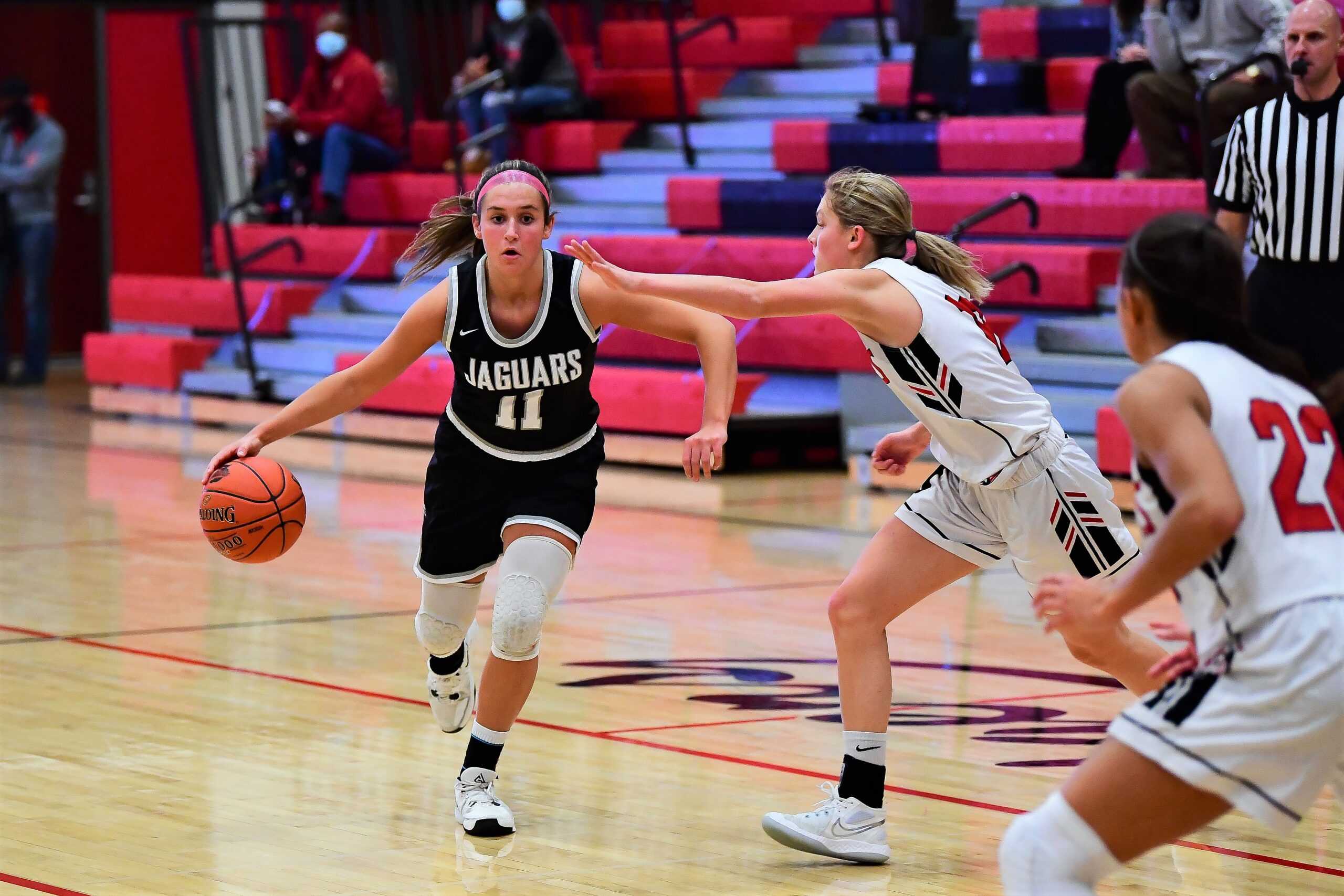 The Ankeny Centennial girls' basketball team appears to have a lot of depth.
The seventh-ranked Jaguars also have the ability to get up and down the court.
Centennial got its transition game going on Friday and rolled to a 69-23 victory at Fort Dodge in its season opener.
"We turned the ball over a little too much, but we saw some glimpses of what we can do," said Centennial coach Scott DeJong. "We've got a team that can get up and down the floor–really better than most any team we've had.in a long, long time. It looks like we can put some points on the board and be a little more up tempo than we've been in the past."
Centennial opened the game with a 15-0 run and raced out to a 36-15 halftime lead. The Jaguars then scored the first 17 points of the second half.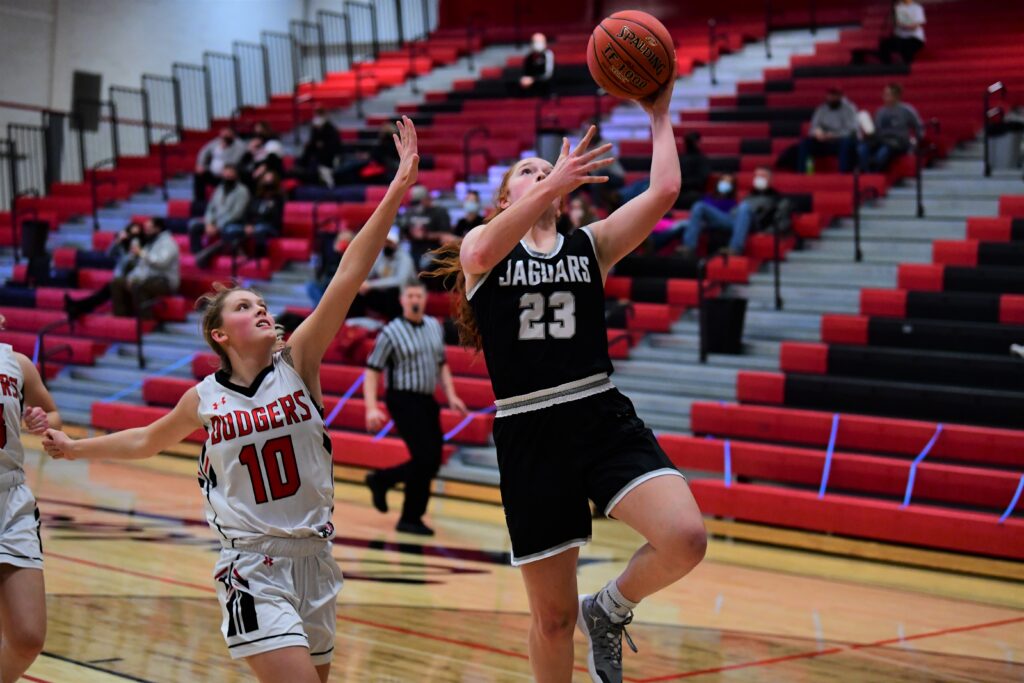 "They got after us and we just didn't respond," Dodgers coach Scott Messerly told the Fort Dodge Messenger. "You can't get down like that early, and the last thing you want to do coming out of halftime is to allow it to happen again."
The Dodgers (0-2) committed 29 turnovers for the second straight game. They opened their season with a 67-26 loss at No. 13 Dowling Catholic on Tuesday.
"It was our first game, and I thought we did a lot of really good things," DeJong said. "We rebounded really well on both ends of the floor, and we made 8-of-15 3-pointers. We played a lot of kids and with a new team it was a good foundation to build on."
Maggie Phipps made a trio of 3-pointers and scored 18 points to lead Centennial. The North Polk transfer had 16 of her points in the first half.
Jackie Pippett added 10 points and six rebounds. Lizzie Strom contributed seven points off the bench.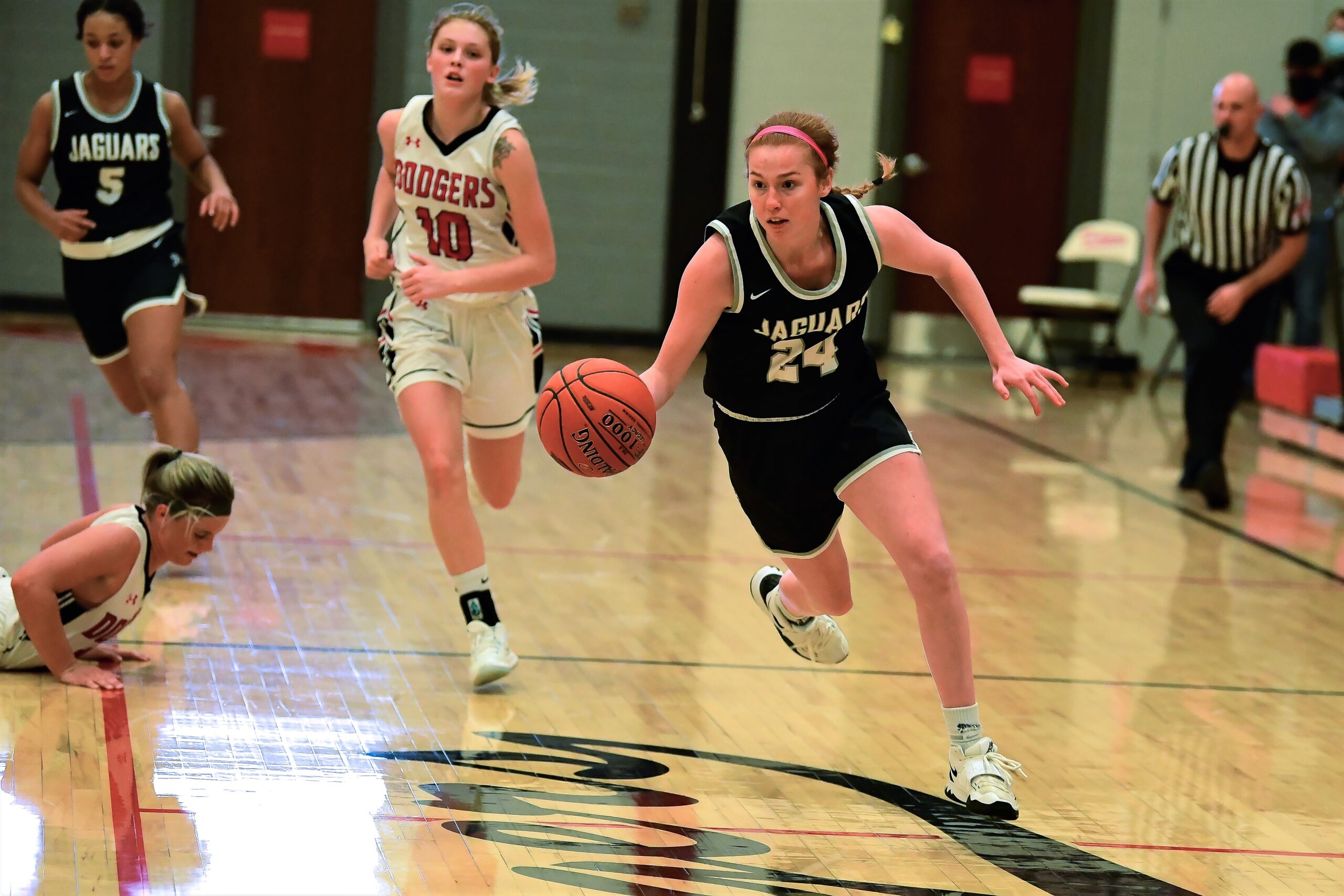 Eight different players scored for the Jaguars, including Averi Porter, who went 2-for-2 from behind the arc. Makenna Clark also had a pair of 3-pointers.
DeJong said he wasn't worried about his team's lack of practice time during the previous two weeks when the Ankeny school district switched to virtual classes.
"The kids want to play. They were looking forward to this," he said. "We would have played Tuesday. They were just excited to get out there."
The Jaguars will host Newton on Tuesday.