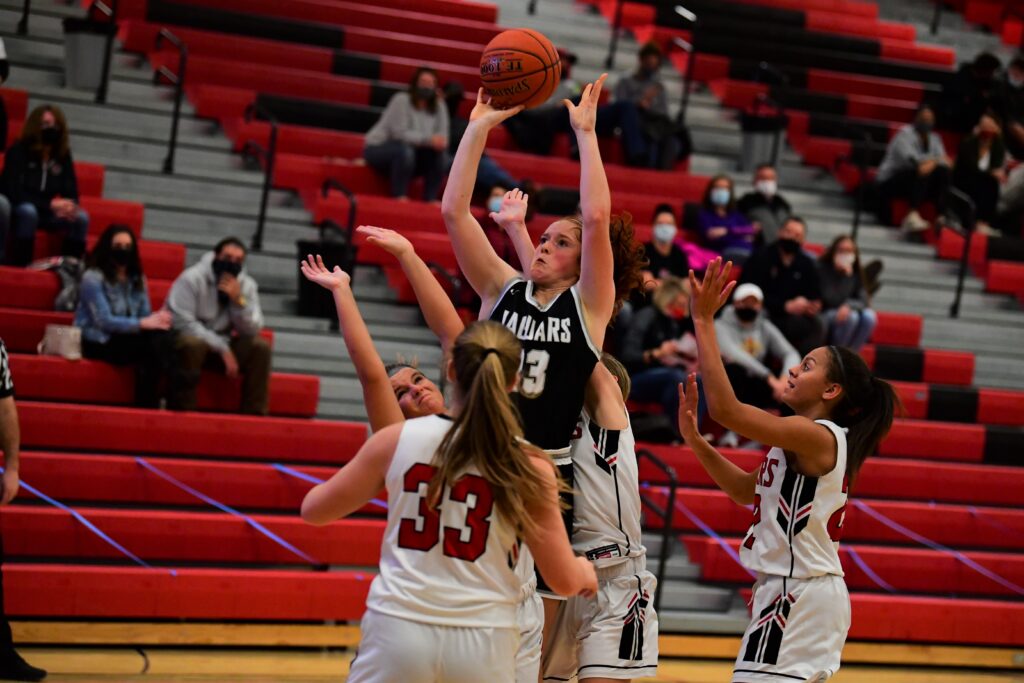 Senior guard Maggie Phipps scored 18 points to lead the Ankeny Centennial girls' basketball team to a 69-23 victory at Fort Dodge in its season opener on Friday. She had a trio of 3-point goals.
Phipps transferred to Centennial after earning all-state honors last year at North Polk, where she led the Comets to a 21-6 record and a runner-up finish in the Class 3A state tournament. She averaged 16.1 points and 4.4 rebounds per game.
Here is some inside info on Phipps:
Congratulations on Friday's win. What did you think of your team's performance?
I think the team went out and really competed. Everyone went out and put it all out on the court. Of course, there are plenty of nit-picky things that we need to work on, but for our first game, I believe the effort and chemistry was very good and shows us how much potential we have as a team this season.
After the two-week break from practices, how anxious were you to get back onto the court?
Speaking for myself and the team, we could not wait and were super happy to get on the court because, at the beginning of the season, we did not even know if we were going to be able to play an actual game.
This was your first game in a Centennial uniform. Were you a little nervous?
Going into my first game as a Jaguar, I could not have imagined a better transition. The girls have made it feel as if I have been on the team for a long time. In all, because of the girls and the coaches, I was not actually nervous on Friday night.
Has it been a smooth transition for you going from North Polk to a larger school?
Transitioning from North Polk to Centennial has actually been very smooth. Of course, there are some big differences with the number of people and the way subjects are taught, but that is exactly what I was expecting. But I believe that this smooth transition was because of the effort the girls and the coaches made starting in the summer to make me feel like part of the Centennial girls' basketball family.
What's the biggest adjustment that you've had to make?
I don't feel as if I had to make any adjustments this year when changing schools. I really wanted to simply stay true to myself and focus, leaving every game with zero regrets while having fun on the court with the team.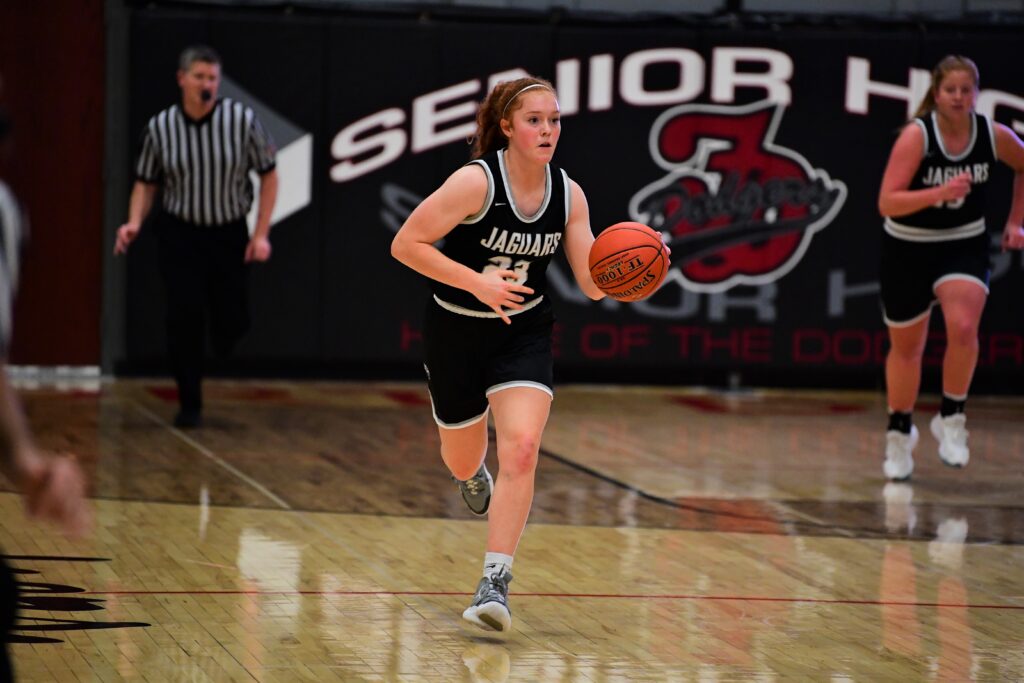 Did you have a desire to play against stronger competition? Was that the reason behind your transfer?
Transferring to Centennial did not have to do with basketball, but playing stronger competition is definitely a benefit. My family moved this year, and because of some other circumstances, I felt as if moving schools would be the best for me mentally. Day after day, I am very thankful for the girls and the coaches on the team because they have made basketball really enjoyable again while challenging me every day.
You made 67 3-pointers last season, an average of about 2.5 per game. Do you have a favorite spot from behind the arc to shoot from?
Three-pointers are definitely a huge part of my offensive game, but the funny thing is my favorite spot changes quite often. I really do not know why, but it has always been the way ever since I started shooting 3-pointers.
You were named to The Des Moines Register's Iowa Eight–a list of the state's top eight players. What was your reaction to receiving that honor?
When I was put onto The Des Moines Register's Iowa Eight list, I was very happy and honored to be placed with those girls, especially two of my future Drake teammates. However, at the same time, it made me very determined to play this season to the best of my ability and give it my all during every game and practice.
Goals for this season?
Firstly, my goal is to make every game a blast. From there it is to help make my teammates better by the way I play on the court. Along with those, the ultimate goal is to make it as far as we can and be state champions, but in order to complete that goal as a team, we have to treat every game as the state championship game and never underestimate any opponent.
I know you've only played one game, but do you think this team has the potential to make it to Wells Fargo Arena?
From what I've seen in practice and the one game, I feel as if we can make it to the state tournament this year. We just need to buckle down on the little things on the court, stick to our goals, and continue to build on the team chemistry.
You have committed to play for Drake. What did you like about the Bulldogs' program?
The Drake Bulldogs' program is like no other program. When I first started to be recruited by the coaches, I could not believe what a fantastic family atmosphere the program had. Along with that, I loved the coaching staff and the game style they put in place, how committed the girls are to getting better every day, and also Drake is right up the road.
What are you going to study in college?
I plan on majoring in health sciences to become a dietitian.