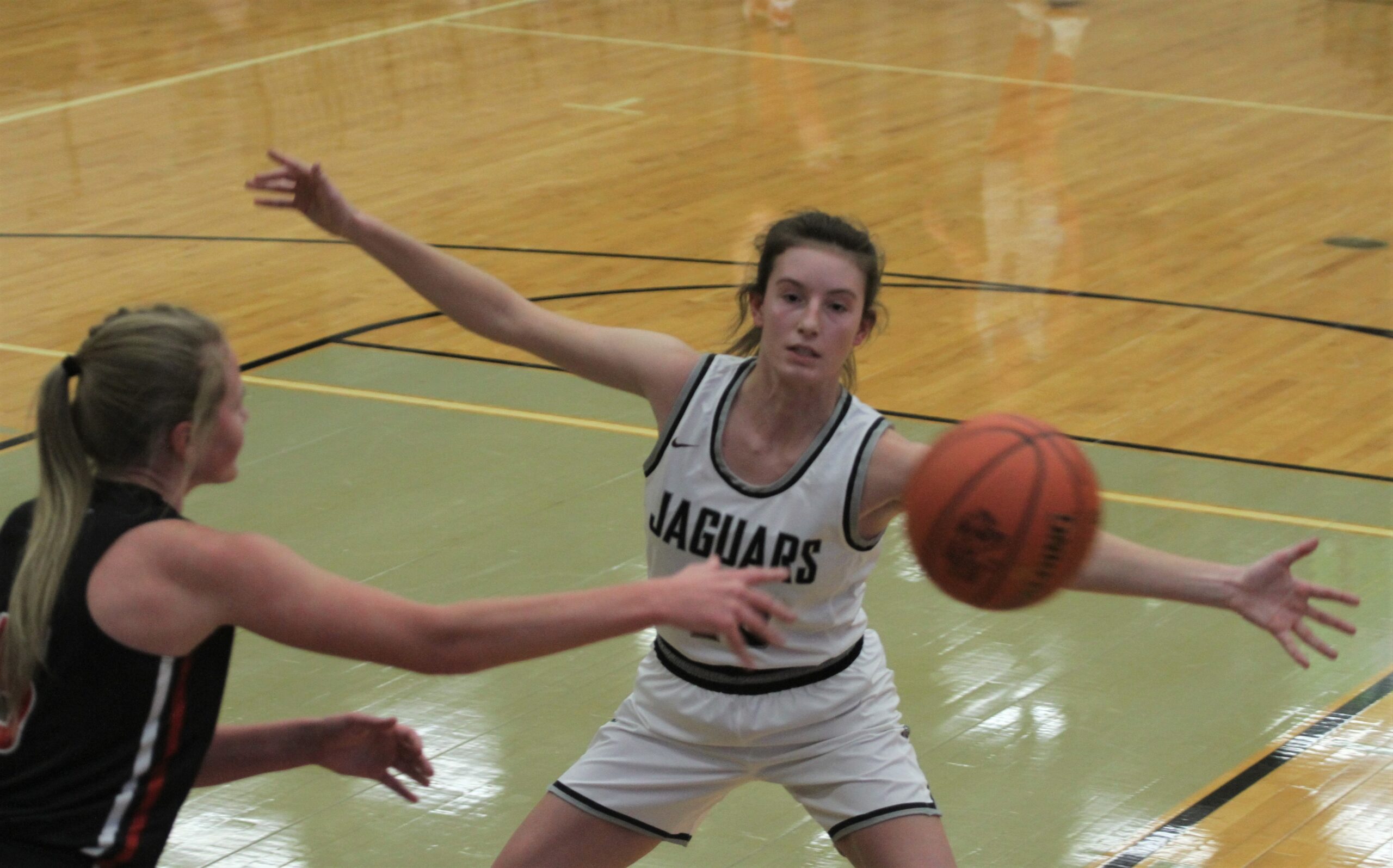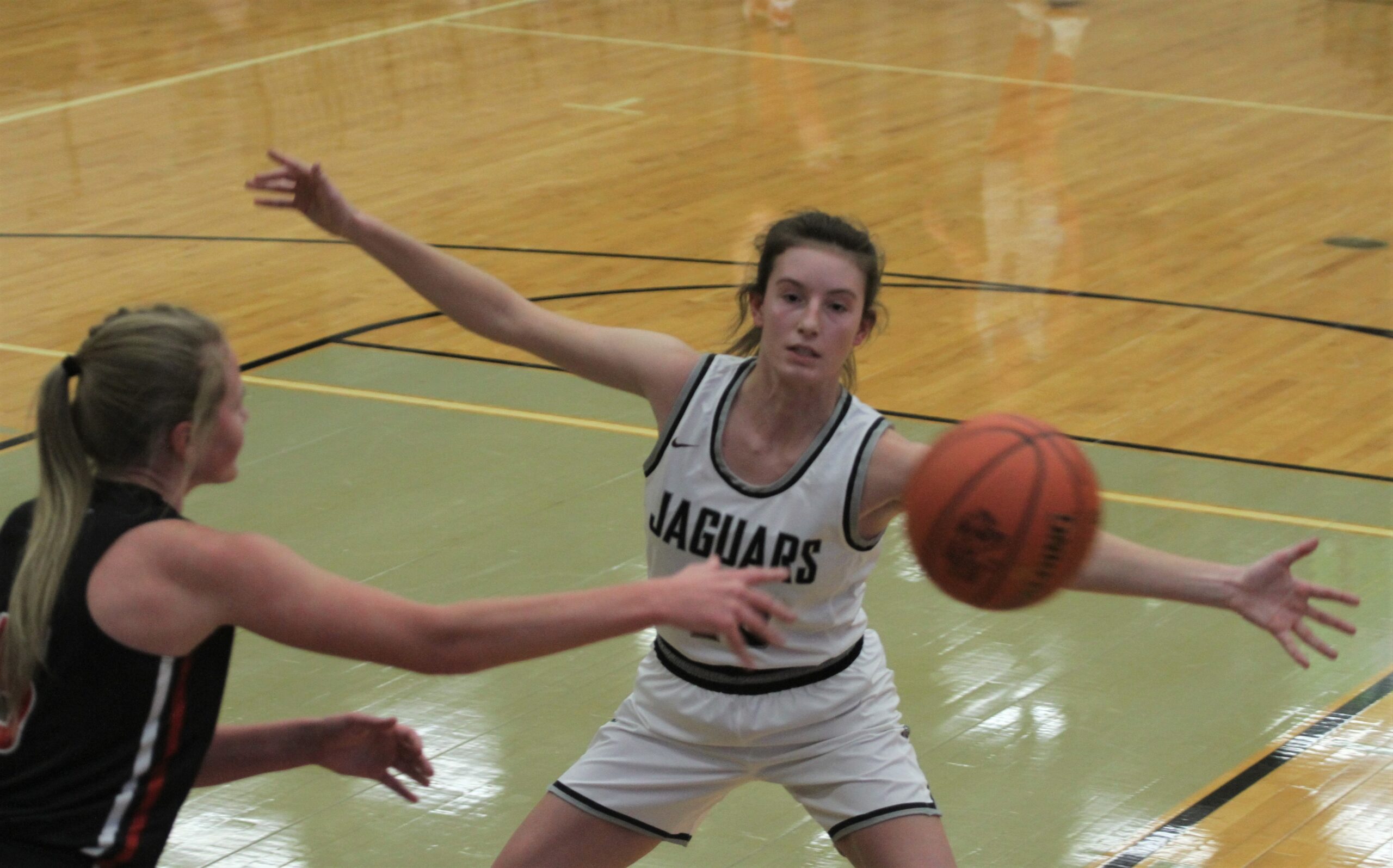 For the first 3 minutes of Tuesday's game against visiting Newton, the Ankeny Centennial girls' basketball team couldn't find the basket.
Thanks to a relentless defensive effort, the Jaguars' slow start proved to be insignificant.
Seventh-ranked Centennial rolled to a 60-19 victory in the non-conference game, despite shooting just 36.5 percent from the field (23-of-63).
"We didn't shoot the ball well really all night," said Centennial coach Scott DeJong. "We started off getting really good shots and missing them, and that's how it goes sometimes. As we get going with our schedule, we're going to have to shoot better."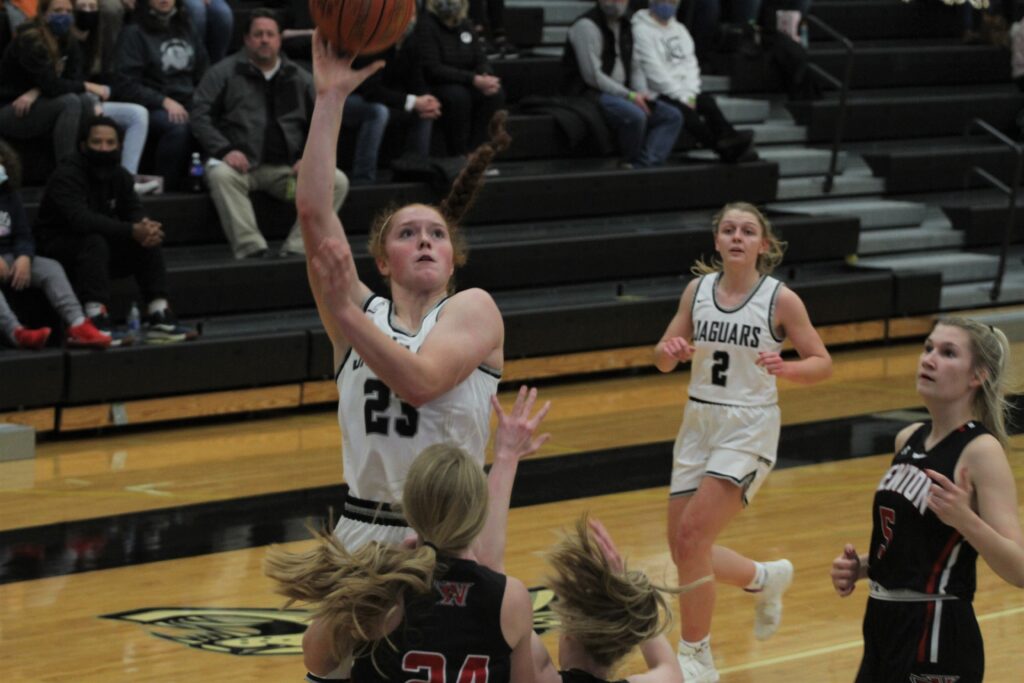 As is often the case, Centennial (2-0) relied on its defense to score some easy baskets in transition. The Cardinals (1-3) committed 34 turnovers.
Newton also struggled from the field, shooting just 25.8 percent (8-of-31).
"I thought we rebounded well and played hard defense," DeJong said.
Maggie Phipps outscored Newton all by herself, finishing with 20 points. Bella Robben had a strong all-around game with 12 points, eight rebounds and three steals.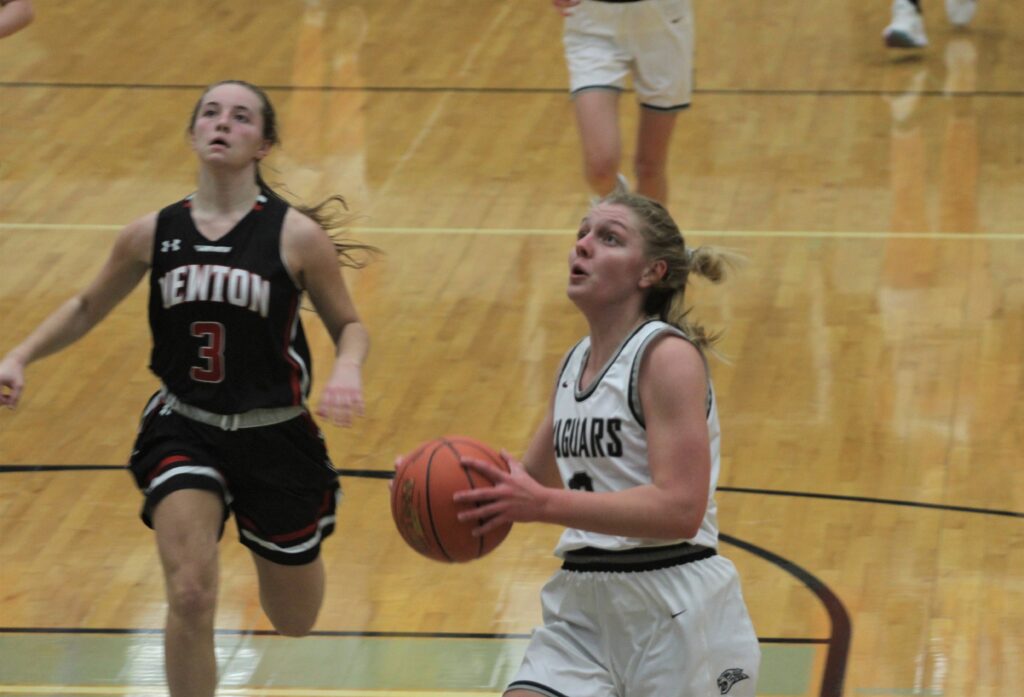 Elle Street contributed 11 points, four assists and three steals, while Makenna Clark added eight points. Street and Clark each went 2-for-3 from 3-point range.
"We had some individual performances that were really, really good," DeJong said. "We did a lot of good things, and we also saw some things that we need to improve. But we're still putting it together–we're still growing our team."
Audrey Rausch scored seven points to lead Newton.
Centennial will play a CIML Iowa Conference game at Marshalltown (0-2) on Friday.