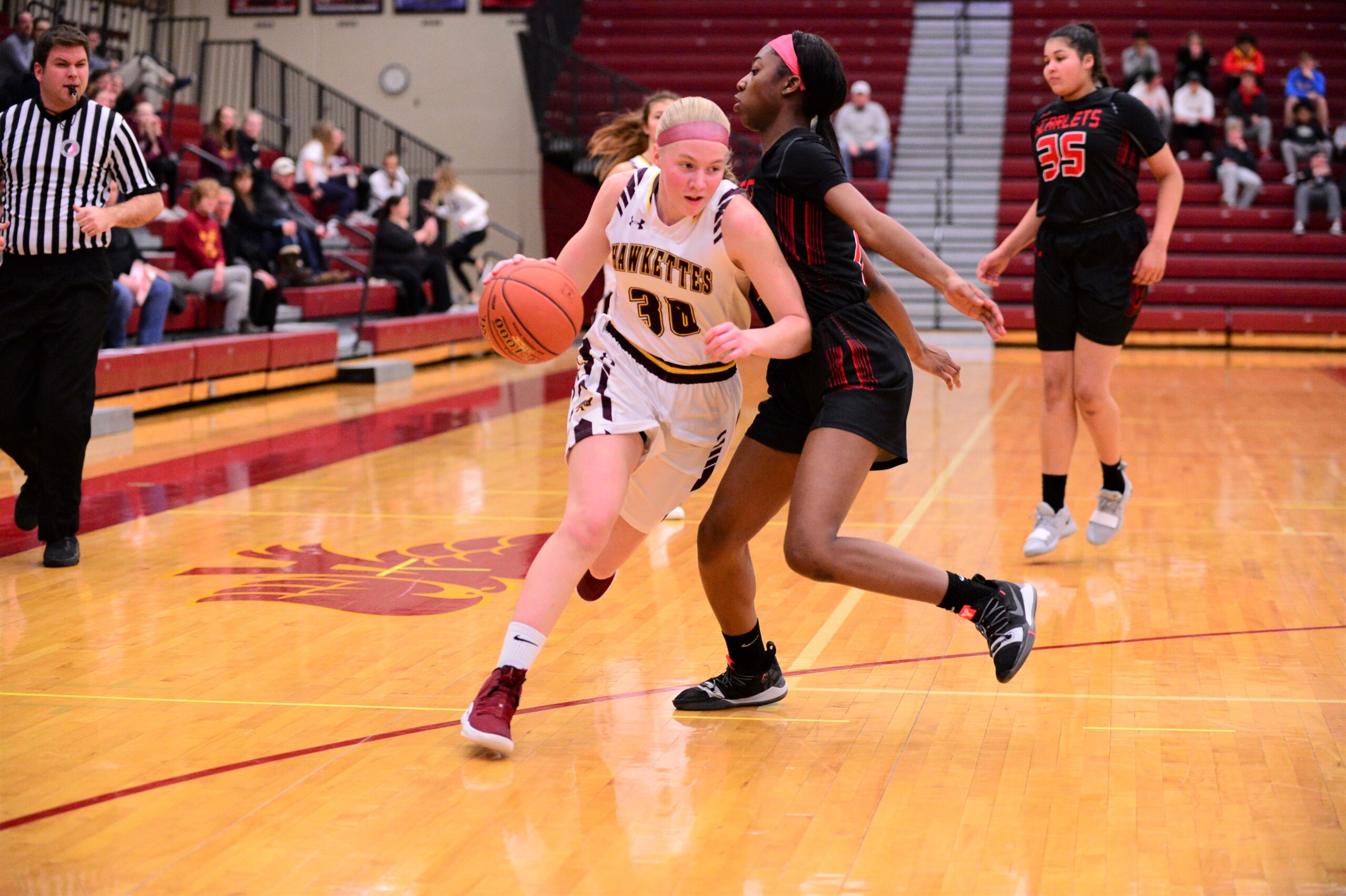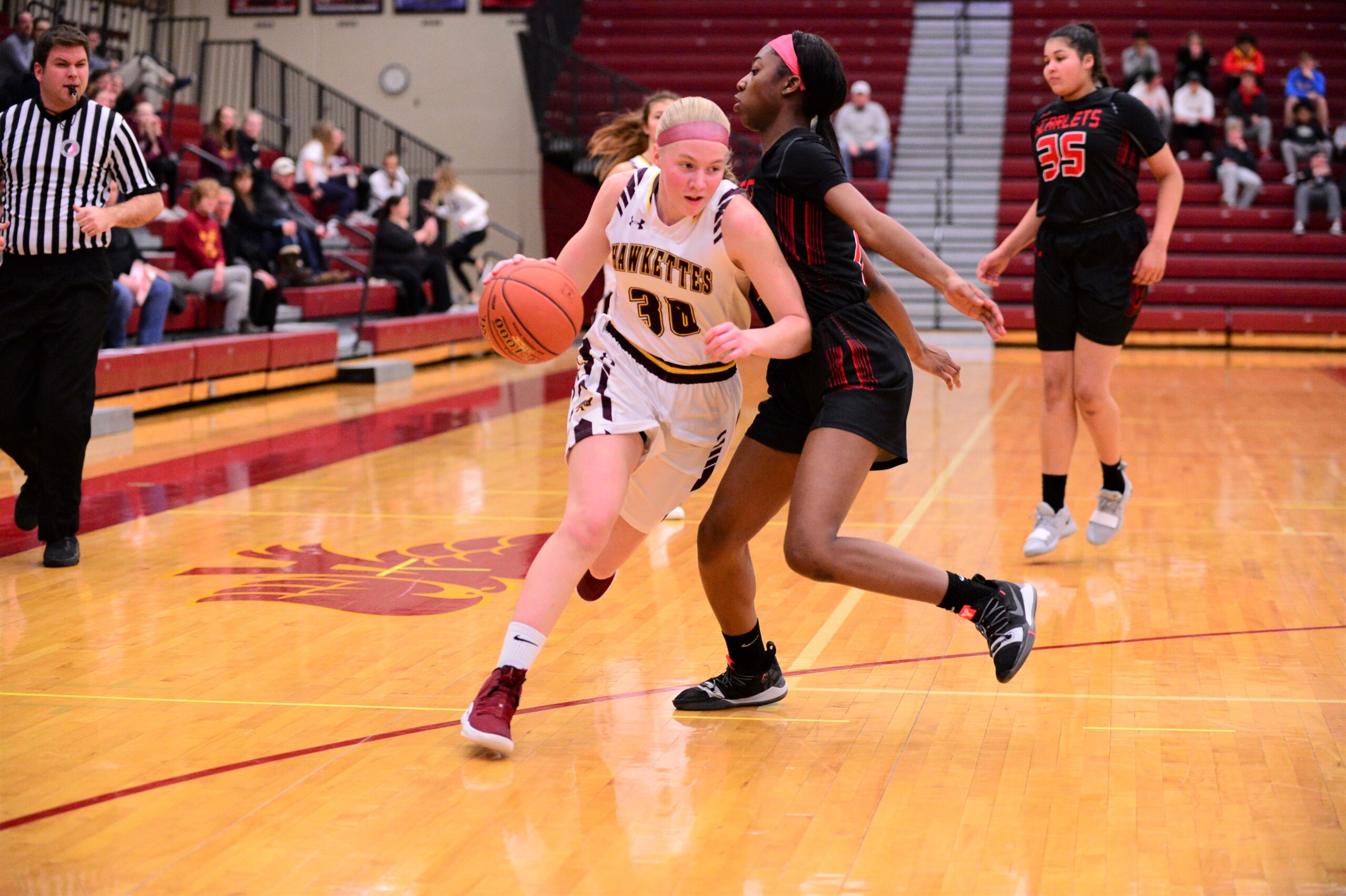 Overcoming a slow start, the Ankeny girls' basketball team battled back for a 54-50 victory at Pella on Tuesday.
The Hawkettes fell behind after the first quarter, 16-9. They rallied to take a 29-26 halftime lead, then held off the Little Dutch down the stretch in the non-conference game.
"It was kind of an ugly, hard-fought win," said Ankeny coach Dru McAnelly, whose team improved to 2-0 on the season. "We knew it was going to be a tough game. They're big and physical."
Abby Johnson scored 19 points to lead Ankeny, including a pair of 3-point goals. Calyssa Wright had 11 points, and Jenna Pitz added 10.
Freshman Karsen Jacks contributed seven points, including four big free throws to seal the victory.
"We were just happy to come out with the win," McAnelly said.
Ellie Maschoff held Pella's leading scorer, Madison Naig, to just three points. She had been averaging 17.8 points per game.
"Ellie's defense was amazing," McAnelly said.
Reagan Van Wyk had four 3-pointers and scored 20 points to pace Pella. The Little Dutch dropped to 3-3 on the season.
The Hawkettes will host a CIML Iowa Conference game against Fort Dodge (0-2) on Friday.