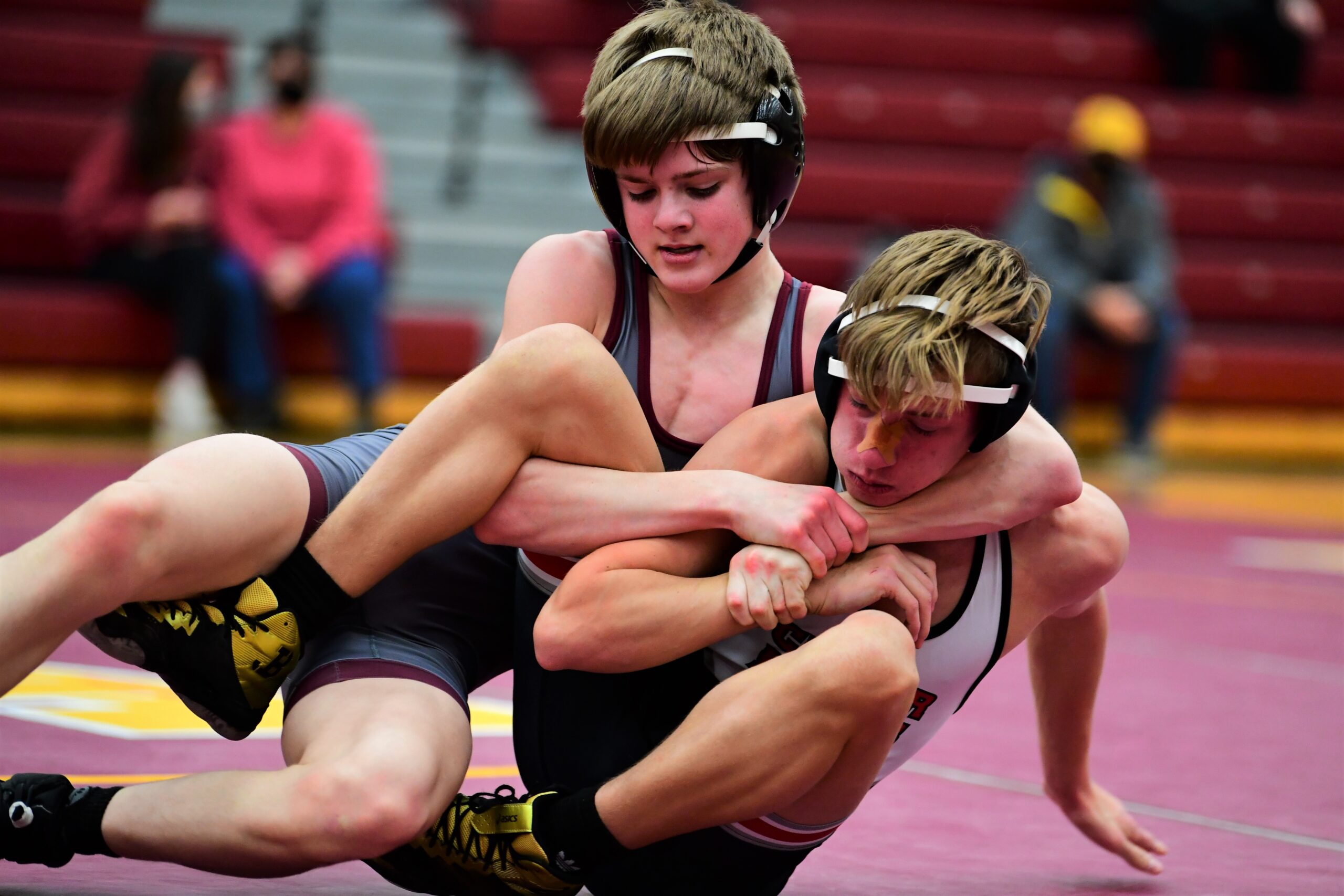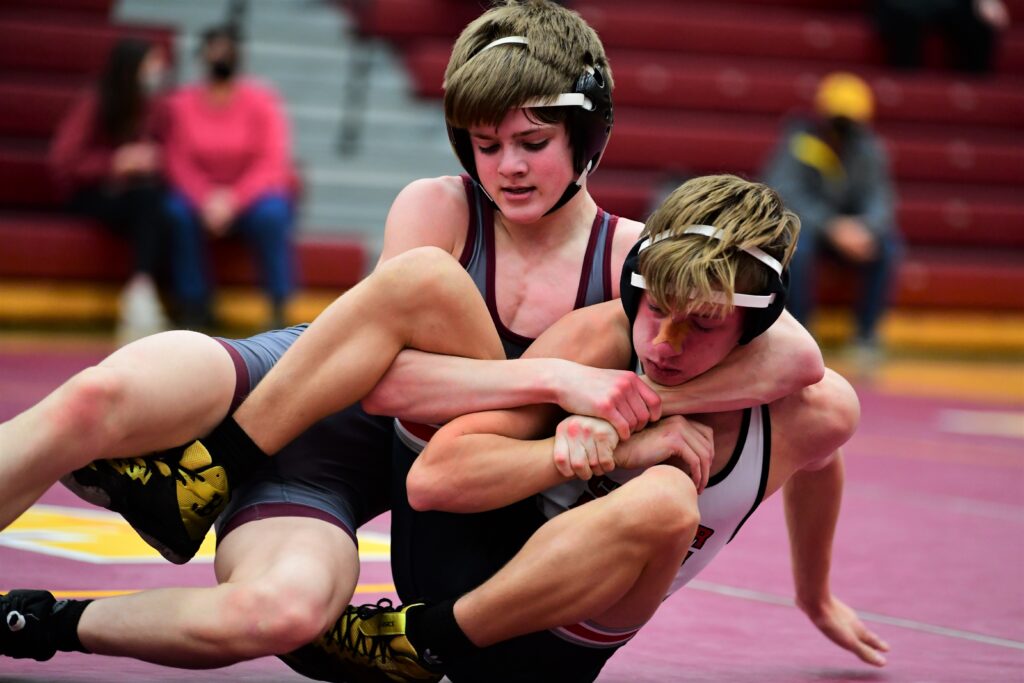 Despite racking up bonus points in all of its wins, the eighth-ranked Ankeny wrestling team opened its season on Tuesday with a 34-32 loss to visiting Cedar Falls.
The Tigers won eight of the 14 matches and had three falls, including one at 152 pounds that sealed the victory.
Ankeny got falls from top-ranked Caleb Rathjen at 160 and No. 9 Nate Nessa at 170 in the final two matches, but it wasn't enough to overcome a 34-20 deficit.
"For this being our first meet, I thought we wrestled pretty well overall," said Ankeny coach Jack Wignall. "We need to get more bonus points in some matches, and not give them up in others. That's what good dual teams do. If we want to be a good dual team, we need to improve those two things."
Rathjen pinned Kyle Campbell in 1 minute 38 seconds. Nessa then pinned Drew Campbell in 2:17.
"Caleb looked great and so did Nate," Wignall said. "That was Nate's first time at scratch 170, and he had a couple nice takedowns and won by fall. I'm excited to see where he can be in February."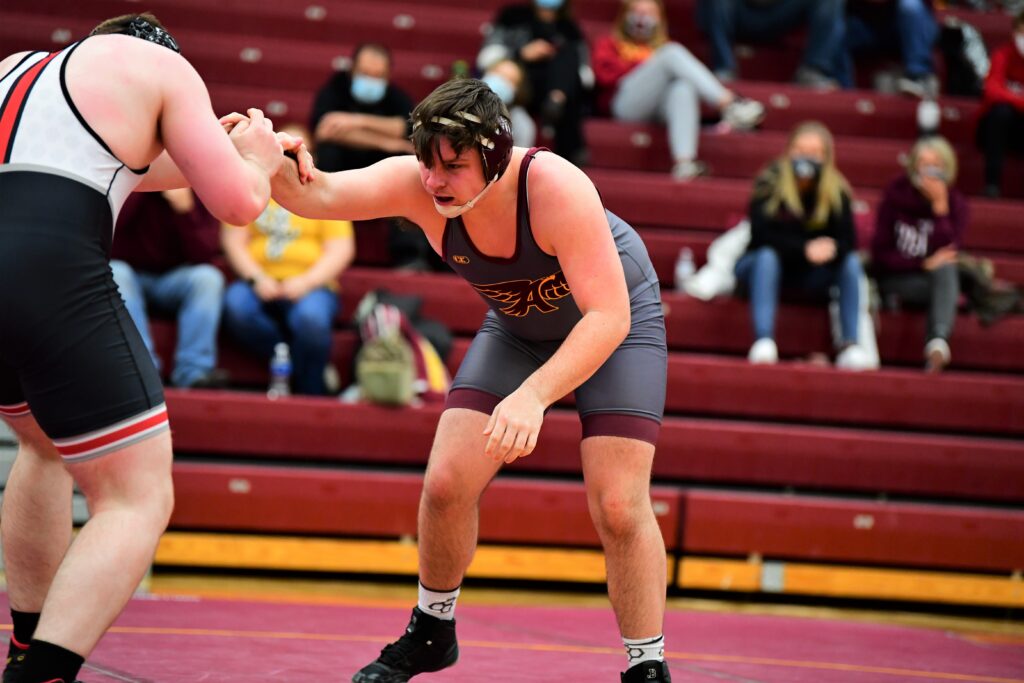 The Hawks also got a pin from Alex Schwiete at 220. Benjamin Hansen at 106 and No. 2 Trever Anderson at 120 each recorded a technical fall, while No. 6 Cael Cox won by a major decision at 126.
Hansen, a freshman, is the son of former Ankeny state qualifier Greg Hansen, who now coaches the Hawks' eighth grade team.
"Ben went out and just hammered his (opponent)," Wignall said.
Cox's 12-1 victory over Carson Cross gave Ankeny a 20-15 lead, but Cedar Falls then won the next four matches, including a pair of pins. Dylan Whitt, who is ranked fifth at 145, got a fall in just 35 seconds at 138 to put the Tigers ahead for good.
At 132, Ankeny's Lincoln Folkers jumped out to an early 3-0 lead before Henry Koehn battled back to earn an 11-6 decision.
"In that match you could see the difference in Cedar Falls having eight matches already and us having none," Wignall said.
Earlier, the Tigers also got a big victory at 195, where Ben Bowman outlasted Jackson Penningroth, 6-3, in double overtime.
"Jackson has a bad shoulder from football a year ago, and those are always hard to wrestle on–even a year later," Wignall said.
Ankeny will travel to Fort Dodge on Thursday to face the No. 4 Dodgers. The Hawks will then compete at Indianola on Saturday.
Here are the match-by-match results:
Cedar Falls 34, Ankeny 32
182: Barnett (CF) beat Bennethum, 10-4; 195: Bowman (CF) beat Penningroth, 6-3 (2OT); 220: Schwiete (A) pinned Secor, 3:56; 285: Doyle (CF) pinned Pelinski, 3:45; 106: Hansen (A) won by technical fall over Fadiga, 16-0; 113: Shimp (CF) beat Maihan, 4-0; 120: T. Anderson (A) won by technical fall over Vallejo, 20-4; 126: Cox (A) beat Cross, 12-1; 132: Koehn (CF) beat Folkers, 11-6; 138: Whitt (CF) pinned Pochinski, :35; 145: McCartan (CF) beat Allen, 12-2; 152: Schaul (CF) pinned Lansing, 1:40; 160: Rathjen (A) pinned K. Campbell, 1:38; 170: Nessa (A) pinned D. Campbell, 2:17.