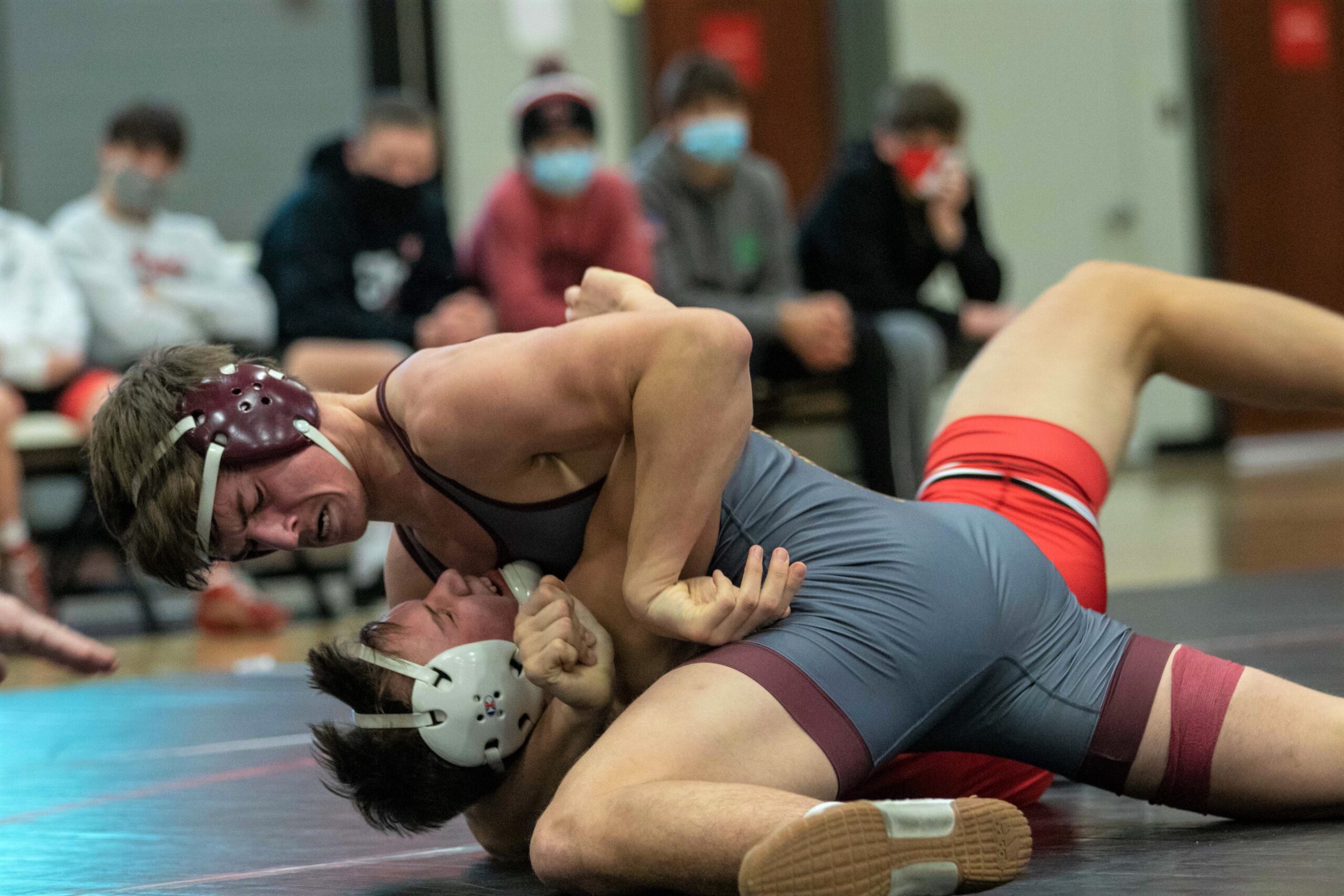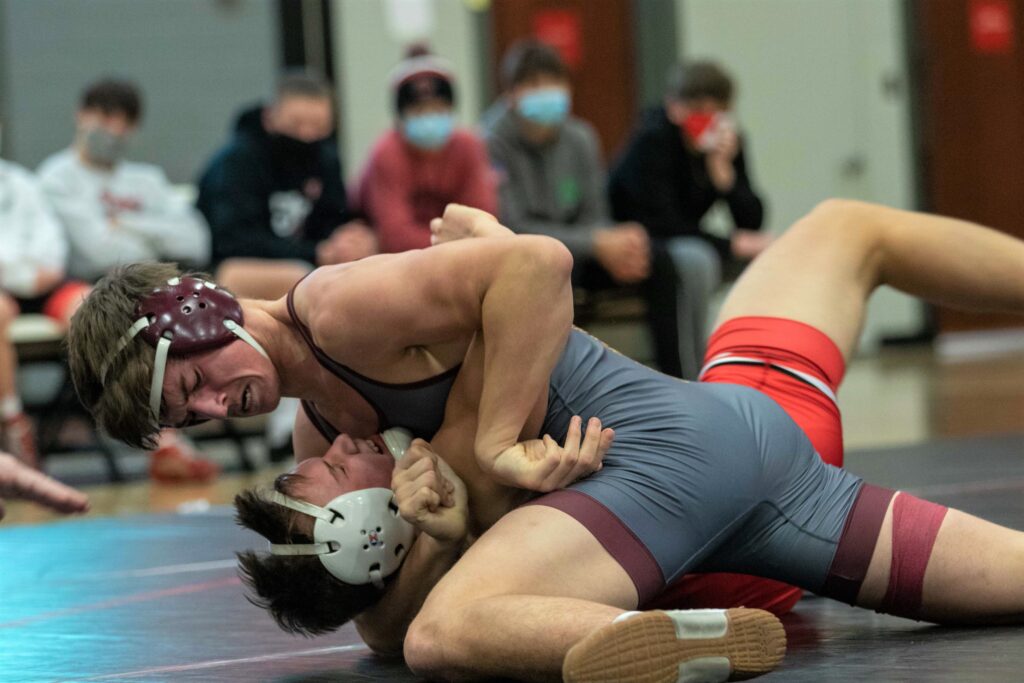 A tough opening week for the Ankeny wrestling team continued on Thursday as the seventh-ranked Hawks suffered a 38-31 loss at No. 4 Fort Dodge in their CIML Iowa Conference opener.
Ankeny dropped to 0-2 overall after opening the season with a loss to Cedar Falls on Tuesday.
"We didn't wrestle bad," said Ankeny coach Jack Wignall. "Fort Dodge was just a little better."
Fort Dodge won the first four matches to build a 19-0 lead. The Hawks never recovered.
"The only match of those four that was close was at 113 (pounds)," Wignall said. "Fnu Maihan wrestled (third-ranked) Max Bishop and lost, 3-0. But he wrestled him very tough."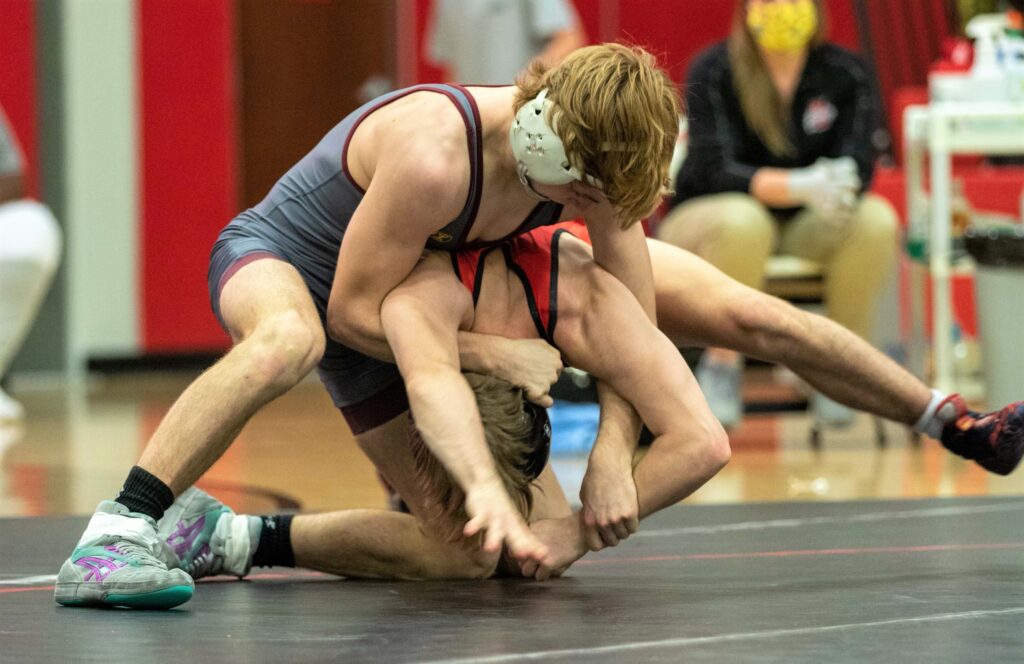 Ankeny got some big wins from the duo of Caleb Rathjen and Trever Anderson, who both defeated other highly-ranked wrestlers.
Rathjen, who is top-ranked at 152, pinned Kody Cook in 1 minute 43 seconds at 160. Cook is ranked fourth.
At 120, the second-ranked Anderson posted a 3-1 decision over No. 4 Lane Cowell.
"Trever had a great match," Wignall said. "And Caleb looked great."
The Hawks ended the meet on a high note, getting back-to-back pins from Cade Bennethum at 182 and Jackson Penningroth at 195. Bennethum pinned No. 5 Ben Egli in 2:50.
"That was a big pin and a great win for Cade," Wignall said.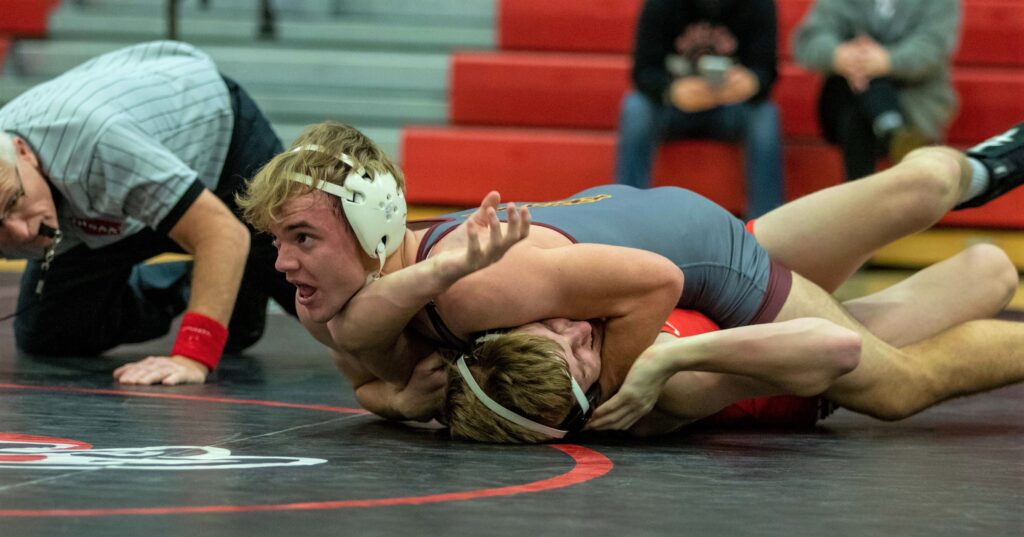 Ankeny also got a fall from Ryan Allen at 145. No. 5 Cael Cox won by a major decision at 126.
The Dodgers captured eight of the 14 matches in their only home dual of the season.
"We're better than last week," Dodgers coach Bobby Thompson told the Fort Dodge Messenger. "Each time out, it's nice to see guys get better. Then we evaluate and continue to grow.
"We want to be the best we can be in February when it counts," he added.
The Hawks will compete in the Indianola tournament on Saturday.
Here are the match-by-match results:
Fort Dodge 38, Ankeny 31
220: Read (FD) pinned Schwiete, 2:38; 285: Nichols (FD) pinned Pelinski, 1:30; 106: Dru Ayala (FD) beat Hansen, 17-3; 113: Bishop (FD) beat Maihan, 3-0; 120: T. Anderson (A) beat Cowell, 3-1; 126: Cox (A) beat Forbes, 12-1; 132: Dra. Ayala (FD) won by forfeit; 138: Ross (FD) beat Folkers, 15-6; 145: Allen (A) pinned Hartman, 5:09; 152: Phillips (FD) pinned Lansing, 1:39; 160: Rathjen (A) pinned Cook, 1:43; 170: Pederson (FD) beat Nessa, 3-0; 182: Bennethum (A) pinned Egli, 2:50; 195: Penningroth (A) pinned Mosley, 5:20.