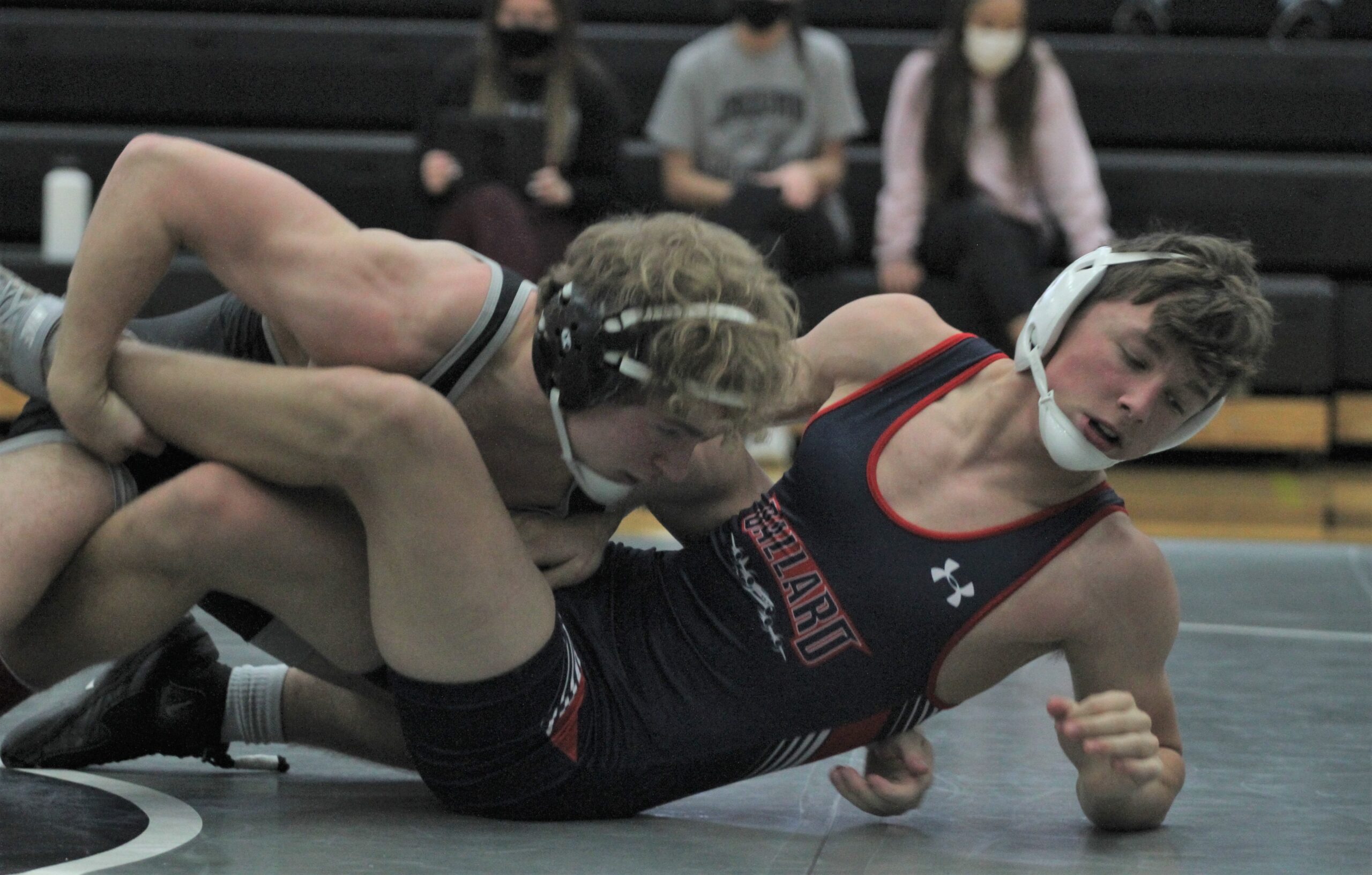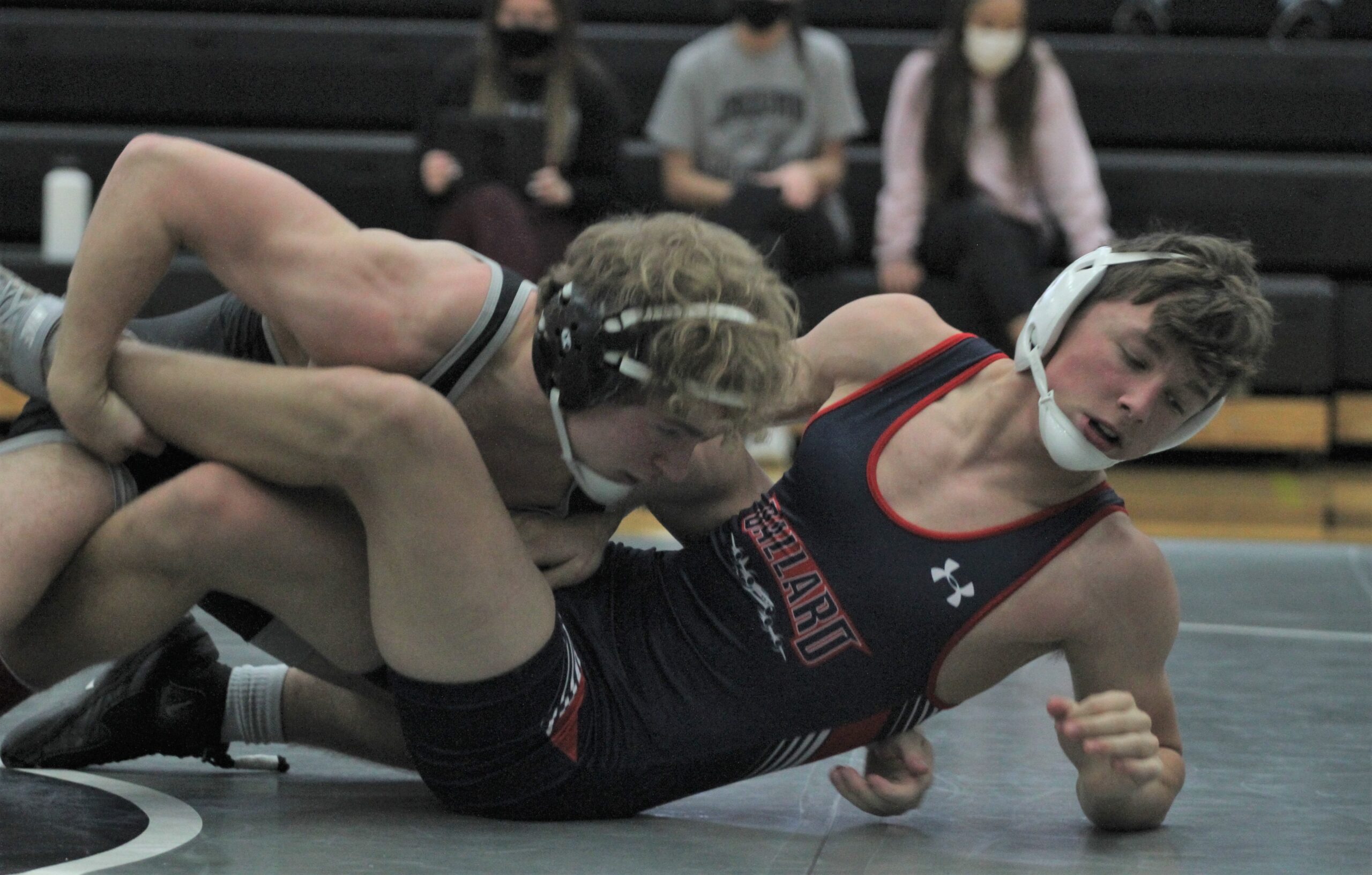 The Ankeny Centennial wrestling team fell to 4-2 on the season after losing a pair of dual meets on Thursday at Indianola.
The Jaguars suffered a 40-34 defeat to Bondurant-Farrar. They also dropped a 48-25 decision to the host Indians.
"We (stunk) tonight," said Centennial coach Jay Groth. "We did not wrestle well as a team."
The meet against Bondurant-Farrar came down to the final match at 106 pounds. The Bluejays got a pin from seventh-ranked Cody Hay in 1 minute 8 seconds to seal the victory.
Indianola racked up six pins in its win over Centennial, one of them by second-ranked Ryder Downey at 132. The Indians also got a technical fall at 220 from No. 8 Jaylin Smith.
"We had distractions from the start as one of our seniors did not make weight," Groth said. "We got outscrambled and gave up points, too, at the end of periods."
Still, there were some bright spots for the Jaguars. No. 8 Carter Cahill remained unbeaten at 160 and has pinned every opponent he has wrestled this season.
No. 8 Lucas Bruhl also had a pair of falls at 113.
"Kyle Janssen went 2-0 (at 126) and looked good," Groth said. "Sam Watson and Mason Honderd split time at 152, and both got big wins."
The Jaguars will compete in the Don Miller Invitational on Saturday at Fort Dodge.
Here are the match-by-match results from Thursday:
Indianola 48, Centennial 25
106: B. Downey (I) pinned Bright, 3:44; 113: Bruhl (AC) pinned Meyer, :49; 120: Meacham (I) beat Wiener, 8-6; 126: Janssen (AC) beat Thomsen, 7-3; 132: R. Downey (I) pinned Dunn, 2:56; 138: Helmkamp (AC) beat Aldridge, 9-0; 145: Lloyd (I) pinned Bennett, 4:20; 152: Honderd (AC) pinned Gibson, 5:27; 160: Cahill (AC) pinned Kellow, 1:29; 170: Cunningham (I) pinned Vernon, :34; 182: Darr (I) beat English, 10-1; 195: Whalen (I) pinned Kaiser, 1:44; 220: Smith (I) won by technical fall over Heimer, 17-1; 285: Crawford (I) pinned Boyle, 1:59.
Bondurant-Farrar 40, Centennial 34
113: Bruhl (AC) pinned Rowe, 2:51; 120: Anderson (BF) beat Wiener, 4-0; 126: Janssen (AC) pinned Ekstam, :36; 132: Fiser (BF) beat Dunn, 13-2; 138: Oberbroeckling (BF) pinned Helmkamp, :36; 145: Bennett (AC) pinned Cramblit, :34; 152: Watson (AC) beat Martin, 15-2; 160: Cahill (AC) pinned Meyer, 1:42; 170: Smith (BF) pinned Vernon, 1:52; 182: Powers (BF) pinned English, 2:37; 195: Reha (BF) beat Kaiser, 6-3; 220: Fulton (BF) pinned Heimer, 1:53; 285: Boyle (AC) pinned Larson, 5:00; 106: Hay (BF) pinned Bright, 1:08.