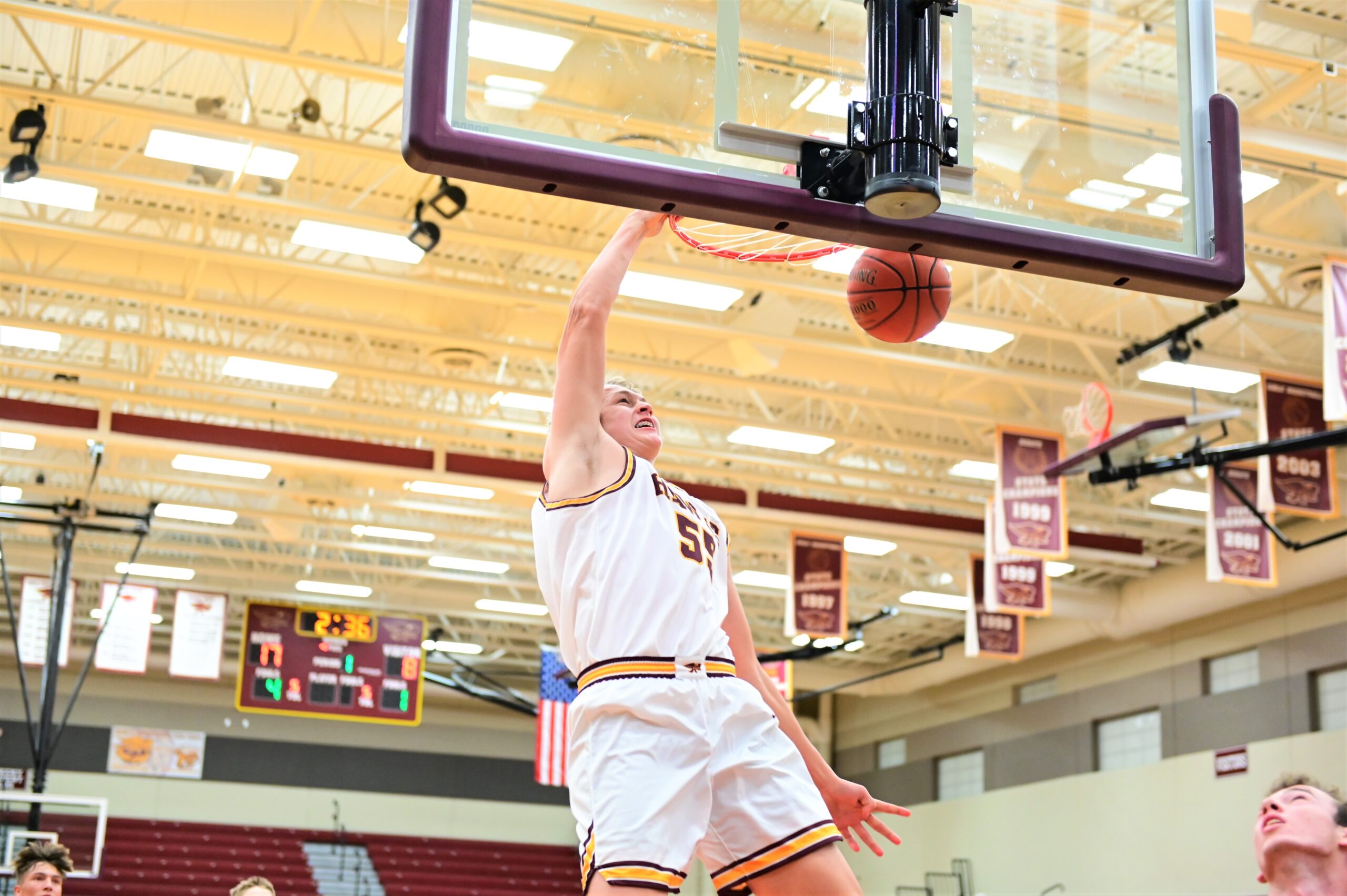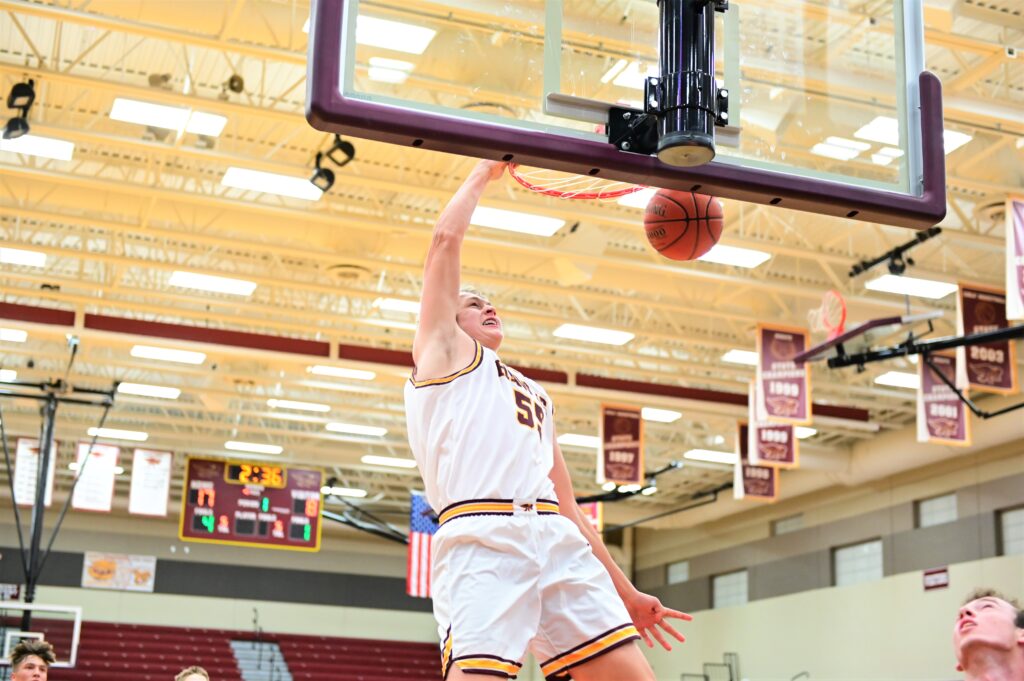 Bouncing back from its first loss of the season, the Ankeny boys' basketball team romped to an 80-48 victory over visiting Fort Dodge on Friday.
The ninth-ranked Hawks, who had lost at Pella on Tuesday, improved to 2-0 in the CIML Iowa Conference and 2-1 overall. The Dodgers dropped to 0-3 on the season, with all three losses coming against league opponents.
"The guys set the tone early defensively and were consistent throughout the game," said Ankeny coach Brandt Carlson.
Ankeny jumped out to a 28-12 lead at the end of the first quarter and never looked back. The Hawks held a 46-24 advantage at halftime.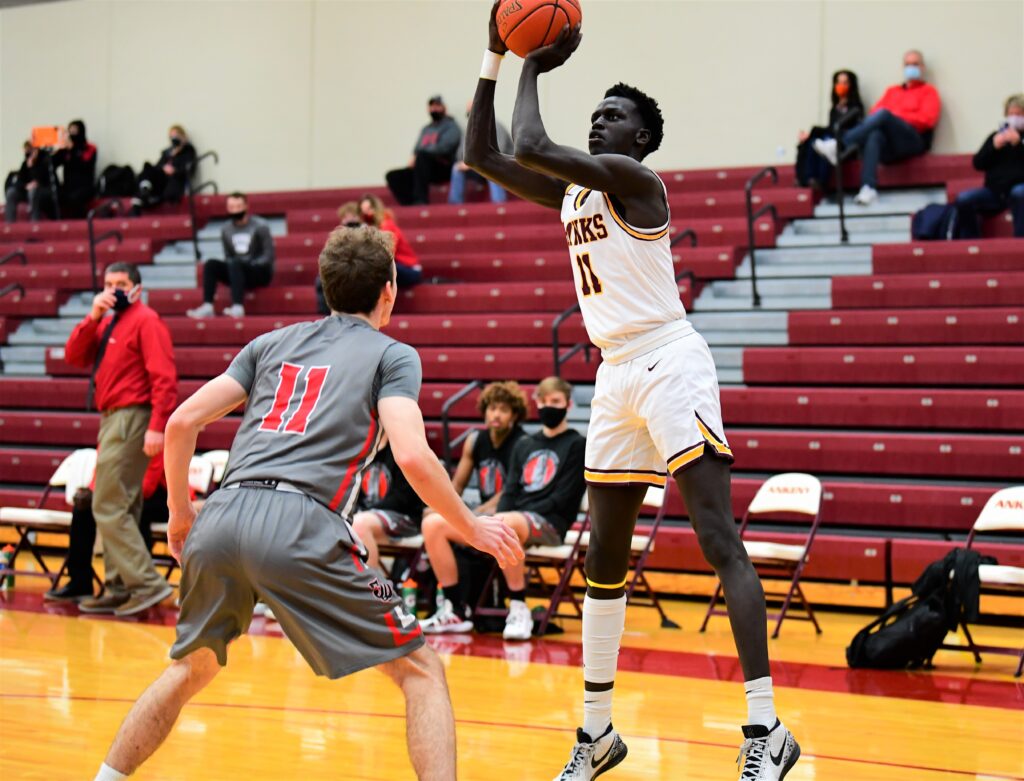 "We were able to see a lot of combinations on the floor which will be helpful as we play one of the toughest schedules in the state," Carlson said. "Our post players continue to deliver offensively which will be crucial to our success."
Bentor Neyail and Carson Johnson, a freshman, each scored 12 points in the win. Braden Simonsen had 11 points, and JJ Kohl added 10.
"(Ankeny) really shot the ball well," Dodgers coach Tom Daniel told the Fort Dodge Messenger. "With the size they have, we didn't think we could match up well with them. They split our zone and really did a nice job going high-to-low.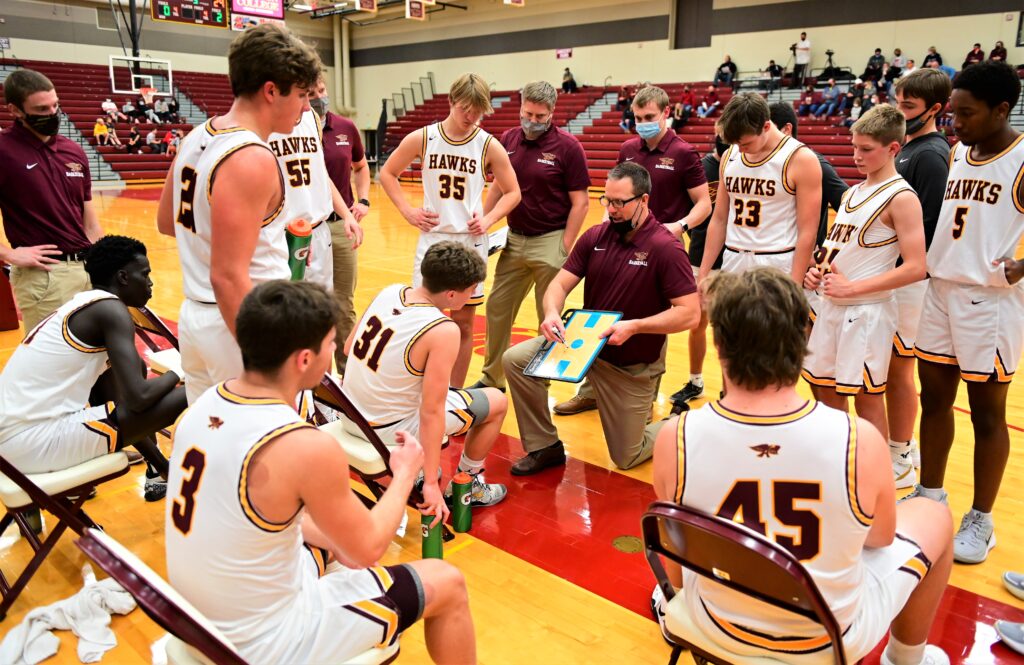 "Our kids played hard, but we were short-handed and that doesn't help when you are playing a team like Ankeny. We've just got to do a better job of coaching our kids up and fixing the things that are fixable," he added.
Fort Dodge shot just 30.8 percent from the field (16-of-52). Averey Martin led the Dodgers with 14 points, while Javion Jondle added 13.
Ankeny will travel to Waukee on Monday to face the Warriors in a rematch of last year's Class 4A championship game, which was won by the Hawks, 78-70.
Waukee has yet to play a game, but the Warriors are loaded. All-staters Tucker DeVries and Payton Sandfort are back for their final season under coach Justin Ohl, whose team has also added Dowling Catholic transfer Omaha Biliew–one of the nation's top players in the Class of 2023.