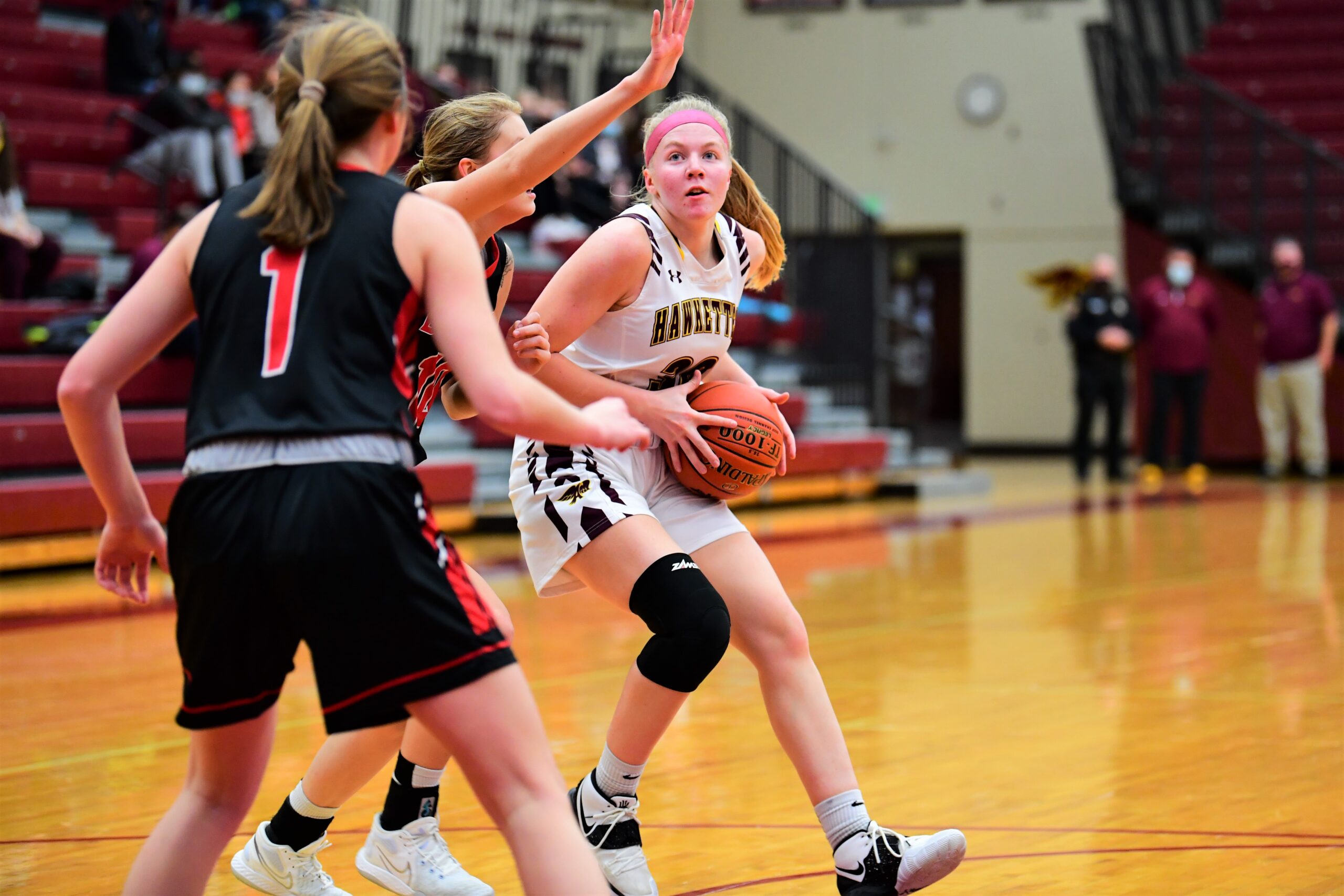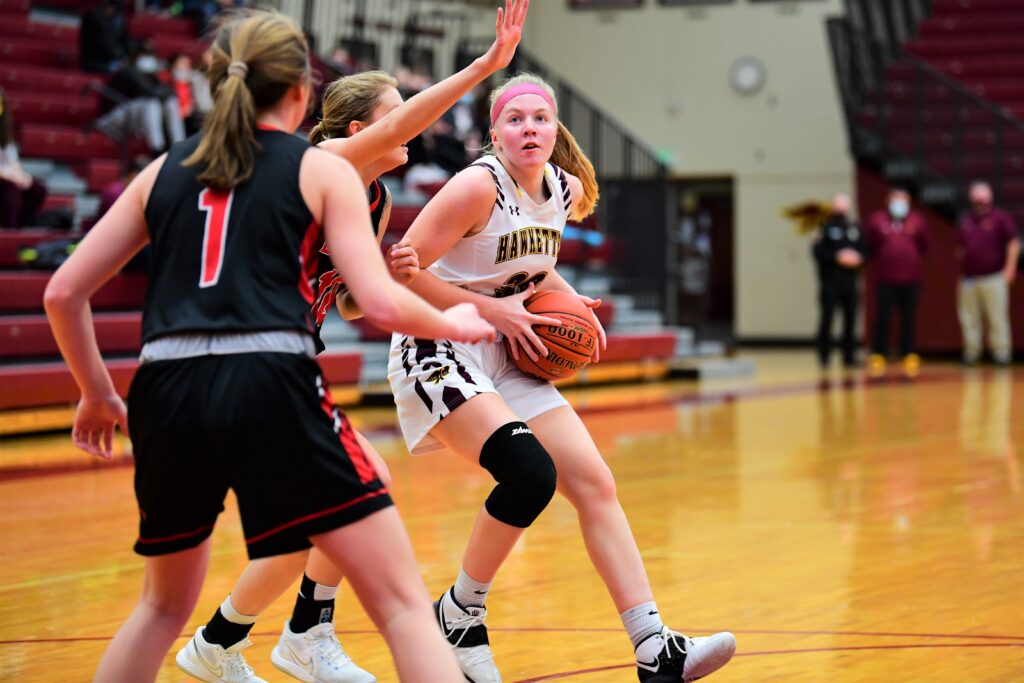 The Ankeny girls' basketball team remained unbeaten with a 74-44 victory over visiting Fort Dodge on Friday.
The Hawkettes jumped out to a 23-10 lead at the end of the first quarter. They extended the margin to 45-24 at halftime.
"I thought we ran in transition very well and did an extremely good job at making the extra pass," said Ankeny coach Dru McAnelly. "I also thought our help-side defense was much better."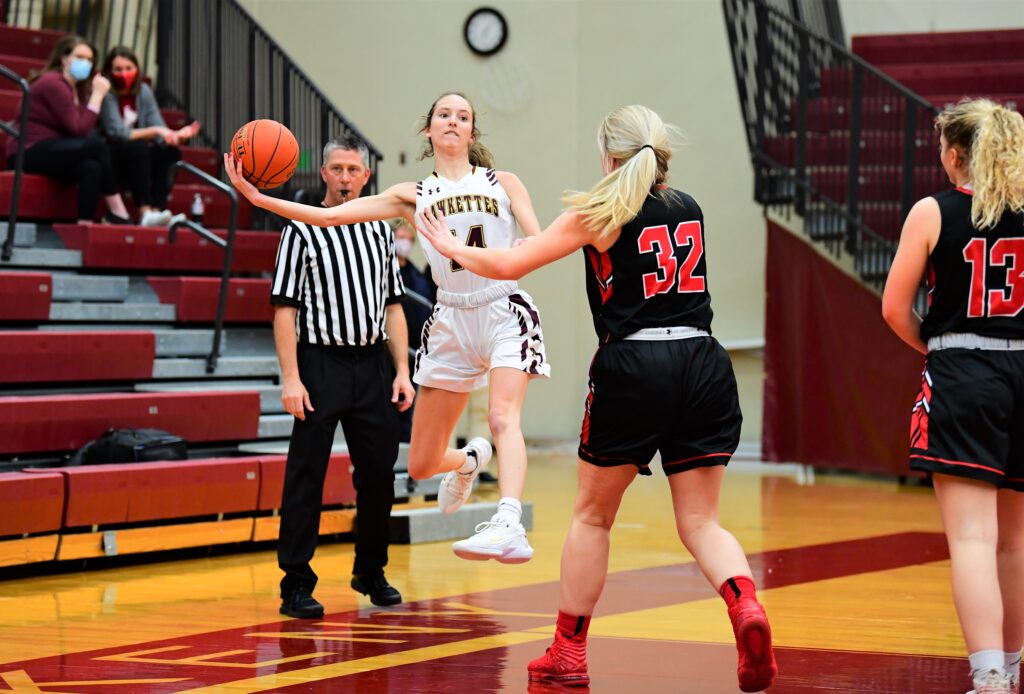 Abby Johnson led Ankeny with 19 points, while Jenna Pitz had 14. Ellie Maschoff added 13, including three of the team's 12 3-point goals.
"It's always nice to play a bunch of girls and once again we had three girls in double figures," McAnelly said.
Ankeny improved to 2-0 in the CIML Iowa Conference and 3-0 overall. The Dodgers' records fell to 1-2 and 1-3.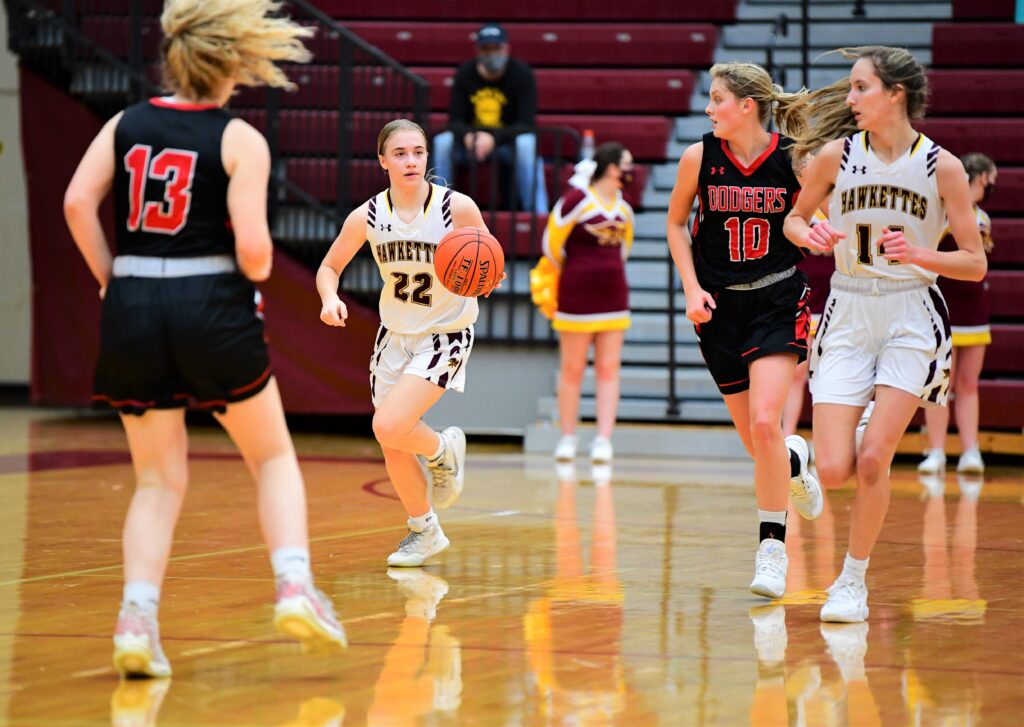 Fort Dodge was coming off an overtime win against Mason City on Tuesday. Tristin Doster scored 10 points to lead the Dodgers.
Ankeny has won 14 of the last 15 meetings in the series. Fort Dodge's only victory during that stretch came in the 2015-16 season, 60-44.
The Hawkettes will travel to Waukee on Monday. The Warriors have yet to play a game, but are ranked third in Class 5A.