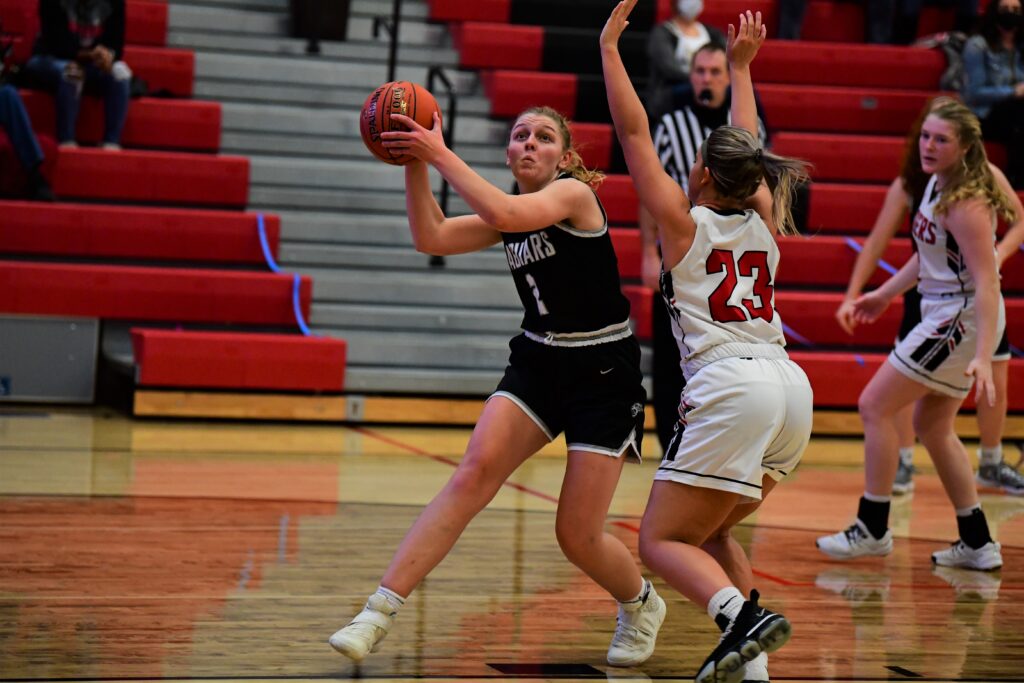 Nothing could stop the Ankeny Centennial girls' basketball team on Friday night.
Marshalltown certainly couldn't.
The seventh-ranked Jaguars built a 62-5 halftime lead and rolled to a 98-13 victory at Marshalltown in a CIML Iowa Conference game. It was the most points ever scored by Centennial and the most lopsided win in school history, surpassing the 70-point margin against Des Moines Lincoln in last year's season opener.
"We had great contributions from multiple players as we are getting our newcomers valuable experience," said Centennial coach Scott DeJong. "We had three players in double figures off the bench."
Centennial shot 59.7 percent from the field (37-of-62) and 50 percent from 3-point range (14-of-28). Maggie Phipps scored 20 points to lead the way, going 6-for-7 from behind the arc.
Jackie Pippett had 17 points in just 10 minutes of action. She enjoyed a perfect shooting night, going 6-for-6 from the field and 5-for-5 at the free-throw line.
Aliyah Al-Hameed added 16 points. She went 4-for-8 from 3-point range.
Lizzie Strom and Olivia Anderson each had a double-double. Strom had 13 points, 12 rebounds and three blocks, while Anderson added 12 points and 12 boards.
Averi Porter dished out six assists and Ella Becker had three steals for the Jaguars, who scored a whopping 2.04 points per possession and committed only one turnover.
"It was great to get the all-around performances, but we know we have a bigger test coming up," said DeJong, whose team will play at No. 11 Ames (2-0, 3-1) on Tuesday.
The Jaguars improved to 2-0 in the conference and 3-0 overall. Marshalltown's records dropped to 0-2 and 0-4 after its third straight loss to a ranked opponent–all of them by 70 points or more.
Sarah Huffman led the Bobcats with six points.
"We need to control the things that we can control," Bobcats coach Brian Murphy told the Marshalltown Times-Republican. "We can control effort, we can control our very basic defensive principles. There are growing pains for sure, but at a certain point we do have to start stepping up and deciding we're going to start learning from some of the things that we're seeing."