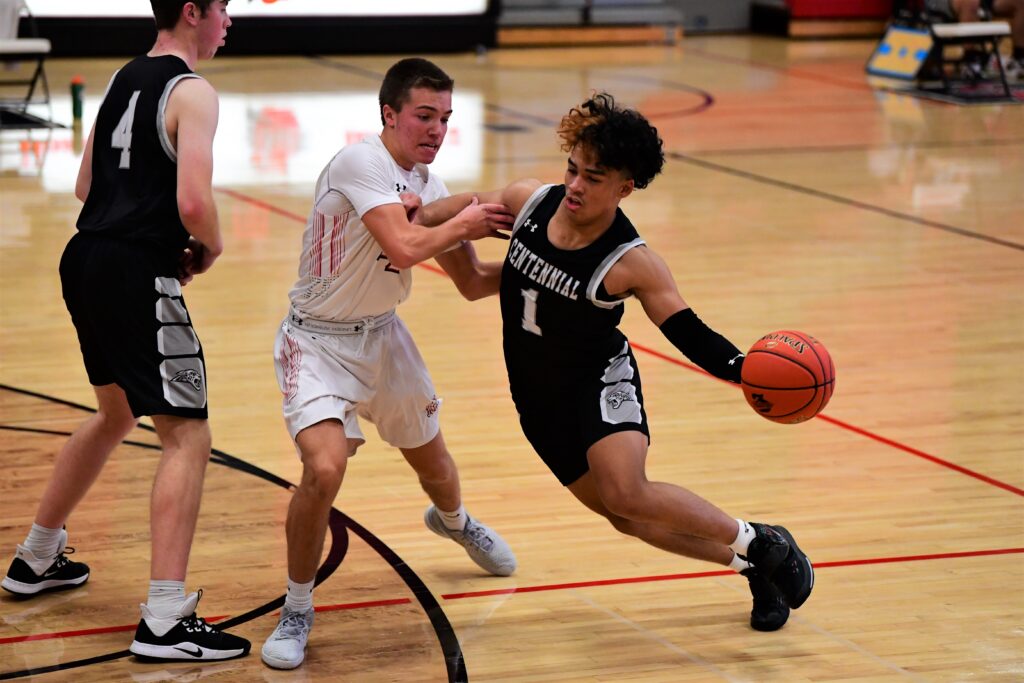 A 14-3 run to close out the game allowed the Ankeny Centennial boys' basketball team to escape with a 72-62 victory at Marshalltown on Friday.
The eighth-ranked Jaguars improved to 2-0 in the CIML Iowa Conference and 3-0 overall. Marshalltown's records fell to 0-1 and 0-3.
"We played in spurts all night," said Centennial coach Bob Fontana. "We found a way to win against a scrappy Marshalltown team after battling some adversity going into the game and also during the game."
Centennial scored nine straight points in the fourth quarter to erase a 59-58 deficit. Then things got a little testy when Marshalltown's Grant Greazel fouled out shortly after committing an intentional foul, which sparked a reaction from some of the Jaguars and led to a pair of technical fouls.
In the end, though, it didn't matter.
Jackson Snyder led Centennial with 20 points, going 4-for-6 from 3-point range. Colin McAleer had a double-double with 18 points and 12 rebounds.
Lio Aguirre chipped in 10 points and four steals. Jaron Crews added nine points and five assists.
"We had some guys step up and make some plays at key times," Fontana said. "We must continue to strive for consistency on both ends of the floor."
Armonniey Thomas poured in a game-high 29 points to lead Marshalltown. He helped the Bobcats overcome a 41-30 halftime deficit before Centennial regained control of the game.
Drake Kapayou added 17 points in the loss.
"Our energy and effort were there," Bobcats coach Michael Appel told the Marshalltown Times-Republican. "We were scrappy and we played hard, we battled back when we got down. We're seeing a lot of good things based just on our effort and how hard we're playing."
The Jaguars will travel to Ames on Tuesday for another Iowa Conference game against the Little Cyclones (2-0, 4-0).
"This league presents a challenge every night out, and you must meet that challenge if you want to be a good ball club," Fontana said.