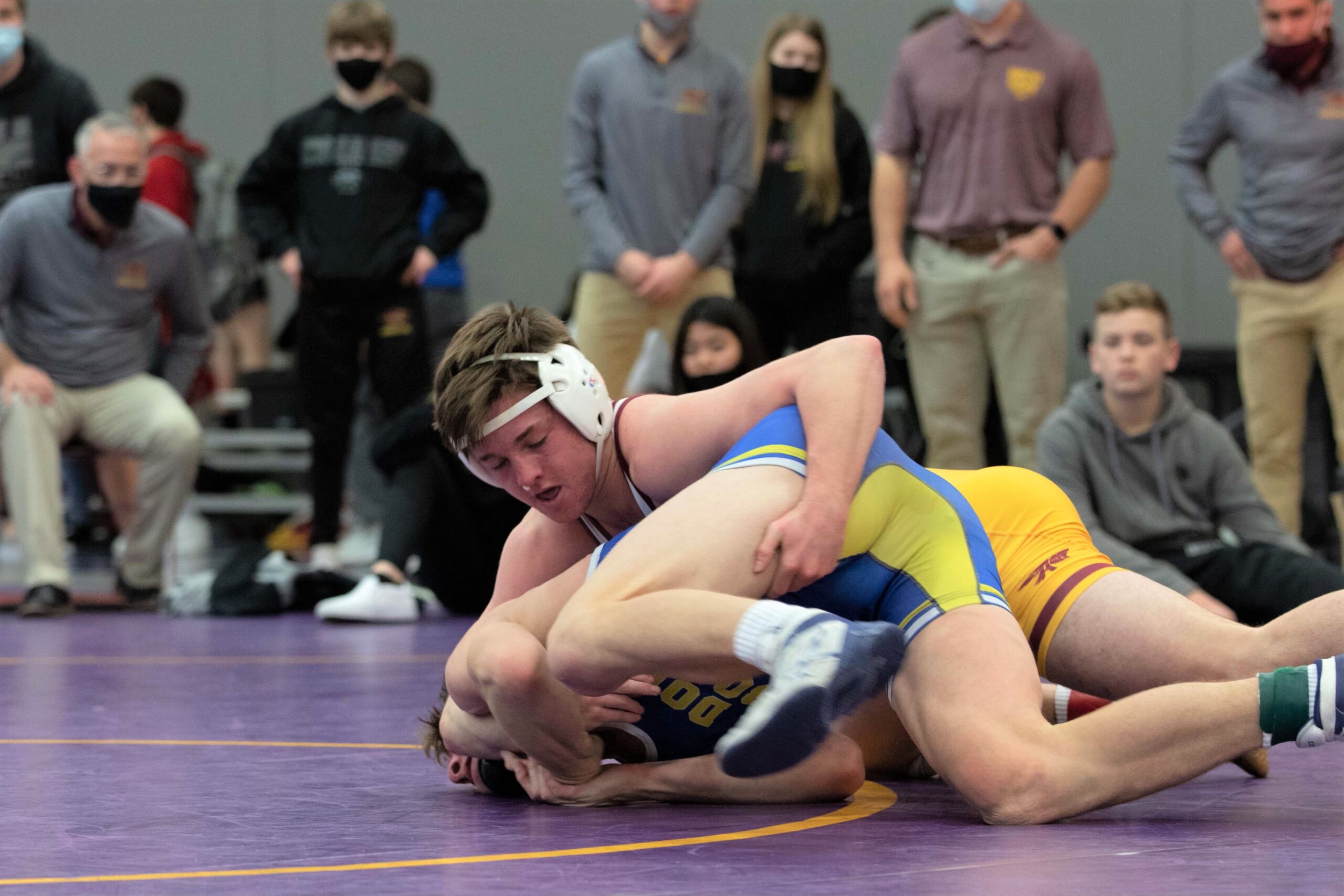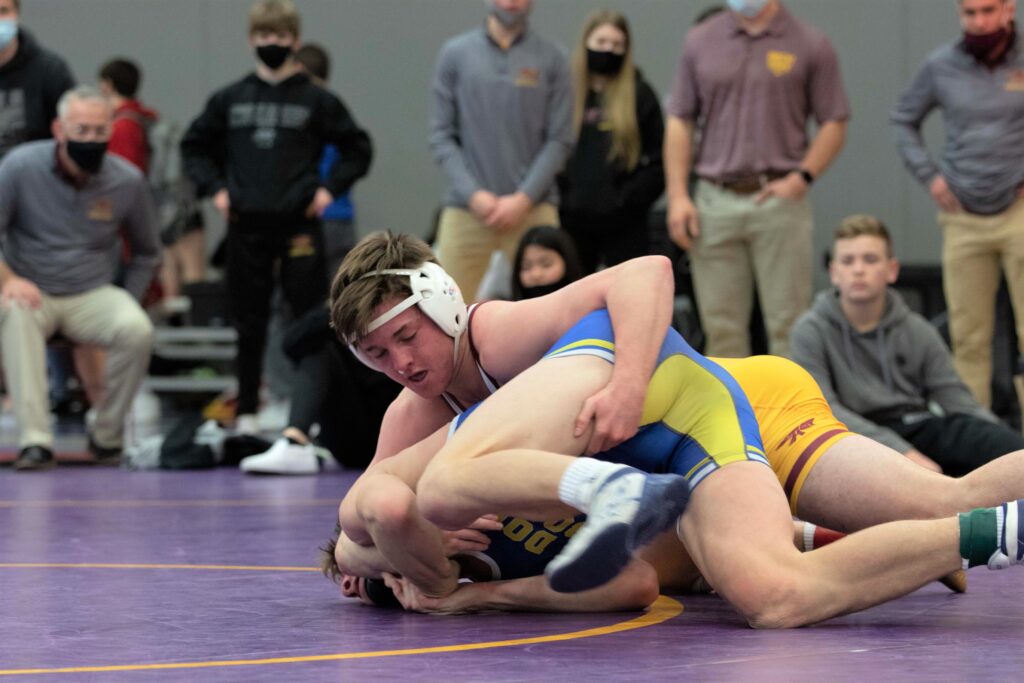 Caleb Rathjen is still working himself into wrestling shape.
The Ankeny senior, though, is still dominating his opponents on the mat.
Rathjen, a two-time state champion who is ranked No. 1 at 152 pounds in Class 3A, easily captured a title at 160 in the Indianola Invitational on Saturday. He won his first three matches by fall in a combined 2 minutes 50 seconds before posting a 19-10 major decision in the final over Cael Frost of Don Bosco, who is ranked No. 1 in Class 1A.
"Caleb hammered that kid from Bosco," said Ankeny coach Jack Wignall. "It was incredible. He's just so strong and powerful."
Rathjen, who improved to 6-0 on the season, handed Frost his first loss in 13 matches. He racked up eight takedowns, three of them in the third period.
"I thought I wrestled pretty well," Rathjen said. "I got sloppy a few times in my last match, but that was kind of expected with being so early in the season."
Rathjen led No. 7 Ankeny to a fifth-place finish in a loaded seven-team field. The Hawks finished with 110 points.
Missouri powerhouse Liberty won the team crown with 240 points. Millard South (Neb.) took second with 161.5.
"There were 50 ranked kids in the tournament," Wignall said. "We knew we were going to take our lumps. We knew we were outmanned in some of those matches, and we were. But we needed that competition."
Ankeny got second-place finishes from No. 2 Trever Anderson at 120 and No. 5 Cael Cox at 126. No. 10 Ben Hansen took third at 106, and Jackson Penningroth finished fourth at 195.
"This tournament was a lot of fun," Wignall said. "Our kids got a chance to wrestle a lot of matches."
Anderson was part of arguably the toughest bracket. He posted a 4-1 decision over Chris Coates of Liberty, handing the freshman his only loss of the day.
Anderson then rolled to a 15-3 major decision over Nebraska state champ Caleb Coyle of Millard South before dropping a 5-3 verdict to No. 3 Garrett Funk of Don Bosco, a returning state medalist. Funk's victory allowed Coates–who had earlier pinned Funk–to win the bracket.
"Trever lost a heartbreaker," Wignall said. "He had some chances to win it."
Anderson and Cox are now 5-1 on the season. Cox lost by a major decision in the final to Easton Hilton of Liberty, 11-0.
"I think when Cael wrestles a highly-ranked guy he gives them too much credit. He respects them a little too much," Wignall said. "He just needs to go out there and wrestle his match and hammer away, and he didn't do that in the last match."
Hansen posted a 4-2 decision in overtime over No. 7 Bowen Downey of Indianola in his first match of the day.
"That was a real good win for Ben," Wignall said. "He's looking good, but he just needs to be a little more consistent. He also pinned a kid from Don Bosco, but then went into the winner's bracket and got beat in his last two matches."
Ankeny will travel to Waukee on Tuesday for a double dual meet against the No. 3 Warriors and No. 10 Dowling Catholic.
"It's not going to get any easier for us," Wignall said.