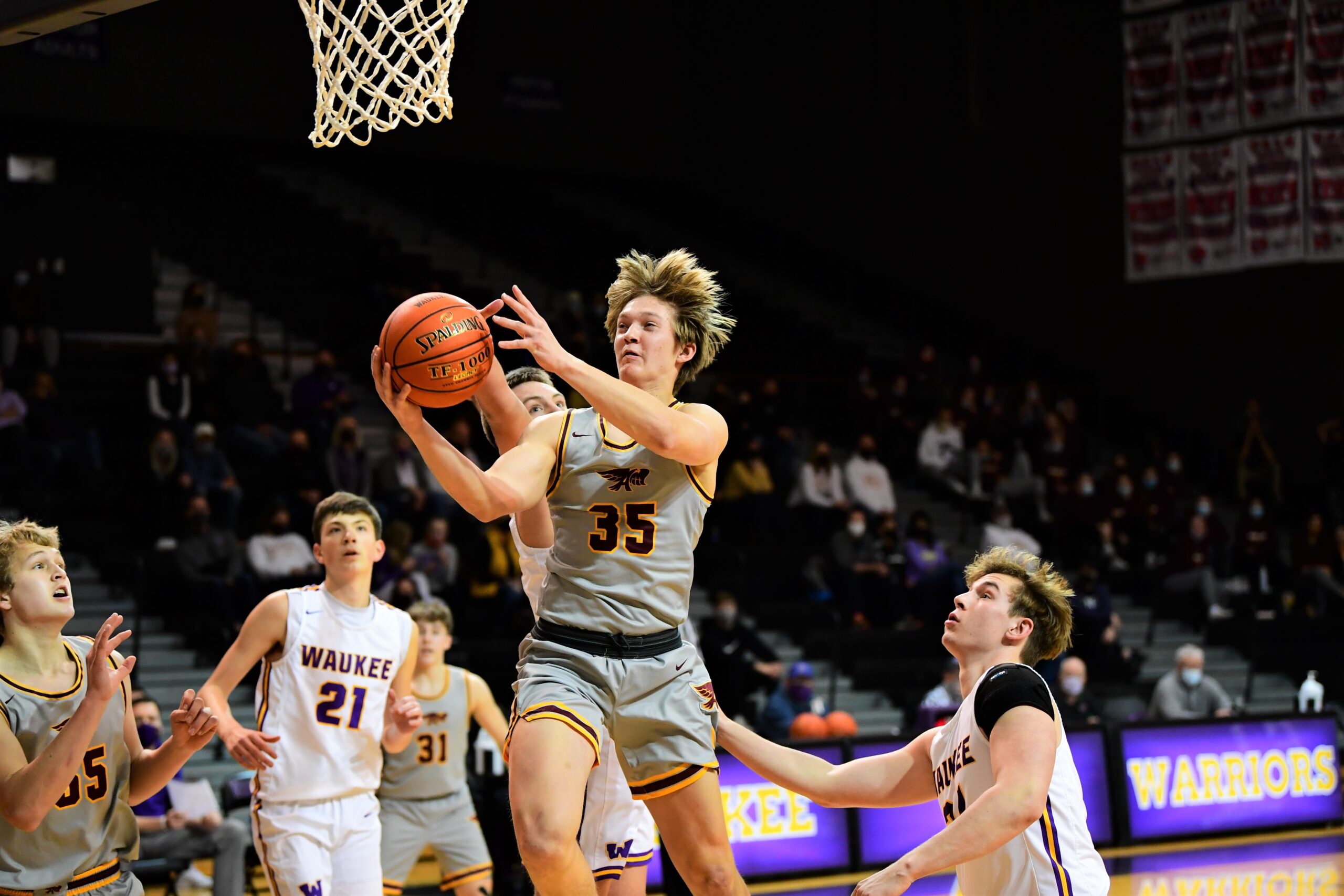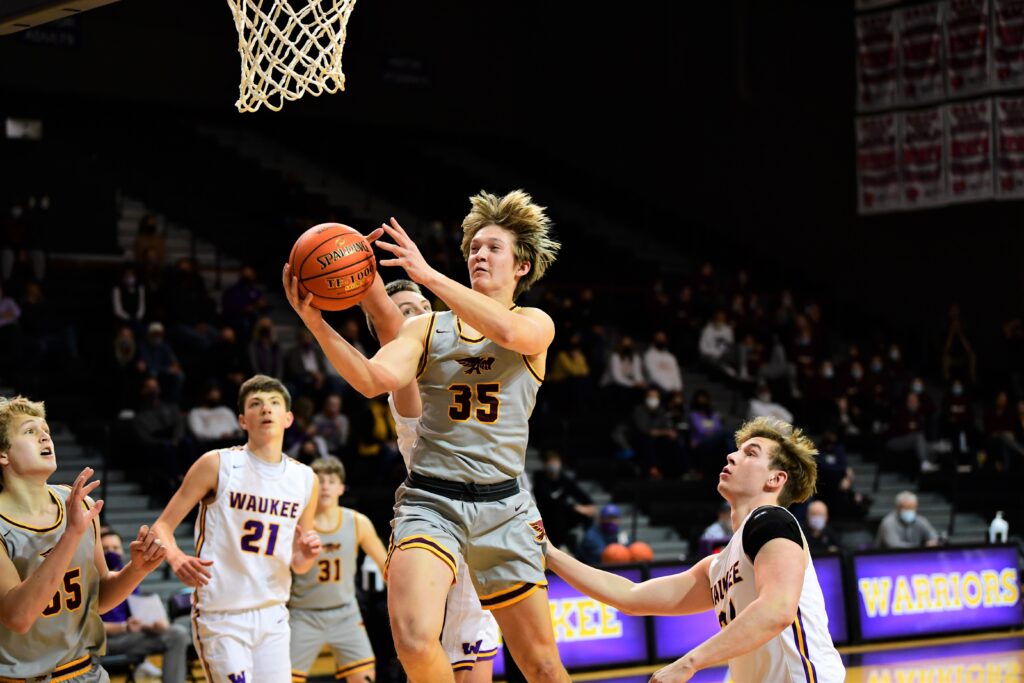 The Waukee boys' basketball team that lost to Ankeny in last year's Class 4A championship game was a loaded squad with at least two Division I recruits.
Now, the Warriors are even better.
The addition of Dowling Catholic transfer Omaha Biliew, one of the nation's top prospects in the Class of 2023, has made Waukee the prohibitive favorite to capture this year's state title. The Warriors could even become one of the state's best all-time teams.
On Monday, Waukee did nothing to dampen those expectations. The Warriors opened their season with a 65-28 victory over visiting Ankeny, which had the advantage of three games under its belt but was totally outmanned on the court.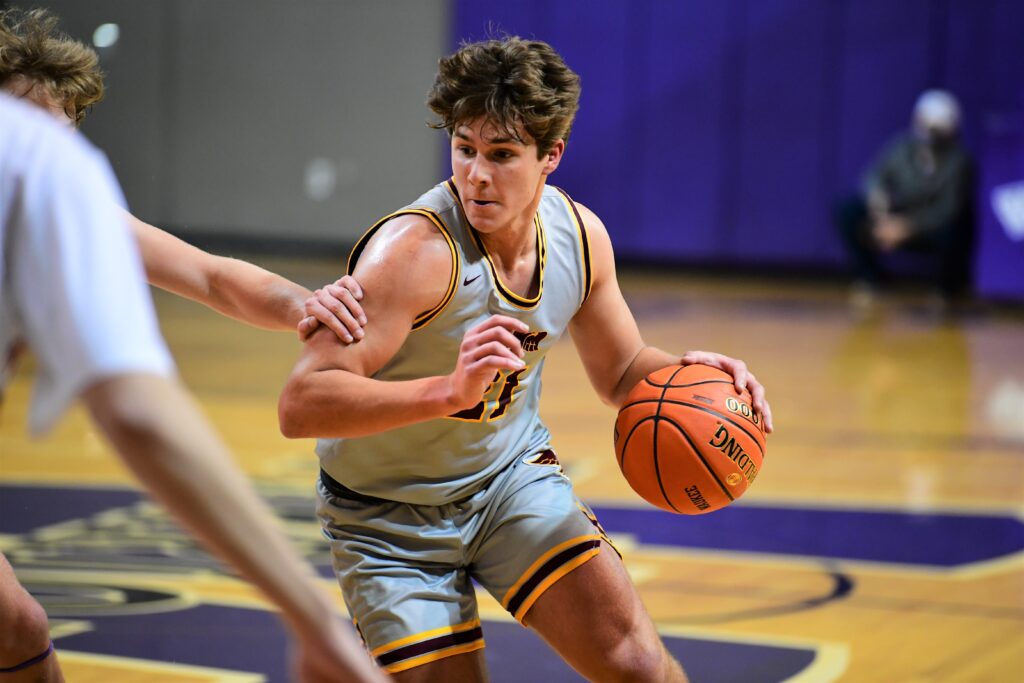 "You get exposed really fast when you play a team like that," said Ankeny coach Brandt Carlson. "It's our job to fix some of those holes."
Waukee built a 39-10 halftime lead and extended the margin to 51-14 after three quarters. The Hawks doubled their output with 14 points in the final period, but it was still their fewest points ever under Carlson and the fewest by an Ankeny team in at least 30 years.
Ankeny (2-2) simply had no answers for Waukee's defensive length at every position.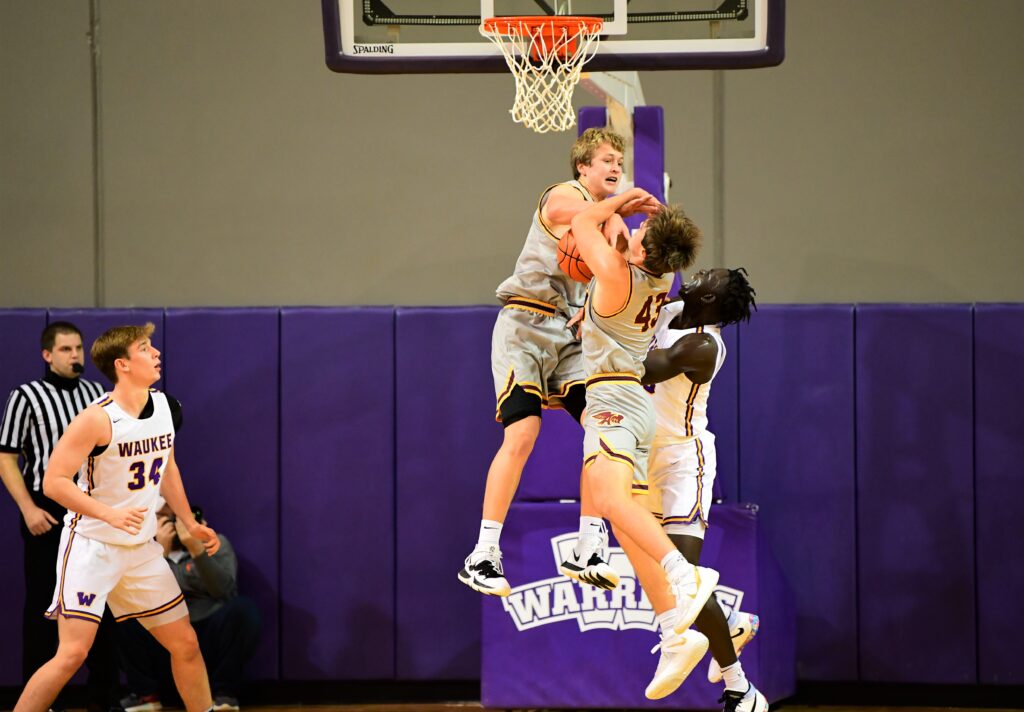 "That was the hard part. There was no driving angles at all," Carlson said. "You swing the ball really well, and there's still nothing there. You throw it inside, and they block it. They tip every pass. That's a great defensive team, a great rebounding team and a great shooting team as well. They're obviously the favorites to win it this year. Everyone's going to have to fight for second at this point."
Biliew, a 6-foot-8 sophomore, had 15 points in his Waukee debut. He grabbed 10 rebounds and blocked four shots.
Iowa recruit Payton Sandfort also had a double-double. He finished with 14 points and 11 boards.
Tucker DeVries, a Drake recruit, added 14 points, eight rebounds, four assists and five steals. Wyatt Heston–who would probably start for every other team in the state–came off the bench and contributed 10 points, including a pair of 3-point goals.
"They definitely proved how good they are," Carlson said. "It was a great learning experience for our guys just to be here to be see how good they are. Obviously, we didn't shoot well and didn't do a lot of things very well, but we played hard. There's some things we can take away individually that hopefully we can get better at. It's all about February and March. Hopefully, we'll get better and we'll give them a better test when we play them again (on Jan. 19)."
Brayden Drea and Braden Simonsen each had six points to lead Ankeny.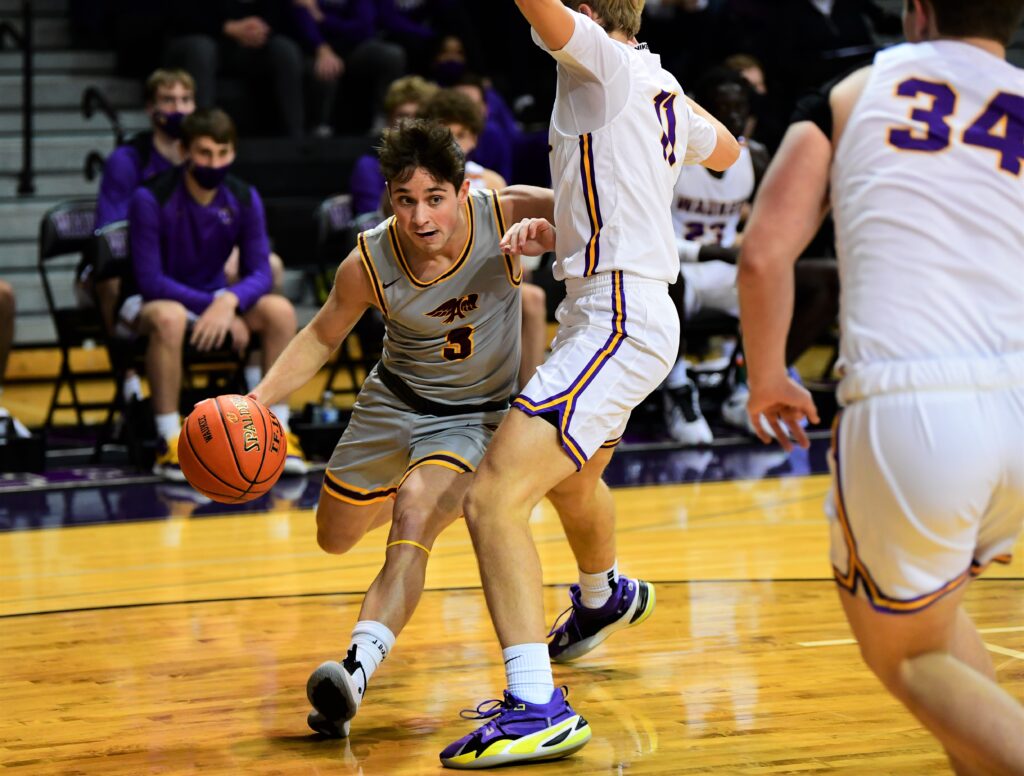 "We had some early open shots from 3. They just weren't going down," Carlson said. "Then you're down 10 points, then down 15, and it kind of snowballed from there.
"But I like some of our guys who were in there at the end of the game. They put some things together, and hopefully we can build off that," he added.
The Hawks will now be off for the holiday break. They will play at Ankeny Centennial on Jan. 5.