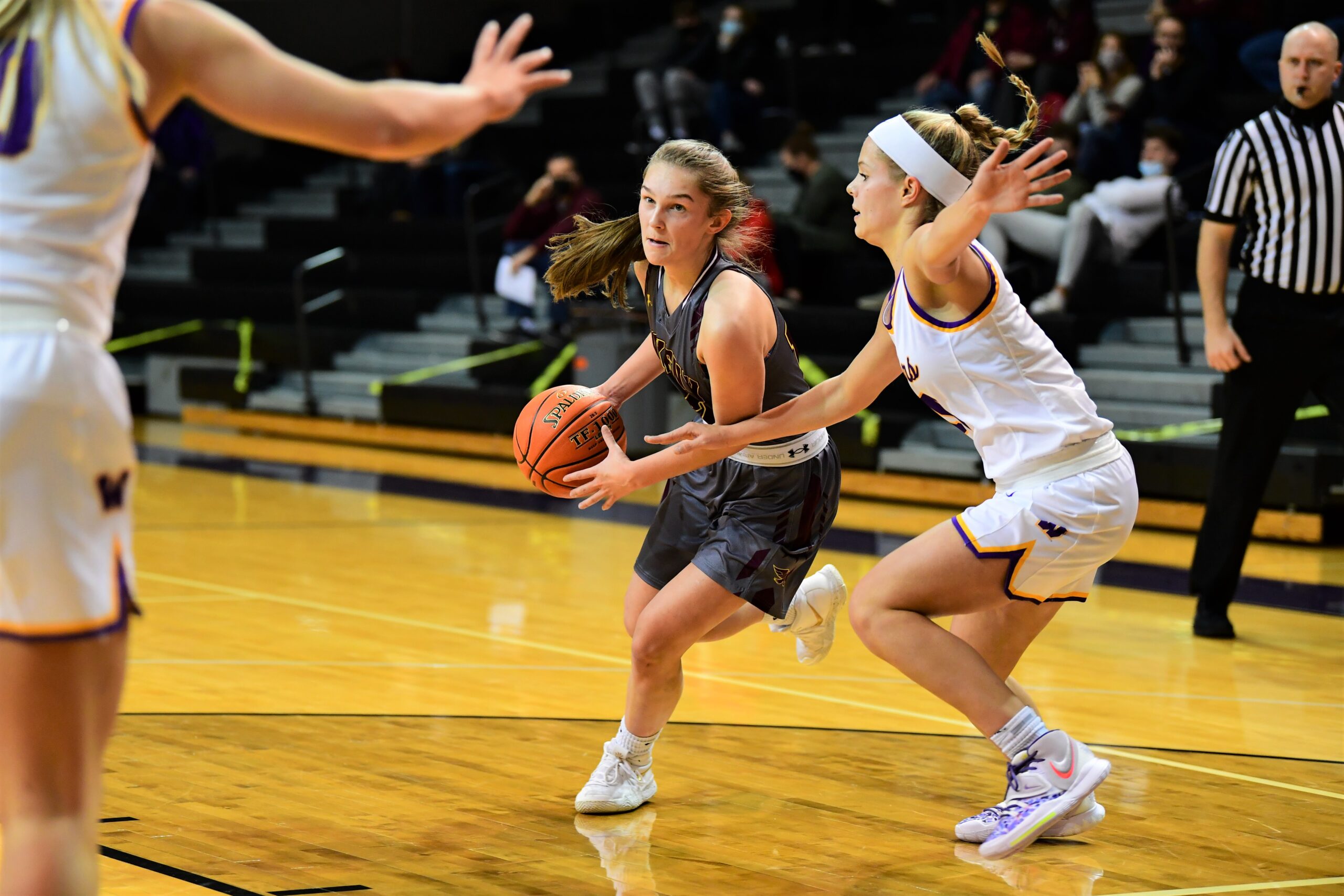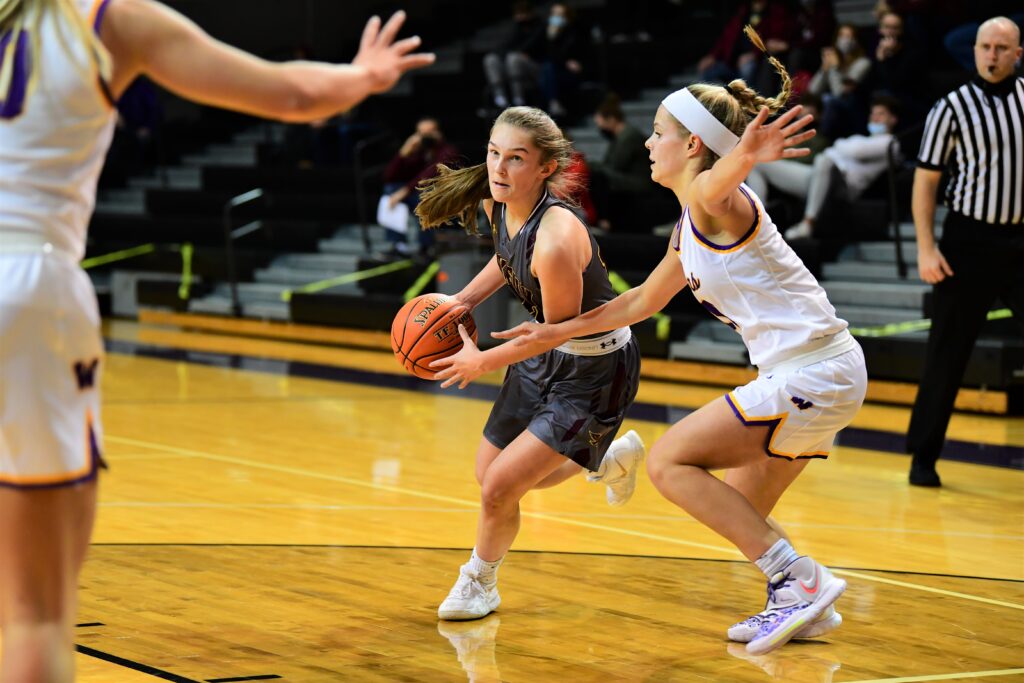 A 3-0 start for the Ankeny girls' basketball team consisted of victories over Mason City, Pella and Fort Dodge.
None of those teams is in the same stratosphere as Waukee.
The Hawkettes discovered that reality on Monday as third-ranked Waukee opened its season with an 81-38 victory over Ankeny at the Waukee Fieldhouse. The Warriors made 12 3-point goals in the win.
"Speed, intensity, ability, length. You name it–it was on another level," Ankeny coach Dru McAnelly said of the Warriors' strengths. "(It was) really nothing we didn't know. We just, I guess, weren't quite ready for it."
Ellie Maschoff had 11 points and eight rebounds to lead Ankeny, which shot just 28.3 percent from the field (13-of-46) and committed 20 turnovers. Abby Johnson added eight points.
This was the first meeting between the two teams since the 2017-18 season, when Johnson and Maschoff were both freshmen.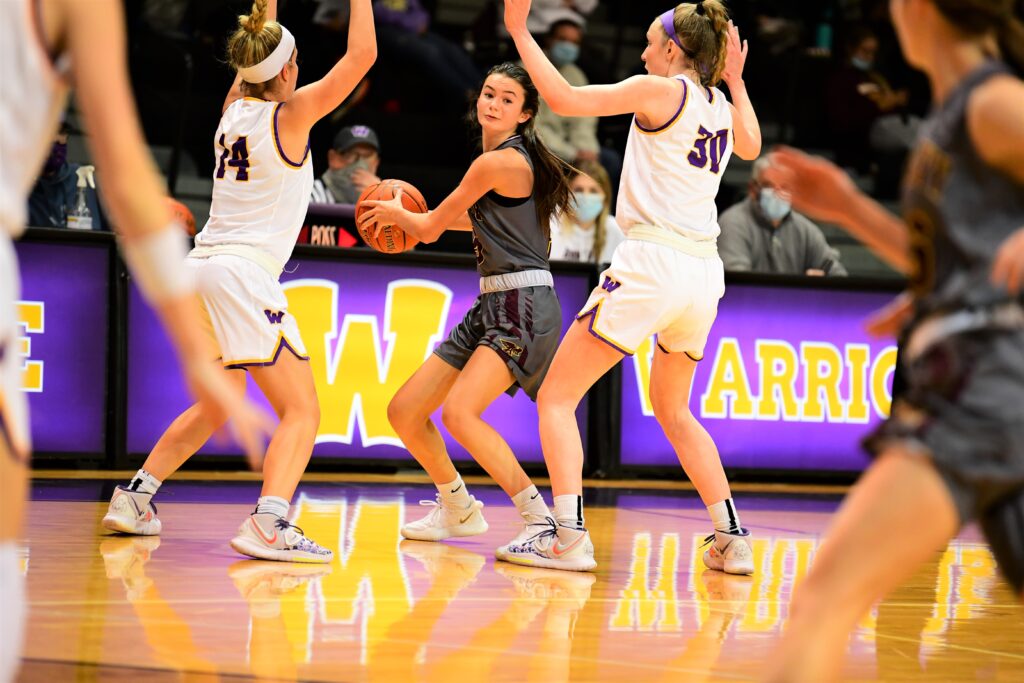 "We didn't know who was going to play for them," Maschoff said. "They're just a good team and we haven't played them in three years, so it was just hard to prepare."
Waukee's season opener was delayed until its school district resumed in-person classes. That meant that McAnelly didn't have a scouting report on some of the Warriors' new players.
"We looked at some film from last year, but it still felt kind of weird," he said. "I almost felt kind of naked coming into it. But some of our girls had played against them in club ball, so they kind of knew. (It was) definitely a different situation for us, and obviously they were able to look at three games on us."
Ankeny kept the game close for awhile. After Waukee jumped out to a 15-4 lead, the Hawkettes answered with an 8-0 run to pull within 15-12, getting baskets from Maschoff, Calyssa Wright, Jenna Pitz and Johnson.
However, the Warriors then responded with a 15-0 run that bridged the first and second quarters. Reagan Bartholomew and Katie Dinnebier capped the run with back-to-back 3-pointers.
"They were hitting everything," Maschoff said.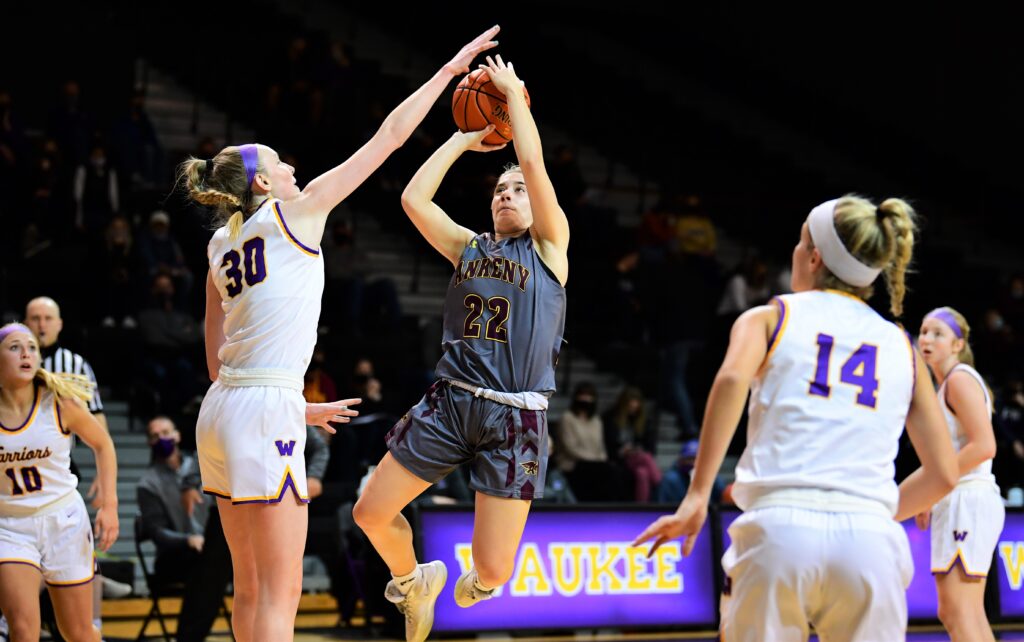 Waukee held a 41-20 lead at halftime. After Maschoff and Pitz scored the first two baskets of the second half, the Warriors then went on another run, reeling off 12 straight points to build a 53-24 advantage.
Waukee later made six 3-pointers in a 26-point fourth quarter.
"They made it to the state finals last year, and you definitely saw why," Johnson said.
Dinnebier, a Drake recruit, led the Warriors with 22 points. She also had six assists and six steals.
Bartholomew chipped in 18 points, and Abigail Jones added 11. Jones, Bartholomew and Dinnebier each had a trio of 3-pointers.
"For something like this to happen, it's probably perfect timing going into the break," McAnelly said. "We can reset and dissect the film and kind of start over a little bit."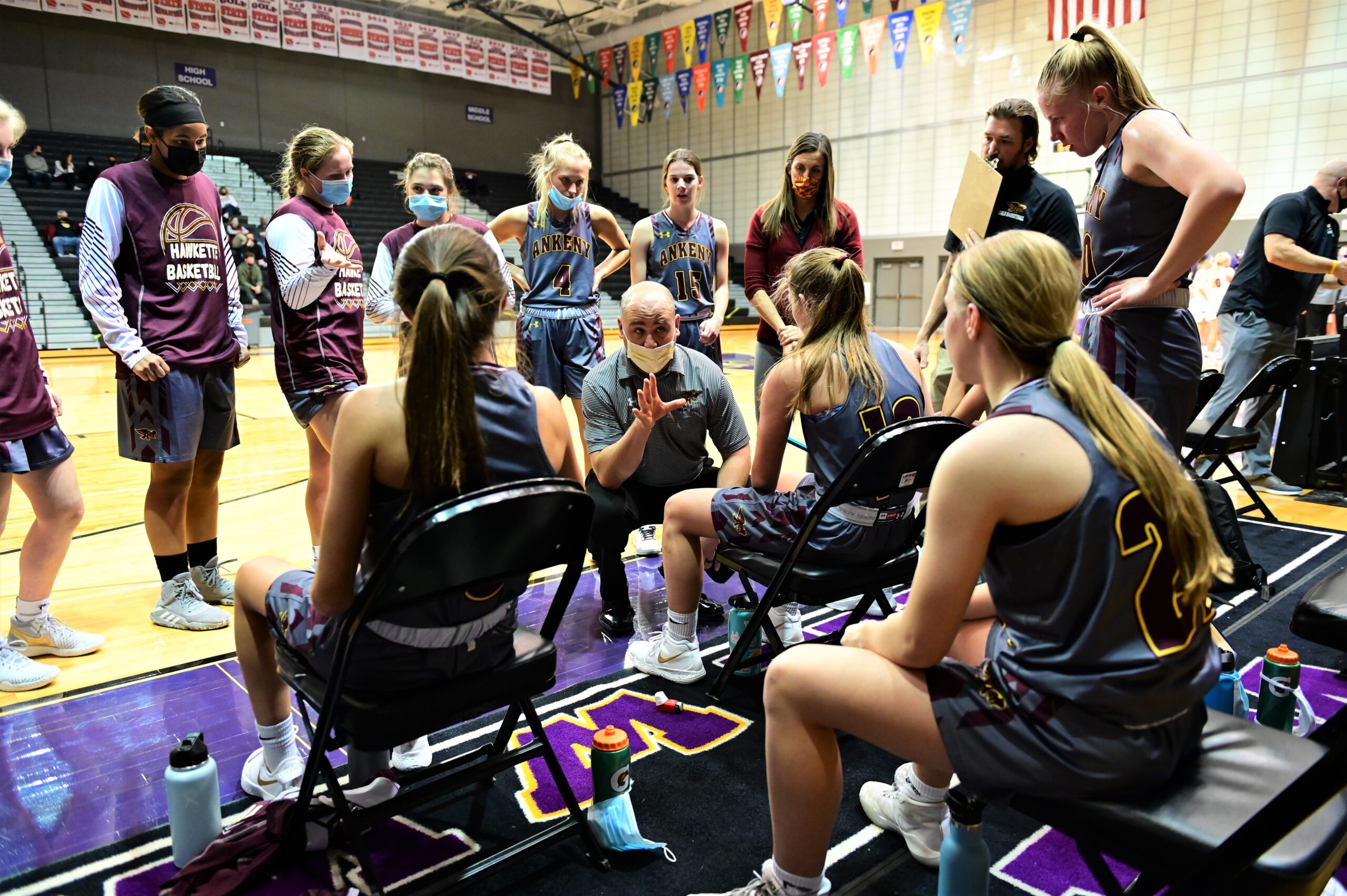 Despite the loss, Maschoff said she's still encouraged by the Hawkettes' start.
"We're playing well together as a team, and I think we'll just progress from here," she said.
Ankeny assistant coach Gary Birdwell, who previously was the head coach at Urbandale, stressed the importance of bouncing back from the loss.
"One game does not define a season," McAnelly said. "Coach Birdwell had a great line: 'It's not how good we are and what kind of punch we can give. It's how do we receive the punch and how do we get back up from it.'"
The Hawkettes will return to action on Jan. 5 at No. 7 Ankeny Centennial.