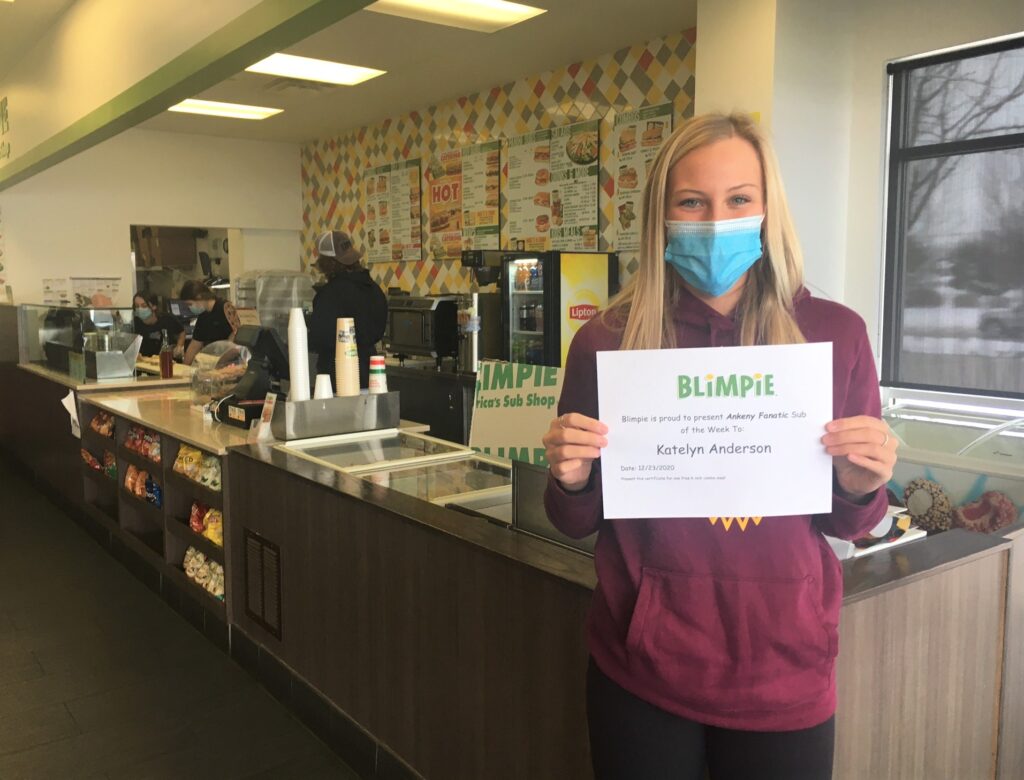 Junior forward Katelyn Anderson has helped the Ankeny girls' basketball team to a 3-1 record.
Anderson had seven points and four rebounds as the Hawkettes opened their season with a 71-47 victory at Mason City on Dec. 11. She is averaging 2.0 points and 1.3 rebounds per game.
"Katelyn brings a variety of things (to the team)," said Ankeny coach Dru McAnelly. "First of all, she loves basketball and is extremely coachable! She really runs the floor and can finish with either hand. She does a great job of rebounding and has really developed her outside game where she can step up and hit open shots."
Ankeny will play at seventh-ranked Ankeny Centennial on Jan. 5.