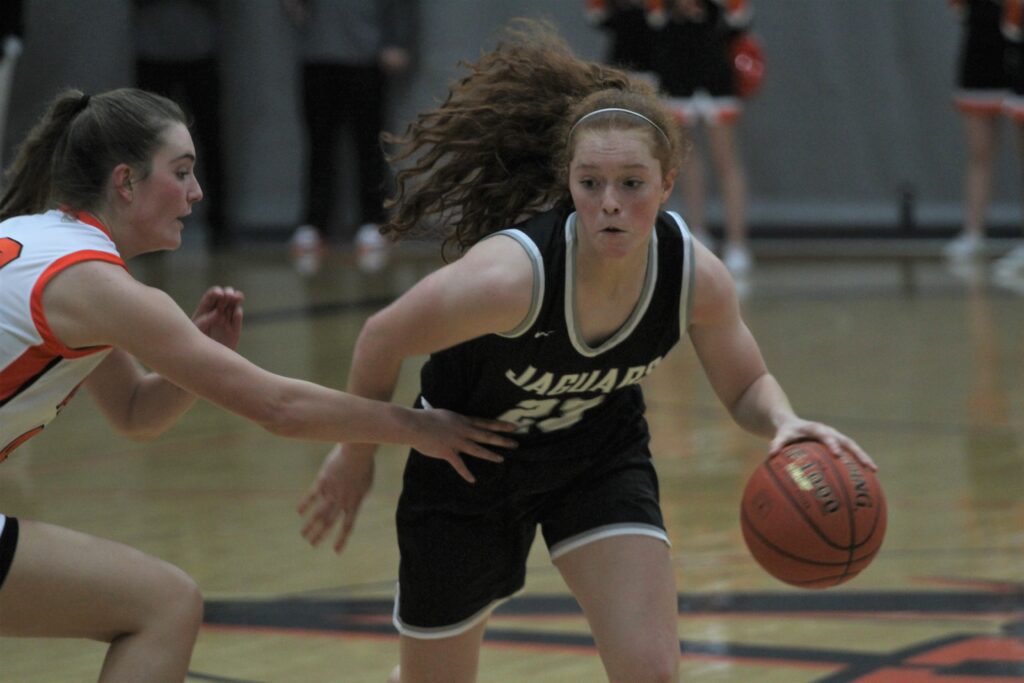 The battle for the CIML Iowa Conference girls' basketball title won't be decided until after the holiday break.
But seventh-ranked Ankeny Centennial may have taken a giant step toward the crown with an impressive victory on Tuesday.
The Jaguars pulled away in the second half and rolled to a 79-43 win at No. 11 Ames. It was the 650th career victory for Centennial coach Scott DeJong.
"I don't know if that's a milestone. I'm getting old," DeJong said. "It's a great team win, and that's what I'm happy about it. The kids played really, really well. We were aggressive on both ends of the floor. We beat a really good team here tonight, so that's what I'm happy about."
The two teams entered the game in a three-way tie with Ankeny for first place in the conference. The Jaguars are now 3-0 in the league and 4-0 overall, while Ames' records dropped to 2-1 and 3-2.
Centennial will host the Hawkettes in its next game on Jan. 5.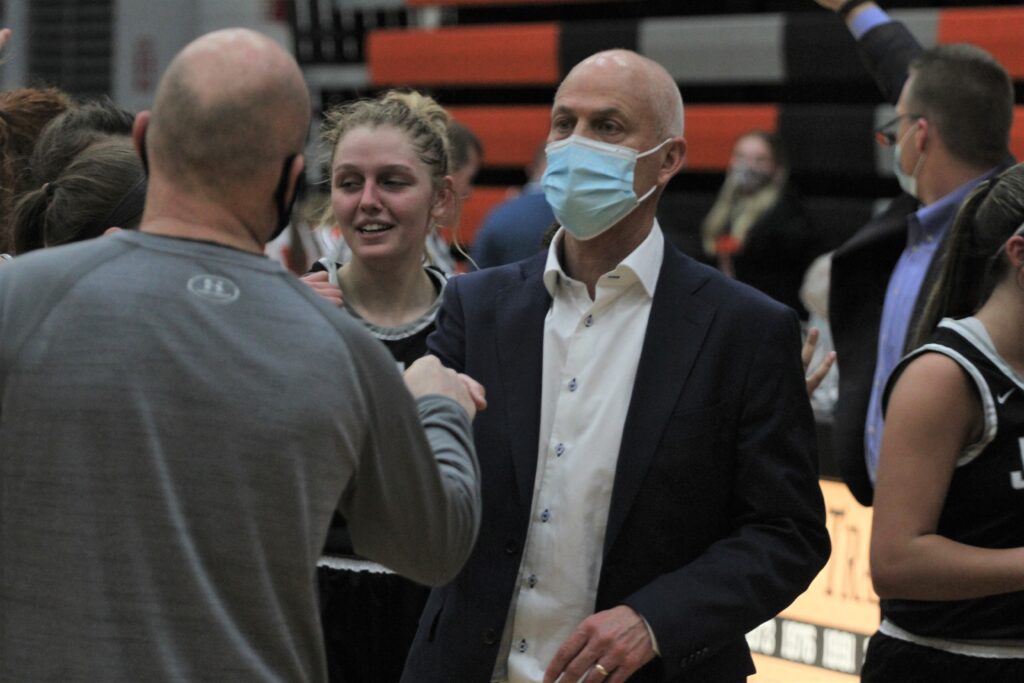 "I think tonight really shows a lot of upside that we have," DeJong said.
Maggie Phipps poured in 31 points to set a single-game school scoring record, including 20 in the first half. The senior guard also had nine rebounds and two blocks.
Phipps made 12-of-22 shots from the field, including 5-of-15 attempts from 3-point range. She went 7-for-7 from inside the arc, scoring on a variety of mid-range jumpers.
"I really haven't shot it a ton this year, but I practiced it a lot this summer and it was just available in the offense," Phipps said.
Ames went on a 12-2 run in the first quarter to take a 15-9 lead before Lizzie Strom converted a 3-point play for the Jaguars at the end of the period. The Little Cyclones still held a 23-19 advantage before Centennial reeled off 15 straight points to take the lead for good.
Phipps had eight points in the run and 15 points in the second quarter as the Jaguars built a 34-24 halftime lead.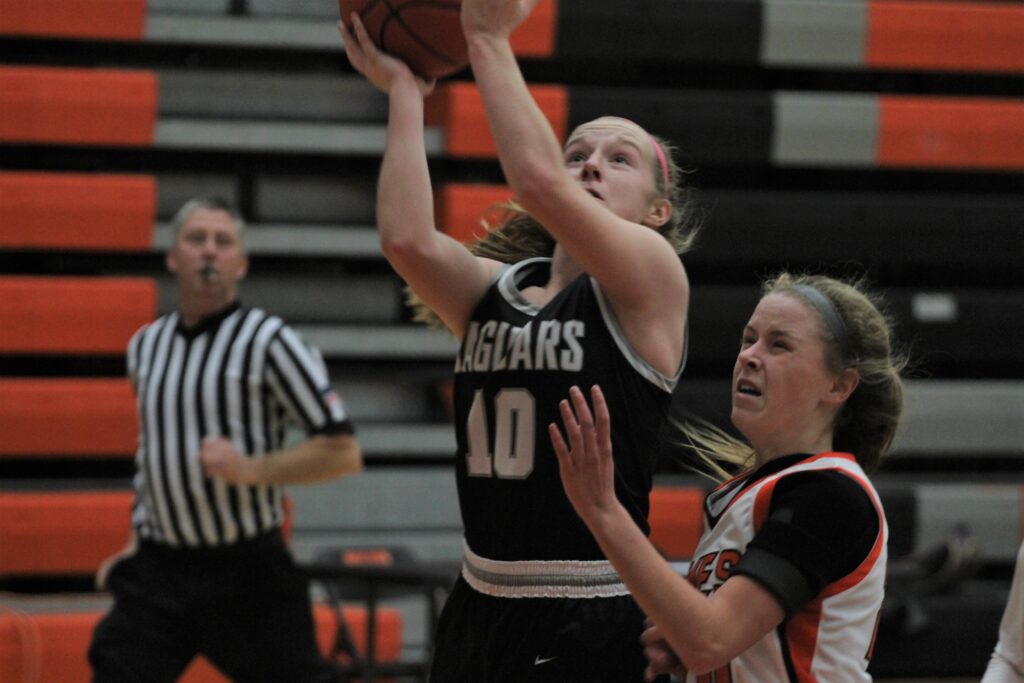 "Maggie didn't shoot the ball well (from 3), and she had some good looks," DeJong said. "But when she got the ball in the paint, she was about unstoppable in there. And she had some nice passes driving to the basket."
Centennial later closed out the third quarter with a 21-2 run to extend the margin to 61-35. The Jaguars had five 3-pointers in the period, two of them by Phipps.
"I knew we were very capable of (a blowout) just because of our team chemistry," Phipps said. "And something really clicked in that third quarter. Everybody was finding everybody on the court."
The lead continued to grow in the fourth quarter, when Makenna Clark had a pair of 3-pointers and scored nine points. She finished with three triples and a career-high 16 points.
"I didn't even realize that (the margin was that big). I didn't expect that," DeJong said. "But when they have two kids who can score like they do, no lead is safe."
Ashley Iiams and Caroline Waite combined for 36 of the Little Cyclones' 43 points. Iiams had 19 points, and Waite added 17.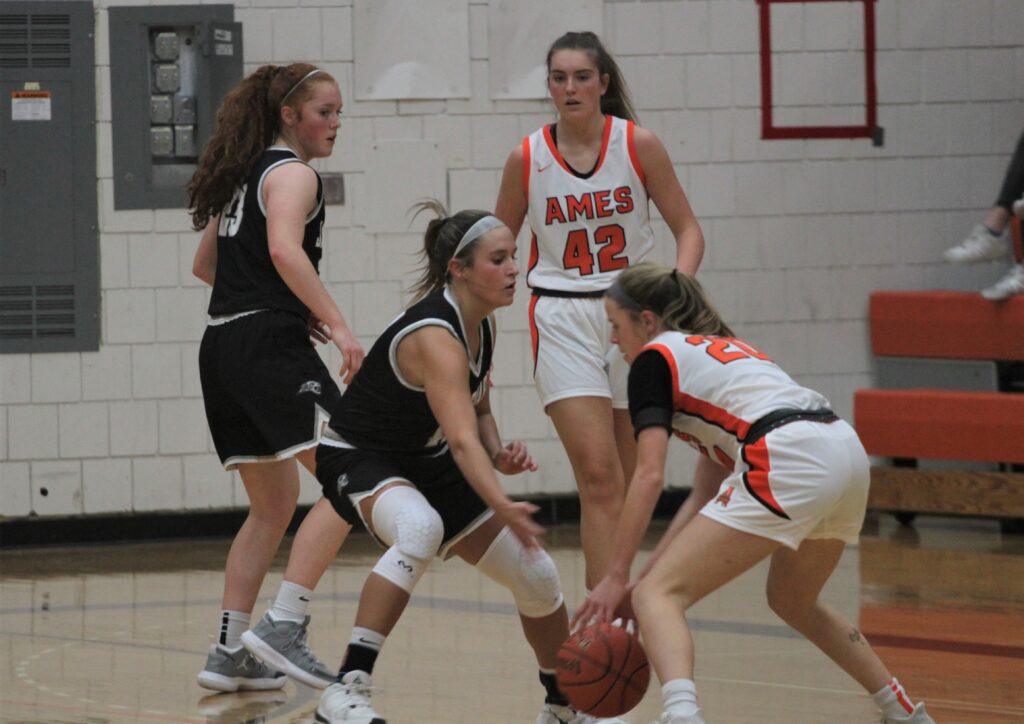 Waite, Ames' all-time leading scorer, was just 4-of-14 from the field.
"We did wear them down, and we wore ourselves down a little bit, too. But we're deep," DeJong said. "I thought we had great contributions off the bench, especially the first half. We had nine kids in there, and they all gave us positive contributions. Clark gave us a huge lift off the bench, as well as Lizzie. They were all good."
Strom had eight points. Bella Robben added nine rebounds, five assists and three steals.
The Little Cyclones simply couldn't match Centennial's depth and speed.
"That's what we practice," Phipps said. "Our scout team is amazing helping us get up and down the court. Our overall running ability was just great tonight."