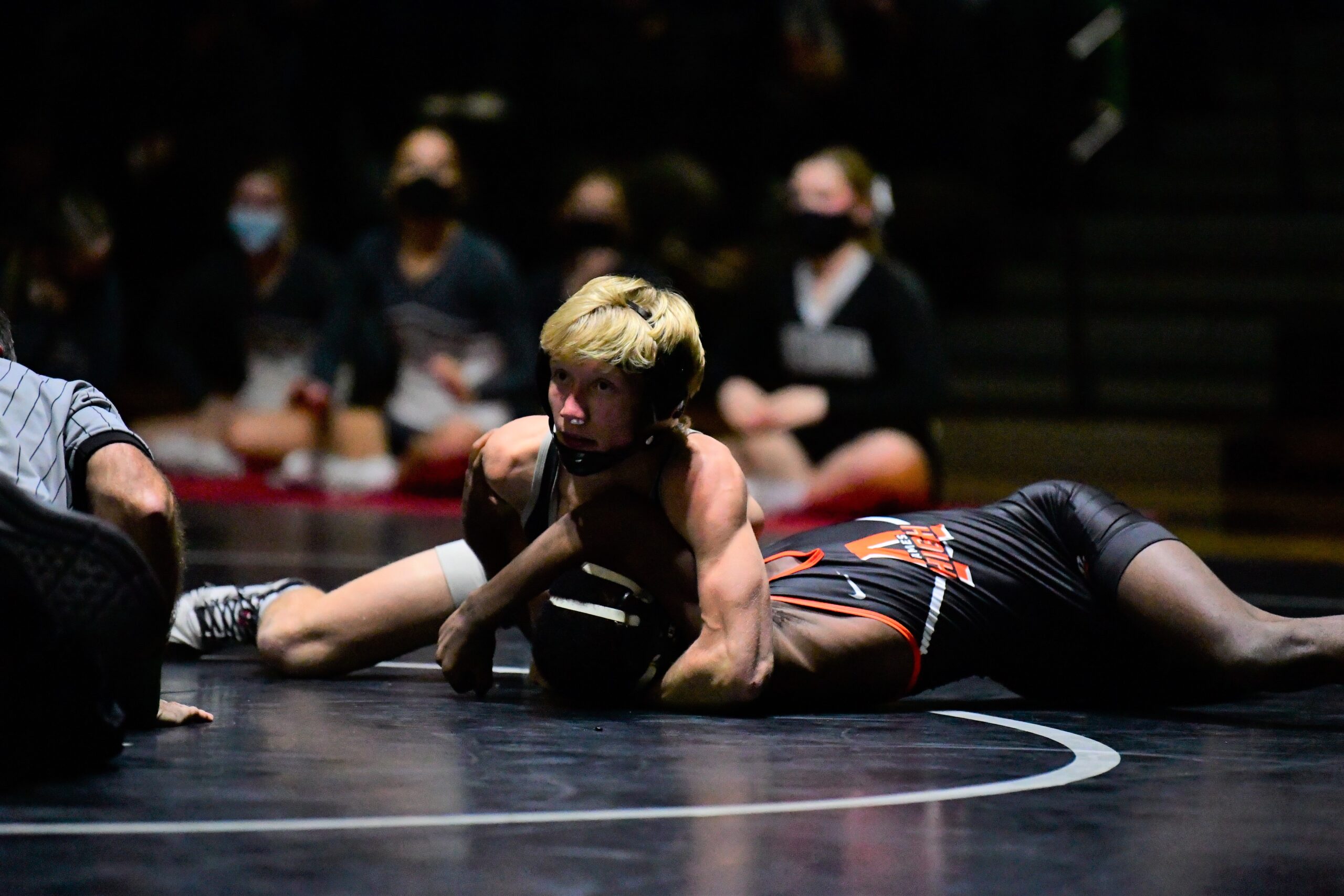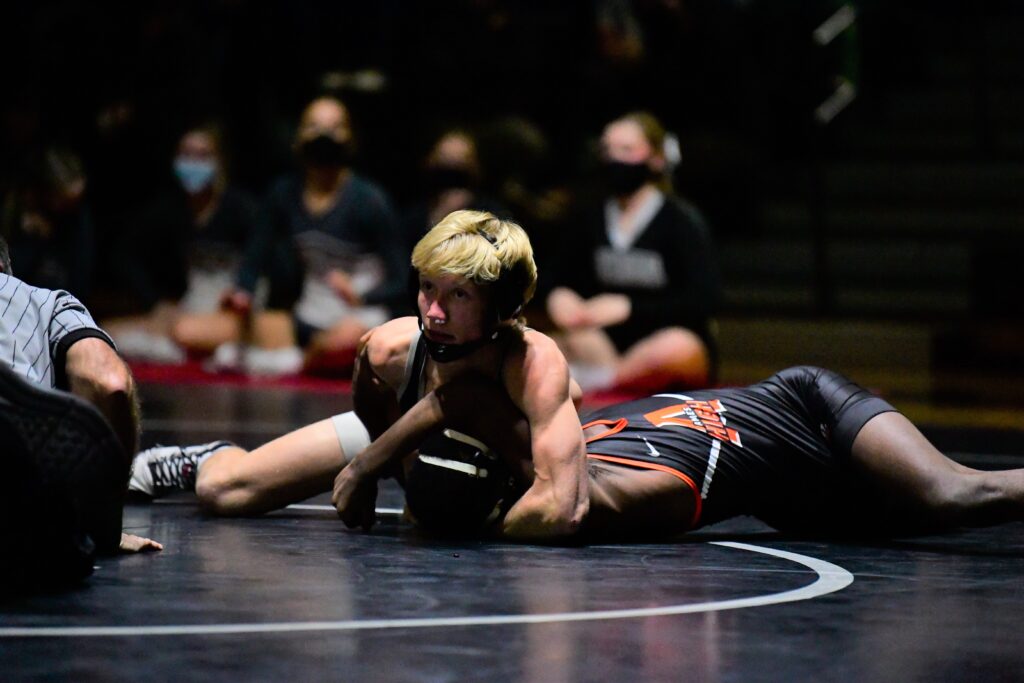 The Ankeny Centennial wrestlers spend a lot of extra time in practice working on their pinning techniques.
Those efforts paid off in a big way on Tuesday.
The Jaguars celebrated their Senior Night with a 57-24 victory over visiting Ames in their CIML Iowa Conference opener, racking up eight falls along the way.
"For the most part, I was pretty happy with how we wrestled. Our conditioning was better," said Centennial coach Jay Groth, whose team improved to 5-2 overall. "We got some kids on their back again, and that's something we're trying to emphasize. We do work on it a lot."
Three of the pins came in the opening period. Eighth-ranked Lucas Bruhl had the fastest fall of the night at 113 pounds, pinning Khire Cooper in just 55 seconds.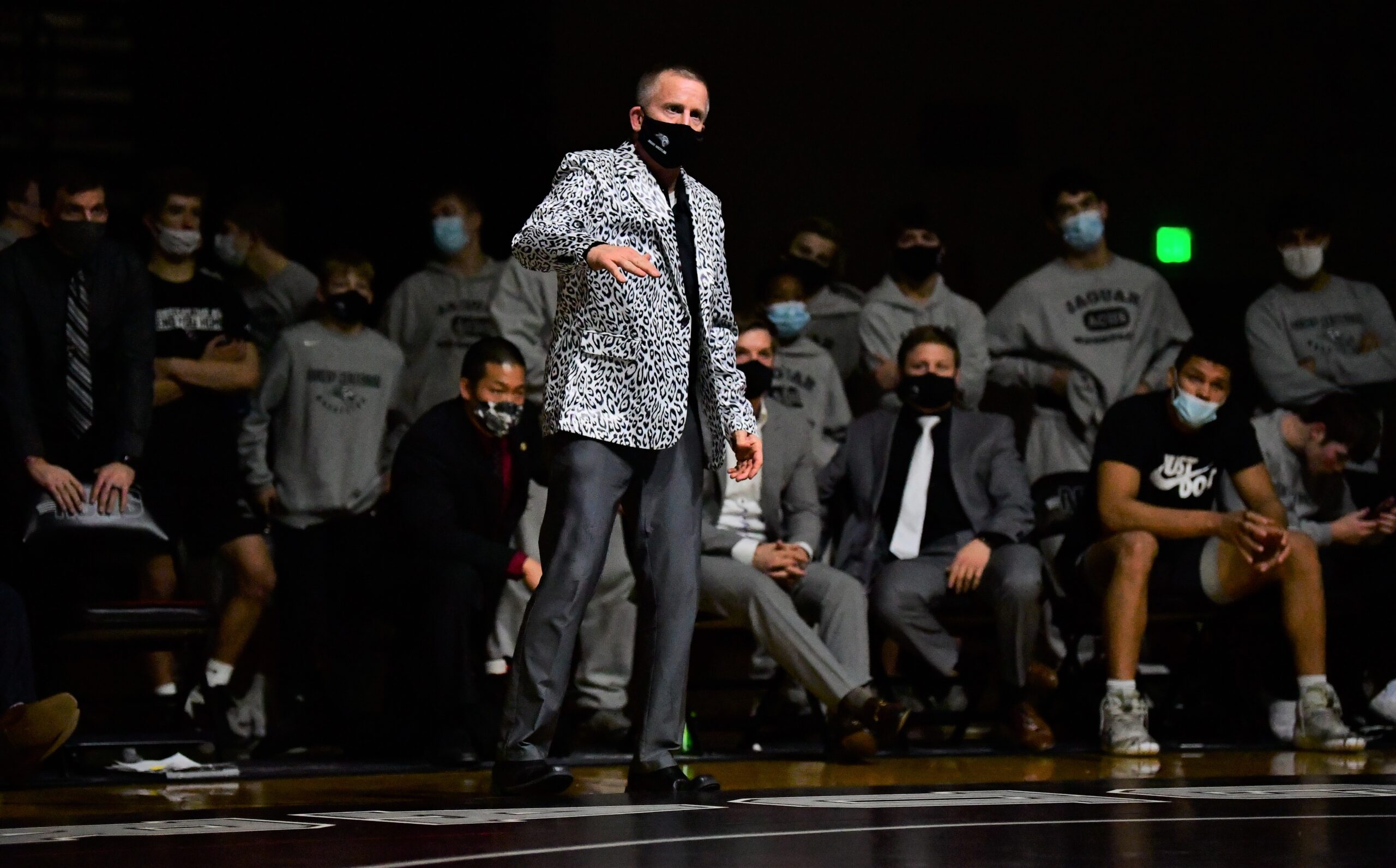 Bruhl had the first of four consecutive falls in a stretch of six straight Centennial victories that turned a 12-6 deficit into a 40-12 lead. No. 8 Carter Cahill at 160 and No. 7 Jackie Wells at 220 also had first-period falls for the Jaguars.
Groth said he's just happy that his team has the opportunity to compete after a delayed start to the season due to COVID-19.
"I think I can speak for pretty much every coach across the state of Iowa, I'm just happy that we're able to compete and to practice," he said. "Do we have a lot of work to do? Yes, we have a lot of work to do to continue to get better, but it'll be nice to have some time over the break to work on some specifics."
The Jaguars will travel to No. 7 Ankeny for a crosstown showdown against the Hawks on Jan. 4. It'll be the first of three meets that week.
"After the Ankeny dual, we host Marshalltown and Valley on (Jan. 7), and then we go to the Marshalltown Duals on (Jan. 9)," Groth said. "So our varsity guys are going to get about eight matches that week. I hope they're excited about it. I know I am."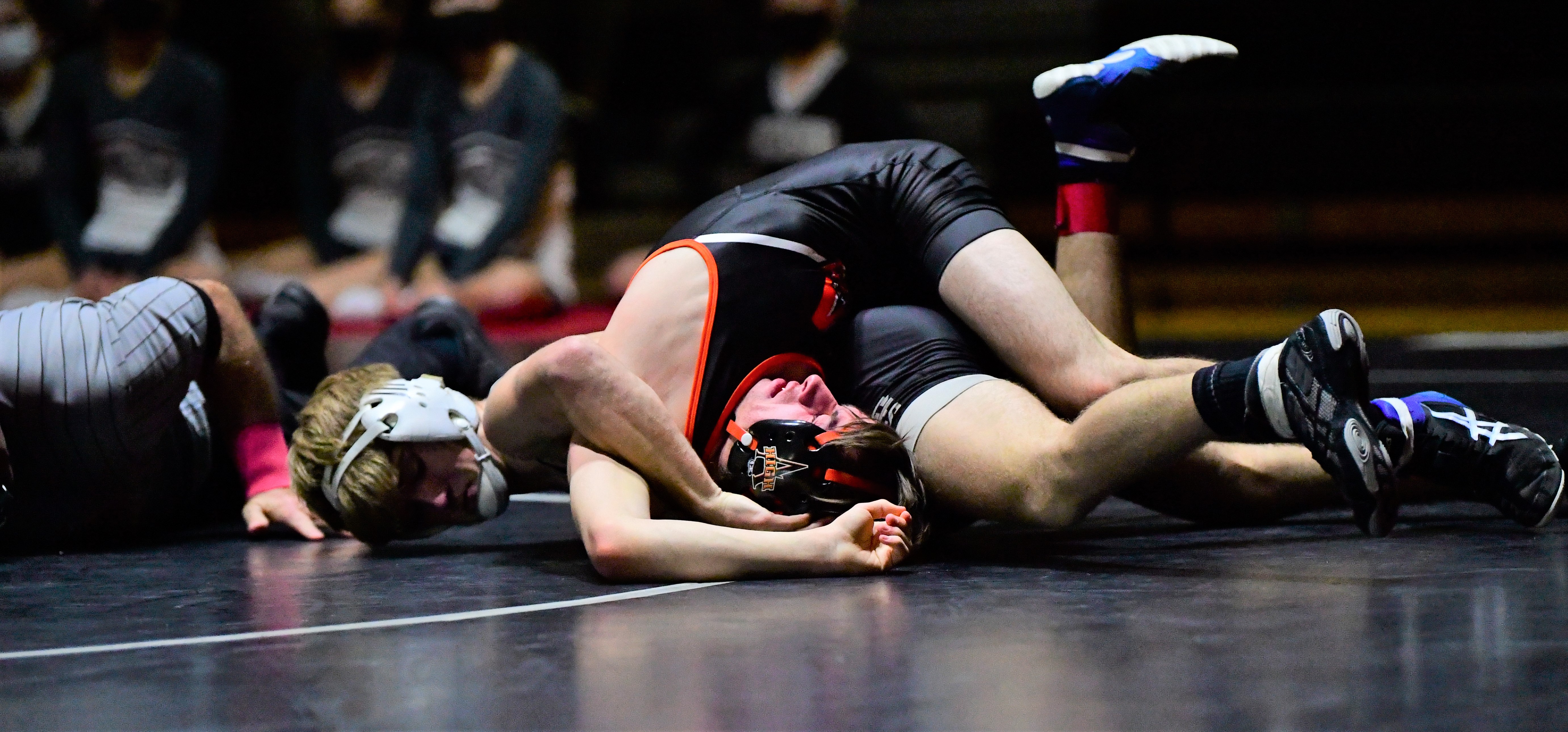 No. 3 Jackson Helmkamp is expected to be back in the Jaguars' lineup at 138. He has been nursing a minor injury.
"He'll be ready when we get back after Christmas," Groth said.
Here are the match-by-match results from Tuesday's dual:
Centennial 57, Ames 24
195: Fitz (Am) pinned Kaiser, 3:46; 220: Wells (AC) pinned Hall, 1:17; 285: Greenlee (Am) pinned Boyle, 1:44; 106: Bright (AC) won by forfeit; 113: Bruhl (AC) pinned Cooper, :55; 120: Wiener (AC) pinned Arce-Matos, 4:25; 126: Janssen (AC) pinned McManus, 3:28; 132: Dunn (AC) pinned Borntreger, 3:42; 138: Song (AC) beat Corrieri, 11-1; 145: Slade (Am) pinned Bennett, 1:48; 152: Honderd (AC) pinned Jurgensen, 2:40; 160: Cahill (AC) pinned Martin, 1:14; 170: Vernon (AC) pinned Burkheimer, 3:04; 182: Church (Am) pinned English, 3:46.