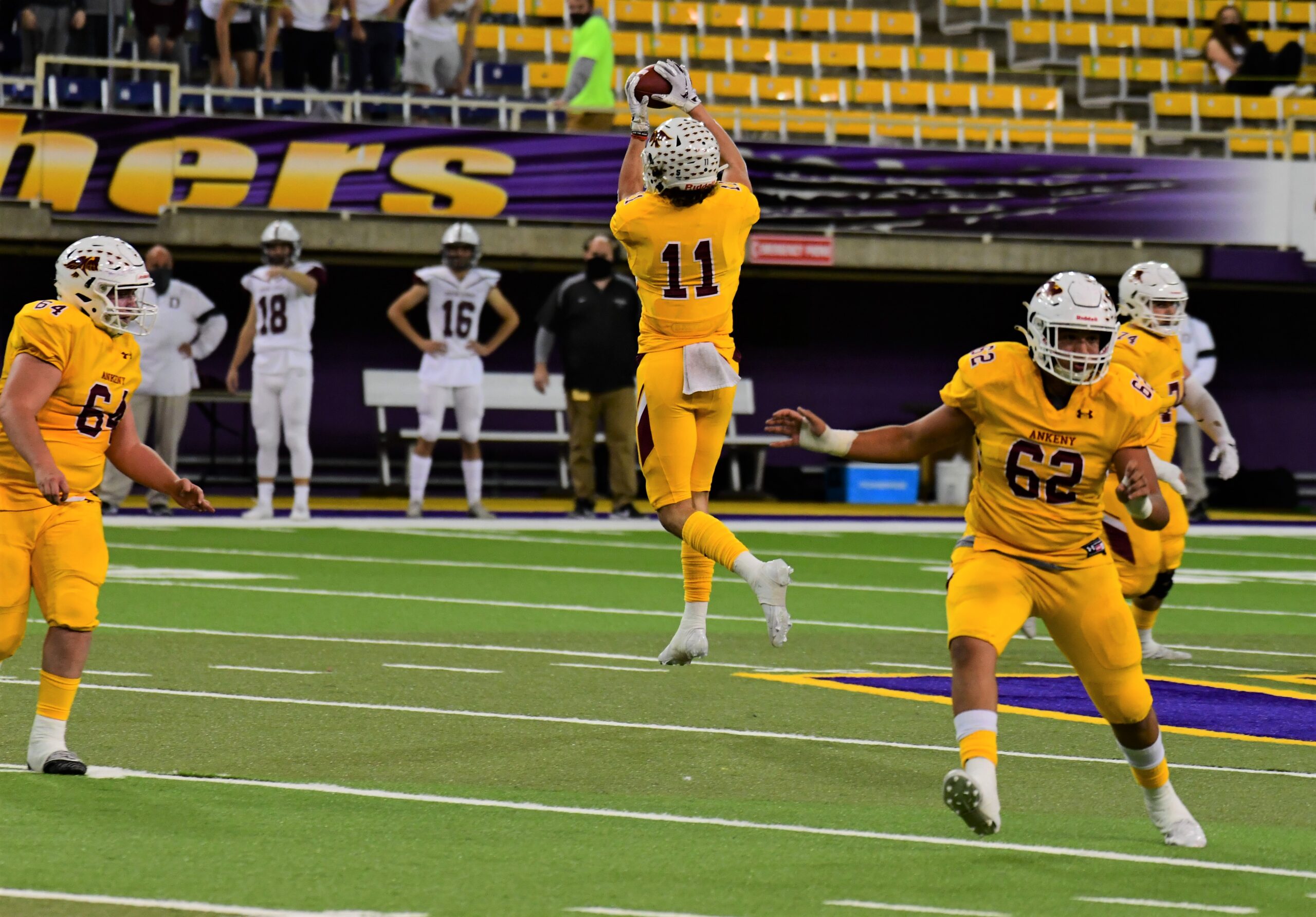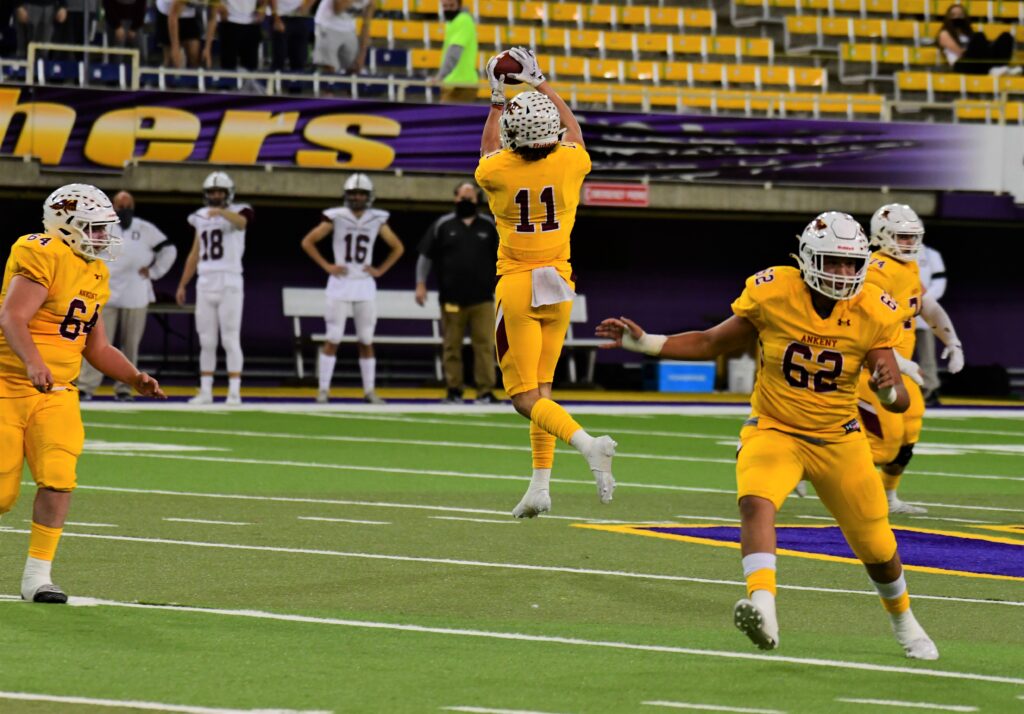 Sometimes, everything falls into place for a high school athlete in pursuit of a collegiate career.
That's what happened with Ankeny senior Justice Miller, who has committed to play two sports–football, and track and field–at Grand View University.
"I was looking for a school I could do track at and Grand View offered me for track, but after our football season more schools started talking to me for football," Miller said. "The Grand View track coach texted me to see if I wanted to do both, and after that everything fell into place."
Miller competes in the throwing events for Ankeny's track team. On the football field, he's a standout offensive lineman.
Miller helped the Hawks to the Class 4A state football title last month. He was the anchor of an offensive line that helped produce an average of 43.5 points per game.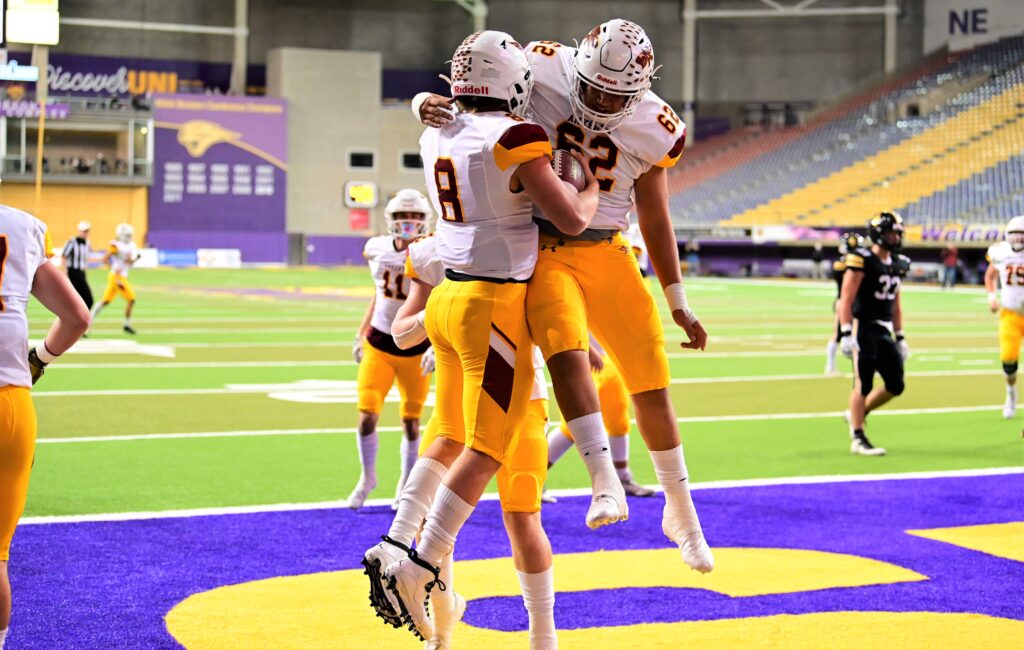 Miller was named to the Class 4A all-state second team by the Iowa Print Sports Writers Association. He was also a second-team all-district selection.
"I was looking at some DIII schools for football like Simpson and Coe," Miller said. "I was also talking to Iowa Central for football, and I was talking to Northern Iowa for track and field."
In the end, the Grand View offer was too good to pass up.
"Grand View is close to home, and I know a lot of kids there and kids going there like Mason Thompson for track and Kade Somers for football," Miller said. "Talking to the coach gave me a feeling of family, and it just felt like the right move for me."