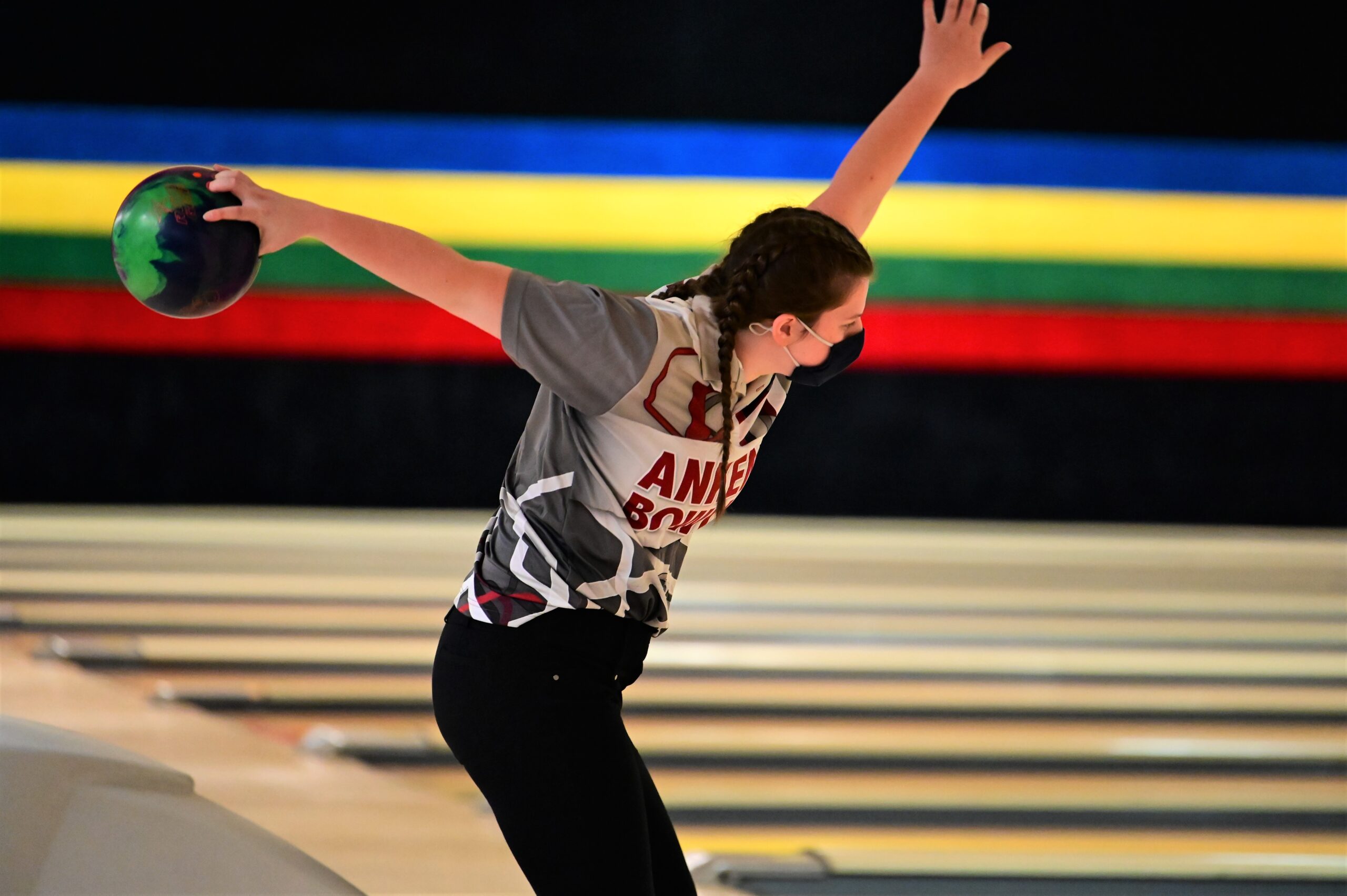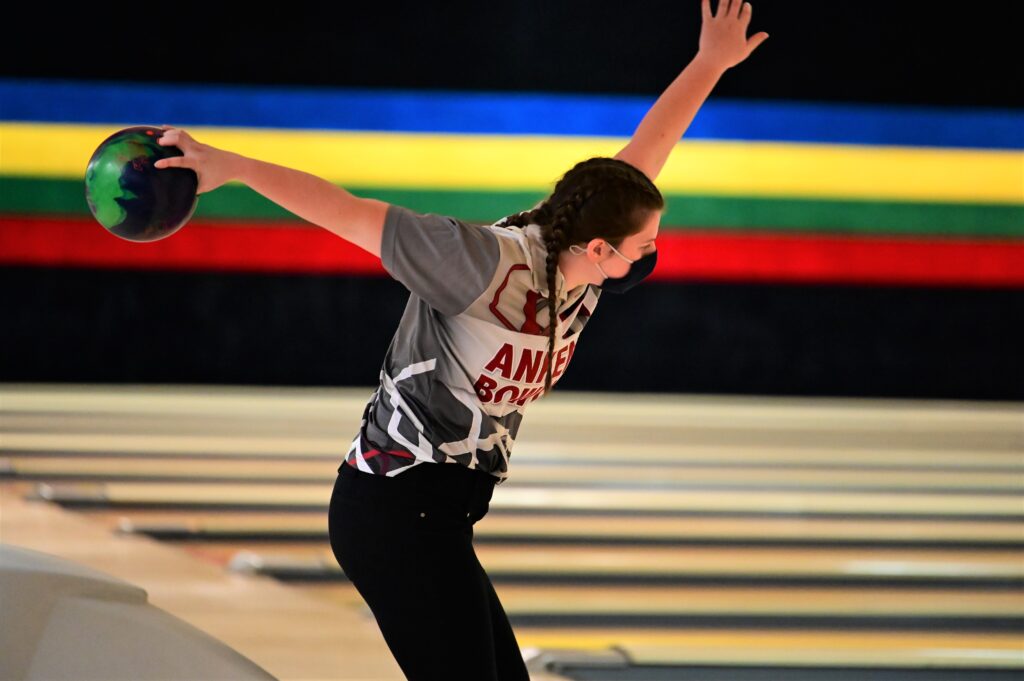 Senior Emma Harris and junior Blake Schumacher are members of the Ankeny bowling teams. A year ago, Schumacher helped the Hawks to a fifth-place finish in the Class 3A state meet–the highest finish in school history.
Schumacher has helped the boys' team to a 2-1 mark this season. He bowled a 433 series in a loss to Bondurant-Farrar on Dec. 21 and leads the team with a 388 average.
Harris has helped the Hawkettes to a 3-0 record. She bowled a 396 series in a victory over Fort Dodge on Dec. 15 and ranks second on the squad with a 361 average.
Here is some inside info on the duo:
How is the season going thus far?
Harris: I'd say the season is going really well for the girls' team as well as for myself. We didn't lose too many girls last year, so this year's team is made up of all returners so we are all comfortable with each other. We are having fun at practice and at meets, which has allowed us to start out the season 3-0 before heading into the break.
Schumacher: The season is going pretty well. We won our first two meets against Dowling Catholic and Fort Dodge, and we've had some members that threw some pretty good games! Overall, I feel like we are doing pretty great right now!
What has been the highlight for you?
Harris: A highlight for me would probably be getting a 230 game and a 396 series.
Schumacher: I feel like the highlight of the season thus far was our meet against Fort Dodge. I think that is because the Varsity "JBoys" had such high energy and we were cheering loud and clear for our teammates. All of us were always trying to keep each other's heads up!
Has it been beneficial to have the same coach, Lane Richtsmeier, for the second straight season–since Ankeny had previously had several different coaches for just one year?
Harris: From being on varsity since I was a freshman and getting to know each of the different coaches, I think it definitely has been beneficial because we are able to relax and know what is expected of us at meets and practices at the start of the season. Although our previous coaches have been helpful and helped the program grow overall, I think you can definitely see the improvement in both of the teams' records from last year at this point in the season.
Schumacher: Having Lane as our coach for the second year in a row has been great. No new introductions. No warming up to him. On our first practice we got down to business trying to improve our shot and games. He also can help me, because Lane and I are both lefties. It makes learning from him a lot easier for me!
In what ways has coach Richtsmeier helped you the most?
Harris: Coach Richtsmeier has helped me pick up my corner pins and be more confident when having to pick them up during meets.
Schumacher: Lane has helped me improve my form and my mentality. He says to me frequently, "One shot at a time." If I threw a bad ball, he would tell me to forget about it. And next frame, start over with a good mindset ready to bowl my best.
Emma, as a senior, have you tried to be a leader for the team?
Harris: I believe that I have tried my best to be a leader in one way or another for the team. Sometimes we aren't having the best day at meets, but I always try to lighten the mood and get everybody to laugh one way or another. I think that as a team we definitely bowl our best when we are having fun together. Personally, I have allowed myself to ask questions on how I can improve my bowling and show my teammates that it's okay to get help if you are struggling on something during practice or during the meet. I also step up and try to help my teammates the best I can if I see one of them struggling.
Have you made any plans for next year?
Harris: As of right now, I am planning on going to college to major in Middle Level Education. I am waiting to hear back from a college still, but I have narrowed my decision to two colleges. I currently am not planning on bowling in college, but I plan on joining a league at the local bowling alley or club if the college offers it.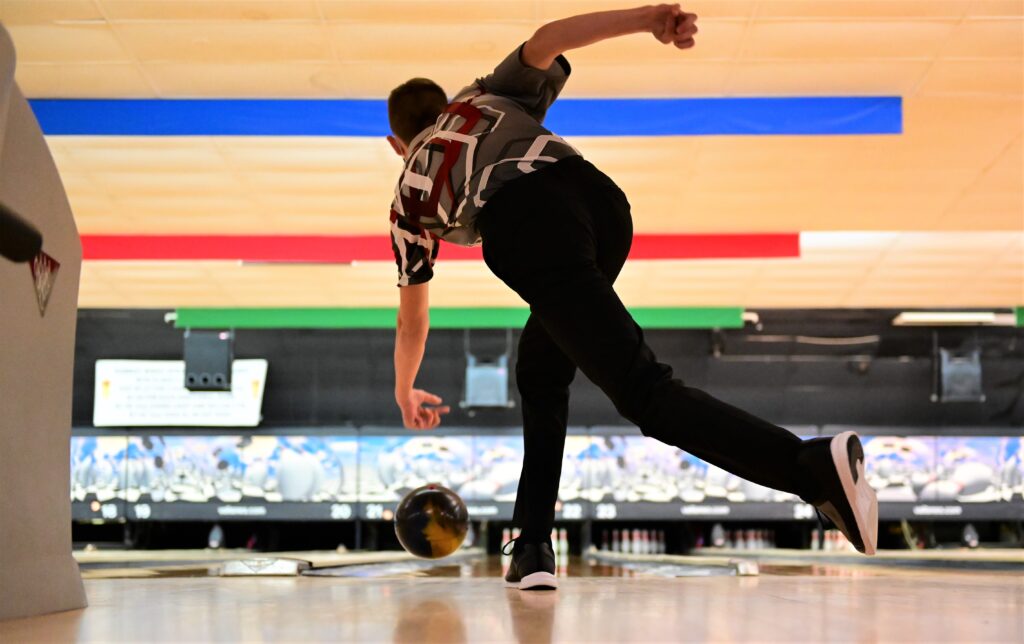 Blake, your brother Brandon was also on the team for the last few years before graduating last spring. Does it seem strange that he's no longer around?
Schumacher: It is kind of strange not having Brandon around. He was our top bowler last year, and those are big shoes to fill. And I do miss having him there with me. I always wanted to be better than him, so it was a good goal to work toward.
Have you tried to take over some of the leadership that he provided?
Schumacher: I am trying my best to keep the morale and energy of our team up. Brandon knew how to make everyone laugh. I always try to make everyone smile so we can just bowl and have fun with it. Bowling has a lot to do with mentality, and without him around, I've got to step up and keep us up!
Your next meet won't be until Jan. 12. Will you be practicing much over the break, and if so, is there anything specific that you need to work on?
Harris: I plan on practicing at least a little bit over break. I have a league that I bowl in, and I hope to go out with some of the other girls and throw the ball a few times.
Schumacher: I feel like I will practice over break. I'm not sure how much, but I really need to work on how I release my ball. It would be a great thing to work on.
Goals for the rest of the season?
Harris: For myself, I hope to continue to raise my average up and to not be too hard on myself when I have a bad game and/or meet. For the team, my goal is that we all continue to bowl well and stay true to ourselves. I also hope that we will qualify for state this year. I think that if we all put our minds to it and work as a team we can qualify for state. This year we are definitely the strongest we have ever been.
Schumacher: Well, just like Lane, I'm hoping to make it to state again this year. But my goal is just for everyone to improve their game and to have fun doing it.
Did you do anything special for Christmas, or did you just have a small family gathering?
Harris: We just had a small family gathering. On Christmas Eve, we had a family game night. On Christmas morning, we had cinnamon rolls and opened presents.
Schumacher: I am going to see my grandparents and cousins. Nothing big, but it's much needed. It's always good to be around family.
Do you have any plans for New Year's Eve? Are you ready to say goodbye to 2020?
Harris: Currently, I don't have any plans for New Year's Eve. I will probably just hang out with my family and watch the ball drop. I am ready to say goodbye to 2020, but it is a bittersweet goodbye. There have been a lot of accomplishments and experiences that I would have never expected to happen, but I am excited to see what 2021 has to offer.
Schumacher: I feel like 2020 has been one of the toughest years for me. But, for all that has happened, it has helped my perseverance and the ability to keep moving forward. I think I'm ready to say goodbye to 2020 just for the hope that 2021 is better for our seniors and everyone else that got denied a normal year.