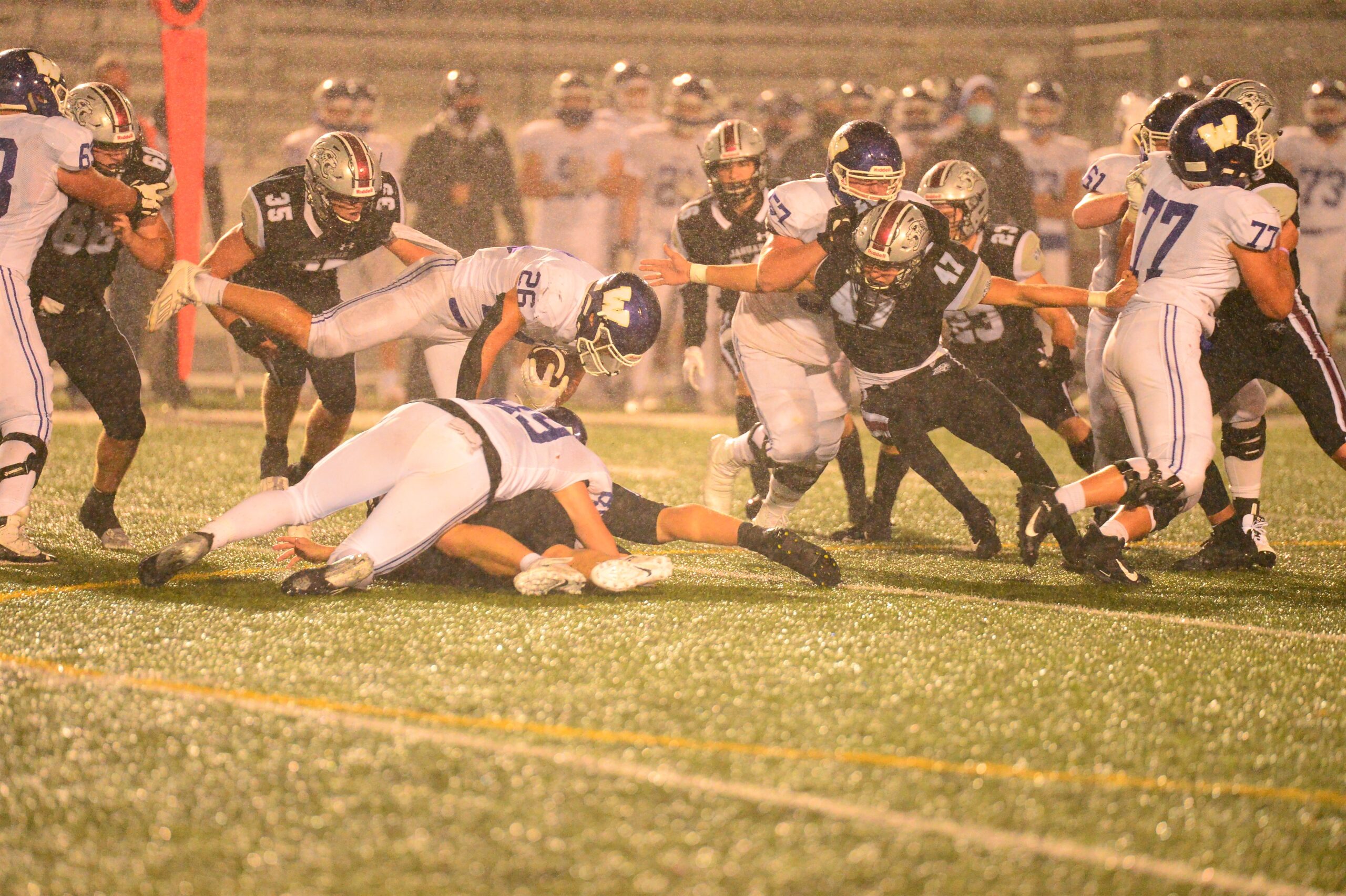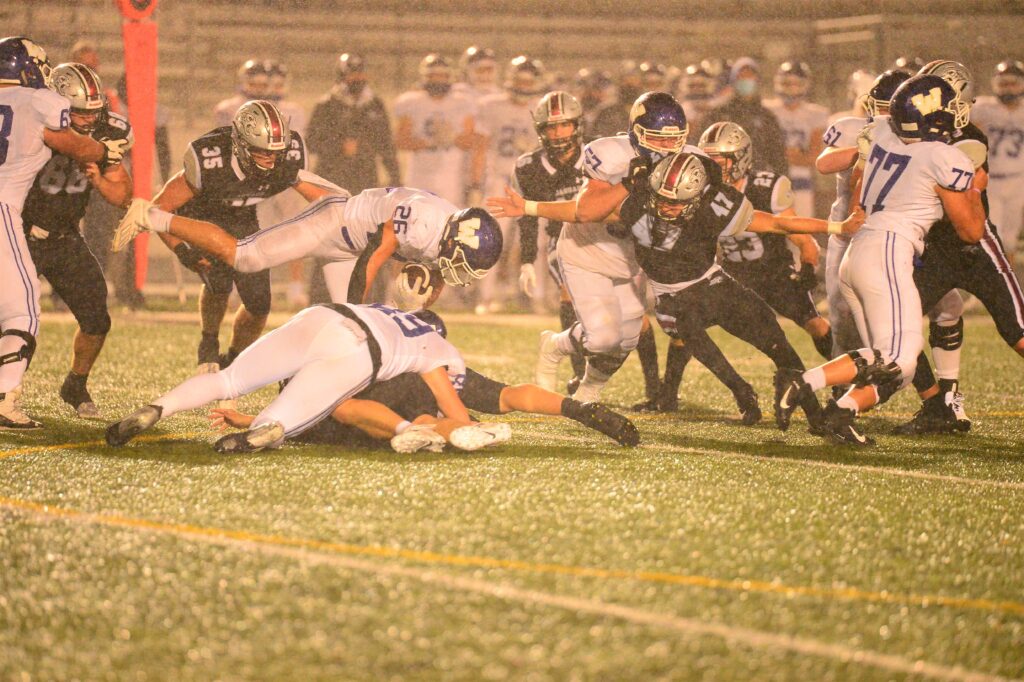 Two Ankeny Centennial football players are headed to Grand View University, where they will be teaming up with a pair of former teammates and two other recruits from Ankeny High School.
Defensive linemen Jackie Wells and Nathan Wilde have both committed to the Vikings. Wilde will also compete in track and field at Grand View.
"I was looking for a school that I could do both sports at," said Wilde. "That was a big factor in my decision. The biggest school that I really was considering besides Grand View was Wartburg."
Wells and Wilde helped Centennial to a 2-6 record this season. The Jaguars reached the third round of the Class 4A playoffs before losing to eventual state runner-up Southeast Polk.
Wells placed second on the team with 42.5 tackles. He had 7.5 tackles for loss and 2.5 sacks.
Wells, who was a second-team all-district pick, is also a standout on the wrestling mat. He is currently ranked seventh in Class 3A at 220 pounds.
"I love Grand View's campus and the football program and the coaches," said Wells. "I looked at Iowa, Iowa State, Northern Illinois and South Dakota. The decision-making process was easy for me because after visiting Grand View I knew it was the perfect place for me!"
Wilde made 24 tackles as a senior, including 14 solo stops. Both Wilde and Wells recovered one fumble for the Jaguars.
Wilde received all-district honorable mention.
"What I really liked about Grand View was how helpful they were in my recruiting process," Wilde said. "They were very open and did everything they could to make it easier on me as a student-athlete to have all the knowledge needed both academically and sports-wise to make a decision."
The Centennial duo will join former teammates Avery and Jensen Gates on the Grand View roster. Avery, a running back, was named the Freshman of the Year in the Heart of America Athletic Conference after racking up 260 rushing yards and four touchdowns in helping the Vikings to a 6-0 fall campaign and a North Division championship.
Two Ankeny seniors, offensive lineman Justice Miller and receiver Kade Somers, have also committed to the Vikings. There are three other ex-Hawks on the Grand View roster–Brock Wageman, Jake McCann and Kaden Young.