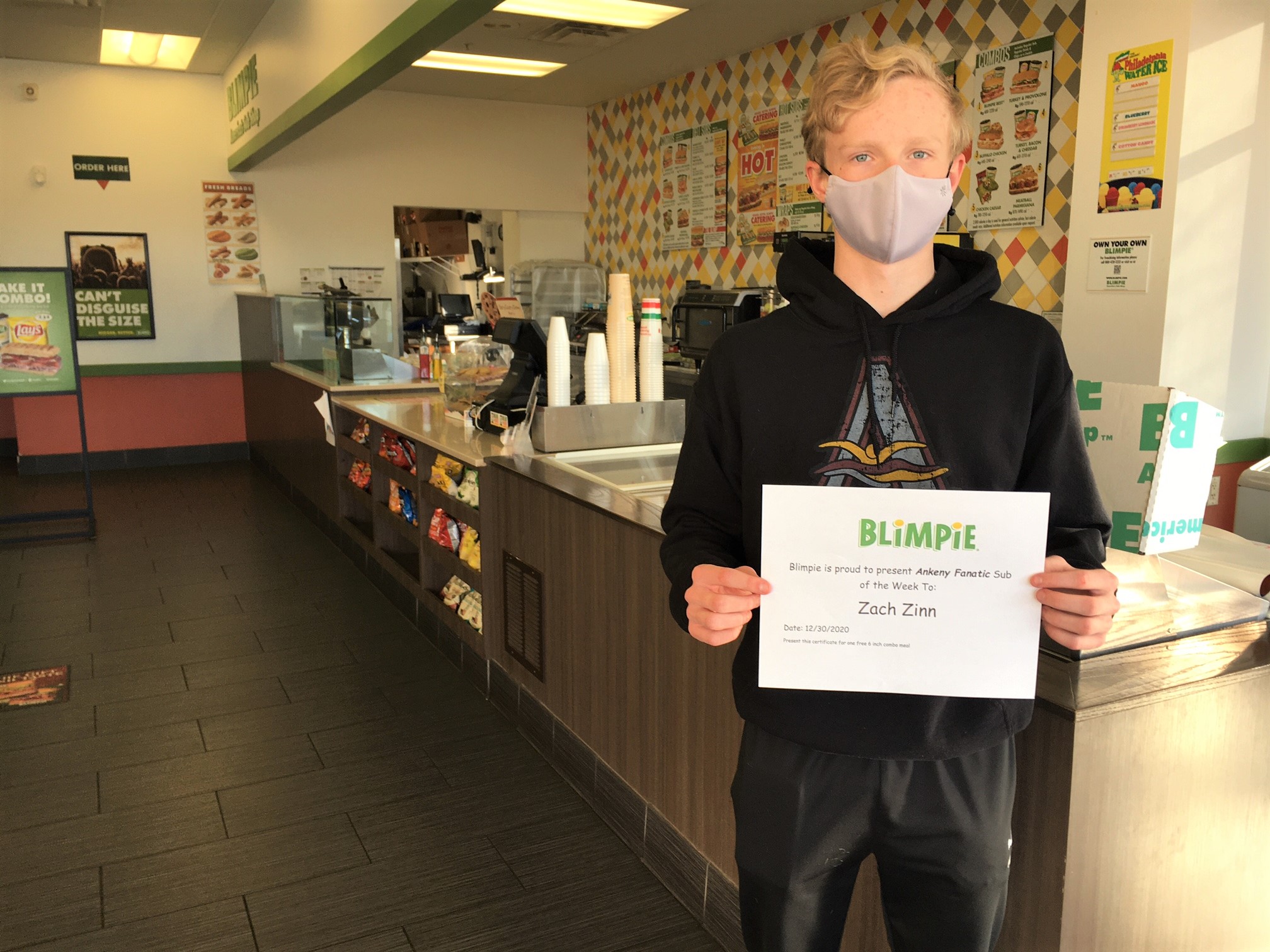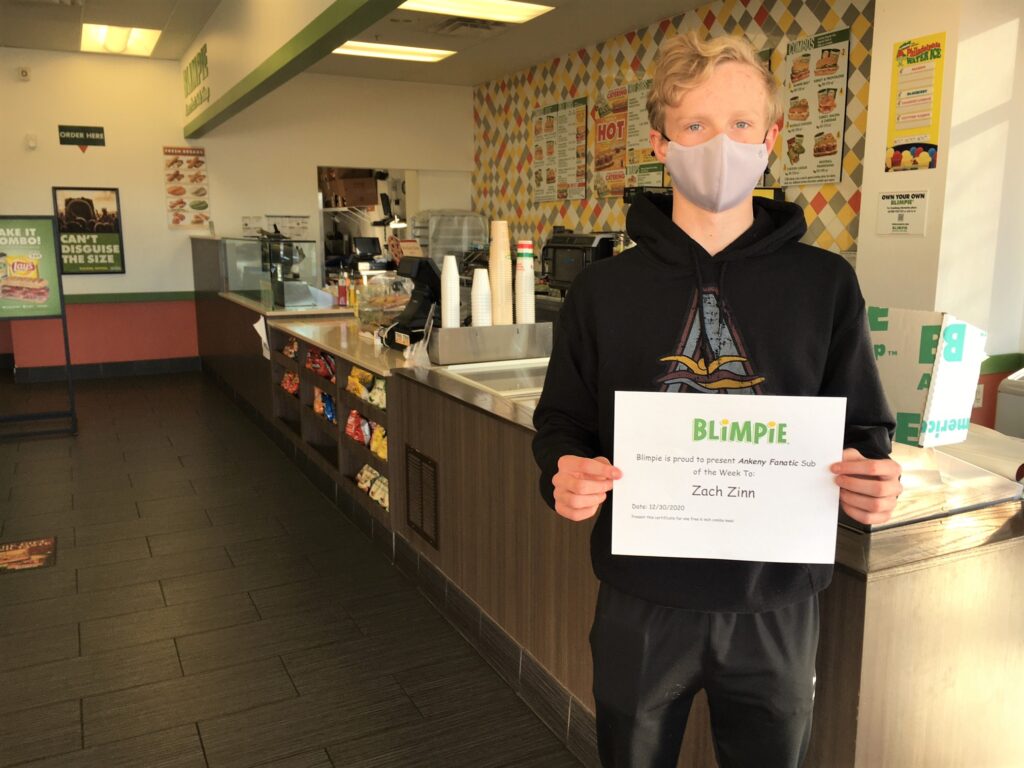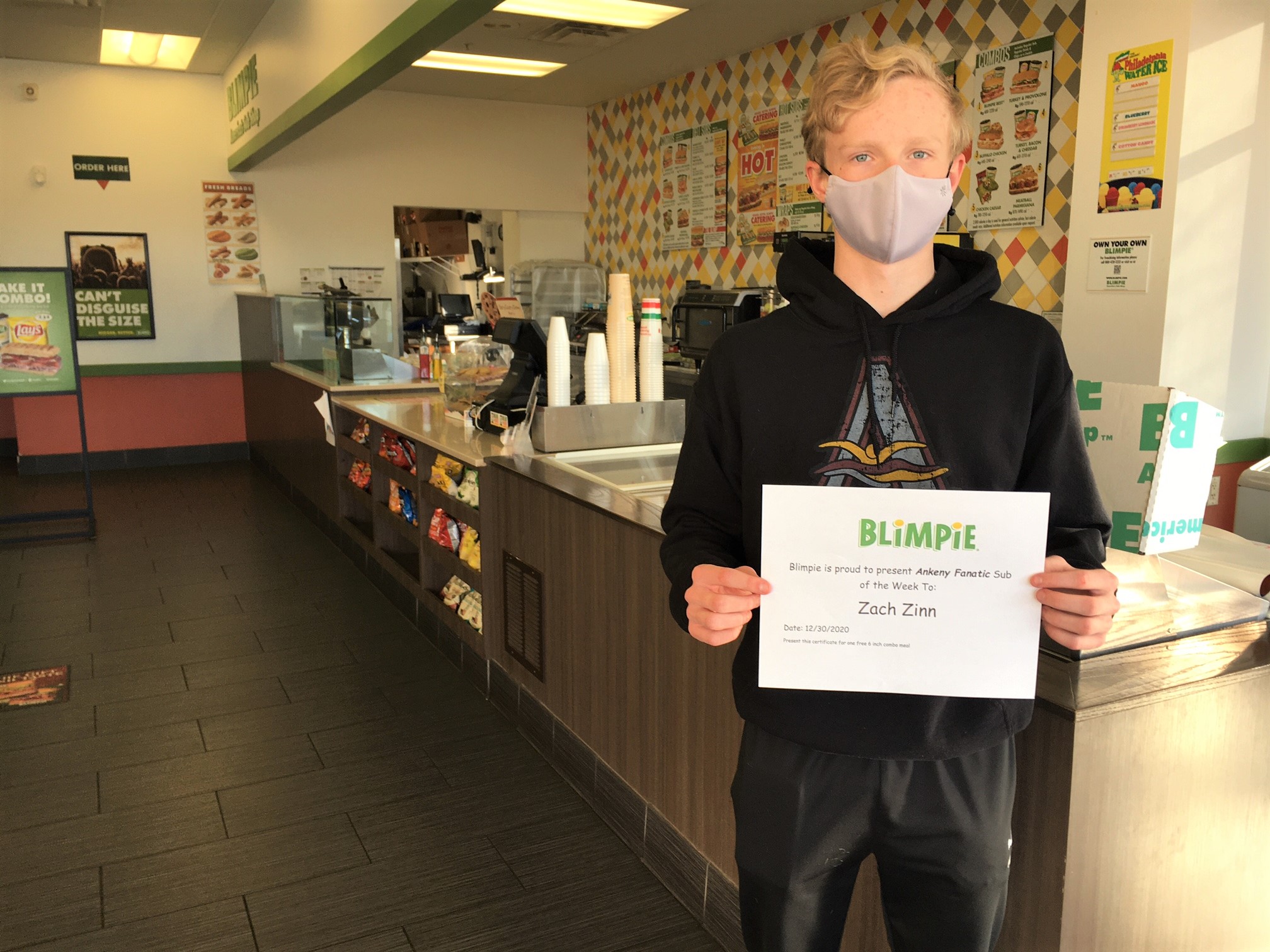 Junior Zach Zinn is a member of the Ankeny boys' swimming team. He has helped the second-ranked Hawks to a 2-0-1 record.
Zinn placed in two events during Ankeny's 85-85 tie at No. 1 Ames on Dec. 14. He took sixth in the 200 freestyle and third in the 500 freestyle.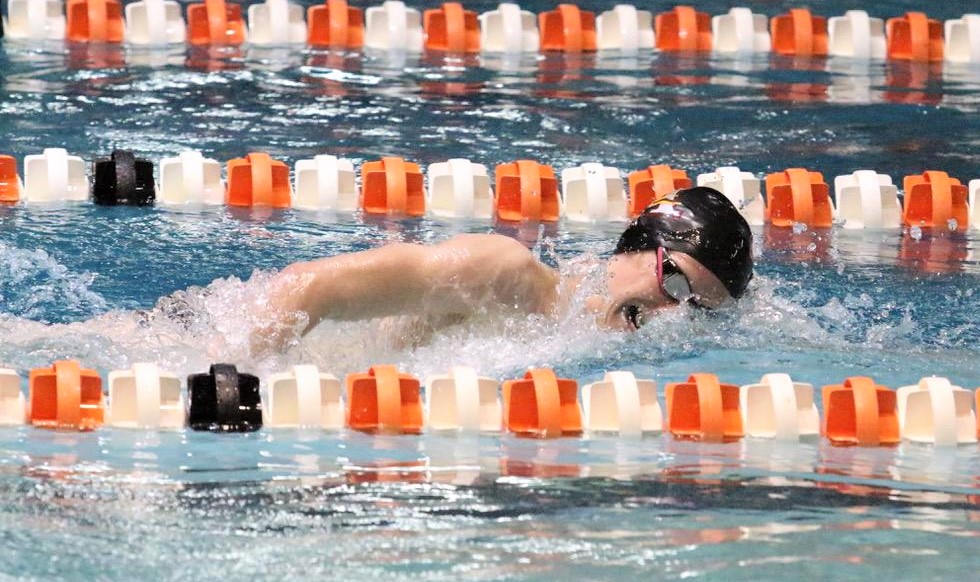 "Zach is an extremely hard worker," said Ankeny coach Justin Crouch. "He has developed into a good varsity swimmer on our team. He has a lot of heart and swims anywhere I put him at a high level. Zach is a phenomenal kid as well. He's just a great representative of our team."
The Hawks will host No. 5 Waukee in their next meet on Jan. 7 at Trail Point Aquatics Center.