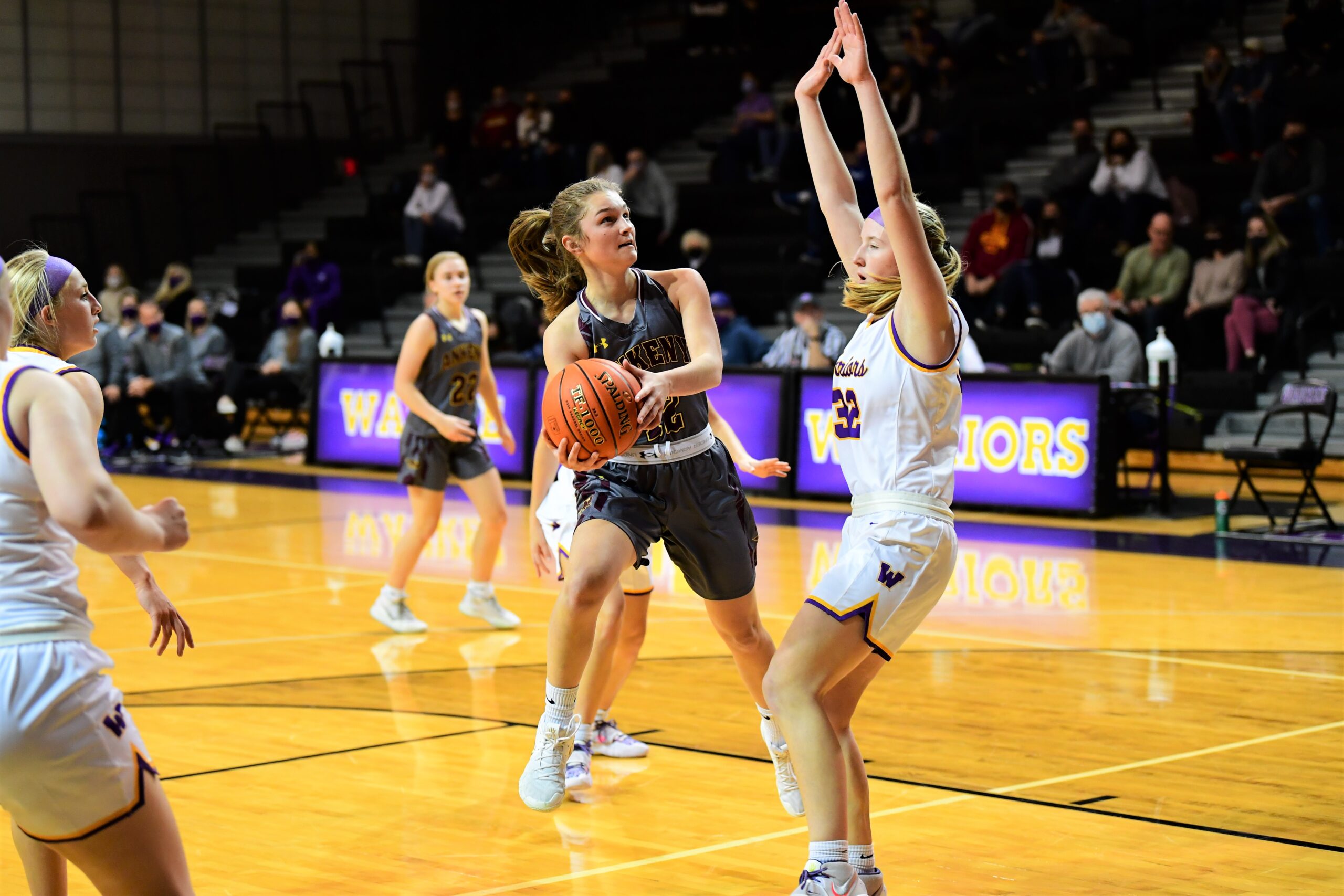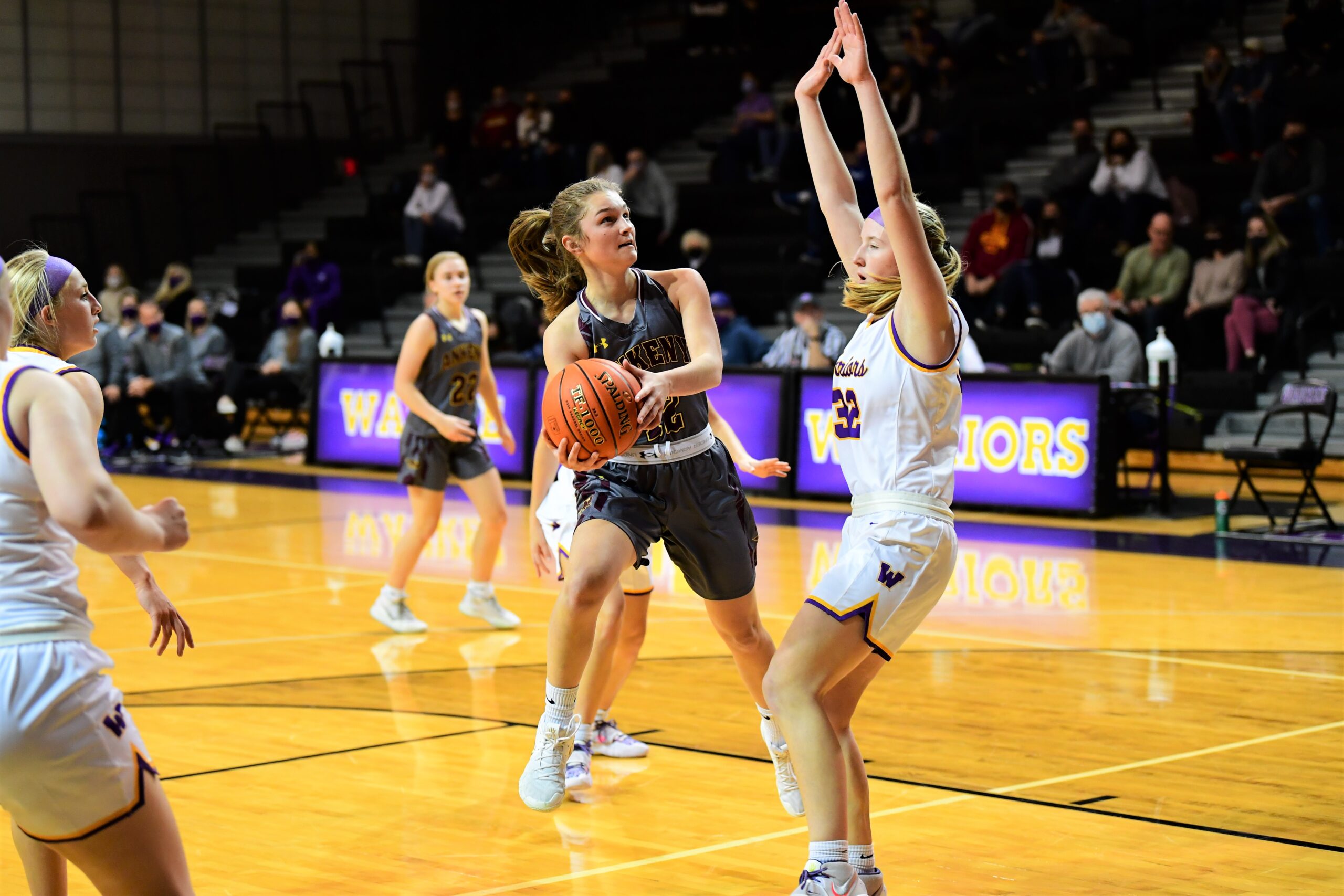 Senior guard Ellie Maschoff has helped the Ankeny girls' basketball team to a 3-1 record. She is averaging 9.5 points and 5.3 rebounds per game.
Maschoff scored a season-high 13 points in the Hawkettes' 74-44 victory over visiting Fort Dodge on Dec. 18. She went 3-for-4 from 3-point range.
Here is some inside info on Maschoff:
How is the season going thus far?
So far, I think we have been doing pretty well. We are learning how to play with one another and it is taking some time, but we are handling it well. We had a rough game against Waukee, but we have bounced back and made adjustments that are going to help us a lot.
What has been the highlight for you?
What has made it the most fun are the girls that I have gotten to play with all four years of my high school career.
You've scored in double figures in three of the first four games. Have you been happy with your performance?
I am feeling good so far about how I am playing. I have found my spot on this team and am trying to do what is needed for them.
You've made 6-of-13 attempts from behind the arc (46.2 percent). Do you have a favorite spot to shoot 3-pointers from?
My favorite spot to shoot is either wing, and the corners are not too bad. My least favorite spot is definitely the top of the key.
As a senior, have you tried to become more of a leader this year?
Yes, one of my goals coming into this year was being one of the people my teammates will go to and taking more charge than I have in the past.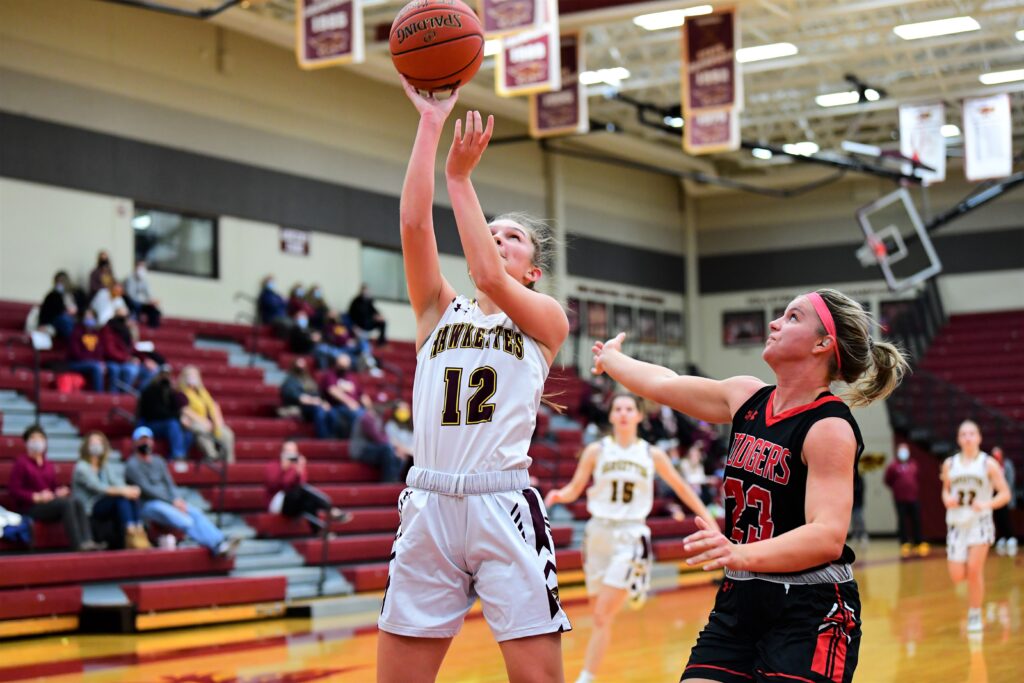 You currently lead the team in rebounding. Was that an area of emphasis for you this season?
Definitely. Our team doesn't have a lot of height so if we want a chance to win tough games we need as many opportunities to score as we can, and that starts with getting the ball in our hands.
Your team won its first three games before losing at Waukee, the new No. 1 team in Class 5A, on Dec. 21. Do you think your team learned some things from the loss?
We figured out a few things that we needed to work on, but that loss didn't tear apart our team. Over break we have been working hard getting as prepared as possible for anything we might see in our upcoming games.
Your team will play at No. 5 Ankeny Centennial on Tuesday. What have you learned about the Jaguars from your scouting report?
We know that they have a good group of girls this year and are going to be a tough team to beat, but we are going to put up a fight. We know how they play defense and will be prepared for anything they throw at us. They are a great defensive team and definitely know how to play.
What will be the key to beating them?
For us to beat Centennial, the biggest thing is to keep our composure. There are going to be ups and downs in the game, and we can't let ourselves get down. If we want to win we are going to have to win the 50/50 balls and outrebound them.
Your brother, Drew, is now a senior guard at Washburn University in Topeka, Kan. Have you had a chance to see him play much during his college career?
I haven't been able to physically go to as many games as I would like to, but whenever I can't go I am able to stream the game so I am able to watch.
Would you like to play in college?
No, I am just going to focus on academics.