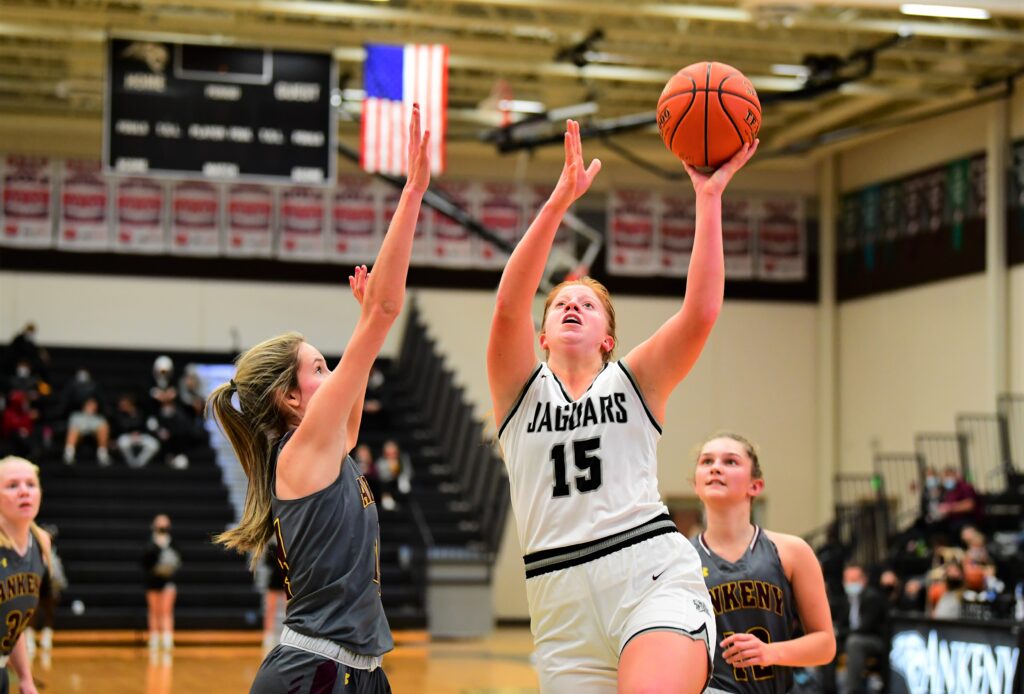 A strong effort by the Ankeny girls' basketball team wasn't enough to produce a victory on Tuesday night.
Its crosstown rival was just a little bit better.
Fifth-ranked Ankeny Centennial pulled away in the second half to defeat the visiting Hawkettes, 57-41, in a CIML Iowa Conference game. The Jaguars improved to 15-0 all-time against Ankeny, but this game was more competitive than many of the previous meetings.
"I thought we played really well," said Ankeny coach Dru McAnelly. "There's been years where we've played them and they've totally taken us out of things. Sometimes we were lucky even to get a shot up, let alone a good shot. But it's a funny game. It's a pretty game when your shots are going in, and it's an ugly game when they're not. We had some really good looks, but we had some balls go in and out."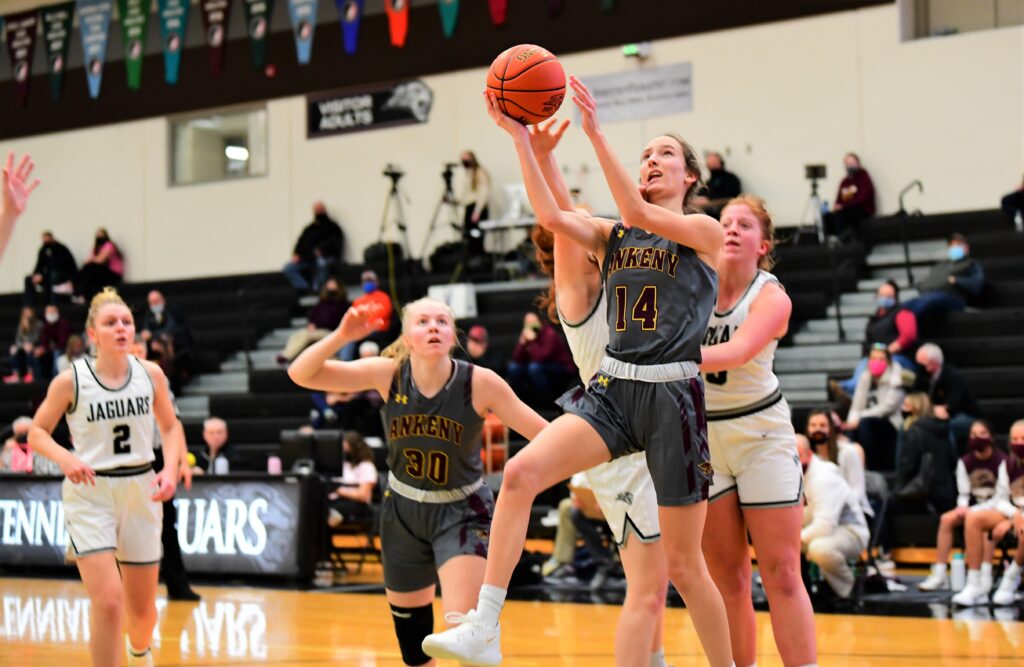 Centennial led all the way after jumping out to an early 6-0 lead. The Jaguars remained unbeaten, raising their records to 4-0 in the conference and 5-0 overall.
"I think we really played well as a team and when we needed a big play, we came out and made it," said Centennial senior Jackie Pippett. "Coming out strong in the third quarter really helped us."
Maggie Phipps scored 21 points and dished out six assists to lead Centennial. She went 10-for-10 at the free-throw line.
Pippett had a season-high 18 points, going 8-for-9 from the field. Bella Robben added eight points and 13 rebounds.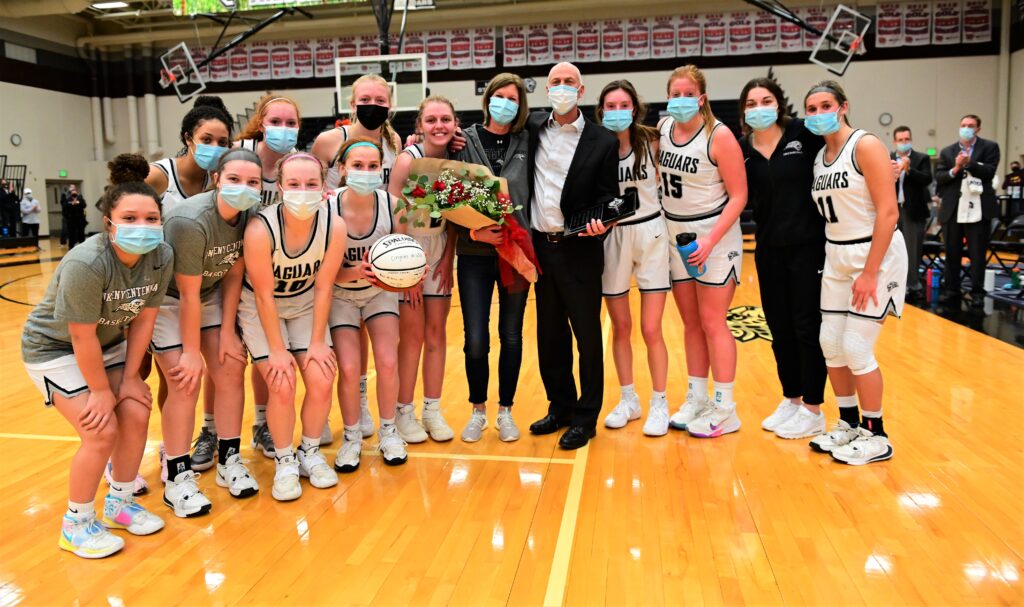 "We had different people step up, and that was good to see," said Centennial coach Scott DeJong, whose team also got three blocks from Elle Street. "Jackie played an awesome game. We were able to keep her fresh with other people coming in. I thought it was a good team effort."
Abby Johnson had 15 points and four rebounds to lead Ankeny, which dropped to 2-1 in the league and 3-2 overall. Ellie Maschoff chipped in 10 points.
The Hawkettes shot 34.1 percent from the field, including just 18.5 percent from 3-point range (5-of-27).
"You definitely see it every year how good they are," Johnson said of the Jaguars. "It was a little better this year–we stayed positive the whole game. Some shots just didn't go our way."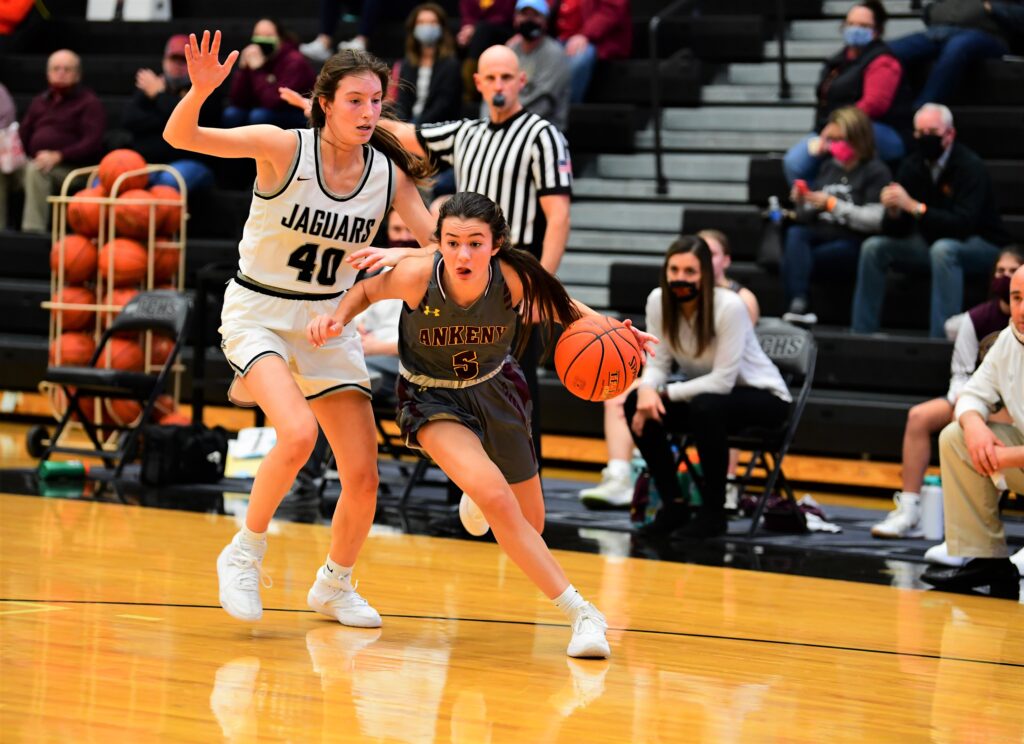 Centennial led by only 13-11 before Averi Porter made a 3-point goal early in the second quarter to stop a 6-0 run by the Hawkettes. Pippett then scored her team's next 10 points as the Jaguars built a 26-20 halftime lead.
"I really just come into the game playing the role that I know I can," Pippett said. "When I saw an open shot, I took it."
Phipps then took over in the second half, scoring seven points in the third quarter and seven more in the fourth. She banked in a shot to give Centennial a 50-32 advantage midway through the final period.
"Our girls battled," McAnelly said. "Once again, there was a 2- or 3-minute stretch there in the third (quarter) where they opened it up. But credit goes to Centennial–they did a good job. They've got a really nice team, and needless to say Phipps is a pretty decent player."
Phipps later fired a nifty pass in the lane to Pippett, who then scored on a reverse layup.
"That was a great catch in traffic and quite a finish, too," DeJong said. "We had a few of those plays. Our teamwork was good."
Pippett said she has quickly learned how to play with Phipps, an all-state guard who transferred from North Polk to Centennial after her junior season.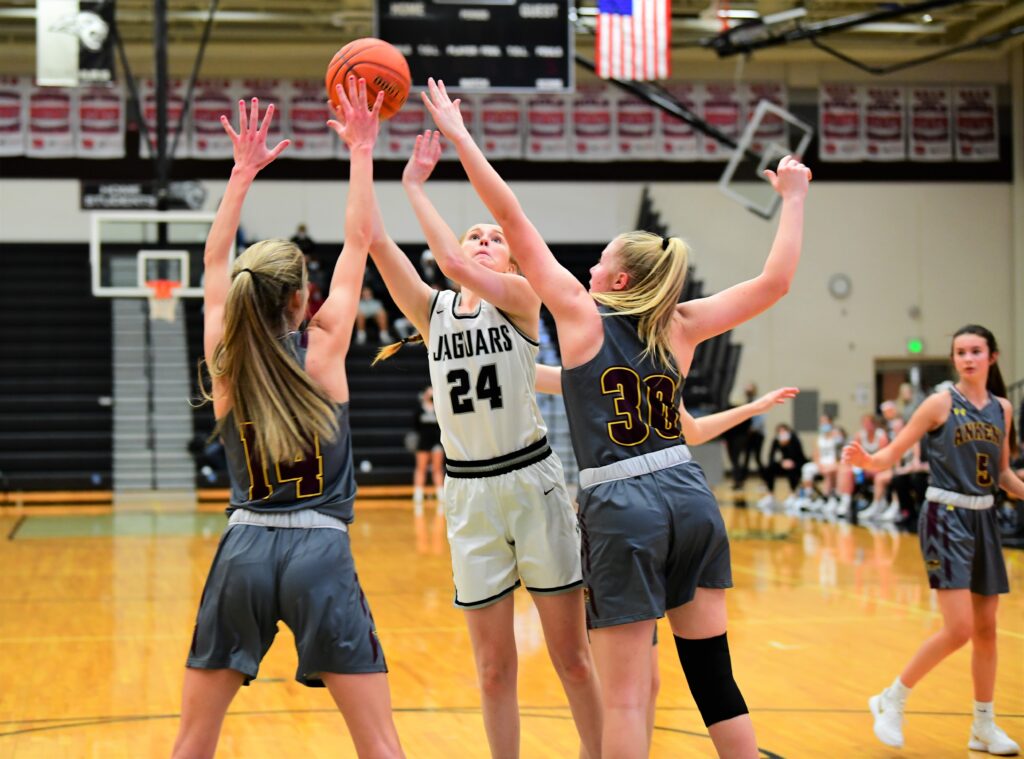 "I can tell by the look she gives me (when she is going to throw a pass)," Pippett said. "We have really good chemistry. She can get me the ball."
Despite the loss, Ankeny surpassed the 40-point mark for only the second time in its last 11 games against the Jaguars. Johnson hit two late free throws and a jumper for the Hawkettes' final four points.
"We had a group of boys who started practicing with us over winter break," Johnson said. "It's definitely a huge shoutout to them–they helped us play faster and get tougher."
The two teams will meet again on Jan. 29 at Ankeny.
"I thought they played great," DeJong said of the Hawkettes. "Like (assistant coach Dave) Runchey said on the bench, 'It's always a tough game.' And I think that's true. They've got a good team and they've had a good season thus far and they're going to continue to be a tough out, I think."
The Jaguars will play a non-conference game at No. 13 Valley (1-1) on Saturday. Ankeny will host a conference game against Marshalltown (0-3, 0-7) on Friday.
"There's some little things we can fix, and we'll get better," McAnelly said. "We want to be the best team we can be in February."