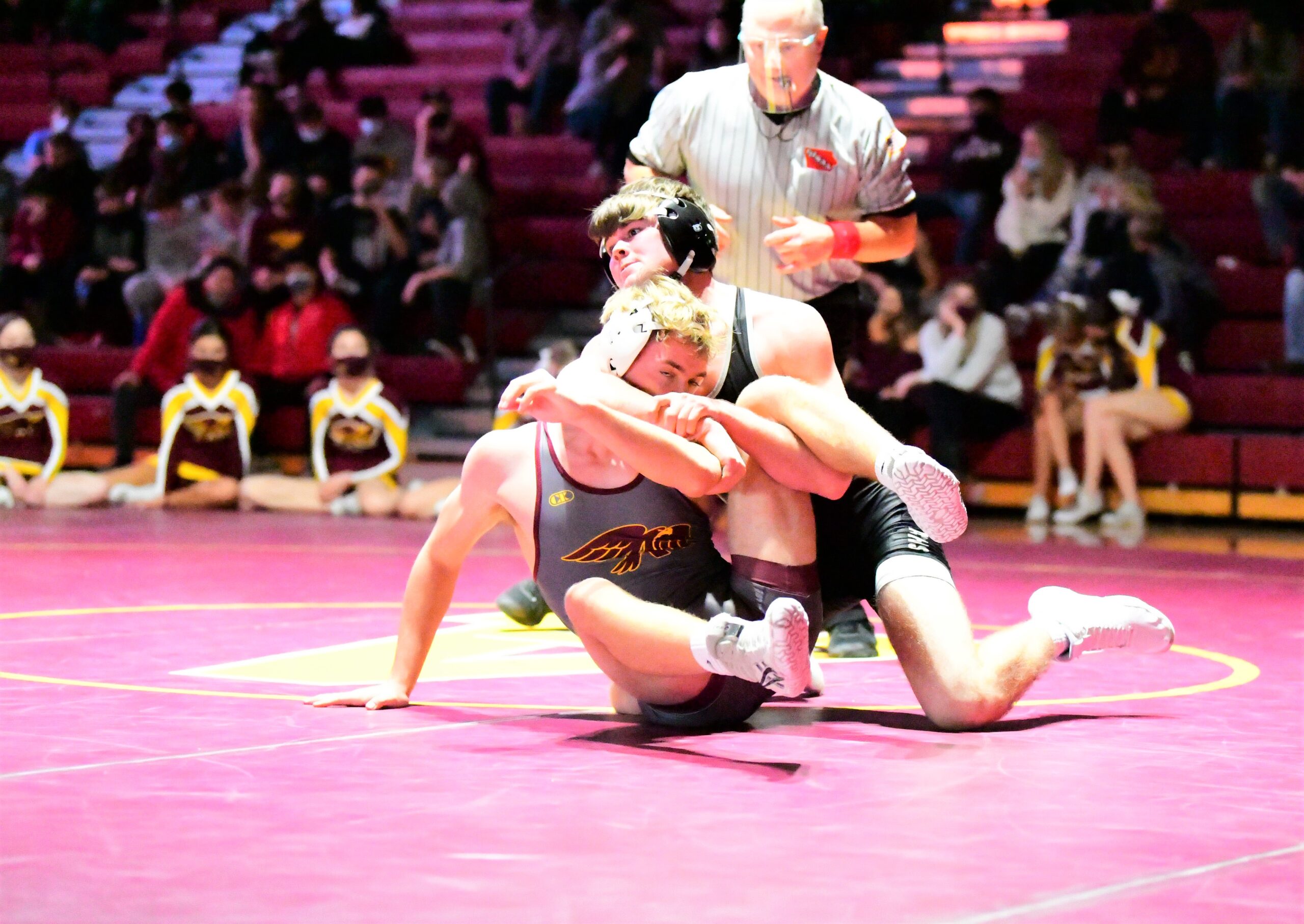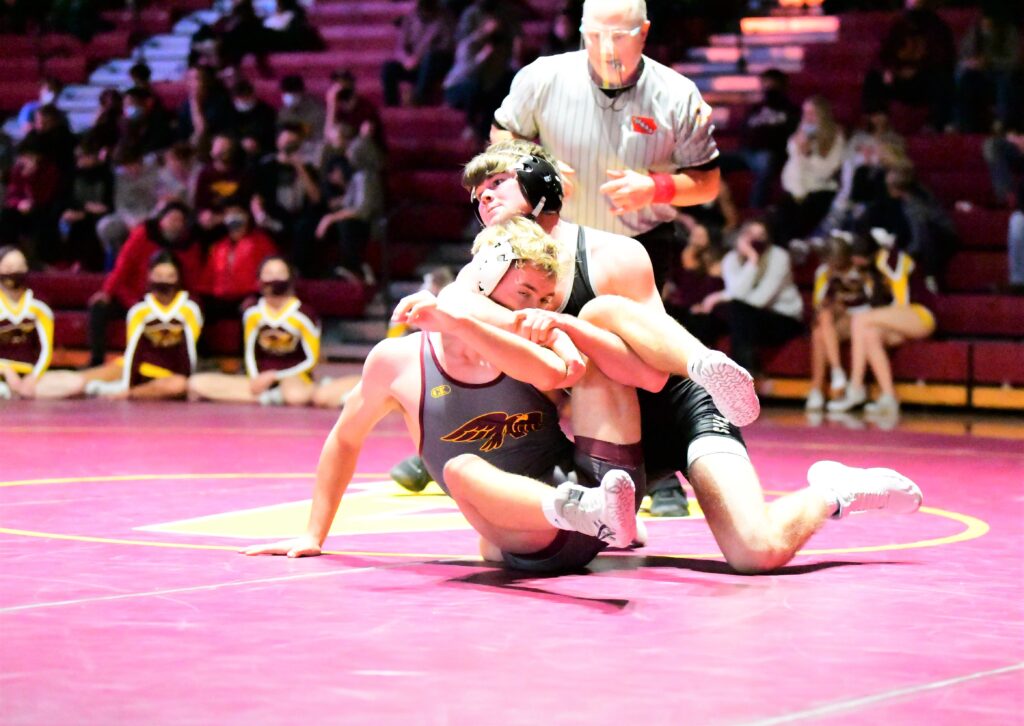 Jay Groth was hoping that his Ankeny Centennial wrestlers would bounce back from a loss to Ankeny in a big way.
The Jaguars certainly did.
Centennial defeated a pair of visiting opponents in a double dual meet on Thursday. The Jaguars posted a 50-25 victory over Marshalltown in a non-conference dual, then later topped Valley, 51-24, in a CIML Iowa Conference matchup.
Centennial raised its records to 2-1 in the league and 7-3 overall heading into Saturday's Marshalltown Invitational.
"I thought we wrestled better," said Groth. "We got a little fire back and a little motivation to get the job done after the disappointment on Monday. I was pleased with everybody."
Four Centennial wrestlers went 2-0 on the night, including eighth-ranked Jackson Helmkamp at 138 pounds. After winning by forfeit against Marshalltown, he posted a 5-3 victory over No. 7 Logan Stotts of Valley in overtime.
"Helmkamp beat another ranked wrestler–that's his second one in a row," Groth said. "And he'll see at least another one on Saturday with (Johnston's Owen) Helgeson. Jack's wrestling really smart right now–really aggressive–and doing a good job."
The other Jaguars who went 2-0 were Kyle Janssen at 120, Cael Hron at 126 and Carter Bennett at 145. They combined to record five falls.
"Janssen pinned a good kid from Valley (Ezra Kristensen) to help us seal the deal," Groth said.
Centennial had six falls against Marshalltown and seven more against Valley. Alex Heimer pinned Valley's Trystin Irvin in 3 minutes 31 seconds at 195.
"Alex got a nice pin against Valley, and that fired us up and kept the momentum going," Groth said.
Here are the match-by-match results:
Centennial 50, Marshalltown 25
126: Hron (AC) beat S. Pantoja, 4-2; 132: Hageman (M) beat Dunn, 8-5; 138: Helmkamp (AC) won by forfeit; 145: Bennett (AC) pinned C. Wells, :57; 152: Honderd (AC) won by forfeit; 160: Cahill (AC) pinned Rebik, 3:44; 170: English (AC) pinned Martinez, 3:48; 182: Zaragoza (M) beat Kaiser, 14-4; 195: G. Williams (M) pinned Heimer, 1:44; 220: C. Williams (M) pinned J. Wells, 2:54; 285: Boyle (AC) pinned King, 3:35; 106: Bright (AC) pinned I. Pantoja, 1:12; 113: Rodriguez (M) won by forfeit; 120: Janssen (AC) pinned Almanza, :49.
Centennial 51, Valley 24
138: Helmkamp (AC) beat Stotts, 5-3 (OT); 145: Bennett (AC) pinned Burrell, 2:44; 152: Castle (V) pinned Honderd, 3:29; 160: Corbin (V) beat Cahill, 11-4; 170: Vernon (AC) pinned Hutchinson, 3:48; 182: McCabe (V) beat English, 10-4; 195: Heimer (AC) pinned Irvin, 3:31; 220: Wells (AC) pinned Cooley, 3:41; 285: Jurado (V) pinned Boyle, 5:25; 106: Tillman (AC) won by forfeit; 113: Bierma (V) pinned Bright, :31; 120: Janssen (AC) pinned Kristensen, 1:48; 126: Hron (AC) pinned Gilman, 3:58; 132: Dunn (AC) pinned Sonnenburg, 2:31.