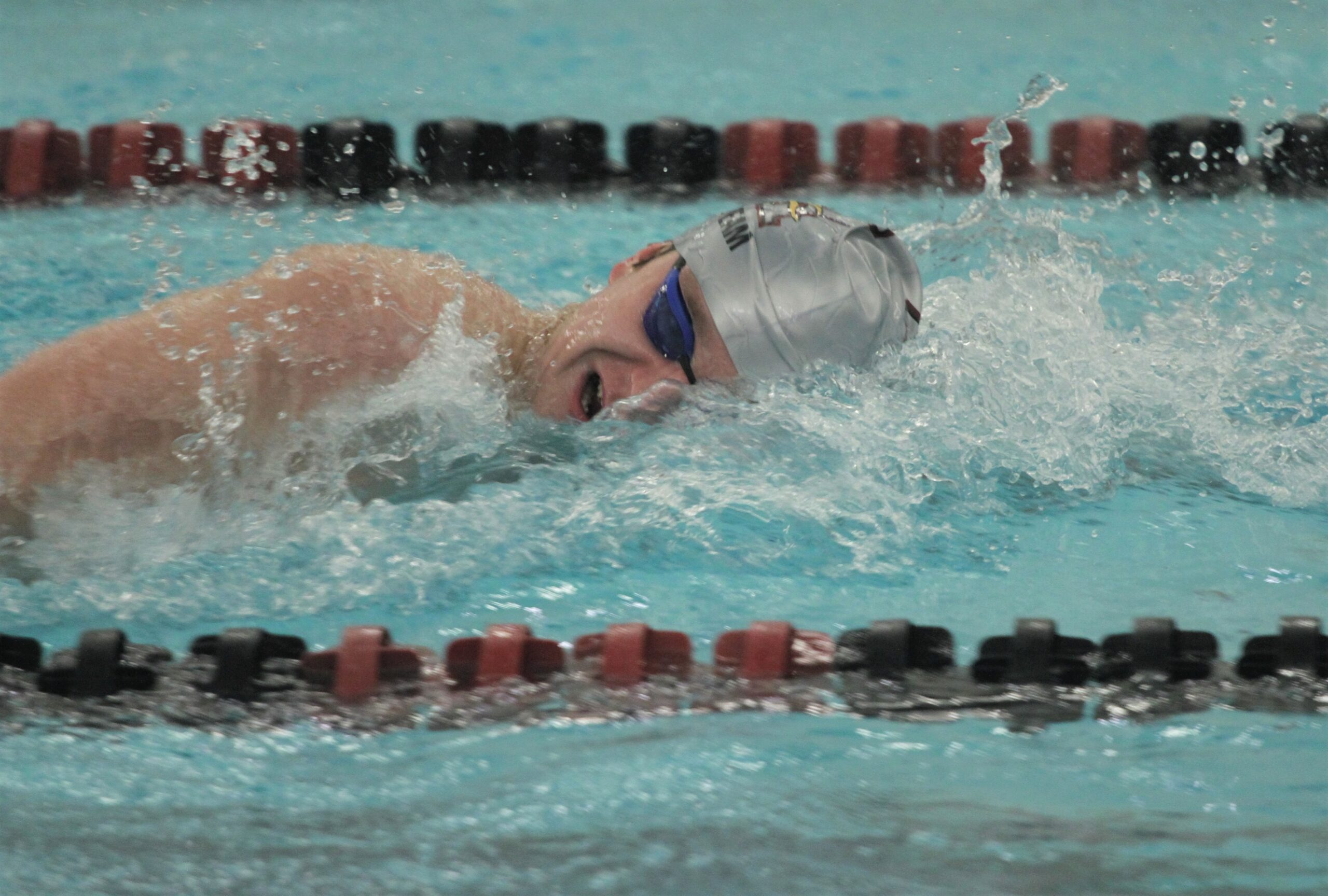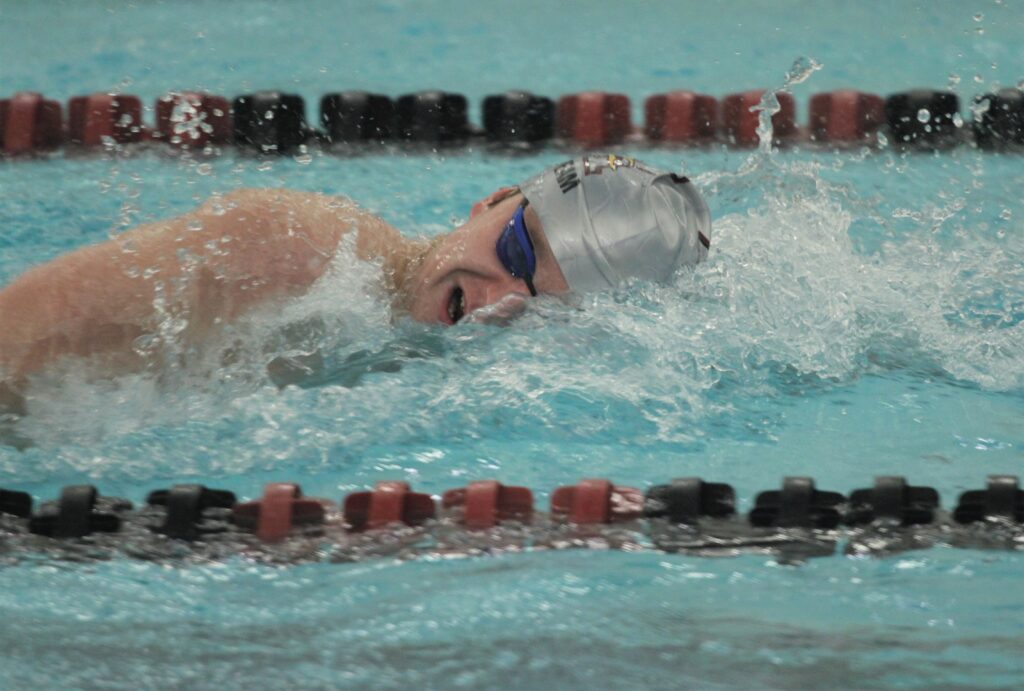 Trent Frandson and his teammates on the Ankeny boys' swimming squad weren't too concerned about the Hawks' 95-75 loss to Waukee on Thursday at Trail Point Aquatics Center.
"Dual meets are not our main focus," said Frandson, who was making his season debut for the Hawks. "Our main focus is the state meet, trying to get that championship this year."
The non-conference dual meet between top-five teams was tied at 62-62 after eight events. Fifth-ranked Waukee got a victory from Asher Havenhill in the 100 backstroke, then swept the top three places in the 100 breaststroke to build an 85-71 lead heading into the 400 freestyle relay, which the Warriors also won with a come-from-behind effort.
No. 2 Ankeny's overall record dropped to 2-1-1.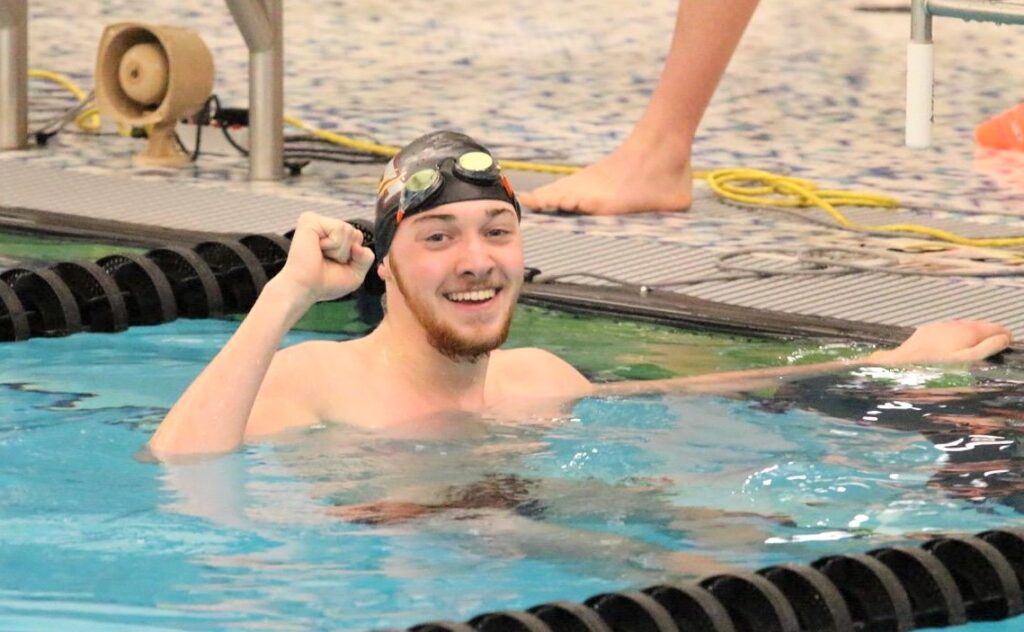 "They're an outstanding team," Ankeny coach Justin Crouch said of the Warriors. "They really showed up tonight and showed us where we can get better. I look forward to the opportunity to race them again because I think we can give them a better race in some of the places than what we did tonight. Overall, I think they're a great team and we're a great team, and we'll find out in the end (at the state meet) how it's going to end."
Frandson, a four-time state champion, provided two of the Hawks' three victories. He won the 200 freestyle in a time of 1:40.52, then later took the 100 freestyle in 45.56 seconds.
Frandson outdueled Waukee's AJ Abram in both events.
"I was ecstatic with where I was at. That 200 felt great. That was way faster than I expected to go," Frandson said. "The 100 was right about where I wanted to go. I beat AJ, which was my goal."
Frandson has been training at a facility in Chicago since last month. The California recruit originally went there when Ankeny switched to online classes and spent a lot of time there over the Christmas break.
"I had some buddies there from Princeton and some (other) Ivy League schools. They had built a brand new 50-meter facility," Frandson said. "I've gotten in lots of training–lots of two-a-days. It's really nice to train with guys who are faster than me. I have some competition in practice."
Frandson also helped the Hawks to second-place finishes in the 200 and 400 freestyle relays. He swam the anchor leg of the 200 freestyle relay in 20.68, cutting Ankeny's deficit from nearly 2 seconds to just .82, and then swam the opening leg of the 400 freestyle relay in 46.19, giving the Hawks an early lead.
"He's a guy that's going to work hard wherever he is at. He's got that itch to work hard," Crouch said of Frandson. "He's getting all the accolades he deserves. It's hard work–no doubt about it."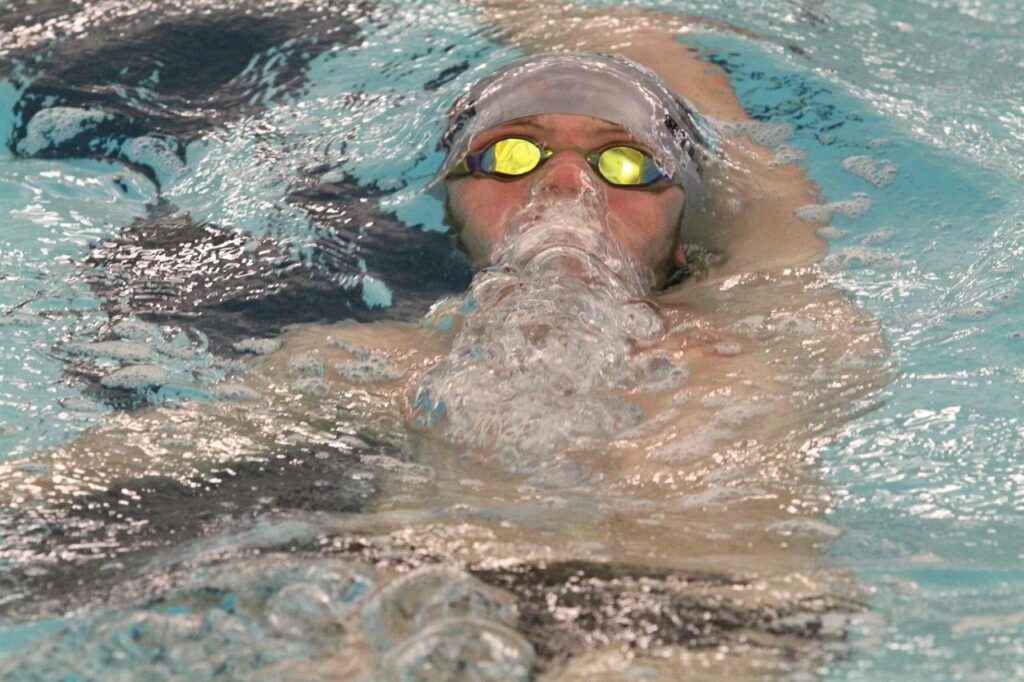 Ankeny's other victory was provided by Will Bennett. He won the 50 freestyle in 22.11, edging teammate Lance Swanepoel by .20 seconds.
Swanepoel also took second in the 100 butterfly. He was clocked in 51.48.
Brek Stukerjurgen was the runner-up in two events for the Hawks. He posted times of 1:58.48 in the 200 individual medley and 51.63 in the backstroke.
Owen Schwebach added a second-place finish in the 500 freestyle. He turned in a time of 4:56.83.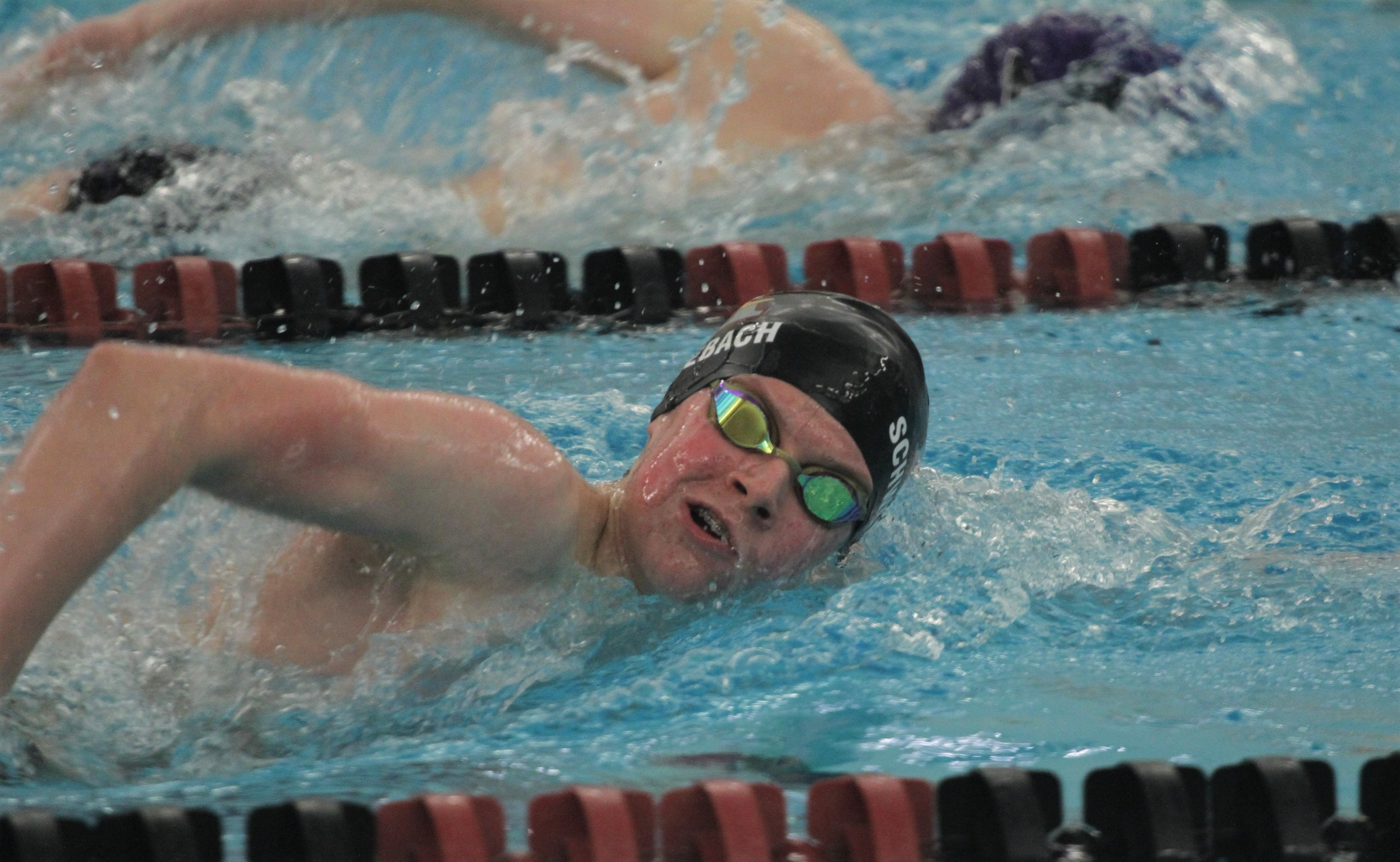 "I felt like we swam really well in some spots," Crouch said. "It was nice to have a full team tonight. I think the sky's the limit with this team even though we came up short tonight if we can battle and rebound from this."
Bennett, Frandson and Stukerjurgen were among the swimmers who were honored on Senior Night. The other seniors are Josh Deaton, Sam DiMeo, Zane Holmen, Grant Miller, Weston Miner, Anders Peterson, Dylan Rauser, Keegen Smith and Akira Thongsouk.
"It's been four years of hard work," Frandson said. "It feels nice."
Waukee's Drew Reiter won both the 200 IM and the butterfly. He also swam on the winning 200 medley relay, then later passed Stukerjurgen on the anchor leg of the 400 freestyle relay.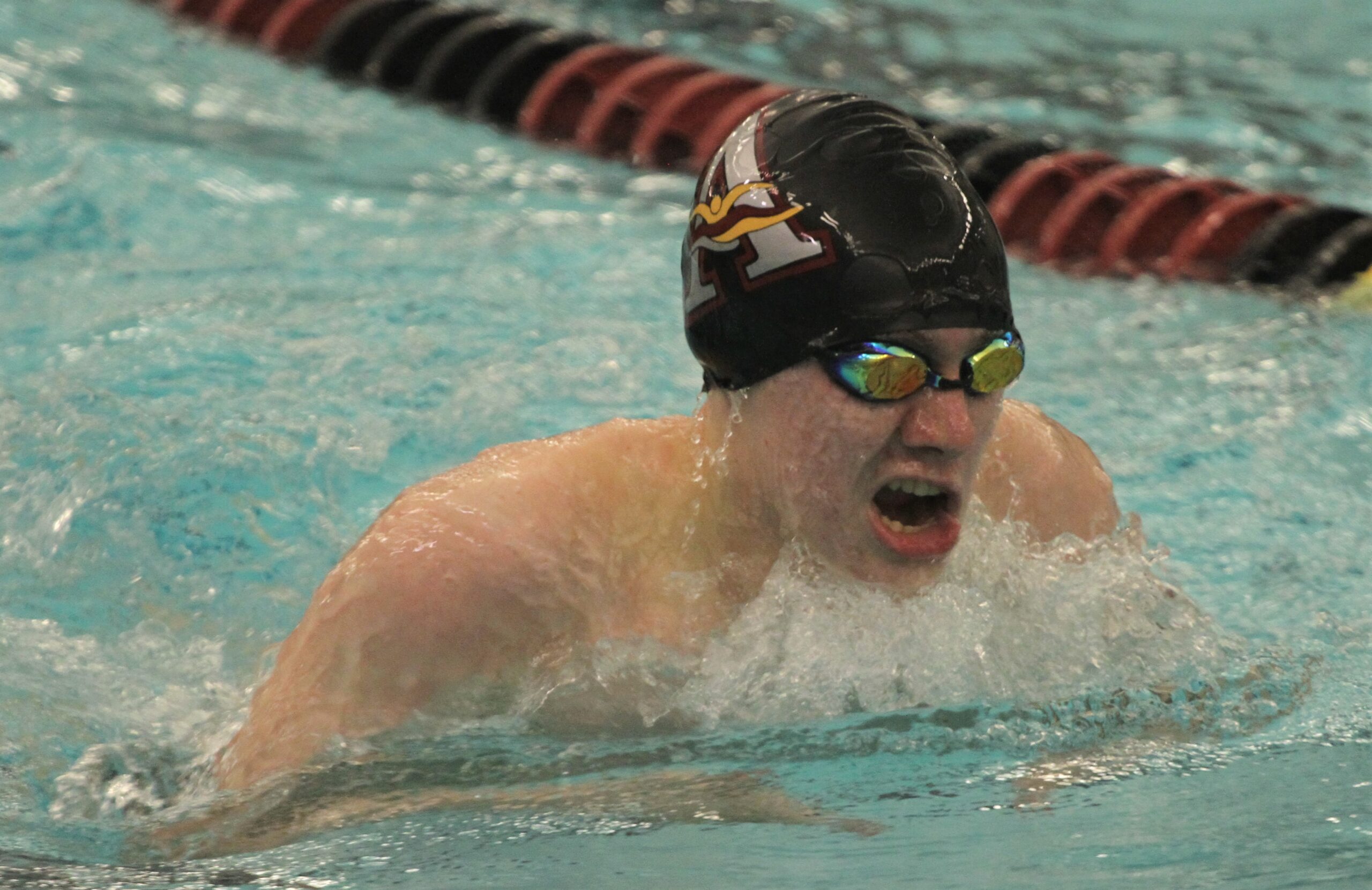 Crouch said he wasn't worried about the loss.
"A dual meet is a dual meet–as big or as little as it is," he said. "It gives us as coaches information about how we want to make our team the best that it can be at the end of the year. We're all focused on the end of the year. This is just a great reminder that you can get beaten on any day."
Frandson said he thinks his team will continue to get better. The Hawks will host Indianola on Tuesday.
"I think we had a really good effort," Frandson said. "I think we'll be ready for (Waukee) at state. We'll make some adjustments here and there."